Character cafes in Singapore
Image adapted from: @4npypose, @doggaebi, @jiaxing_ren
These days, it's no longer enough for an eatery to serve good food. These days, image-conscious millennials hunger for dishes with impeccable presentation (hashtag foodporn), along with spaces deemed photogenic enough for their critical eye. So you can imagine the hype and queues that ensue each time a new themed cafe or bar pops up.
Among these are character cafes, featuring our cartoon favourites. While Japan is most famous for this dining concept, Singapore, too, has its own character cafes – including kawaii Sanrio ones – many of which come with merchandise corners for hardcore fans.
1. Gudetama Cafe
Image credit: @ysuuuuue
By now, the nua egg which many of us can relate to needs no introduction. While other Sanrio characters like Hello Kitty and Cinnamoroll are the epitome of cuteness, sunshine, and all things pure in general, the genderless Gudetama is a little different – lazy, melancholy, and weary. Which, in some strange way, makes it all the more endearing.
Egg-shaped booth seats
Image credit: @ysuuuuue
As far as cartoony cafes in Singapore go, the Gudetama Cafe has arguably some of the best food. Perhaps it's because you can't really go wrong with eggs, which the menu has a heavy emphasis on.
Eggcited Cajun Chicken with Waffles ($23.90)
Image credit: Eatbook
Mains are decently portioned, with hearty items like Rib-"I'-Don't Care ($28.50) and Big "Nua" Breatkfast ($25.90).
Image credit: Eatbook
But it's the desserts that steal the show. Made to look like savoury items, they'll bamboozle even the most discerning taste buds. The Shoyu Ramen ($21.50) is truly a masterpiece – despite its name and deceptively convincing appearance, it's actually chocolate cake with chestnut mont blanc and earl grey jelly.
Ta-Ma-Go ($17.90) – "sushi" cheesecakes served with matcha "wasabi"
Image credit: Eatbook
Check out Eatbook's review of the Gudetama Cafe here.
Address: 3 Temasek Boulevard, #01-361 Suntec City Mall, Singapore 038983
Opening hours: Daily, 10AM-10PM
Telephone: 6677 6195
Website
2. Hungry Heroes
Image adapted from: @adrww, Hungry Heroes
Saving the world is a tough job, so of course your heroes like Iron Man and Captain America require large meals as fuel. Fittingly, Hungry Heroes, Singapore's first superhero-themed cafe, dishes out massive portions of protein-loaded American nosh that might even have Bruce Banner bursting at the seams.
Corncake Killer Burger
Image credit: @hungryheroessg
All their Burgers (from $21) are stacked so high, you'd have to cut them up before taking a bite because those big boys aren't gonna fit inside your mouth.
Image credit: @xiueyyy
Those coming with their entire league of super hungry pals can opt for the giant meat platters, served with fries and salad. Nice To Meat You ($60, for 2-3 pax) comprises of Half Rack BBQ Pork Ribs, Sirloin, Chicken Leg, and BBQ Pulled Pork. The Steak-Out ($120, for 4-5 pax) is similar, but also has Bangers & Truffle Mash, Bacon Karate Chop, and Beef Chilli Con Carne thrown into the mix.
mage credit: Hungry Heroes
The 2-storey Little India shophouse the cafe occupies is plastered in superhero artwork, figurines, and even has a wall full of character busts.
Image credit: @guntapong
While the first floor follows a classy gentleman's bar vibe, the second floor is painted in colourful pastels and fitted with pop art and kitschy ornaments – including 2 chandeliers fashioned entirely out of action figures.
Image credit: @jedz09_
Soccer matches are frequently screened here, so kick back with a glass of booze in hand, with intermittent throwing at their Dartslive machine.
Check out our review of Hungry Heroes here.
Address: 33 Tessensohn Road, Singapore 217656
Opening hours: Tue: 4PM-12AM | Wed-Fri: 12AM-12PM, 4PM-12AM | Sat: 24 hours | Sun: 12PM-1AM (Closed on Mondays)
Telephone: 6295 5401
Website
3. Charlie Brown Cafe
Image credit: @b4shiru
Like many, you might've have grown up poring over the Peanuts comic strips found in newspapers. Re-visit your childhood at the Charlie Brown Cafe, the longest-surviving character cafe in Singapore. Once a small open-air nook at 313 Somerset, the eatery has recently relocated to Orchard Cineleisure nearby with a larger air-conditioned unit
A mini library of Peanuts books for you to browse through
Image credit: @mammabruce
Their mains – Western fare like pasta and all-day breakfast – are pretty no-nonsense and aren't themed. So don't expect any gimmicks, just honest-to-goodness meals that'll leave the whole family full and happy. Some favourites are the Cheesy Baked Eggs ($12), Grilled Ribeye Tagliata ($24), and Fish n' Chips ($15).
Image credit: @haikelhidayat
But don't worry, Charlie Brown, Snoopy, and Woodstock etc do appear in the desserts and drinks. Tuck into an oozy Chocolate Lava Cake ($12) or a Chocolate Crepe ($9), both served with creamy gelato.
Image credit: @laoren
Image credit: @nuhaaaaascorner
Address: 8 Grange Road, #04-01 Orchard Cineleisure, Singapore 239695
Opening hours: Daily, 11AM-10.30PM
Telephone: 6737 5979
Website
4. My Melody Cafe
Image credit: Eatbook Girly girls who squeal at all things adorable would see the My Melody Cafe as the perfect hangout. Step through the leafy archway and be greeted by a cosy garden-like interior with artificial plants – and lots and lots of pink.
Image credit: My Melody Cafe Singapore A good number of dishes here bear the likeness of the sweet hooded rabbit, such as Princess Bunny ($18.90), a Japanese curry rice dish with karaage and vegetables.
Image credit: Eatbook For something less carby, there's the hard-shelled Hola Taco ($25), and that's about as pricey as it gets there – which is reasonable for a themed cafe. Instead of being done Mexican-style, this one comes with bulgogi beef and a handful of berries served on the side.
Image credit: Eatbook
As for drinks, we're a fan of the Merry-Donut-Go-Round ($12.90), a thick strawberry milkshake topped with a dense mini donut.
On Cloud Nine ($8.90, background), and Merry-Donut-Go-Round ($12.90, foreground)
Image credit: Eatbook The cafe's space is pretty small, so it'd be best to make a reservation before hopping over.
Read Eatbook's review of the My Melody Cafe here.
Address: 3 Temasek Boulevard, #01-361 Suntec City Mall, Singapore 038983
Opening hours: Daily, 10AM-10PM
Website
5. DC Comics Super Heroes Cafe
Their menus are styled like comic books
Image credit: @vicffie
Standing out among the posh celebrity chef restaurants at Marina Bay Sands is the edgy DC Comics Super Heroes Cafe, with an American diner interior.  Seats are covered in superhero comic book upholstery, and menus are also filled with similar comic illustrations – along with other tidbits like superhero trivia and the evolution of Batman's suit over the years.
Image credit: @lookwhatifound1982
Expect an extensive range of American dishes here, with large portions to match. All of the items are named with a superhero twist to fit the theme – such as the Arkham Chili-Cheese Friesanity ($14.90) and Dark Is The Knight Truffle Pasta ($26.90).
The Dark Knight Burger ($28.90) and Superman: A Smallville Original ($25.90)
Image adapted from: @can_i_be_your_summer_girl, @nikkateh
If you're here for the flatlay shots, go for their Bad Ass Burgers/Hotdog range, which come served in a striking Batman or Superman bento box. Warning: you might want to order one to share with a friend if you're thinking of leaving any space in your tum tums for dessert.
Image credit: @bavinbhana
Before Black Tap from NYC hit our shores with their crazy viral milkshakes, this cafe was already serving up their own over-the-top Freak Shakes ($16.90). But if that's too heavy, they also have Mocktails ($12.90), Juice (from $7.90), and Iced Tea (from $8.90) which are just as beautifully presented.
Image credit: @superjeycee
Before you leave, make sure you check out their impressive Justice League statue collection. They're pretty life-like, so you could snap a selfie with one and fool others into thinking you were at Gold Coast's Movie World.
There's also a retail space with clothes, masks, and figurines
Image credit: @dschcafe
Address: 2 Bayfront Avenue, #01-03 The Shoppes at Marina Bay Sands, Singapore 018972
Opening hours: Sun-Thu: 11.30AM-11PM | Fri: 11.30AM-11.30PM | Sat: 11AM-11.30PM
Telephone: 6688 7610
Website
6. Wonderland Savour
Seafood Squid Ink Pasta ($16)
Image credit: @4npypose
Unlike the rest on this list, Wonderland Savour, which only opened in June this year, isn't overt in its theme; No character statues, cutesy plating, or stuffed toys present. What's most distinctive here are gigantic framed prints of characters like the Red Queen, White Rabbit, and Tweedledum & Tweedledee.
Image credit: @herwin_awink
But it's really all about the finer details – the black and white checkered floor as a reference to the chessboard in "Through the Looking Glass", a dazzling chandelier tree for a touch of whimsicality, and outlandish metallic gold and turquoise panels all over.
Image credit: @jiaxing_ren
As swanky as the restaurant appears, it's not a fine-dining establishment, so your wallet can rest easy – with reasonably priced European dishes like Escargot ($12), Beef Bourguignon ($16), and Spaghetti Truffle Carbonara ($14).
Pork Belly Confit ($16)
Image credit: @wonderlandsavour
It's truly a Mad Hatter's tea party here – check out the enticing front counter display of macarons in rainbow hues, along with unicorn cupcakes, meringue tarts, and more. "Eat me!", they'll beckon, and you can bet it'll be hard to resist.
Image credit: @jiaxing_ren
Go all out with the Tea Set ($28) anytime from 11AM-6PM, with assorted patisseries, mini toasts, mini sandwiches, and coffee or tea.
Image credit: @iamcatng
Wonderland Savour is the sister restaurant to High Society at MBS, both of which are affiliated to the That CD Shop outlets they're located beside. So take a tumble down this rabbit hole, recline in your plush velvet seat, and enjoy the jazzy tunes streaming in from next door.
Address: 435 Orchard Road, #02-08 Wisma Atria, Singapore 238877
Opening hours: Daily, 10AM-10PM
Telephone: 6369 1357
Website
7. Hello Kitty Orchid Garden Cafe
Hello Kitty has swapped her signature red bow for a red and white one to match our national flag
Image credit: @caramellechaos
Such is the never-ending craze over Hello Kitty, that hundreds queued for hours for Hello Kitty Orchid Garden's grand opening at Changi Airport 2 years ago. Evident from its name, the princessy-looking space comes decked out in greenery and orchids in line with our "Garden City" status.
Image credit: @zhen_n
If you're lucky, you might be able to snag yourself a seat at their egg-shaped swing seats – perfect for couples.
Hola Nachos! ($17.90) and Leaning Tower of Kitty ($21.50), a smoked salmon sandwich
Image credit: @riniredros_
I've eaten here before and admittedly the mains – or at least the Kitty Meets Benedict ($21) and Take a Bow beef stew with puff pastry ($22.50) I tried – are edible, but not fantastic. Portions might be small for those with large appetites.
Latte ($6.50)
Image credit: @elmocrez
My suggestion is to go straight for the sweet treats, which are more palatable. The assorted Sliced Cakes ($9.50) are a good choice if you're waiting for a flight and need something quick to munch on. Flavours include Ondeh Ondeh, Lychee, and Carrot Cake.
Get the painstakingly plated The Cat In Paradise ($20.50) – mango mousse cake with orange compote – if you're willing to splurge a little more
Image credit: @reena_fang
Image credit: @iamcuecue
Note: Hello Kitty Orchid Garden Cafe will sadly be shutting its doors for good in February 2019, so head down fast for your last chance to dine here.
Check out Eatbook's review of Hello Kitty Orchid Garden Cafe here.
Address: 65 Airport Boulevard, Singapore Changi Airport, Terminal 3 Arrival Meeting Hall Central, #01-22, Singapore 819663
Opening hours: 24/7
Telephone: 6241 6127
Website
Bonus: Platform 1094
Hagrid's English Afternoon Tea ($55 for 2 pax)
Image credit: @jiaxing_ren
Platform 1094 isn't a character cafe per se as it's only inspired by Harry Potter, rather than being an official outfit of the franchise. Even so, it's hard for us muggles and squibbs to resist the magical charm it possesses – seeing as how it went viral in 2017, and is still attracting large crowds of both Singaporeans and tourists from far and wide.
Without actually featuring Daniel Radcliffe and his wizardly form, the cafe still pays good homage to the films and books of the fantasy series with their food styling and enchanting decor. Most famous on the list is Mrs Lich's Flaming Brew ($15), a fiery blue cocktail resembling the Goblet of Fire.
Mains are generous, with a hot favourite being the tender and juicy Pesto Mayo Pork Ribs ($22). Crab Meat Aglio Olio ($17), which comes with smoked salmon and flying fish roe, is a good choice for those who enjoy seafood over slabs of meat.
As for desserts, you'll be spellbound by the Book of Spells, especially if you're a lover of all things chocolatey.
Image credit: @platform1094
For the most immersive experience, they've got a costume rack with wands, Hogwarts house scarves, and even round-rimmed glasses just like Potter's. Pick your house of choice, get cloaked up, and go crazy snapping a bajillion photos!
Image credit: @caramellechaos
Check out our review of Platform 1094 here.
Address: 1094 Serangoon Road, Singapore 328192
Opening hours: Tue-Fri: 11AM-10PM | Sat-Sun: 10AM-10PM (Closed on Mondays)
Telephone: 6204 6003
Website
Themed cafes in Singapore featuring your favourite cartoon characters
Some say themed cafes only serve mediocre food because pleasing the taste buds isn't their top priority. That may be true in cases, but if you do find yourself rolling up to such a joint, chances are you're not there solely for a meal; It's also for the overall experience of being immersed in a haven full of your favourite characters. So just head down with reasonable expectations, and have as much fun as you can – don't forget your camera!
If you're a fan of themed dining, you'll also enjoy these other articles:
Singapore-based:
For your next holiday:
For more things to do in Singapore: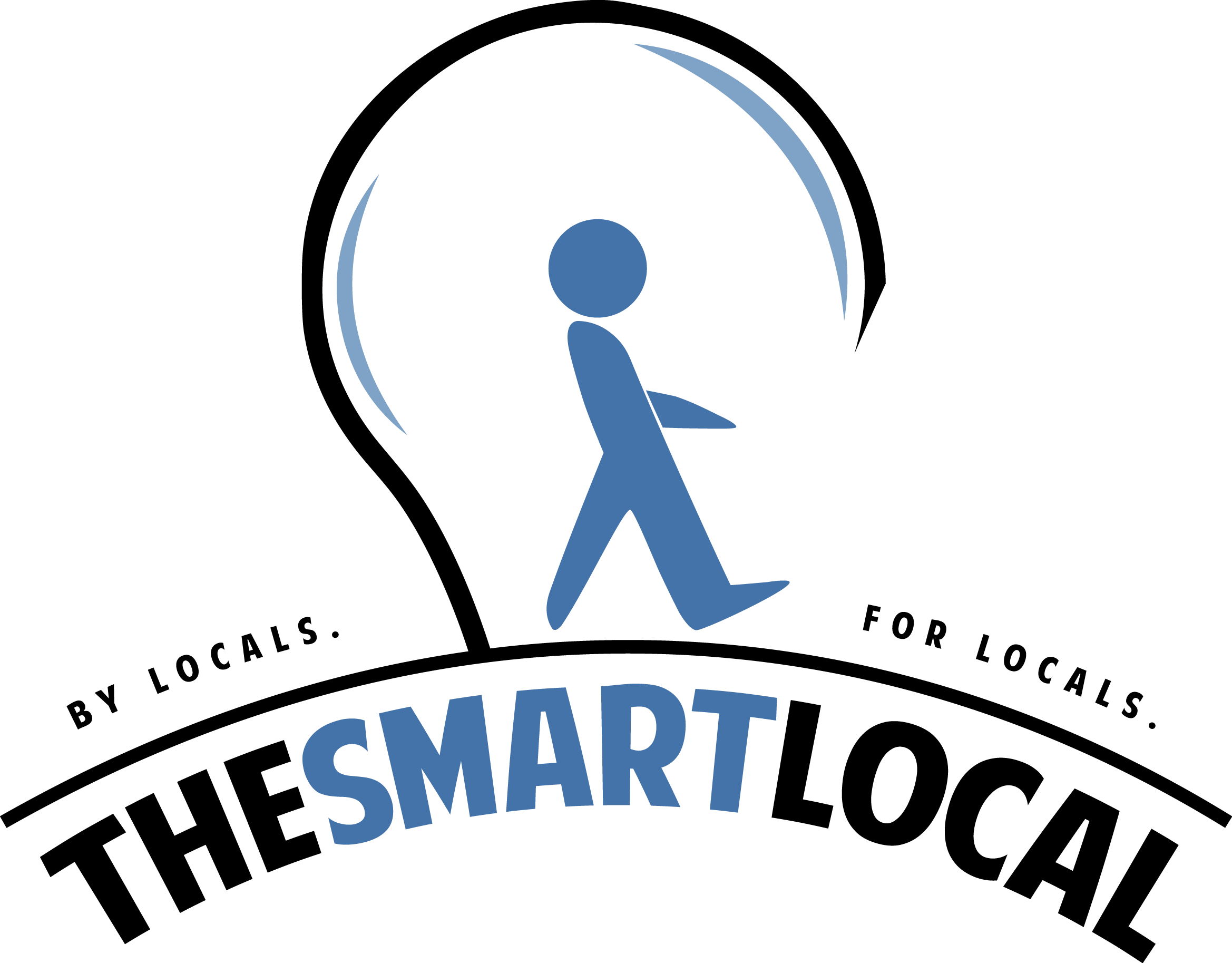 Drop us your email so you won't miss the latest news.