Photo spots in Tampines 
---
The 3rd largest residential town in Singapore, Tampines is often regarded as a bustling estate with IKEA as its main attraction. But amid the HDB blocks and neighbourhood parks, there are actually tons of hidden IG-worthy spots to uncover.
On the morning of 14th September 2019, we gathered at Tampines East MRT station for our Tampines instalment of Instawalk. The threatening gloomy weather was no match for the level of excitement in the air, as participants were grouped into 2 teams to explore the 'hood. 
But before we started on our photo expedition, the TSL crew introduced the photo themes of Neighbourhood, Patterns and Nature to the participants – a "Best Photo" title for each theme was up for grabs at the end of the walk. 
In collaboration with the Ministry of National Development (MND), Housing & Development Board (HDB) and National Parks Board (NParks), we brought the participants around to discover a myriad of photo-worthy gems around Tampines. Read on to check out the places we visited:
---
1. Peach-coloured HDB Blocks @ Tampines Street 45 
---
We started the day at these majestic peach-coloured HDB blocks at Tampines Street 45 that towered over us as we stood in the middle of the basketball courts. Not only is the architecture pleasingly symmetrical, the void deck's high ceiling resembles a grand arch between 2 blocks, giving an open and airy feel.

The contrasting colour palette of green and peach sets a backdrop that's reminiscent of artsy films like The Grand Budapest Hotel
Pro-tip: Go low to capture the overarching structure of these blocks.
Our participants got down to work and tried taking photos from many angles. Some interesting ones included shooting from the bottom of the stairs leading to the basketball court.

Tip: tools like a magnifying glass help produce creative and unique shots that give you a fish-eye perspective.

Before we left, Group 1 gathered for a group shot with the magnificent peach blocks as their backdrop.
Group 2, on the other hand, decided to create their own vantage point where the photographer sat on her colleague's shoulder and lifted her camera as high as possible to capture an abstract top-down shot. The result was a quirky upside-down photo of the participants and the blocks beyond, which goes to show that teamwork truly makes the dream work. 

Group 2 utilised the symmetry of the basketball court with the HDB blocks in their group shot
---
Winning shot for 'Neighbourhood'
---

Our participant used a simple glass ball to create this "crystal ball" effect which won the 'Neighbourhood' category
Image credit: @zaccurrytan 
---
2. Tudor-Inspired HDB Blocks @ Tampines Avenue 9 
---
With its monochromatic colours and minimalist look, the HDB blocks at Tampines Avenue 9 might seem unassuming at first. But head over to the void deck and you'll realise there are some hidden spots that will make cool backdrops for your artistic shots. 
A short walk around the void deck revealed geometric cut-outs that resemble a modern update on Tudor architecture: stark black "window" frames that contrast nicely with the plain white walls. 
The firm black grid serves as a useful frame for your shot. Here, participants literally lent their hands to create an illusory shot. 

A behind-the-scenes look into the winning shot 
---
Winning shot for 'Patterns' 
---
The winning shot under the 'Patterns' category was this simple and well-composed shot of the stark black grids at the void deck. We loved how the photo caught the participant in mid-air, plus how he's decked in colours that matched the backdrop.

A simple change in orientation can provide a fresh perspective
Image credit: @suspendtime
---
Winning shot for 'Nature'
---
At a playground near these monochrome HDB blocks, a participant caught a shot of a vibrant orange butterfly – the Yellow Palm Dart, resting daintily on the metal bars. 

Image credit: @sharonesque
---
3. Analogue TV HDB Blocks @ Tampines Street 41 
---
Upon seeing this mural of the analogue TV at Block 418, we were hit with a sense of nostalgia. It certainly brought back memories of how broadcast used to end after catching our favourite TV shows.
Coordinating everyone to capture a group shot with the complete mural proved to be a little bit of a challenge – but not impossible. The photographer had to take the shot from the block opposite, and since shouting across isn't a courteous option, we resorted to extensive hand gestures and the help of technology – by relaying instructions over the phone! 

The final result of our efforts
Pro-tip: For a full shot of this mural, head to the 6th floor of Block 417 to capture it in its entirety. 
---
4. Tampines Eco Green 
---
Nestled in the heart of Tampines is this pocket of greenery, Tampines Eco Green, that actually spans a whopping 36.5 hectares, about the size of 50 football fields. It also has eco-friendly features, like benches and signages made from recycled materials, and even an eco-toilet that converts human waste into compost – the first of its kind in Singapore!
We followed the main trail and headed a little further into the park, before discovering a serene photo spot with rows of trees lining a pathway. With barely any landmarks around you, you might just be able to trick your friends into thinking that the photo was taken in the wilderness of another country.
It was quite surreal to imagine that this park had been left mostly untouched – even though it's surrounded by housing estates, so it certainly was a breath of fresh air from the bustling Tampines Central.
---
5. Tampines GreenRidges
---
Tampines GreenRidges is an award-winning housing project that sure lives up to its name, seeing that not only does it have generous rows of shrubs and trees, its blocks sport green hues too. 
Pro-tip: Switch to a fisheye lens and shoot from a lower angle to capture the towering blocks on both sides. 
It's also the first completed project in Tampines North, a new area in Tampines envisioned as a new 'green shoot' and extension of the existing town. There is also a ton of community-friendly facilities such as playgrounds, exercise areas, and benches for you to chill at. Naturally, these became fun props for our photos.

The guys of the group decided to strike some Vogue-worthy photos at the metal divider along the pebble walk
We also made use of the jungle gyms at one of the playgrounds to create some depth with portrait photos. You can also use the structure to frame your model.

This spiral staircase was a great spot to fit the entire group into a neat photo 
---
6. Tampines Cultural Hub 
---
Tampines Cultural Hub is known to host a variety of recreational community activities such as Zumba and Mid-Autumn celebrations, but one of its most striking features is this elevated walkway that overlooks an open-air courtyard. 
We experimented with taking photos from the top of the walkway to capture the circular pattern of the courtyard below. 

We also tried shooting from below the walkway to get this playful shot
There are lots of greenery in the area, so we also used this to our advantage to capture some mood shots with the geometrical structure in the background.
Pro-tip: Use props – like branches and leaves, to provide a blurred foreground effect. By adding some depth to your shot, you can create a moody portrait effect.  
---
7.  Tampines Maze Garden 
---
This circular maze can be found just in front of Block 945 at Tampines Avenue 5, and you can take some pretty impressive shots of the entire circle from the block. Located just beside Our Tampines Hub, it is within walking distance if you want to have a go at your very own Maze Runner moment.
For a tougher challenge, head over to the waist-high maze right beside for an adrenaline-filled catch game.

During our visit, brown leaves at the waist-high maze gave our shots Autumn vibes.
We also made sure to get the IG-worthy pastel-coloured HDB block in our shots as well, and capturing it only in our background was not enough. Instead, we played around with a circular mirror to capture it in the foreground of our group shot!
---
8. Our Tampines Hub 
---
For Easties, Our Tampines Hub barely needs any introduction. But if you're new to the area, it's a complex filled with community-friendly facilities – including a rock-climbing wall, stadium, art theatre and a library. There is also no lack of chill areas and food options like a hawker centre on the ground level. 
We headed up to the rooftop garden where we were able to get a good vantage point. From there, we were greeted with a bird's eye view of the football stadium, which allowed for a wide shot. 
---
9. Tampines Central Park 
---
Just opposite Our Tampines Hub is Tampines Central Park, which is home to a quirky playground resembling watermelon slices and mangosteens. 
While our first instinct was to hop right inside these giant fruits, the structure also serve as quirky backdrops for photos! With the watermelon seed designs doubling as holes for us to peek through, we were able to expand our creativity in taking out-of-the-box shots. 

These participants saw a "window of opportunity" at the mangosteens
It was our final stop for the day so there was a bittersweet feeling as we gathered around to take one last group shot. 

Here comes the watermelon monster! 
Join us on our next #Instawalk 
---
#iWalkTampines showed a seemingly familiar neighbourhood in a new light and opened our eyes to often overlooked photo opportunities in the well-loved neighbourhood. More than just a bustling residential town, we discovered that Tampines is also home to a myriad of activities anyone can take part in. 
From free movies and cultural performances to a trek in nature or an attempt up the rock climbing wall, there's always something for everyone. 
---
Winning photo
---

The winning photo ingeniously played with the symmetry of 2 photos taken at different locations, Tampines Street 45 and the Tudor-inspired blocks – coming together nicely to look like the watermelon slice playground at Tampines Central Park.
Check out more photos from our journey in Tampines with the hashtags #TSLWalks and #iWalkTampines. If you are interested to gear up and head on a photography expedition with us, stay tuned to @thesmartlocalsg and @mndsingapore for details on our next Instawalk.
Catch snippets of what went down during #iWalkTampines here: 
---
This post was brought to you by the Ministry of National Development.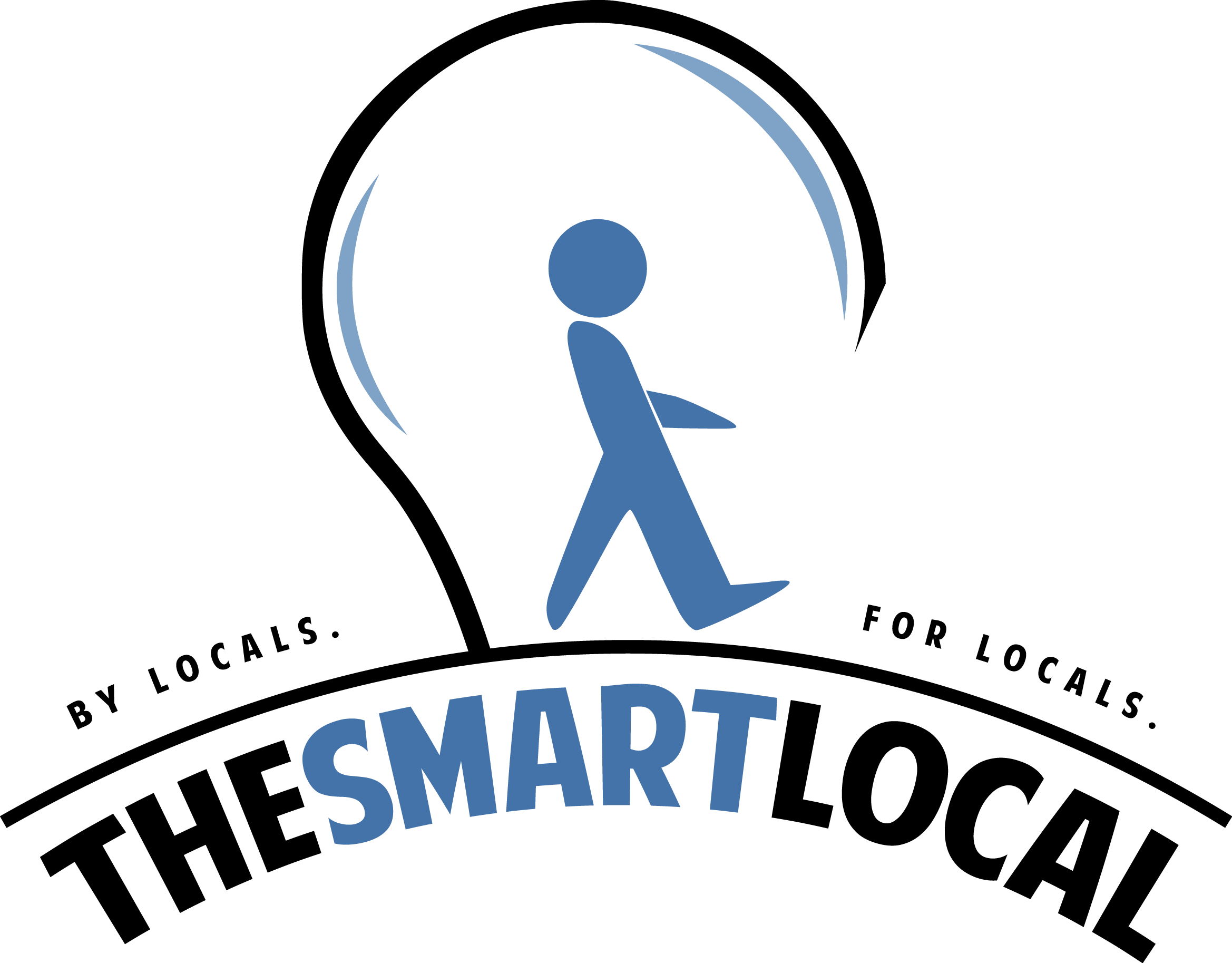 Drop us your email so you won't miss the latest news.