Photography spots in Katong & Joo Chiat
---
It's a well-known fact that many of our country's hidden gems are tucked away in the east. With pre-war shophouses and Peranakan architecture, neighbourhoods like Katong and Joo Chiat are known for its galore of colourful sights. 
But besides making a pretty picture, it's the rich history of this eastside enclave that first drew us in. From vibrant wall murals to a quaint street filled with pastel "stilt" houses, it's been rightfully named as Singapore's first heritage town. In exploring the eight prettiest spots, we found out how this picture-perfect conservation area has left its mark in our history books. 
---
1. Pre-war conservation houses
---
Picture-perfect Peranakan houses at Koon Seng Road
---
Quite possibly Singapore's most colourful street, most stop right in their tracks when they first catch sight of Koon Seng Road. Its stretch of heritage Peranakan shophouses is a sure-fire hit with tourists and Instagrammers alike, with many admiring the conservation houses' intricate facades and blend of pastel hues. 

These conservation homes date back to the 20s – almost a century old!
No one would think it but this picturesque road was a hotspot for triad violence in the 1950s, with many gangsters hiding out in the nearby kampongs. 
Those keen on finding out more interesting trivia about Koon Seng Road, can check out this heritage tour that brings you around nearby Peranakan sights. In small groups, a knowledgeable tour guide will walk you through Koon Seng Road and heritage spots to learn more about Peranakan culture. 
Explore Koon Seng Road and other heritage sites with Klook's Singapore Peranakan Heritage Tour. 
---
Pastel "stilt" houses that once overlooked the beach
---
As far as architecture goes in Singapore, these pastel "stilt" houses are pretty unique. Like Koon Seng's conservation shophouses, these structures come in every colour under the sun – we're fans of the bright pinks and blues. But there's one distinct difference: these single-storey terrace houses have been built on raised ground. 
Before the East Coast reclamation project, this exact road used to overlook the beach and was right next to a former sea wall. And that's exactly why the houses are elevated – so they wouldn't get flooded during high tide. While it's perfectly OK to flock here and Koon Seng Road for a selfie, keep in mind that it's a residential area and to be respectful of the residents' privacy. 
Address: 150 East Coast Road, Singapore 428837
---
2. The Brewing Ground at The Yards – site of LKY's primary school
---
A relatively undiscovered spot but The Yards @ Joo Chiat has a history that rivals those commonly found in museum exhibits. Once, it was home to Telok Kurau English School – the very same primary school that former PM Lee Kuan Yew attended. 
It was even used as a screening centre for Operation Sook Ching during WWII, to sift out young Chinese males who showed signs of anti-Japanese sentiment.
Now, you can find pottery workshops, yoga studios and music centres here. And of course, The Brewing Ground joined the list of new cafes that opened in February 2021. This light-filled bistro takes on an industrial chic look, serving up usual brunch suspects like coffee (from $4.50 for a Black Coffee), Avocado & Ricotta Tartine ($17) and Crabmeat Tagliatelle ($26). 
Address: 406 Joo Chiat Place, #01-24 The Yards, Singapore 428084
Opening hours: 8.30AM-5PM, Daily
Telephone: 8313 6092
---
3. Back alleyways – once bustling with hawker pushcarts
---

A colourful door in the back alleys of Koon Seng Road
We no longer get our char kway teow and satay fix from makeshift stalls and hawkers pushcarts, but back in the day, the back alleyways off Joo Chiat's shophouses were filled with the scent of smoky wok hei. While strolling through, it's hard to imagine that these now tranquil alleyways were once a bustling spot for people who went about their daily lives. 
While the back alleys were where many feasted and children played, it was also where night soil collectors would make their rounds – when your poop was physically carted out in buckets. Sounds unhygienic? Yes, but there was little choice since night soil disposal wasn't entirely phased out till 1987. 
Where to find: Back alley of Koon Seng Road
---
4. Micro Bakery Kitchen – popular breakfast joint in the 1920s
---
As one of the more iconic buildings in the area, the Red House Bakery has been a well-loved bake shop since it first opened in 1925. It's always been this brilliant shade of fire engine red, so it's fairly obvious that this landmark has never been one to fade into the background. At first, it was a favourite frequented by Katong locals for its Swiss rolls and curry puffs. 
And now, it's still home to a bakery but one that's caught up with the times: cosy cafe Micro Bakery Kitchen that puts out freshly-baked sourdough and brunch staples. 
Address: 63 East Coast Road, #01-06, Singapore 428776
Opening hours: Wed – Fri 8.30AM-4PM | Sat & Sun 8.30AM-5PM
Telephone: 8879 4890
But understandably, many of you out there will be looking to try more traditional food – after all, you're exploring a district that's heavily influenced by Peranakan culture. Take the chance to check out these itineraries that are specially designed for foodies. 
Whether it's going around the food stalls of Geylang Serai Market and Joo Chiat or a Peranakan walking tour around nyonya kueh shops like Rumah Kim Choo, there's plenty to explore in the area. Both tours include a hands-on popiah-making workshop too! 
Try some of Katong and Joo Chiat's best food with Klook's Ultimate Food Journey or Peranakan Tour + Popiah Making. 
---
5. Rumah Bebe – home-cooked Nyona food & Peranakan boutique
---
Singapore didn't have any Michelin-starred restaurants back in the day but nyonyas and babas were known for cooking up a storm. While Rumah Bebe is a restored shophouse that sells beaded slippers and kebayas, they also serve up delicious Peranakan fare that you can take away. 
Their sweet treats especially, everything from sugee almond cakes to kuih bingka (baked tapioca cake), are why people frequently pop by. It's also where you can find savoury Peranakan dishes like ayam buah keluak (chicken curry with buah keluak nuts) and dry laksa goreng. 
Address: 113 East Coast Road, Singapore 428803
Opening hours: Tue – Sun 9.30AM-6.30PM
Telephone: 6247 8781

Rumah Bebe Website
As an ode to Peranakan culture, Rumah Bebe occasionally holds beading classes where you can make your own pair of nyonya beaded slippers. For more Peranakan workshops, you can also check out this heritage tour where after an informative walking tour around Katong and Joo Chiat, you'll have the chance to paint your own Peranakan tiles. 
Join Peranakan workshops with Klook's Peranakan Heritage Tour.
---
6. Five-foot way architecture along Joo Chiat Road
---
Contrary to its name, not all five-foot ways measured exactly five feet. 
With most of the shophouses along Joo Chiat Road having been built circa 1920s, they all share one common architectural feature: five-foot ways. As sheltered walkways along shophouses, these are unique to Singapore and a few other Southeast Asian countries, including Malaysia and Indonesia. While these passageways make for a nicely-framed IG shot today, they had a more practical purpose in the past. 
While originally intended as shelter from the rain and sun, these corridors quickly became the meeting ground for small-scale traders and bartering locals. Think of all your everyday needs  and this is exactly where you'd find them, from shoe cobblers to makeshift barber shops. Even fortune tellers and medicine men lingered around five-foot ways in their search for new customers.

Where to find: Joo Chiat Road
---
7. Colourful wall murals & street art
---
"Medleyalley" – Peranakan tiles against a vibrant yellow backdrop
---
Framed in the shape of wings 
It's a burst of vibrant yellow along this narrow stretch, tucked in an alley along East Coast Road. Titled "Medleyalley", this wall mural cleverly weaves in colourful Peranakan tiles with auspicious motifs of fish and birds. 
Where to find: 105 East Coast Road, Singapore 428798
---
"High Tide" – a nod to the frequent floods in the area
---
In an alley behind Koon Seng Road, you'll find "High Tide", a pale orange mural with a large blue tidal wave peeking over. Since the Joo Chiat area once overlooked the beach, before the East Coast Reclamation, the mural symbolises the floods that used to regularly occur.
Where to find: The alley before 1 Koon Seng Road, Singapore 426951
---
"A History of Healing" – former child health & maternal clinic
---
Now a Scanteak showroom, the artwork sprawled on the back of this colonial building comes with great significance: it used to be the Joo Chiat Maternal and Child Health Clinic that was specially set up for the high infant mortality rate in the early 1900s. After WWII, it also became a general clinic for those affected by the Japanese Occupation.

Where to find: 341 Joo Chiat Road, Singapore 427593
Those who want a full glimpse of this heritage town's art murals will enjoy Klook's various walking tours around Joo Chiat and Katong. We especially like this street art trail since it brings you around unique sightseeing spots, with a focus on colourful wall murals. Other art and wall mural tours you'll be interested in include: 
---
8. Antique furniture store China Collection – former joss paper shop
---
This vibrant shade of blue is a showstopper, for sure. While it was once the mainstay for Chinese paper offerings, this former joss paper shop has since turned into antique furniture store China Collection. With its collection of vintage Chinese porcelain and stoneware, it's a one-stop shop for that statement piece you need for your new BTO. 
Address: 252 Joo Chiat Road, Singapore 427506
Opening hours: Mon – Sat 10AM-5PM | Sun 12PM-5PM
Telephone: 9858 6889
---
BONUS: Explore Katong & Joo Chiat in a retro Vespa sidecar
---
Image credit: Klook
For those looking to explore Katong and Joo Chiat in style, consider joining this heritage tour that brings you around the most photogenic sights in a retro Vespa sidecar. You'll be passing by the most iconic sights of the East, with picturesque streets and colourful shophouses as part of the route. 
Go around Katong and Joo Chiat with the Singapore Vespa Heritage Tour.
---
Instagrammable places in Katong & Joo Chiat
---
From colourful Peranakan houses to picturesque alleyways, there's no doubt that this eastside enclave is filled with historical sites and photogenic spots. Since Covid-19 is still putting a damper on all our overseas travel plans, we've been turning to local travel site Klook for all fun activities, attractions and experiences. 
To find the best deals in exploring Katong and Joo Chiat, try booking one of Klook's many tours and workshops to rediscover Singapore. From painting your own Peranakan tiles to a popiah-making class, you'll be experiencing the best of the east.
Klook has numerous tours that share the best of Peranakan culture and lesser-known foodie destinations. To best experience Singapore's first heritage town, whether it's trying on traditional kebaya or exploring picturesque rows of shophouses, other Klook tours you'd want to check out include:

Disclaimer: All images were shot prior to Covid-19 or while adhering to safe distancing measures.
---
This post was brought to you by Klook as part of the SingapoRediscovers campaign.
Photography by Pichan Cruz and Darren Tien.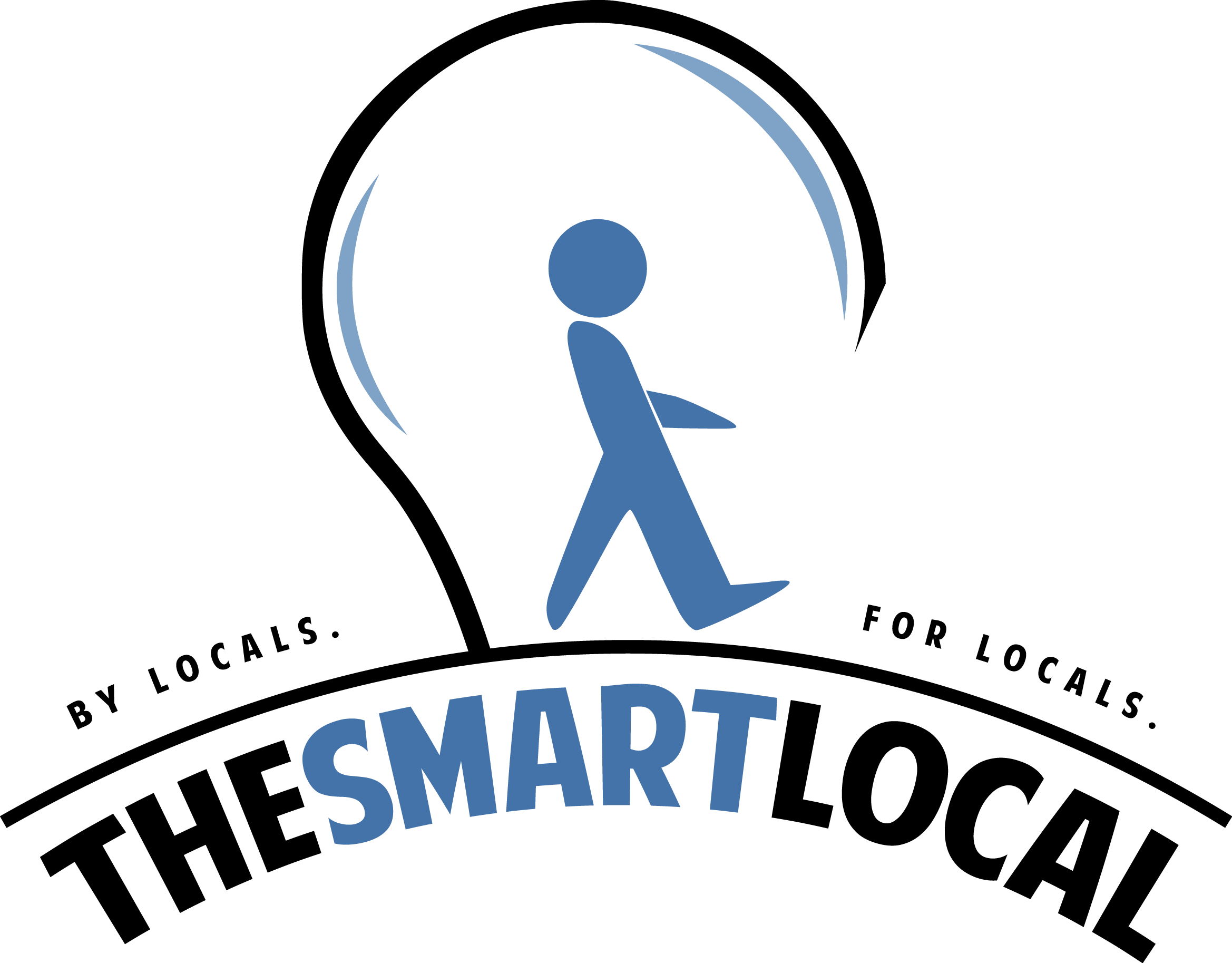 Drop us your email so you won't miss the latest news.