Underwater hotels near Singapore
---
We're easily appeased: king-sized beds and buffet breakfasts are all we look for in a staycation, and anything with an IG-worthy infinity pool becomes an added bonus. But if you're looking for something a lil' more extravagant to make up for all your lost holidays, then these seven underwater hotels near Singapore are the epitome of luxury to KIV for when travel reopens.
Shark lagoons, glass aquarium rooms, and underwater spas? Count us in – when we have the spare cash, that is. 
For staycation alternatives in the meantime: 
---
1. Conrad Rangali Island Resort, Maldives – glass aquarium rooms 
---

Image credit: @epicgirllondon
At Conrad Rangali Island Resort, your living quarters are submerged 16 feet underwater. It's deep enough so it feels as if you're fully "under the sea" but you've most likely seen this resort on your IG feed since it's equally photogenic above ground – with IG-worthy pool villas and crystal clear turquoise waters to boot. 

Image credit: @parallelespotentiels
As the Maldives first-ever underwater hotel, it certainly doesn't disappoint. Those looking to splurge can also opt for a private seaplane arrival or romantic dinner at the all-glass undersea restaurant. There's even a Dive Center so you can head to one of the nearby 40 dive sites for close-up views of coral reefs and colourful fish. 
Hours from SG: ~4 hours 
Conrad Maldives Rangali website 
---
2. Reefworld, Australia – underwater suites in the Great Barrier Reef
---

Image credit: @conny_jj
At Queensland's Reefworld, you can book underwater suites in the Great Barrier Reef. And when we say in, we literally mean submerged in: you'll see bright yellow clownfish darting in and out between coral reefs and sea turtles gliding peacefully by – it's almost as if you're living out Finding Nemo. 

Image credit: @bestplacesqld
Staying here's all for a good cause too – this particular hotel is developed by tour operator Cruise Whitsundays who's removed 4,000 coral pieces from old moorings to replant the existing reef wall. They also offer a range of scenic cruises, along with snorkelling or submarine tours. 
P.S. If all goes well, Singapore might have an air travel bubble with Australia by July 2021.
Hours from SG: ~6 to 7 hours
---
3. Shimao Wonderland, Shanghai – formerly abandoned water quarry
---

Image credit: @mesimay
You wouldn't have expected a luxury 5-star hotel to rise from a formerly abandoned water quarry but that's exactly how Shimao Wonderland in Shanghai came about. This hotel makes for an off-the-beaten-road experience, with bungee jumping and an outdoor rock climbing wall paved from quarry rocks. 

Image credit: @oficialarguiteturando
But of course, it's most known for being an underwater hotel so take the time to fully explore the two floors that are fully submerged in water – they filled up the quarry hoping for it to mimic a natural lake. While the guest rooms here don't have the same marine wildlife like others, it's still decked out with its very own saltwater aquariums. 
There's also an underwater restaurant with glass walls, so you can peer out to spot marine life swimming on by.
Hours from SG: ~5 hours
---
4. Atlantis, The Palm, Dubai – water slide through a shark lagoon 
---

Image credit: @anastasia.glavatchi
This one's on the bucket list of many. Dubai's Atlantis, The Palm is known for its stunning surroundings and massive aquarium. Many of the rich and famous will eagerly flock here, and it's understandable why – besides floor-to-ceiling aquarium views, you can also try out underwater yoga or slither down a water slide through a shark-filled lagoon. 

Image credit: @om_not_at_home
The Underwater Suites are the most coveted rooms, and for good reason: it's almost as if you're falling asleep on a literal "seabed" since you'll be waking up surrounded by colourful schools of fish. But otherwise, all guests have the option of scuba diving in the aquarium or lounging by the beach.
Also read our first-timer's guide to Dubai.
Hours from SG: ~7 to 8 hours 
---
5. Niyama Private Islands, Maldives – underwater club & cocktail bar 
---

Image credit: @mborodestkaya
There's no shortage of stunning villas in the Maldives, another being Niyama Private Islands. While most spend their beach holidays soaking in the sun, this resort is perfect for those who enjoy a night out – they've got Underwater Glow Parties, much like a rave but held 6M under sea level. 

Dining with panoramic views of parrotfish, butterflyfish, and Hawksbill turtles.
Image credit: @glitteringsnowflake
This space doubles up as a classy restaurant: you can order seafood mains like Seared Scallops and Crab Ravioli while overlooking the ocean bed.  
Hours from SG: ~4 hours 
Niyama Private Islands website 
---
6. Bambu Inda Hotel, Bali – rustic fishing hut with glass floors
---

The villa is known as Udang House, which literally translates to "Prawn House".
Image credit: Bambu Indah
Bali boasts a number of stunning resorts but Bambu Inda Hotel has one of the more unique concepts out there: one of its villas is a rustic fishing hut, perched right above a shrimp pond. Now, this villa is fully decked out with glass floors so that the underwater world is perfectly visible at all times. 

Image credit: Bambu Indah
While you'll be spending some time staring at the prawns and fish right below your feet, this villa also has a private outdoor shower and mountain views. Don't worry about the glass cracking under your feet – the floor is made from tempered glass so it's perfectly safe even for kids who'd be jumping up and down.
Hours from SG: ~2 to 3 hours 
---
7. Anantara Kihavah Villas, Maldives – underwater dining & wine cellar
---
Image credit: Anantara Kihavah
Most islands have beach villas but the Maldives take it to a whole new level. With overwater villas and private infinity pools, Anantara Kihavah is an easy frontrunner when looking for idyllic romantic getaways. 
Those thoroughly charmed by this romantic resort can even hold their own underwater wedding here, with a full underwater ceremony and shoot. Prices start from roughly SGD$12,270. 
Image credit: @nutosiz
There's also an underwater restaurant that's said to serve up the freshest of seafood.  Aptly-named "Sea", this classy place has set menus featuring Maldivian Lobster and shellfish dishes. Another plus point? There's an astronomy observatory overlooking the ocean, so you can fit in a stargazing sesh after dinner. 
Hours from SG: ~4 hours 
Anantara Kihavah Villas website 
---
Underwater hotels near Singapore
---

Image credit: @thehoneymoon
The underwater world is a mystery to us all, but we can now get a closer glimpse with these seven underwater hotels near Singapore. 
While waiting for the pandemic to tide over, our little red dot has its very own underwater hotel with Ocean Suite Resorts Sentosa. This has up-close views of the S.E.A. Aquarium so you can admire stingrays and sharks leisurely through while enjoying breakfast in bed. 
With sea turtles placidly swimming by and colourful schools of fish darting in and out of coral reefs, we'll be more than happy to spend all day and night in these underwater hotel rooms.
For more on unique hotels to KIV:
---
Cover image adapted from: @anastasia.glavatchi, Bambu Indah, and @parallelespotentiels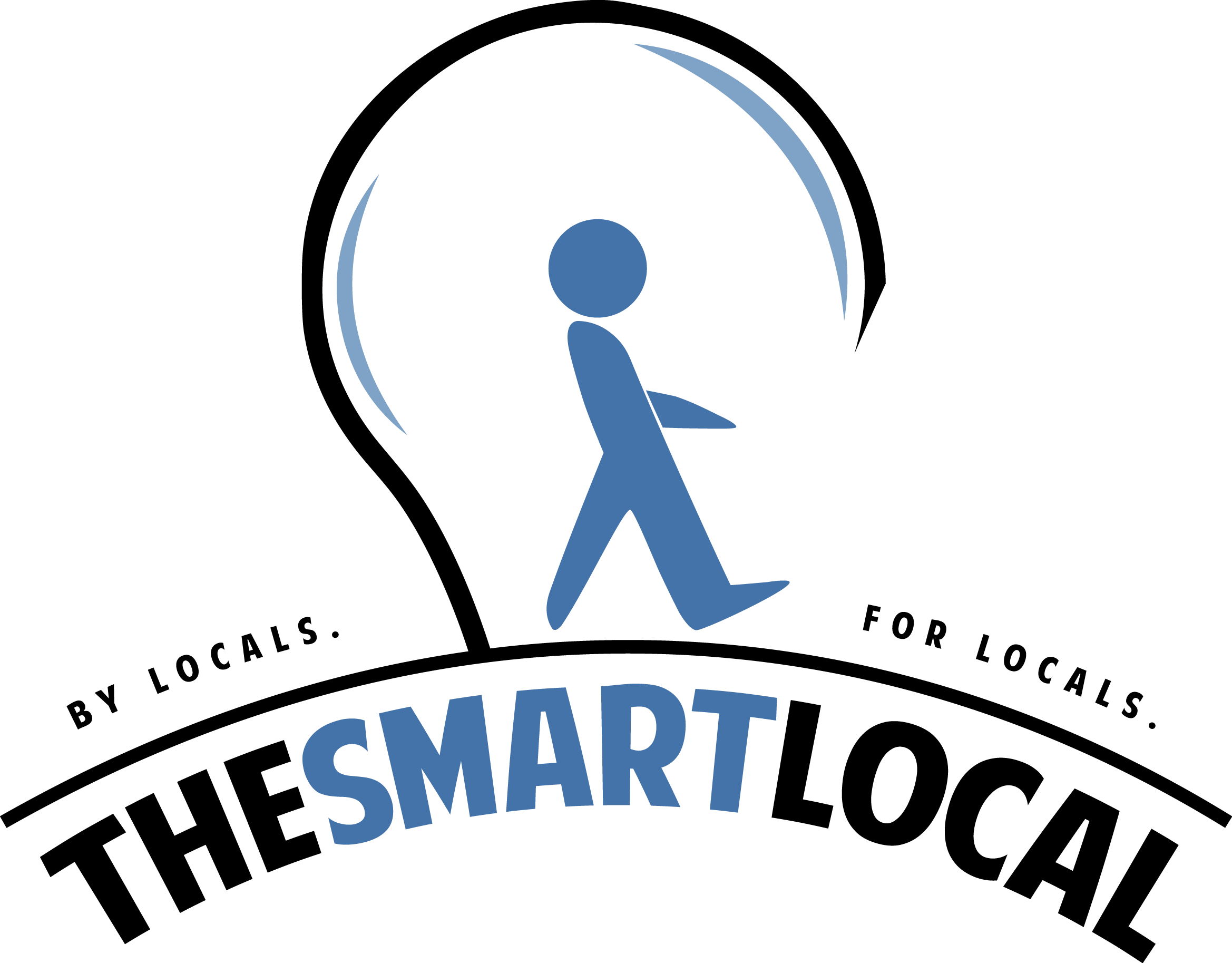 Drop us your email so you won't miss the latest news.