Themed hotels in Bangkok
Image credit: Expedia
Ah, Bangkok – the millennial Singaporean's home away from home. But with all the repeated trips packed full with food and shopping, we might yearn for something a little more the next time we pop by.
And that's where these 8 themed hotels come in. From Shakespeare-themed rooms to jail cells, these hotels look nothing like your average accommodation and are more than just a place for nua-ing or dropping off your buys. Plus, all of them cost less than $100, so you've far more to spend on your Pratunam Market loot.
1. The Secret Service Bed and Breakfast – $34/night
Live out your spy fantasies
Image credit: Expedia
The Secret Service Bed and Breakfast looks like the spy headquarters from a 90s Bond movie. From doors hidden behind mirrors, to antique props and toy weapons on the walls, this place will make you feel like you're on an espionage mission instead of a vacation.
"Secret" computers in the lobby for the hotel guests to use
Image credit: The Secret Service Bed and Breakfast
Of course, even the best spies need fuel for their tummies. That's why this hotel also has an open-air rooftop cafe, where you can conduct surveillance on the surrounding streets whilst tucking into Thai-fusion food.
Address: 13/1 Tani, Talat Yot, Phra Nakhon, Bangkok 10200, Thailand
Telephone: +66 2 002 0711
Rates: $34/night
Book here
2. Sook Station – from $35/night
Sleep in jail cells
Get your mugshot done in your very own prison PJs before going into the rooms
You might not have seen the inside of a jail cell, much less slept in one. But get prepared to go all Orange Is The New Black when you check into prison-themed Sook Station.
The experience behind bars here is pretty legit, because you'll be literally sleeping behind bars. The bathrooms here are shared too, and everything is splashed in dreary colours with a healthy dash of "rust" to invoke the bleak atmosphere of an actual prison.
But of course, you won't actually have to live like a prisoner. Despite appearances, the rooms and bathrooms here are actually pretty clean and comfortable, and you'll find power sockets as well as a nightlight beside your bed.
You won't have to thrive on prison grub either, because the hotel lobby is also home to a minimalist cafe that serves a range of Thai and Western fare.
Sook Station
Address: 45-49 Soi Sukhumvit 101/2, Sukhumvit Road, Bangna, Bangna, Bangkok 10260 (100m walk from Udom Suk BTS station)
Telephone: +66 95 854 5959/+66 86 332 0555
Rates: From $35/night
Book here
3. PlayHaus Thonglor – from $55/night
For fans of theatre

The lobby of PlayHaus Thonglor
Image credit: @dailypumpkinpie
Posh, antique-y decor set the scene at the PlayHaus Thonglor – perfect for the old school romantics out there. Each floor here is themed after a play, and your "ticket" to the rooms will be hidden in a hardcover book when you check in.
Mary Poppins themed room
Image credit: @caymun_
If thou art looking for a place to imbibe, then make your way to the speakeasy bar in the hotel. The bar looks like the a backstage dressing room, with its velvet curtains and well-lit mirrors – which also make it a convenient place to touch up that makeup.
Image credit: @kwangkrittaya
Playhaus Thonglor
Address: 205/22-23 Sukhumvit soi 55 (Thonglor), Bangkok, BM 10110, Thailand
Telephone: +66 2 712 5747
Rates: From $55/night
Book here
4. Praya Palazzo – from $95/night
Restored 90-year-old neocolonial mansion
Image credit: @c_mo18
It's holiday season. Your feed is filling up with pictures of other couples' holidays to Europe and bae is getting jealous, but your bank account and leave balance is looking as empty as ever. What do you do?
Image credit: Praya Palazzo
You book a stay at the Praya Palazzo, that's what. This elegant hotel is a textbook iteration of the classic countryside mansions found in Europe, except it's located just a few hours away from our sunny shores – perfect for a romantic weekend getaway.
Image credit: @nunn
The hotel is actually a 19th-century mansion that's been painstakingly restored, and to get to it, you'll have to take a charming water taxi ride across the Chao Phraya River. The transfer service is available 24/7, so you can stay in the city as long as you want, or come back early to enjoy an evening dip in the hotel pool.
Image credit: @beatricesays
Praya Palazzo
Address: 757/1 Somdej Prapinklao Soi 2, Bangyeekhan, Bangkok, 10700, Thailand
Telephone:  +66 2 883 2998
Rates: From $95/night
Book here
5. Nandha Hotel – from $49/night
Bicycle-themed
Image credit: @chalayut
Despite being tucked away on a quiet side street, the suspended bicycle over its entrance makes it easy to locate Nanda Hotel.
Image credit: @nandhahotel
The hotel is inspired by the owners' love for riding and photography, and you'll find plenty of bicycles and bicycle parts decorating the place, as well as pictures taken from the owners' own travels.
Comfortable beds for the weary and tyre-d
Image credit: TripAdvisor
The rooms themselves are chic and cosy, and come with cute bicycle tables. And while you can't actually ride any of the bicycles out to explore the city, the hotel is located within walking distance of the Sky Train and Asok BTS Station.
Nandha Hotel
Address: 14/11-14 Sukhumvit 33, Khlong Tan Nua, Watthana, Bangkok 10110, Thailand
Telephone: +66 2 662 3395
Rates: From $49/night
Book here
6. Phranakorn-Nornlen Hotel – from $88/night
Throwback to the 60s
Image credit: Phranakorn Nornlen
If The Little Nyonya was a hotel instead of a TV drama, it'd probably look like the Phranakorn-Nornlen Hotel. The rooms at this hotel are decorated with old-timey furniture, and the walls are painted with domestic scenes from the kampong days.
Indoor restaurant, which is located on the ground floor
Image credit: @denallersurestemand
Despite their retro look, the rooms are homely and comfortable. Each one also comes with its own functional CD player, and you can either check out their specially curated old-school playlist, or connect to it with Bluetooth and jam along to your own tunes.
Lounging area near garden
Image adapted from: @natkritta_c
Of course, there's plenty to do outside the rooms too. The hotel has both an indoor and rooftop restaurant, as well as cooking classes and Thai massages. If you've got a soft spot for furry pets, be sure to spend some time with the bunnies in the hotel garden!
Phranakorn-Nornlen Hotel
Address: 46 Thewet Soi 1 Krung Kaseam Road, Bangkhunphrom, Bangkok, Thailand
Telephone: +66 2 628 8188
Rates: From $88/night
Book here
7. The House Of Phraya Jasaen – from $46/night
Different themes in every room
Image credit: @phrayajasaen
You'd expect a hotel to stick to one theme, but luckily for us, the owner of The House of Phraya Jasaen didn't get that memo.
Image credit: The House of Phraya Jasaen
The rooms here come with widely different designs, from single person bunks and colourful couple rooms, to hanging circular beds and suites that look like something out of an IKEA magazine.
Basement restaurant
Image credit @chanakaant
There's plenty of street food nearby, but if you feel like eating in, the hotel has both an airy ground floor cafe as well as a chic industrial basement serving Thai and Italian food. And in case you've had a long trip from the airport, the hotel also offers a complimentary Thai massage when you check in.
The House of Phraya Jasaen
Address: 168 Charoen Krung RD, Yan Nawa, Sathon, Bangkok, 10120
Telephone: +66 94 482 0085
Rates: From $46/night
Book here
8. Kokotel Bangkok Surawong – from $40/night
Sheep hotel
Image credit: Expedia
Two giant, cuddly sheep await you as you step into the lobby of Kokotel Bangkok Surawong – but they aren't the only ones. From themed toiletries to the miniature origami on your bed when you check in, these furry animals can be found throughout the hotel in all sheeps and sizes.
Who wool-dn't like these adorable paper animals?
Image credit: @ferdashny
The cutesy decor of the hotel doesn't take away from its functionality. There's plenty of USB ports throughout the rooms, so you won't have to bring an adapter just for your mobile devices.
To keep the little ones occupied, the hotel also has a playroom that's connected to the lobby with a swirling slide.
Kokotel Bangkok Surawong
Address:  181/5 Surawong Rd Suriyawong, Bang Rak Bangkok, 6818 5635
Telephone: +66 2 026 3218
Rates: From $40/night
Book here
Save on your next trip to Bangkok with Expedia
Hotels can offer more than just a place to crash at. The next time you make a pit stop in Bangkok, book yourself a stay at one of these themed hotels for an entirely different accommodation experience with Expedia.
If you're familiar with Expedia, you'd know that it lands you great deals on flights, hotels, cars and attraction tickets. But from now till 30th June, you'll get an even bigger discount on your hotel bookings if you do it through the Expedia App.
To make the booking, just use the app to search for the hotel of your choice, and enter the coupon code "APP15" on the payment page. That'll get you a 15% discount off any valid hotel booking, up to $50.
Even if you're not intending to travel anytime soon, the booking can be made for any travel period until 31st December 2018. It might be a good idea to start making those end of year plans early!
For more details on the coupon, check this out here.
---
This post was brought to you by Expedia.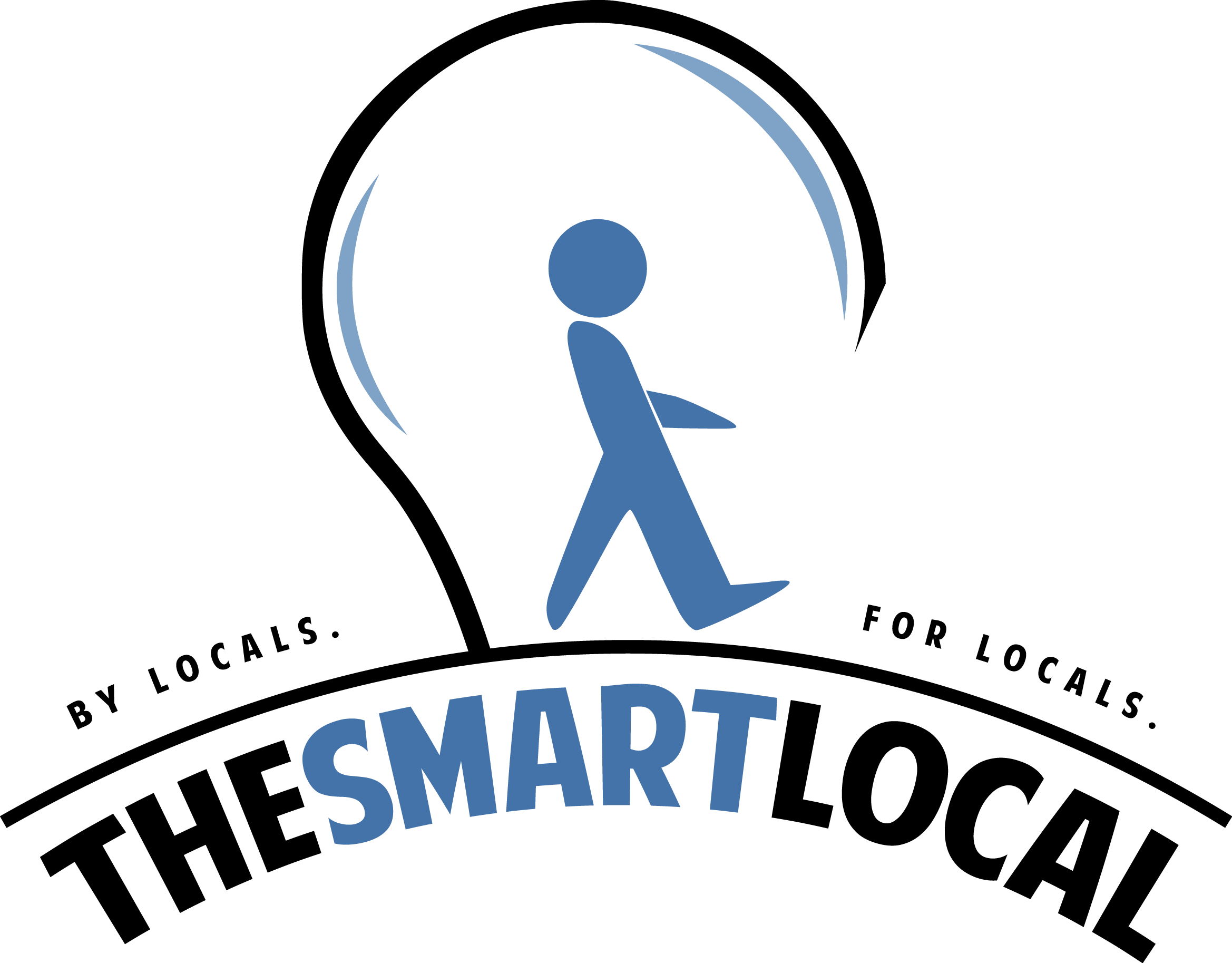 Drop us your email so you won't miss the latest news.