Things To Do In Shanghai
If what you know of China consists of battling through pollution and crowds of people, getting pick-pocketed, and occasionally being jump-scared by sudden Chinese conversations; then throw everything you know out the window and enter Shanghai, the cultural pot and Paris of the East!
Full of surprise and wonder, Shanghai offers an experience with the same level of glamour as Hong Kong, sans the overcrowding. And with 5 daily direct flights from Singapore via Singapore Airlines, this is the destination for travellers who'd like to experience the best blend of the western and the eastern world.
Explore Zhujiajiao, China's Venice
About an hour away from the centre of the city, Zhujiajiao offers a not-so commercialised scenery of Shanghai. Named "Water Village" by the locals, this place is beautiful with its rickety old buildings and stream of water that flows throughout the village.
With trees casting a cool shade over the entire area, the air was fresh along the stream of water. In between shophouses and narrow streets, aroma of eclectic food like the famous fermented tofu really characterised the place as distinctively Chinese.
Boat rides cost 80¥ for a short 15 minutes trip, and 150¥ for a long one that's about 30 minutes. Think of it as a ride in Venice, but with views of traditional Chinese shophouses, street food, alleys and bridges. Definitely try to avoid the weekends – we went on a weekday afternoon and it was so easy to breeze through the narrow streets!
Address: Zhujiajiao Town, Qingpu District, Shanghai, China
Local Name: 朱家角古镇
Directions: Taking a cab should be the fastest and most hassle-free way to go. A one-way trip will take roughly 200¥.
2. Channel your Parisian wanderlust at Xintiandi
Sweep yourself into streets like Diagon Alley from Harry Potter
Here, you're transported out of stereotypical China to the small villages of Europe. Located at the Former French Concession of Shanghai, Xintiandi's brick-and-mortar establishments show the history of a bygone era.
As it was recently redeveloped, many of the shops here look spanking new. Translated to English, it's called "New Heaven and Earth" – a place where everything looks impeccable and neat, bricks above bricks.
With plenty of outdoor dining bars and celebrity restaurants like Wolfgang Puck Kitchen + Bar, this place is popular amongst locals and expats living in Shanghai. It's not only a great visit for brunch or dinner, but for photographs too – every spot in Xintiandi is photogenic and romantic.
Address: Xintiandi, Huangpi Nan Lu, Shanghai, China
Local Name: 新天地
Nearest Metro Station: Xintiandi (Line 10), Exit 1*
*The metro is the fastest and easiest mode of transport around Shanghai – there will be plenty of English signs that can guide you to these places!
3. Shop for handmade artisan goods at Tianzifang
Just 2km away from Xintiandi is Tianzifang – a maze of craft shops, cafes, bars and fashion accessories sprawled across numerous small alleys. It seemed like a boundless jungle that made us feel lost in time, because every turn led to another street, another pocket of discovery.
I'd recommend Xingmu Handicraft at 248 Taikang Lu for affordable handmade leather goods. They sell leather-bound notebooks, wallets, bags and keyholders of all sizes. A thick A5-sized notebook was 79¥ ($16 SGD), which is a great deal!
You can try testing your bargaining skills at Tianzifang. Unless it's stated in the shop that bargaining is strictly not allowed, most shop owners are open to giving discounts. If you're not fluent in Mandarin, just key in a desired amount into your phones and negotiate a price.
Cafes are crammed into shophouses here. We walked up narrow staircases to Cafe Dan, a no-MSG Japanese cafe-cum-bar with a lovely wooden interior. It's located at unit 248, at the back street of 41 Taikang Road.
Address: Lane 210, Taikang Road, Luwan District, Shanghai, China
Local Name: 田子坊
Nearest Metro Station: Dapuqiao (Line 9), Exit 1
4. Immerse yourself into 16th century architectural wonder at Yuyuan Garden
What's China without its ancient architectural beauty? Our next stop was Yuyuan Garden, a preserved garden oasis in the city. Contrary to the raw and untouched feel of Zhujiajiao, this garden looked like a carefully constructed piece of art.
Pagodas are aplenty in the midst of blossoming flora and still ponds. Foliage is everywhere, from the moss-covered rocks to walls with flowers blooming through their cracks.
Before you find the entrance to the garden, you'll have to navigate yourself through bustling Yuyuan Bazaar. Albeit crowded, this shopping district is an impressive display of 16th century Chinese architecture complete with rows of food and souvenir stores!
Entry to the actual garden amidst its shopping district is 30¥ per person from July to August and December to March. For peak seasons from April to June and September to November, entrance is 40¥.
Address: 137 Anren Jie, near Fuyou Lu, Shanghai, China
Local Name: 豫园
Nearest Train Station: Yu Garden (Line 10)
5. Exhaust your shopping budget along Nanjing Road, the Oxford Street of Shanghai
Nanjing Road is one of the longest and busiest shopping districts in the world. In fact, it stretches so long that it's divided into two parts, East and West. The photo above was taken at Nanjing East Road, where local provision shops and big foreign clothing brands line the street.
This is the place for shoppers looking for brands like Forever 21, H&M and ZARA. Their shops can be up to 4 storeys high each, so if you really want to shop till you drop, this road alone can take up your entire day.
A lot of dried goods and assorted candies are sold here as well – perfect to add onto your list of souvenirs to buy for loved ones back home.
An option for high-end shoppers will be Nanjing West Road – that's where you'll see all the luxury brands, such as Prada, Miumiu and the likes. Take a train – you'll exhaust yourself if you try to walk all the way to the west.
Address: Nanjing East Road, Huangpu District, Shanghai, China
Local Name: 南京路
Nearest Train Station: Nanjing Rd. (E) (Line 2, 10), Exit 2
6. Step into the world's last standing concrete slaughterhouse
1933 Laochangfang (1933老场坊) is an old concrete slaughterhouse that was given a fresh breath of life as a commercial building with cafes and restaurants. Its presence is large and imposing – despite the new establishments within, the building was kept to its original aesthetic of unpolished, monochrome grey.
1933 Laochangfang would be the closest to what Dutch artist M.C. Escher imagined in his lithographic art pieces.
Upon walking into its grounds, the atmosphere was cold and eerie, but nonetheless fascinating. This is one extraordinary place for wandering photographers, with maze-like winding staircases throughout the building.
Address: No. 611, Liyang Road, Hongkou District, Shanghai, China
By Taxi: 溧阳路611号, 近海宁路
Opening Hours: 8:30AM–10PM daily
Nearest Train Station: Hailun Rd. (Line 4, 10), walk out from Exit 3
Bonus: There's a cafe full of soft toys here!
Amongst the shops in the building, we spent some time in La Douceur, a brightly lit and cozy cafe decorated with huge plushies. Cuddle with any you can find and feel free to spam the selfies.
It was ironic how such a cuddly themed cafe found a home within cold concrete walls, but the Vanilla Latte (35¥) here was the perfect warm fix for a cold rainy day.
Look for the waving teddy bear sign!
Directions: Walk past the entrance of the building and Starbucks, then turn left.
7. Catch the dancing lights of Shanghai's iconic skyline
A visit to Shanghai cannot exclude its famous cluster of skyscrapers, the Pudong Financial District – an area described to have a "skyline that brushes the clouds". When night falls, the static buildings come to life with brilliant neon lights.
Parallel to the iconic skyline is The Bund, another iconic landmark which is where you should go to take photos of Pudong in its entirety. To many, this area is the "museum of buildings", featuring an impressive view of colonial-era architecture housing numerous restaurants, bars and hotels.
These edifices used to be, and some still are, homes to organisations from France, the United States, Italy, Russia… and basically all around Europe. Stepping into The Bund will make you feel like you've just walked into architectural beauty of the likes in France!
I'd recommend you to visit The Bund area at about 5:30PM to catch sight of it in daylight. Once the sun sets, you'll witness your surroundings lighting up with a charming fairy-tale like glow.
Address: Zhongshan East 1st Road, Shanghai, China
Local Name: 上海外滩
Nearest Train Station: Nanjing Rd. (E) (Line 2, 10), Exit 7
8. Dine in Shanghai's premier 1930s Art Deco styled restaurant
Located in Three On The Bund, Whampoa Club is an exotic restaurant serving the best of Shanghainese food, with plenty of vegetarian-friendly dishes. It takes up an entire floor in the building, complete with razzle-dazzle decor inspired by 1930s China.
Enter its bright vermilion reception area and you'll be escorted to a table, through a carpeted passageway illuminated by a gigantic chandelier. We were lucky to get a table right next to a window which showed a spectacular view of Shanghai's night skyline.
The Smoked Duck (158¥ for half a duck) is a must-try here. Flavourful and served with steamed man-tou (buns), I was impressed by how the duck was seasoned through and through, making it a perfect match for the otherwise plain buns. Make sure you have some rice to go along with it, or else you might find it too salty as a standalone dish.
As a side, we loved the Spicy Bean Curd (78¥), which was soft tofu in spicy minced pork sauce – such melt-in-your-mouth goodness. We also ordered some soft Braised Baby Cabbage with Ham (78¥), Steamed Vegetable Dumplings (38¥) and Tofu and Wild Vegetable Soup (58¥).
Address: 5F, No.3 Zhong Shan Dong Yi Road, Shanghai, China
Local Address: 黄浦区中山东一路3号外滩3号5楼
Opening Hours: 11AM–2:30PM, 5:30PM–10:30PM daily
Nearest Train Station: Nanjing Rd. (E) (Line 2, 10), Exit 7
9. Bring out your James Bond alter ego in Barules, a speakeasy bar
A "speakeasy" bar is basically a bar hidden in an unassuming area and there are plenty in Shanghai, being one of the most exciting cities for cocktails. We visited a relatively new kid on the block called Barules. Enter a telephone booth, open its entrance at the side, and voila – you're in Barules Cocktail Club! The place was dimly lit and decorated with an intricate tin ceiling.
We ordered a seemingly notorious drink called Green Toxic (90¥), and a milkshake-inspired Saffron Toffees Party (80¥).
The bartender also gave us a non-alcoholic passionfruit mocktail on the house – a sweet fizzy affair with half a passionfruit to scoop with a spoon.
On a wall full of photo frames, there was an unapparent door which we were informed by a waiter, leads guests to the second storey. Of course we had to go up.
Up the staircase was a single white piano and mirrored walls. Seeing us obviously confused, the waiter came up to press a random key on the piano and the wall on our left swung open magically.
This bar was a 10/10 experience — great drinks, good music, and superb service. Their shop signage is small, but if you find this distinctive bright-red telephone booth entrance, you're at the right place.
Address: 51 Fenyang Rd, Xuhui Qu, Shanghai Shi, China, 200031
Local Address: 复兴中路1315-3号 (近汾阳路)
Opening Hours: 7PM–2PM (Mon to Thu), 7PM–3AM (Fri and Sat), 7PM–12AM (Sun)
Nearest Train Station: South Shaanxi Road (Line 1, 10, 12), Exit 7
10. Stuff yourself full with the best street food for breakfast
Street food in Shanghai is quick and delicious, two factors that make it the best breakfast option for busy Shanghainese. We stopped by an unnamed street food store along Xiangyang Road near our Airbnb. Everything was offered at 2¥ (40 cents!)
The Luo Bo Bing offered by the store owner was a delicious meatless pancake stuffed with spring onions and sweet radish. It was served hot, and every bite warmed us in the rainy 15 degrees celsius weather.
This glutinous sesame ball, Jian Dui, was my absolute favourite breakfast pastry. Chewy and sweet with lotus seed filling, it's reminiscent of Japanese mochi, but with a crispy exterior.
Of course, You Tiao can't be left out from street food. Freshly taken out from the fryer, it was crispy on the outside and fluffy on the inside. We also had some Dou Hua (3.50¥) at a shop down the street, a warm savoury beancurd dish topped with seaweed and soy sauce. It wasn't sweet like Lao Ban in Singapore, but still delicious!
Address: Xiangyang South Rd, in between Fu Xing Middle Rd and Yong Kang Rd
Nearest Train Station: South Shaanxi Road (Line 1, 10, 12), Exit 7
11. Be Spirited Away with tea at Tianshan Tea City
Chinese people are real serious when it comes to tea. Most of their locally produced tea leaves are consumed within the country, with a relatively small percentage being exported. At Tianshan Tea City, you can visit a plethora of shops for free tasting sessions of the best Chinese tea.
We sat down with English-speaking Suzie in Shop 1051, who breezed us through various kinds of tea from bitter Tie Kuan Yin to sweet Mixed Fruits tea. During the session, Suzie guided us through the art of making tea, gracefully pouring different brews after brew.
It's not required for you to buy tea from the shops, but it is a polite way to thank the shop owners for their time. Besides, Tianshan Tea City offers the best value for tea in Shanghai – we bought a few bags ranging from 50¥ to 70¥.
The structure of this place reminded me of the movie Spirited Away, with subtle warm lights giving the old building an alluring feel. Most tea tasting shops are on the first floor, and on the second floor onwards you'll be able to find various teapots and crockery for sale.
Address: No.520 Zhongshan West Road, Changning District, Shanghai, China
Local Name: 天山茶城
Nearest Train Station: Zhongshan Park (Line 2, 3, 4), Exit 2
12. Relax at an industrial chic cafe nestled away from bustling crowds
UNDEF/NE cafe was a gem of a find in M50 Art District, an establishment popular amongst local creatives in Shanghai. The cafe's wide open spaces, raw concrete walls and industrial furniture make it a minimalist's dream come true.
There isn't a huge variety of food and beverage options here, but they provide the basics like coffee and pastries enough to keep you going on your work if you intend to sit for a while. We tried their buttery and flaky croissants (15¥) and couldn't resist getting more.
The M50 Art District houses a myriad of organisations in the creative industry ranging from furniture designers to small art galleries. True to its location, UNDEF/NE also serves as an art gallery and displays artwork on its walls for sale.
It's relatively hidden in a corner of M50, but once you find building number 6 you'll see its entrance at the back. This is a great place for respite away from the hustle of big crowds in the city centre.
Address: Room 105, Bldg 6, 50 Moganshan Lu (near Suzhou Xi Lu)
Local Name: UNDEF/NE, M50创意园
Nearest Train Station: Changshou Rd (Line 7); this place is quite a walk from the metro station so you might want to take a cab!
13. Take a stroll in Shanghai's best park for springtime
Shanghai offers a fair share of places to see spring blossoms, and Gucun Park is the undisputable winner. This park is so big that we spent 2 hours alone at its East wing!
Every year from mid-March to end April, Gucun Park hosts its annual Spring Festival, a huge affair that sees about 100,000 visitors each time. Entrance is 40¥ per person and a visit could probably take you up to an entire day.
Though we tragically missed the cherry blossom season, we still found this massive field of tulip blossoms that made up for the lack of baby pink blooms. I say it beat the view of overcrowded sakura spots in Korea or Japan.
At its peak, over 12,000 sakura trees will bloom in Gucun Park. If you're visiting Shanghai during Spring, grab some picnic mats and don't miss this event!
Address: 4788 Hutai Lu, by Huandao Lu, Baoshan District, Shanghai, China
Local Name: 顾村公园
Nearest Train Station: Gucun Park (Line 7), Exit 2
14. Your trip will not be complete without the fried version of Xiao Long Bao
A must-try delicacy in Shanghai is Sheng Jian, a fried version of Xiao Long Bao. Crispy on the outside and juicy on the inside, we tried shrimp as well as pork Sheng Jian (13¥ for 4) at Yang's Dumplings, the most popular chain of its kind in Shanghai.
The shrimp Sheng Jian had a whole plump shrimp hidden inside! It was piping hot and juice flowed out as soon as I took my first bite, but it was nonetheless delicious. The pork Sheng Jian tasted like Din Tai Fung's famous Xiao Long Baos with a crispy skin.
Look for a shop sign like the one in the photo above – that's Yang's Dumpling's Chinese signage. They have various outlets all around Shanghai but we visited the one close to Nanjing West Road Station.
Address: Huangpuhui, 269 Wujiang Rd, Jingan District, Shanghai, China
Local Name: 小杨生煎
Opening Hours: 10AM–10PM (daily)
Nearest Train Station: Nanjing Road (W.) (Line 2, 12, 13), Exit 4
Things To Do In Shanghai
Food from eastern and western cuisines? Check. Encountering warm locals and travellers from around the world? Check. Europe-ish backdrops, skyscrapers, traditional Chinese grandeur? Check, check, check.
Shanghai gave me a different landscape to admire in every location. One moment I felt like I was in Paris; another moment I was in the future, looking up at imposing buildings; and the next, I was in the middle of ancient China.
This city was my first encounter with China, and I know for sure it won't be my last.
Fly direct to Shanghai with Singapore Airlines
We'd like to extend our gratitude to Singapore Airlines for making our trip to Shanghai so comfortable and pleasant! I was spoiled with the best entertainment system with popular movies like the whole Harry Potter series (including Fantastic Beasts), La La Land and numerous other international films.
Most carriers stop at Hong Kong before flying to Shanghai – that will add a gruelling 3 hours to your journey. Direct flights to Shanghai run 5 times daily from Singapore Airlines, and they take just a little over 5 hours. So whether you like early morning journeys or unrushed afternoon flights, you'll easily be able to book a flight that suits your travelling preferences.
With comfortable seats, spacious legroom and top-class service, be rest assured your journey to Shanghai will be in good hands. In fact, it was so easy reclining our seats to a comfortable angle without disturbing the passengers behind us. We could stretch our legs out all the way and sleep snugly during our flight!
And from now till the 9th of May, you can make your way to Shanghai on Singapore Airlines with exclusive fares starting from $398 all-in if you travel between 1st July – 30th September!
*BONUS* Exclusive Singapore Airlines embroidery to be won!
Source: @teeteeheehee
You can also take part in the #SingaporeAirMoments contest and stand to win a set of exclusive Singapore Airlines embroidery just by participating in a series of quizzes that'll put your knowledge of Beijing, Shanghai and Guangzhou to the test.
---
This post was brought to you by Singapore Airlines.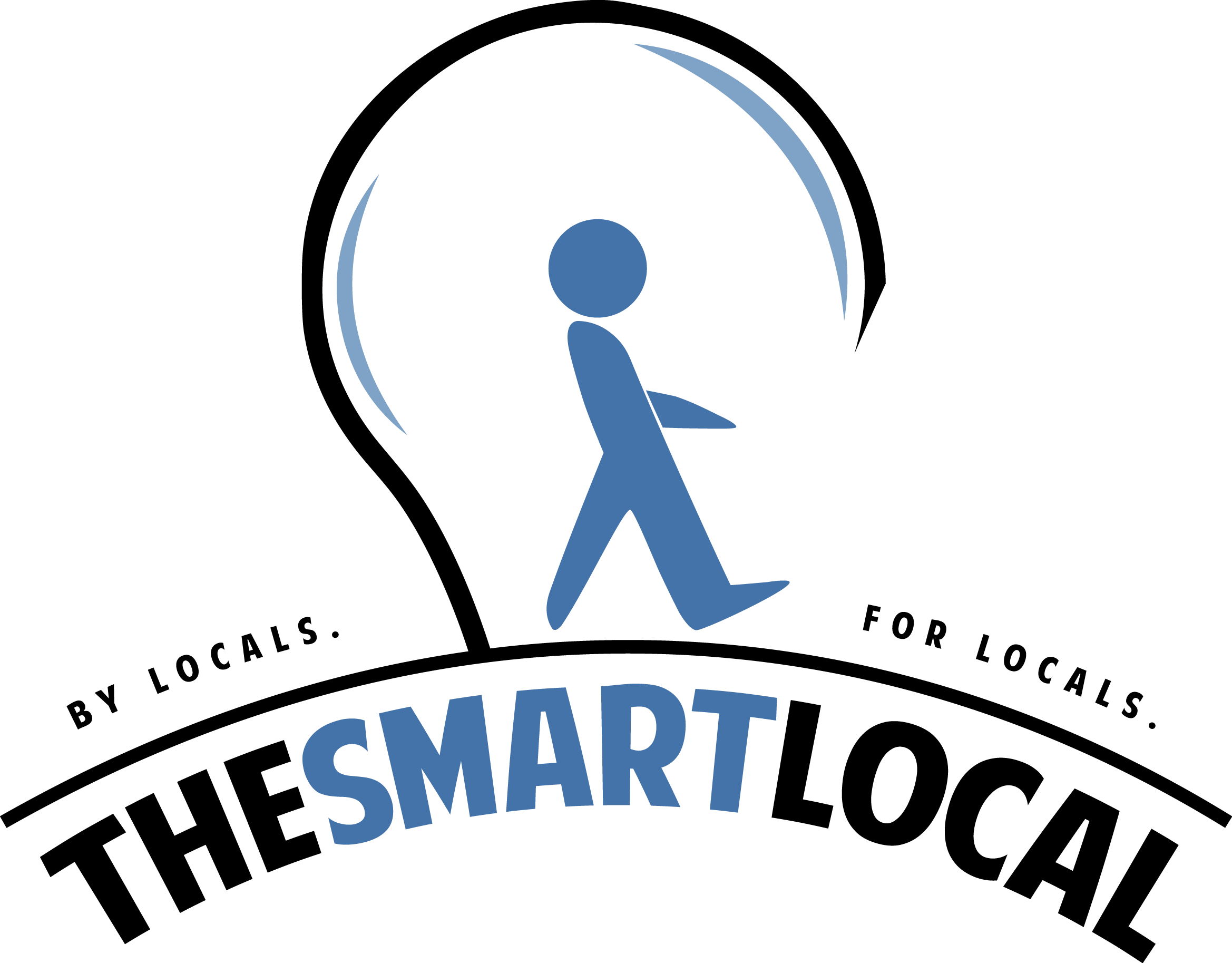 Drop us your email so you won't miss the latest news.