New night markets in Bangkok
You might not have gotten a proper night market fix at Artbox Singapore because of the crowds, and Artbox Bangkok has since ceased its operations til next year. But no matter – instead of trawling the same ol' stalls at Chatuchak and suffering from Artbox withdrawal, feed your love for cheap food and shopping in BKK with even more NEW night markets you haven't discovered:
1. BOX SPACE Ratchayothin
Adapted from source: @artistee
Borrowing Artbox's concept – BOX SPACE Ratchayothin is a cluster of 20 shipping containers and food trucks. Supporting young Thai entrepreneurs, this newfangled space stocks up on handmade accessories, handicraft and apparel at pocket-friendly prices.
Don't worry about having sore feet – BOX SPACE offers plenty of tables and chairs for you to sit at and quell your appetite.
Keep your eyes peeled for the spongy moist Ratchayothin Egg Hot Pot! Source
Cute cotton candy! Source
Address: 20/126 Ratchadaphisek Road, Chatuchak, Bangkok 10900, Thailand
Opening Hours:10-12AM
Website
2. Siam Gypsy Junction Night Market
Source: @tpiasupun
Sitting alongside State Railway of Thailand's main track out of Bangkok, Siam Gypsy Junction exudes a kind of rawness that is evaporating from mainstream Bangkok night markets – with rustic treasures like antique cars, Harley Davidson collectibles, vintage clothing, and taverns with live band performances.
Source: @kongteddyska
Lounge with cheap alcoholic beverages above Bus Bangkok – a bar housed in an old yellow school bus – and get an aerial view of the night market landscape.
Source: @rhodesy100
You can also join the crowd of city dwellers and get a quick haircut to look like a sir. Source: @lookermag
Note:  Most of the vintage op-shops open from Friday onwards
Address:95/20 Bangkok-Nontaburi Rd., Wong Sawang, Bangkok, 10800 Thailand
Opening Hours: Wed-Sun: 6PM-1AM
3. The Knack Market
The Knack Market is the epitome of chill, where you can look forward to combing the 110 stalls offering fashion, handicraft, snacks and fresh organic produce. There are even yoga sessions on the lawn, so don't be shy – join in the fun and stretch those stiff muscles!
Chill out with live performances at the garden too Source
Nearby is The Library @ The Jam Factory, where you can pore over an extensive selection of books and magazines at while savouring their signature Library Waffles. English books are available too!
Address:41/1-5 The Jam Factory, Charoennakorn Rd., Khlong San
Opening Hours: last weekend of every month, 4-9PM
Website
4. Rot Boran Market (Classic Car Market)
For car fanatics, Rot Boran Market is what dreams are made of, full of vintage Volkswagen lined up in a row. You might not be able to drive them home, but you can always get your hands on other old-school bric-a-bracs – from vinyl records by legends like Jimi Hendrix, turntables, and dolls – to cure your vintage obsession. You can even sell your old vinyls here for some quick cash.
Tip: eat before you visit the market as there are few hawkers around.
Address: 12/6 Thanon Prasert-Manukitch, Khwaeng Lat Phrao, Khet Lat Phrao, Krung Thep Maha Nakhon 10230, Thailand
Opening Hours: Tues-Sun: 5PM-12AM
5. Talad Rod Fai 3 Kaset Nawamin Train Night Market
Source: @aroimakmak
The latest edition of the train market sisters, Talad Rod Fai 3 Kaset Nawamin Train Night Market may be smaller than the original Rod Fai, but its inaccessible location repels crowds, making this an exclusive shopping haven – with prices said to be even cheaper than at Chatuchak!
Source: @godun9gurbshop
With VW van-stalls at the foreground pumping both Thai and English tunes, join in the revelry as you chat with the chirpy stall owners and bag cheap buys. The spread here is similar to its more crowded counterparts '- street food, secondhand apparel, antiques and sometimes even shoddy gimcracks.
Source: @chaotutu
Read about our adventures at her sister train market, Rod Fai Ratchada here.
Address:Kaset-Nawamin Rd, Nawamin, Khet Bueng Kum, Krung Thep Maha Nakhon 10230, Thailand
Opening Hours: Thurs-Sat: 5PM – 1AM, Sun: 5PM-12AM
6. Talad Liab Duan – Night Market by the Highway
Shop rentals here are as low as 100 Baht ($4.06!!!), so you can expect to find loads of dirt cheap goodies Source
Everything about Talad Liab Duan is down-to-earth – so don't expect pretentious gimmicky lattes or hard to swallow price tags. A lot of the stalls literally operate out of suitcases, but a visit here will make for a charming escapade away from the city's bustle. 
Duck noodles with a generous serving of ingredients. Source: @keenakitty
Sate your rumbling tummy with a delish spread of international dishes. We're not just talking 150 baht Mookata – there's also equally affordable dim sum and Western grilled meats to satisfy your cravings!
And with beer cheaper here than at the outskirts of Bangkok's main city, lepak under the stars and drink to your heart's content.
Address: Prasert-Manukitch Road, Bangkok, Thailand
Opening Hours: Thurs-Sun: 6PM-1AM
7. Ramkhamhaeng University Night Market
No need to hunt high and low for Halal food at Ramkhamhaeng University Night Market, 'cause it has at least 100 Halal food stalls, mostly selling Southern Thai food – so grab your Muslim friends and have a feast!
Southern Thai food can be merciless on your tastebuds, packed with fiery shots of chilli. So be sure to check on the spiciness levels with the sellers before braving sips of their signature gaeng som pla (sour fish curry) or gaeng sataw (curry with stink beans). Another die die must-try dish is their exclusive soup nua (beef soup).
Address: 2345/1 Ramkhamhaeng Rd, Khwaeng Hua Mak, Khet Bang Kapi, Krung Thep Maha Nakhon 10240, Thailand
Opening Hours: 3.30-10.30PM
8. Talad Neon
Source: @aomsaros
By the folks behind the highly successful Platinum Fashion Mall, Talad Neon offers an additional dimension beyond just trendy clothes – expect kitschy homeware and even amusement park rides too!
And other than the usual BKK night market fare like the "blood" packet drinks or jello "blood" shots, you can also look forward to marinated pork ribs, grilled cheesy prawns and even artisan chocolates with cute designs!
You don't have to travel to Japan for cutesy sweets Source: @mkqua
After those hours of shopping, reward your weary feet with foot reflexology at a 2-storey massage shop as you unwind with panoramic views of the fairy lights below.
Address: 1087 Khwaeng Makkasan, Khet Ratchathewi, Krung Thep Maha Nakhon 10400, Thailand
Opening Hours: Wed-Sun: 4PM-12AM
Website
9. Huai Khwang Night Market
Not your ordinary touristy night market, Huai Khwang Night Market boasts an assortment of hawker stalls, fruit and veg, and animal innards out in the open. This won't be the place for a souvenir haul, but you'll gain a refreshing insight into Thai culture and be constantly tempted with mouthwatering cuisine at all-night restaurants.
Animal innards, anyone? Source
Look past its raw chaotic nature, and this place is a food paradise with some of BKK's best eats – like fresh somtam (papaya salad) and seafood.
Don't be too surprised to catch occasional stares from the locals. Huai Khwang is not commonly visited by tourists, so you might be one of the very few foreigners there.
Tip: have Google Translate on hand for an easier time conversing with the locals here.
Address: Prachasongkroh Road, Huai Khwang Intersection, Bangkok 10310, Thailand
Opening Hours: 7PM-6AM
10. Major Ratchayothin Night Market
Feeding your shopping addiction at Major Ratchayothin Night Market can lead to dire consequences, i.e., repeat trips to shop for shoes going as low was 200 Baht ($8.12). Abundant with constantly updated Korean- and Japanese-style fashion pieces, accessories and cosmetics, you'll easily be able to find items here to channel your favourite hallyu star or J-idol.
Source: @neversaycutz
If you boyfriend gets bored while you shop, drop him off at Never Say Cutz, a famous barbershop along the row of stalls for some pampering. Reserve a slot before making your way down to avoid the queue!
Address: 1839 Phahonyothin Rd, Khwaeng Lat Yao, Khet Chatuchak, Krung Thep Maha Nakhon 10900, Thailand
Opening Hours: 4-11PM
*BONUS* Shinsen Fish Market
Shinsen Fish Market is Thailand's answer to Tokyo's Tsukiji Fish Market – albeit a much cheaper version of it.
Learn how to make Japanese treats like sushi cakes, omu rice, and mochi here! Source
As Bangkok's first and only market selling live fish, her pocket-friendly price-tag doesn't compromise on the entire experience: feast on fresh seafood from all around the world, admire scaly creatures in live aquariums or pick up a few culinary tricks at their Cooking School.
Source: @nick.choong
Take your pick from the many tanks of prawns, clams and even lobsters to find your most desired feast. Instruct the chefs with your desired cooking method before these slimy creatures evolve into a mouth-watering Japanese platter – sashimi, shabu shabu, sukiyaki, steamed or grilled dishes.
Source: @kembaren.eddy
Even its supermarket is on par with those in Japan. Lining the shelves are fruits, vegetables and even choya flown from the land of the rising sun.
Address: 163/6 Soi Sukhumvit 39 Klongton-Nua Wattana, Bangkok, Thailand 10110
Opening Hours: 11AM-11PM
Website
Bangkok trippin' like a local
Embrace the charming city of Bangkok like a local, with budget shopping, Thai delicacies, and bustling activity at their night markets – a quintessential part of their diverse culture.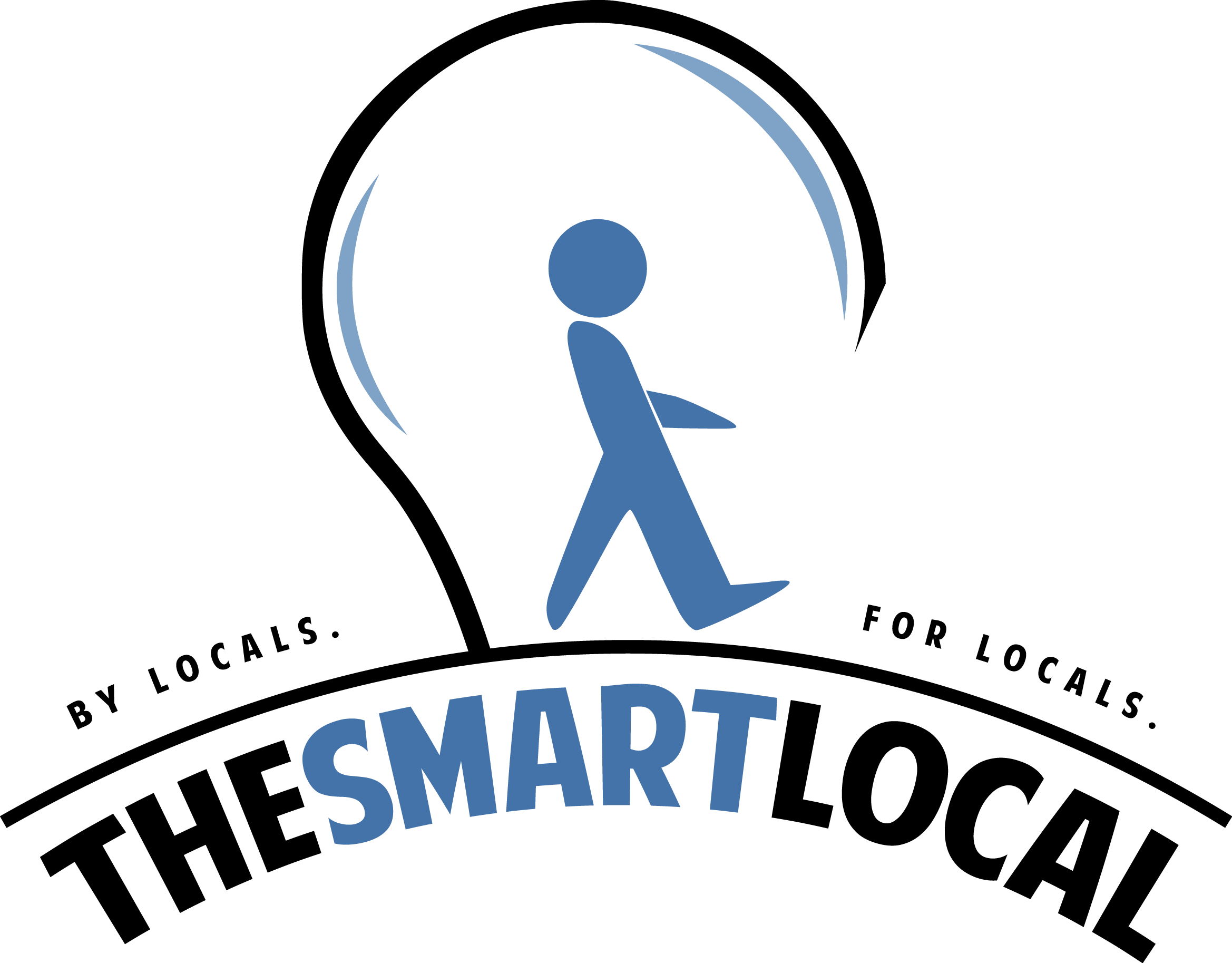 Drop us your email so you won't miss the latest news.