Things to do in Dubai
When I heard I was going to Dubai, I was thrilled at first, but then drew a complete blank when it came to what to expect.
There was that sailboat-shaped building, an uber tall building named after Wiz Khalifa (I kid), and erm..crazy rich people?
But contrary to public perception – aka my 5 closest friends – of Dubai being only for millionaires, we were amazingly able to conquer a whole slew of sights without our wallets protesting by using Klook, a travel activities platform which allows you to discover and book attractions plus that all-important WiFi at discounted rates.
With tickets pre-booked online from Klook, you can whizz by the snaking queues of tourists buying tickets at the attraction itself, too. My crew and I did just that, and we're proud to say that we visited tons of iconic landmarks + off-the-beaten-track offerings with the time saved.
So, if you've yet to explore Dubai beyond the transit lounge, this is your "in". After all, the city holds records for everything under the sun, and these 12 confirm must-go things to do might break the record for being the Best. Adventure. Ever. in your life.
Read till the end to find out how you can maximise savings on this itinerary by using Klook.
1. Find hidden gems in artsy district Al Serkal Avenue
Seems like after you've travelled a bit, you'd realise every country's got its own "hipster zone", usually characterised by cafes. In Dubai, that's Al Serkal Avenue, a hip cluster hidden among industrial warehouses.
Nadi Al Quoz
But hey, I can get behind this worldwide movement if it comes in the form of Nadi Al Quoz, an airy cafe with:
1) A BED. So you can do "breakfast in bed".
2) A swing. Make that plural.
3) An interior that looks like a Muji x Kinfolk collab. I can imagine doing yoga (they do, actually) or whiling away hours discussing projects in this zen space with a smoothie in hand. With naps on the beds every 15 minutes. Ah, the life.
A4 Space
Turns out that cafe hopping is a thing with the cool kids of Dubai. So, we also popped by A4 Space, a loft-style coworking cafe that charmed us with brew, a mini-library and an in-house movie theatre to watch indie films.
Nostalgic Classic Cars
Another gem that was revealed to us – quite literally, we accidentally opened its back door on the streets – was Nostalgic Classic Cars.
This was a showroom of the most gorgeous retro cars we've ever seen, glistening in bold colours and looking straight from movies like Herbie, James Bond and even ol' 70s B&W films.
Ford Model Ts made since 1908. Fun fact: Ford Motors was among the first to start the 5-day 8-hour workweek, so you can thank them for your current 9-5. Or not.
Besides the Ferraris and Lamborghinis which we spotted frequently on Dubai roads, what caught our attention were cars like the Ford model T – the first ever automobile made on an assembly line – presidential-looking Mercedes Benz sedans, and this cute yellow hatchback.
*Cues Mr Bean music*
Mirzam Chocolate Makers
When we stepped into the doors of Mirzam Chocolate Makers, all I could hear was the theme song of Charlie and the Chocolate Factory (Willy Wonka! Willy Wonka!). And all I could smell was the rich aroma of chocolate wafting through the corridors.
It's no wonder – le cocoa was made in a kitchen behind glass doors, where chocolatiers were hard at work roasting, grinding and decorating.
We could also grab a bar or two for ourselves. Rows of beautifully packaged chocolate were laid before us and it took all of my willpower to only get two bars – 36% White Chocolate Mango (43 AED) and 62% Dark Chocolate with Orange & Cinnamon (38 AED). But hey, those on a budget, there are always free samples to feast on try.
Tip: Love it or hate it, try the 100% Dark Chocolate bar. You might be rewarded with your friend giving you a camera-worthy reaction.
These finds were but the tip of the iceberg in Alserkal Avenue. We also stumbled upon The Good Life, a sneaker space that screamed hypebeast with its neon kicks and minimalist interiors. Another fave was The Flip Side, an indie record store with vinyl on display and nonchalantly cool graffiti.
Al Serkal Avenue
Address: Street 8, Al Quoz 1, Dubai, UAE
Find out more about this district and get a map here.
2. Get epic under-the-sea shots at Dubai Aquarium
Remember the giant fish tank at Wisma Atria's basement? It has nothing on Dubai Aquarium and Underwater Zoo, which throws competition out of the water by being one of the biggest aquariums in the world at a gargantuan 10-million litres.
That much water means a larger playground for aquatic creatures. So we had a ball spotting everything from sharks, to Dory lookalikes, to creatures with four limbs and some tube thing…
Oh. Divers.
Yes, you can actually swim with the sharks here! But as a distinctly less adventurous breed of human, we were preoccupied instead with the underwater tunnel, a unique spot for mind-blowing photos.
Tip: Stand in the middle. Yell at everyone to get out of the way and do your hyperlapses here. The result will be magical.
We heard you can sit on a glass-bottom boat, too, to drift over the surface and observe Nemo & Co swimming below. Or head upstairs to Level 2 to the Underwater Zoo and Conservatory to check out lobsters, jellyfish and even the puppies of the sea – otters!
Fun fact: The aquarium is home to the largest collection of sand tiger sharks in the world, endangered species like leopard sharks and shovelnose rays, and even a 60-year-old King Crocodile rescued from Australia.
Tip: As part of the Explorer ticket, step down this yellow staircase to get a closer look at the hungry trevally fish. Have a go at feeding them – just be careful of the frenzy that might follow!
Dubai Aquarium & Underwater Zoo
Address: Ground & Level 2, The Dubai Mall, Dubai, UAE
Opening Hours: Sun-Wed: 10AM – 11PM | Thur-Sat: 10AM-12AM
Telephone: +971 4448 5200
Book tickets here.
3. Experience Ghostbusters or zombie attacks in VR at Hub Zero
We've a soft spot for Timezone and for racking up high scores on that classic basketball game – but welcome now to the arcade of the future:
Hub Zeroooo-o-o-o (say this with an echo).
This sprawling arcade looks straight out of Ghost in the Shell with its futuristic neon lights.
We cracked our heads over which game to play first – a Resident Evil zombie fight, a laser maze, a high-tech car simulator? Or work out a sweat at an OBS-like climbing zone?
In the end, what got us all revved up laid behind this door:
Known dramatically as The Void, this was a VR experience of epic proportions that revolved around the Ghostbusters series.
Here, we were armoured up with a VR headset, vest and a 'gun' to shoot down ghosts.
Of course, we couldn't get pics as the reality's in your goggles, but the experience was immediately arresting with alarmingly real visuals. At one point, we were on a platform on the side of a building with real wind in our faces, and angelic looking spirits apparating in the air for us to take down.
I remember shooting this huge Michelin man look-a-like thing with my gun, and screaming in terror when it fell over our squad. It was that believable.
But if Ghostbusters is not your speed, there are other VR things like a Virtual Arena which had zombies attacking us non-stop. It made me realise I'd probably curl up at home and resign myself to fate in a real zombie apocalypse.
Hub Zero
Address: City Walk, Dubai, UAE
Opening Hours: Sat-Wed: 2PM-10PM | Thur & Fri: 2PM-12AM
Telephone: +971 800 637227
Book tickets here.
4. Make animal BFFs at the world's largest indoor rainforest – The Green Planet
The Green Planet is upfront about what it is – namely, a microcosm of nature's ecosystem all in one futuristic capsule.
But this largest indoor rainforest in the world gave me the chills and not just because of the slightly cool temperatures. It was layered into sections that mimicked a rainforest canopy, and packed with wildlife that traversed from one to the other beautifully, like a parrot soaring into the air or a tamarin monkey swinging from branch to branch.
It was with wide-eyed awe that I made my way from an aquarium at the base all the way to the canopy with a Lion King-worthy tree at its centre.
Breaks into Lion King's Circle of Life: "Nants ingonyama bagithi baba…."
Along the way, I was greeted with a parrot that echoed "Hello", a python with soft buttery skin, and a hissing Madagascar cockroach. Ran far away from the last one.
The Green Planet
Address: City Walk, Dubai, UAE
Opening hours: Sun-Wed:10AM-7PM | Thu – Sat: 10AM-8PM
Note: The Green Planet is just across the road from Hub Zero, so make it a day out!
Book tickets here.
5. Surf at Laguna Water Park and explore L.A-style La Mer
In Dubai's blazing temperatures, a water park is a much-needed respite. And so, it was with great excitement that we made our way to Laguna Water Park, set in the laidback L.A.-style La Mer neighbourhood.
The La Mer area was an attraction in itself. Just look at these colourful houses that look like the ones at Aussie's Brighton beach! Image credit: Ladyandhersweetescapes
Image credit: Bayut
While we had great fun sliding down twisty slides and clambering around water playgrounds, what distinguished this for us Wild Wild Wet kids was the park's very own surf park.
The 180-degree surf machine was this huge – 4 people could surf at any one time.
Before this, I had only surfed on gentle waves in Bali before, but this was a whole new ball game.
The instructor said, "Hold tight to the sides of the board and lie on it with hips on the edge." Sounds simple enough.
But lo and behold, the surf pool had strong waves churning below and water splashing into my face – I could barely keep my eyes open. The instructor told me to tilt the board to swerve left and right, but hey, I was more preoccupied with surviving then doing any fancy tricks.
But after I emerged, the euphoria made it all worth it. Call me a surfer chick any day.
Laguna Waterpark
Address: La Mer, Dubai, UAE
Opening hours: Sun-Wed: 10AM-7PM | Thu – Sat: 10AM-8PM
Note: No tees allowed in the water here, so make sure you have your swimwear!
Book tickets here.
6. Meet camels and try dune bashing at the Desert Safari
We were looking forward to checking out Dubai's vast deserts from Day 1 – it was that iconic. But we couldn't possibly trek out to the desert without getting helplessly lost, so we opted for the hassle-free option of Klook's Evening Desert Safari tour – and with BBQ dinner to boot.
And we got a Fast and Furious episode in the Arabian Desert, by means of this SUV which skidded, spun and slid across the shifting sands at approx 584073469 km/h. This was dune bashing, and we had to hold on tight to our seats to not get flung out!
Fun fact: The SUV's tires were slightly deflated before, so that it'd get more traction on the sands.
We also made a pit stop just before sunset to sneak in some photos, 'cus #desertwanderer #chasingsunsets y'know.
Our modelling portfolios.
We even tried sand boarding!
But as night descended, the desert ramped up its allure. We hopped out of our vehicles into a traditional Bedouin campsite, with wood tables and mats on the sands, and tents aplenty. Here, we became BFFs with a falcon, rocked out henna tattoos and cheered on spirited dancers.
A traditional Tanoura dance
But the best part of it all was CAMELS. I could barely keep it together as I spotted these lovely creatures across the plains. We made a one-sided friendship with one named Rajah, and mounted him to casually stroll around the desert. Bucket list, checked.
Image credit: @jeromememe
Evening Desert Safari with BBQ Dinner
Book tickets here.
7. Try zorbing, skiing and tubing in -4°C at Ski Dubai
When I said we experienced highs and lows, I meant it. From 40 degrees weather outside, we were plunged into -4 degrees at Ski Dubai, a huge winter wonderland that'd beat Snow City hands down.
We were transported on chairlifts like that of Sentosa's luges to the ski slopes, and had a whole lot of fun tubing – aka these 8-shaped donut things in which we were the stuffing.
But the royal highlight beyond pretending to be Elsa and Anna was a concept familiar to our pet hamsters. Enter zorbing, a sport which involves humans being rolled down in a huge ball for fun.
Ski Dubai
Address: Sheikh Zayed Road, Dubai, UAE
Opening hours: Sun-Wed: 10AM-11PM | Thu: 10AM-12AM | Fri: 9AM-12AM | Sat: 9AM-11PM
Telephone: +971 800 368
Book tickets here.
8. Get on top of the world at Burj Khalifa
Tyra Banks got it right with ANTM's theme song, "You wanna be on top?" Sure we would, if only for the bragging rights at Burj Khalifa, the tallest structure in the Whole. Wide. World.
Wew.
This needle-like building stands at 163 storeys but the highest possible observation deck is at the 124th story, and already I could feel my legs trembling as I looked upon this view.
We spotted many of Dubai's landmarks. Like the Al Yaquob Tower – Dubai's answer to Big Ben – and even a giant picture frame in the distance.
Getting serious Nat Geo vibes. Image credit: @dubaiframe
The observatory deck itself also had an outdoor terrace, which has windows for you to gaze out for that musing-on-the-meaning-of-life 'gram shot.
Note: Prices vary for access to different observation deck levels – Level 148, 125 and 124.
And even if your camera doesn't have a zoom lens, let this advanced telescope at Level 124 do the work for you!
The Burj Khalifa
Address: 1 Sheikh Mohammed bin Rashid Blvd, Dubai, UAE
Note: Klook offers different packages for different deck levels and timings, as well as priority queues.
Book tickets to the observation deck here.
9. Conquer rides at the world's largest indoor theme park, IMG World Of Adventures
Dubai seems to do theme parks better than anyone else. Just look at the 4-in-1 Dubai Parks & Resorts. But aircon-addicted Singaporeans can also appreciate an indoors counterpart – the IMG World Of Adventures theme park, which happens to be the world's largest indoor one.
This playground has four zones: IMG Boulevard, Cartoon Network, Lost Valley – Dinosaur Adventure and Marvel Zone.
And having watched Thor on the Emirates flight here, we were subconsciously led to this BBQ spit, wait, I mean ride…
Behold Asgardians, the Thor Thunder Spin is even more treacherous than Loki.
About a million spins later, we hopped off the ride feeling triumphant – nothing could faze us after this right?
So wrong. Enter the Velociraptor. Named after the fierce, fast dino, this roller coaster is Dubai's fastest and reaches 62 mph in just 2.5 seconds. It's also full of surprises – like at least 8 loops and corkscrews which tossed my stomach like Caesar salad.
Spoiler: This coaster shot out into the outdoors! Adapted from: David Ellis
And if you have limited time at this sprawling park, these are our other recommendations:
Predator – Also in the Lost Valley zone. Nothing to do with the Aliens series. Features a 90-degree drop, so not for the faint-hearted.
The Powerpuff Girls – Mojo Robot Rampage – You'd think it's sugar, spice and everything nice with this seemingly tame spin ride. *evil Mojo Jojo laugh*
Finn & Jake's Everything Burrito – Adventure Time themed-cafe. Cute tree exterior.
IMG Worlds of Adventure
Address: E311, Sheikh Mohammed Bin Zayed Road, Dubai, UAE
Opening Hours:   Thur-Sat: 11AM-10PM | Sun-Wed 11AM-9PM
Book tickets here. Note: The tickets are open-dated, you can go on any day!
10. Get to know the old Dubai at Al-Fahidi historical neighbourhood
Even as futuristic skyscrapers dot the landscape, there's another side to Dubai at the Old Quarters. Welcome to Al- Fahidi historical neighbourhood, a preserved glimpse of how life was like in the city from the mid-19th century to the 70s.
The buildings here are made from traditional materials such as teak, stone and sand, and adopt the earthy colour palette we've been seeing throughout the trip.
Fact: Many buildings in Dubai are sand-coloured to minimise the work needed to clean up after sandstorms.
We highly recommend practicing the adage "Not all who wander are lost", because you'd easily stumble upon one of the cool cafes, museums and galleries within this labyrinth.
For instance, we were rewarded with findings of a shop that sold CAMEL MILK ICE CREAM and even a coffee museum where there are tastings of freshly brewed coffee.
Enter this door to endure the coffee museum. Image credit: @coffeemuseum
You might even come across a pushcart packed full of aromatic spices in the open!
11. Visit Shake Shack or a cereal cafe at the Mall Of The Emirates
Sure, we've heard that famous American fast food chain Shake Shack is coming to Singapore in 2019. But if the wait for its burgers and shakes seems all too long, get your fill at the branch at the Mall Of The Emirates, which is the first ever international Shake Shack location.
We ordered the ShackBurger, accompanied by fries and malted milkshakes.
Image credit: @fooducational
And to top it off, we spotted another trendy food haven – the Cereal Killer cafe. A London cult fave, this one in Dubai Mall serves bowls of creatively mixed cereal with quirky names like Unicorn Poop and Hippos & The Lion King.
Image adapted from: @mamasinwonderland
Unicorn Poop (AED28) – party rings, marshmallows and all. Image adapted from: @wheremyfootat
Besides the cool food options, Dubai Mall itself channels serious MBS vibes with luxury stores at every corner. And as we turned around one, we spotted the iconic Apple sign…
And found IG-worthy spots in the minimalist, airy store.
Tip: For a super artistic shot, walk right to the window where the light shines through – you'll look as if you're standing over the edge.
Pro Tip: Head out to the outdoor storefront which has stellar views of Burj Khalifa and Dubai Fountain!
Mall of the Emirates
Address: E11, Sheikh Zayed Road, Dubai, UAE
Opening Hours:   Thur-Sat: 10AM-12AM | Sun-Wed 10AM-10PM
12. Live the high life aboard a luxury Xclusive Cruise
It was glorious, glorious when a red carpet was rolled out for us – but it wasn't for a movie premiere. Rather, it was en route to a luxury cruise – the Xclusive Cruise experience which brought us around the Dubai Marina.
There's even a live station for pasta!
We feasted not only on a buffet spread, but also our eyes upon the many sights along the river, such as the Dubai Marina, Jumeirah Beach and the Ain Ferris wheel – the world's largest.
One of the beautiful mosques spotted along the cruise.
Dubai Marina Luxury Cruise
Book tickets here.
Visit Dubai's top attractions at discounted rates with Klook
To be honest, by the end of the trip we were convinced that Dubai was the furthest thing from having "nothing to do". The number of interesting, millennial-worthy sites to conquer were insane, and we were amazed that many on our wishlist could already be found on Klook.
And of course, as budget-conscious Singaporeans, the discounts via Klook really sealed the deal. For instance, our faves:
Plus, the bookings we made were instantly confirmed, which can be viewed on the site and app – that means you don't have to fret about securing your tickets as the travel date draws near.
Personally, as someone who loses things regularly, I was also grateful that some admissions didn't require physical tickets. Just take out your phone, scan, and give a smug look to the crowds behind.
Crazy Rich Asians bonus tip: You can even try out "high-SES" activities like rides on a helicopter, luxury cruise, limousine and hot air balloon by booking em' on Klook too. Confession: we tried making our own mini-MV in the limo.
And, last but not least – WiFi.
You can collect your device at the airport, and it can connect up to 10 devices at once!
How else would you post your IG stories/ text the family back home/ Google the nearest food place? And so, we received with gratitude from Klook the gift of a pocket WiFi device, a 4G SIM card with up to 3GB data, and a cable + pouch to keep everything neat and tidy.
Bonus for TSL readers: If you're keen on checking out these compulsory things to do in Dubai, be smart about it and use "SGDUBAI20" on Klook to get an extra $20 off with every $200 spend!
Now, with extra cash in hand and IG stories made possible – it's onward to adventure!
---
This post was brought to you by Klook. Photography by Neo Kee Wei.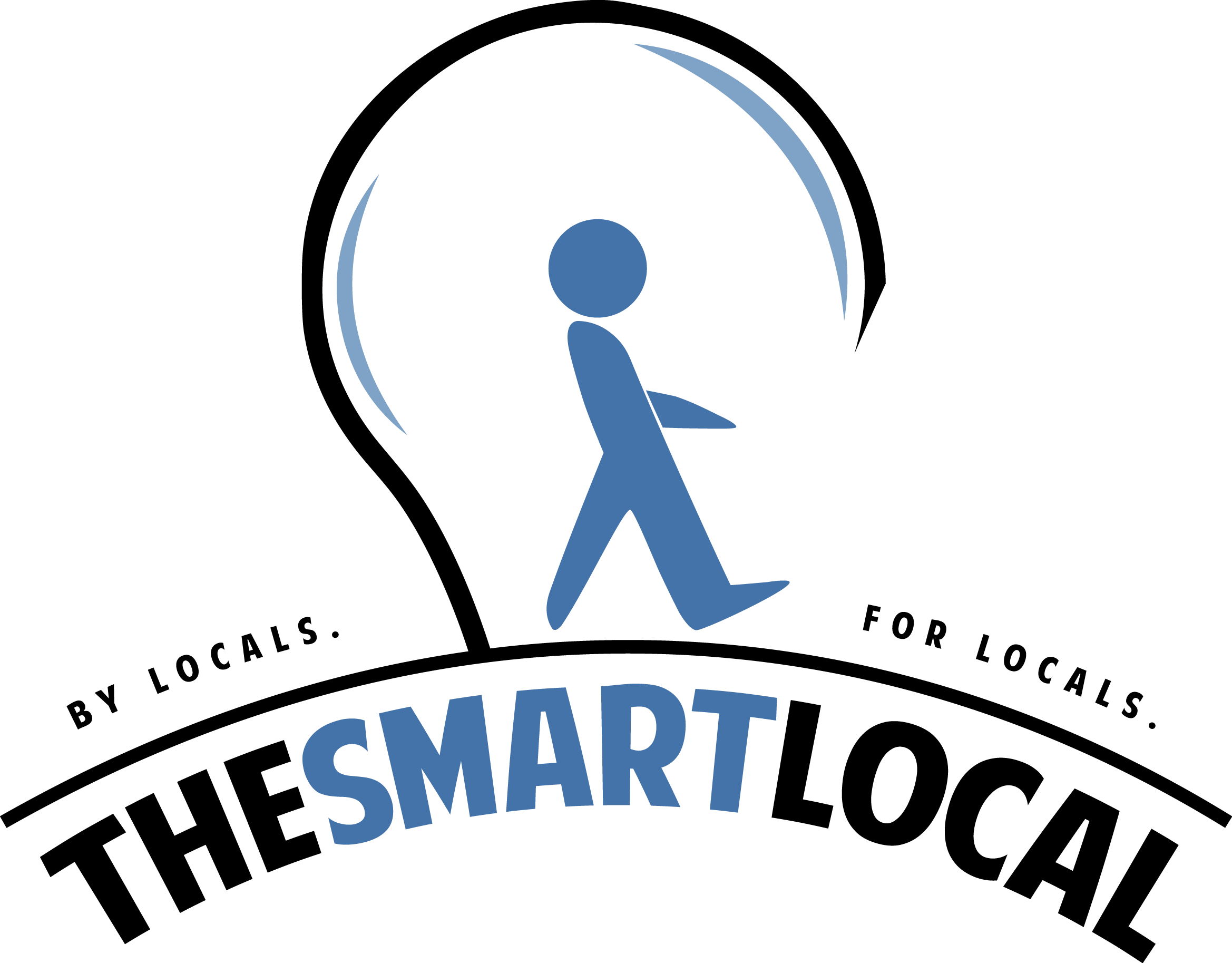 Drop us your email so you won't miss the latest news.