Top Philippines islands to explore
Image adapted from: @mitchelloates, Travel Stories Told, Skyscanner, and Alena Ozerova
Mention the Philippines and you would most likely think Boracay. Beaches. Sun. Sand. Sea. Of course, as the Philippines is an archipelago, it's only natural that its many islands boast an impressive array of beaches.
But there is more to the Philippines than its gorgeous beaches. As the 10 islands in Philippines below show, there is so much more you can do than frolicking in the sand and waves – from breathtaking waterfalls to subterranean caverns, there is no end to the adventures you can have.
Note: We've included recommendations for flights + accommodation to kick off your itinerary! Direct flights start as low as SGD64 with Cebu Pacific, so you won't bust budgets either. 
1. Cebu
As one of the Philippines' more developed islands, Cebu is a place you don't want to miss.
Besides being known for its white-sand beaches, it also boasts some of the best natural attractions the Philippines have to offer, such as Kawasan Falls.
These waterfalls are famous for their turquoise-blue waters. Image credit: @away4mhome.

Image credit: @hopia4775
Or if you're in the mood for hiking, Osmeña Peak is a mountain range to keep within your sights. This hike is suitable for both beginners and experienced hikers alike, with the summit offering fantastic views of the jagged peaks.
Flights + Accommodation
Image credit: @thehenryhotel
Image credit: @thehenryhotel
Flights to Cebu begin from $122, and you can stay in the heart of Cebu at The Henry Hotel Cebu, a charming boutique hotel with 38 unique themed rooms, like a Marilyn Monroe or a Parisian-inspired one. Some even have pedestal bathtubs! All guests can lounge around an outdoor pool too.
Getting here is easy – a mere 30-min drive away from Mactan-Cebu International Airport – and it's affordable from $74 per night too.
2. Palawan
Not to be confused with our very own Palawan Beach in Sentosa, Palawan clinches the title of "Most Beautiful Island in the World", and for good reason: its landscape is lush with wildlife, jungle mountains, and beautiful beaches.
Image credit: Alena Ozerova
Standing out amongst these is El Nido, a cluster of 45 small islands that boast some of the best beaches and diving sites that the Philippines have to offer.
Simizu Island's limestone crags are a sight to behold.
Image credit: @mitchelloates
Simizu Island particularly stands out for its remarkable limestone mountains, which rise up out of the sea to form curtains of black rock coated with greenery.
Image credit: @san.enn
Or if diving is your thing, Dilumacad Island is an island not to be missed, with its famous dive site known as the Dilumacad Underwater Tunnel. Divers can weave through tunnels layered with colourful coral formations, which are teeming with an abundance of marine life.
Flights + Accommodation
Flights to Puerto Princesa International Airport in Palawan begin from $131, via Manila.
Image credit: @wowshyra
Once you're here, consider staying at The Birdhouse El Nido, a boutique glamping site with "nests" that are gorgeously bohemian and perched minutes away from Maremegmeg's beach.
3. Bohol
If you've been to your fill of Philippines beaches, swing by Bohol, which offers you a jungle-themed vacation. Begin from a trip to the Chocolate Hills, so named for their semblance to puffy, rising buns that Pappa Roti rolls out.
Image credit: Puripat Lertpunyaroj
Bohol is also home to an animal that is indigenous to the island: the tarsier. Considered the smallest primate, these lil' critters are endangered, and thankfully, the Tarsier Conservatory is doing all it can to save them from extinction.
Make a visit to catch the cute critters in action. 
Image credit: @itsjerkyyy
Image credit: @mcflorae
As an alternative, if you're looking for something that'll spike up your adrenaline, make a stop at Danao Adventure Park, where you can explore a cave, zip-line, kayak, or even plunge off a cliff.
Flights + Accommodation
Flights to Bohol begin from $138, and you'll alight at Tagbilaran Airport (soon to be replaced by Panglao Island International Airport this year).
Image credit: Expedia
Accommodation here begins from $46, with The MetroCentre Hotel and Conventions Center standing out for its luxurious furnishings and comprehensive range of facilities that include a spa, a sauna, and a fitness centre.
4. Panglao
If you're in Bohol for your vacation, be sure to include Panglao Island in your itinerary, which is located just 18.1 km away from Tagbilaran City – you can hire a taxi to make the journey. A key attraction to visit is Hinagdanan Cave, a naturally lighted cavern with a deep lagoon and stunning stalactite and stalagmite formations.
Image credit: @travellinpinay
The nearest airport to Panglao is the same as Bohol: Tagbilaran Airport. We would thus recommend taking up accommodation in Bohol and making a day trip to Panglao.
5. Dumaguete
With its beautiful beaches, Dumaguete is ideal for a tranquil vacation. But that's not all Dumaguete has to offer, as Apo Island reveals. Also known as Turtle Island, it is renowned for snorkelling and swimming with turtles that call the waters around the island home.
Image credit: Slovenians Travel
As the turtles are used to the presence of humans in the water, they won't flee even when you approach them. If you aren't too keen on snorkelling, you can simply hang out at the beaches.
Image credit: @earlysunbird
And if you want to explore a little beyond the island, take a 2-hour ferry ride to Siquijor, which boasts the stunning Cambugahay Falls. You can even try cliff jumping at Salagdoong Beach.
Flights + Accommodation
Flights to Dumaguete begin from $225, and you will get off at Dumaguete Airport.
Image credit: The Flying Fish Hostel
Image credit: The Flying Fish Hostel
Consider checking in to the Flying Fish Hostel, which starts from a supremely affordable $36, which impresses with its chic industrial look and spacious rooms.
6. Luzon
For those who don't know, Luzon is the island that the Philippines' capital, Manila, sits on.
While you can tour the cityscape of Manila, Luzon's attractions don't begin and end with this city. Located a bus ride away is fantastic hiking routes, with Pico de Loro-Mt. Palay standing out among these.
The biggest attraction of this route: a monolithic rock flanked by hills coated in foliage.
Image credit: @bogasy
Also on Luzon Island is Clark, another of Phillippines' most popular cities. Located just a 4-hour drive away from the city is Potipot Island, a small yet charming place where you can kick back and chill out under the sun on its beautiful beaches.
Image credit: Travel Stories Told
Flights + Accommodation
Flights to Manila begin from $122, and you'll land in Manila Ninoy Aquino International Airport. Head for a stay at hip Z Hostel which starts from $53 a night, and raise a toast to your adventure at an amazing rooftop deck and bar.
As for Clark, you can easily fly there too from $142!
7. Bucas Grande
Located in the eastern reaches of Surigao del Norte is Bucas Grande, where you can do something truly unorthodox: swim with jellyfishes in the crystal clear waters of Sohoton Cove. You won't have to worry about being stung by the jellyfishes here, as their stingers lack the barbs that latch onto the skin.
Image credit: Adventure in You
Flights begin from $210, and you'll drop off at Surigao Airport. To get to Bucas Grande from Surigao City, you'll have to go to the port and hitch a motorised boat to Socorro. From Socorro, hire another boat to Bucas Grande.
8. Iloilo
The name Iloilo may sound familiar to you – after all, the acclaimed film by Anthony Chen shares the same name. But Iloilo is an actual island in the Philippines, and it is a place of beauty in its own right.
Image credit: Skyscanner
Take Islas de Gigantes as an example, which offers you a plethora of white sandy beaches on 8 of its 13 islands. And as the spits that form these islands are pretty small, you can see their curvatures, which make for great photography opportunities.
Flights + Accommodation
Flights to Iloilo begin from $163, and you'll alight at Iloilo International Airport. For accommodation, you could choose to stay in Islas de Gigantes itself to make exploring its islands more convenient.
Image credit: Expedia
From $85/night, Solina Beach & Nature Resort is a place to consider, as it offers you the royal treatment with its luxuriously furnished rooms comparable to 5-star hotels, alongside private patios where you can recline and soak in the fantastic views of the nearby beach.
9. Guimaras
Just off to the southeast of Iloilo is Guimaras, which carries some of the most stunning beaches that the Philippines have to offer. A 40-min drive from Jordan Wharf will get you to Nagarao Island, where you'll be treated to beaches with white sand and clear waters.
Nagarao Island Resort
Image credit: @mgismagnesium
Beaches are not the only thing on Nagarao's menu, as it is also the place where Oro Verde Mango Plantation is found. This plantation is home to a huge arsenal of about 5,000 mango trees, and this is where you can savour some of the freshest, sweetest mangoes in the Philippines.
Image credit: @annegumiram
The plantation is itself picturesque, with the neatly-arranged trees forming symmetrical foliage covers that are ideal for #wanderlust photography shots.
As the nearest airport to Guimaras is the same as Iloilo (Iloilo International Airport), you can consider incorporating both islands into your itinerary.
10. Davao
Located on the southern tip of Davao is Balut Island, a relatively underrated volcanic island that is waiting to be explored.
Image credit @iamjoshmilton
For starters, take a dip in Sabung Hot Spring, which offers you gorgeous views of the surrounding ocean as you bask in the comforting warmth of the waters.
Image credit: Davao City
Flights to Davao begin from $212, and you'll disembark at Davao International Airport. 
Explore the beauty of the Philippines islands with Cebu Pacific
The Philippines most certainly never fails to charm us with the allure of their many islands. And of course, this list of islands is non-exhaustive, with many more awaiting you.
Image credit: Cebu Pacific
Even before you plan on which islands to fly to, you'll have to consider a reliable airline carrier to bring you there. Here's where Cebu Pacific enters the picture, for it flies direct from Singapore to popular cities such as Manila, Cebu, Davao, Iloilo, and Clark, among other international destinations.
With the "Multi-City" option, choose up to 2 different cities to fly to in one booking.
Image credit: Cebu Pacific
Flying to Cebu but also want to travel to Bohol and Iloilo in the same sitting? Cebu Pacific has got you covered as the airline with the best inter-island connectivity in the Philippines, with flights to bring you from one island to another daily – at least 6-7 are scheduled to fly you to your destination within the same time slot!
Image credit: Cebu Pacific
On top of that, Cebu Pacific keeps its fares low all year round, starting from $109. Despite its low fare rates, Cebu Pacific is committed to providing excellent customer service, with your friendly flight attendants keeping you entertained through Fun Games that reward all participants.
Chicken Sisig and Grilled Chicken Burger with Herb
Image credit: Cebu Pacific
Pre-ordered meal options are also available onboard Cebu Pacific, and these encompass a huge selection of delectables that range from authentic Filipino cuisine like Chicken Sisig to a good ol' Grilled Chicken Burger with Herb. 
With how easy it is to embark on an adventure to the Philippines, it's time to put together an itinerary and plan a vacation to unwind from the stresses of your busy work life.
---
This post was brought to you by Cebu Pacific.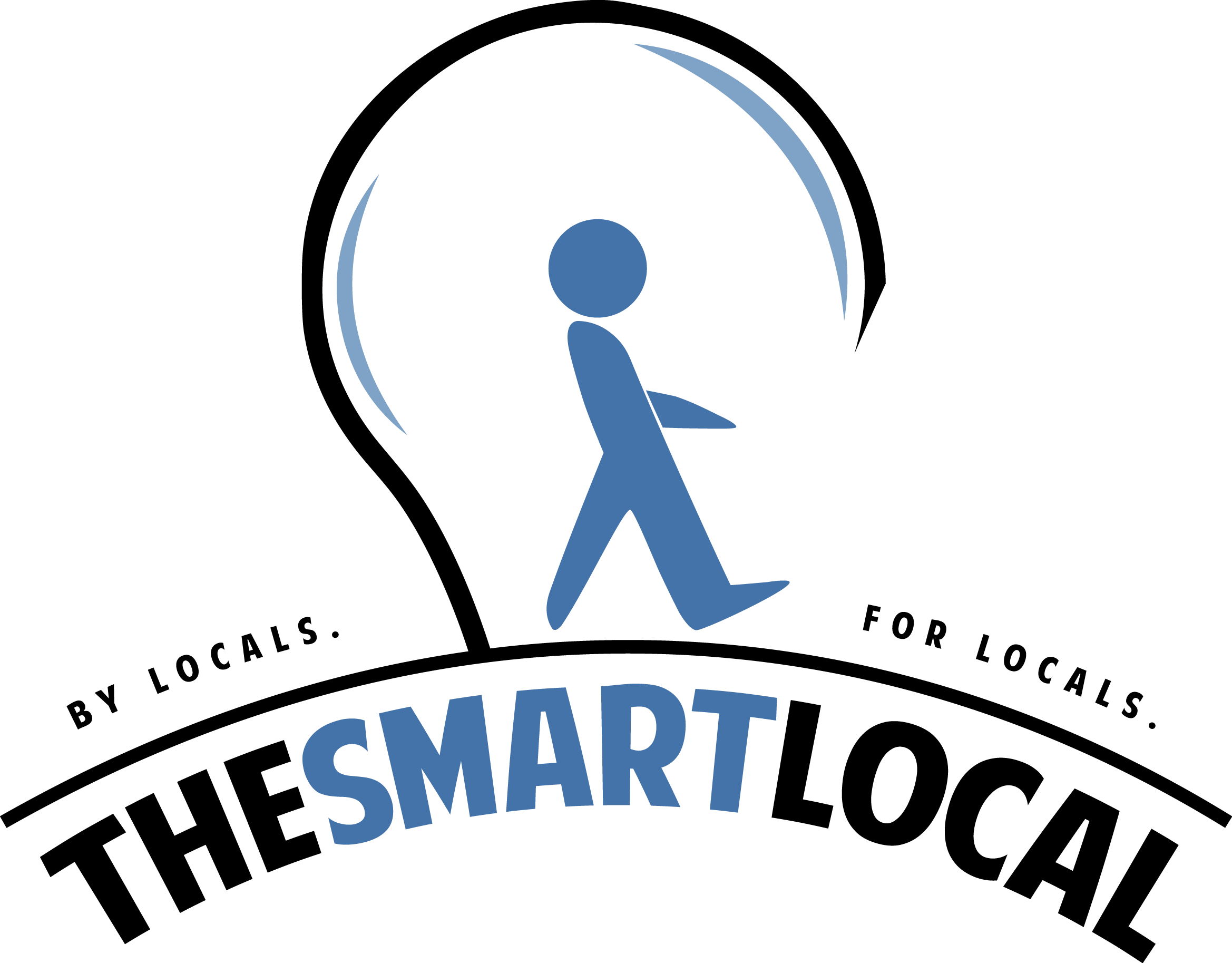 Drop us your email so you won't miss the latest news.