Dotonbori food guide
Some say there's no better way to get properly acquainted with a country than through its food, and I couldn't agree more. Since you have to eat anyway, you might as well go straight for the local delicacies, especially the ones that can't easily be found back home.
For foodies travelling to Osaka – especially first-timers – Dotonbori is a must-visit for its colourful gastronomic scene, with a good mix of both street stalls and proper sit-down restaurants. Here are some yummilicious items we enjoyed during our food hunt there, from famous takoyaki to the second-best melonpan in the world:
1. Gyoza hotdog at Osaka Ohsho
If you can't decide between dumplings and yakisoba, here's an idea: have them both at once, all shoved into a long hotdog bun. That's what Osaka Ohsho's gyoza hotdog (JPY 1000) is – sinful carby nosh of Epic Meal Time proportions. It comes in 4 variants, including Wasabi & Cheese, and each one is stuffed with a row of 6 juicy gyoza.
The Half version, which was already filling enough for this small eater
If that's too much for you to stomach, there's the Half version (JPY600) with 3 dumplings instead. Conversely, if you're one with a gargantuan appetite – or a couple of game foodie friends in tow – go for the King (JPY 2000) with a whopping 9 gyoza. Subway's Footlongs ain't got nothing on this.
While there are multiple Osaka Ohsho outlets, the one at Dotonbori is the only one with the gyoza hotdog. Look out for the building with a giant plate of gyoza on its facade, near Forever 21.
Address: Osaka-fu, Osaka-shi, Chuo-ku, Dotonbori 1-6-13
Opening hours: 11AM-2AM
Telephone: +81 6-6213-0400
2. Mozzarella hotdog from 5 Star Hotdog Sarang
Typical Singaporean mentality when it comes to food: if there's a queue, it must be good. So of course we had to subject ourselves to a 30-minute wait under the blazing sun for mozzarella cheese hotdogs (JPY 300) at hole-in-the-wall stall, 5 Star Hotdog Sarang. These fried delights actually have Korean origins – you'll find them at most street stalls in Seoul – yet almost all the people queuing were Japanese locals.
Everything is freshly prepared on the spot. First, a sausage is skewered and coated in a thick blanket of mozzarella, before being rolled in breadcrumbs and fried. It's then dusted with a 3-cheese powder of mozzarella, cheddar, and parmesan, and topped with sweet chilli sauce, ketchup, and mustard.
The first half of the skewer will be nothing but gooey, cheesy goodness, and right before it gets too overwhelming, you'll reach the sausage which provides a twist of flavour.
Other cheesy grub sold at 5 Star Hotdog Sarang
Image credit: Countdown Momo
The stall opens at 2pm daily, and closes when they run out of ingredients – this can be as early as dinnertime on some days, so it's best to be kiasu to avoid disappointment. It's not searchable on Google Maps, but you'll easily find 5 Star Hotdog Sarang along Dotonbori's Tombori Riverwalk, somewhere across the iconic Glico Man billboard.
3. Melonpan
Behold, the second-most delicious melonpan in the world – that's actually what this food truck prides itself in serving, and it's proudly printed on their signboards.
To first clear the misconception: a melonpan isn't a melon-flavoured pastry. It's only named as such because its shape resembles that of a rock melon. Similar to our bo lo buns, it's slightly sweet with a buttery flakey crust (reference to that viral vid 100% intentional).
The bun is tasty on its own (JPY200), but most opt to have it with soft serve. There's only one way to eat it: messily, with the ice cream dripping down your hands. No point trying to clean up midway, 'cause it'll continue being a sticky situation till you've swallowed the last morsel.
The adorable food truck that looks like something out of Toy Story
In line with the whole idea of "melons", I went for the Hokkaido Melon (JPY700) flavour, which was basically vanilla ice cream with a generous squirt of sweet melon syrup. Other flavours include Green Tea (JPY700) and Vanilla (JPY400).
Now we're dying to know where we can find the best melonpan in the world.
Address: 2 Chome-11-10 Nishishinsaibashi, Chuo Ward, Osaka, Osaka Prefecture 542-0086, Japan
Opening hours: 11AM-8PM
Telephone: +81 6-6213-4707
4. Takoyaki from Acchichi Honpo
How does one with limited stomach space choose between the 73262 takoyaki stalls in Osaka when everything looks good? Well, some say Acchichi Honpo is where you'll find the best octopus balls (JPY500 for 9 pieces) in Dotonbori, so that's where you should be headed. But don't just take our word for it – let the perpetual long queues serve as proof.
You won't find their name spelled out in romaji on their storefront, but this stall along Dotonbori's Tombori Riverwalk is impossible to miss with its giant orange octopus lantern.
Generous chunks of octopus in each takokayi ball
Freshness is guaranteed, as the octopus used is delivered directly from Osaka Central Fish Market daily. Their sauce isn't any run-off-the-mill, store-bought variety either – it's specially made in their own factory.
Topped with a heaping of bonito flakes and spring onions, and served with ginger slices on the side
Unlike some crispier ones we've tried, these have a relatively soft outer skin, allowing the flavour of the octopus to be more distinct.
Address: 7-19 Souemoncho, Chuo Ward, Osaka, Osaka Prefecture 542-0084, Japan
Opening hours: Sun-Thu: 9AM-2PM | Fri-Sat: 9AM-5AM
Telephone: +81 6-7860-6888
5. Okonomiyaki from Konamon Tengoku
Smothered in such a generous heaping of bonito flakes that the actual pancake is barely visible
Of course, you can't leave Osaka without trying at least one okonomiyaki – a savoury pancake which some refer to as "Japanese pizza". It's similar in taste to yakisoba, with cabbage, pork slices, and that special brown sauce and mayo combination, except it's made from flour and eggs instead of noodles.
These are found at literally every corner along Dotonbori, so take your pick. Ours from Konamon Tengoku cost JPY800 and you can expect prices to be more or less similar across other stalls.
6. Fried cheese balls in pancake dough from Shitamachi-no-Tokeidai
So we've already mentioned a mozzarella hotdog earlier, but one can never get too much of cheese, and we simply must recommend the Fried Cheese Balls in Pancake Dough (JPY 360 for 3) from Cafe & Dining Shitamachi-no-Tokeidai. These poppers are pretty self-explanatory, but simple as they are, they're highly addictive.
Eat them while they're still piping hot so the cheese is molten enough for that mandatory "cheese pull" shot.
7. Mitarashi Dumpling and Cheese skewer from Shitamachi-no-Tokeidai
Fried Cheese Balls (left) and Mitarashi Dumpling and Cheese Skewer from Shitamachi-no-Tokeidai
From the same stall as the aforementioned cheese balls is this Mitarashi Dumpling and Cheese Skewer for JPY400. It might look somewhat like…a turd on a stick…but don't judge a snack by its appearance. This was delightfully stringy, with some chewiness from the dumpling bits, and there was a mild sweetness from a drizzle of honey.
Both cheesy items come with a little blister packet of mustard and tomato sauce, but they taste good enough on their own.
Address: 7-5 Soemoncho, Chuo-ku, B1F Ogura Building, Chuo, Osaka 542-0084, Osaka
Opening hours: 12PM-12AM
Telephone: +81 6-6484-0557
Bonus: recommended hotel near Dotonbori
Hotel Sunroute Osaka Namba
As Dotonbori is a prime area, most hotels within easy walking distance come with steeper prices from $120-$160/night. But it'll be worth splurging a little to get easy access to all the good eats there every night.
Image credit: Expedia
We stayed at Hotel Sunroute Osaka Namba, and judging from the fact that it's an easy 3- and 4-minute walk to Nipponbashi Station and Dotonbori respectively, its rates of $102/night are very reasonable – one of the cheapest and most accessible around for a full fledged hotel, rather than an inn or hostel.
Image credit: Expedia
Rooms aren't the largest and have limited walking space, but they're cheery and clean with all the basic features like a desk, bedside shelf, television, hairdryer, and bathroom supplies. They even managed to squeeze in a bathtub – not too shabby.
Pepper-kun, a friendly robot will be hanging around in the hotel lobby to welcome and entertain you with his dancing
Image credit: @jyjung223
Breakfast, should you opt for it, will be a generous buffet spread of both Western and Japanese dishes including soba, omelettes, pastries, and shiratama.
Image credit: @hotel_sunroute_osaka_namba
Address: 1-1-13 Nippombashi, Chuo-ku, Osaka City, Osaka 542-0073
Telephone: +81 6-6211-3610
Website
Things to eat at Dobonbori in Osaka, Japan
We've only given you a mere glimpse of the numerous types of food available at Dotonbori, Osaka's food district. Among these streetside stalls and sit-down eateries are hundreds of others waiting to be discovered – apart from fast food chains like Taco Bell and Luke's Lobster which aren't present in Singapore.
Let us know in the comments section below if you've found any hidden food gems or quirky new snacks worth trying in Osaka!
Check out our other Osaka-related guides here: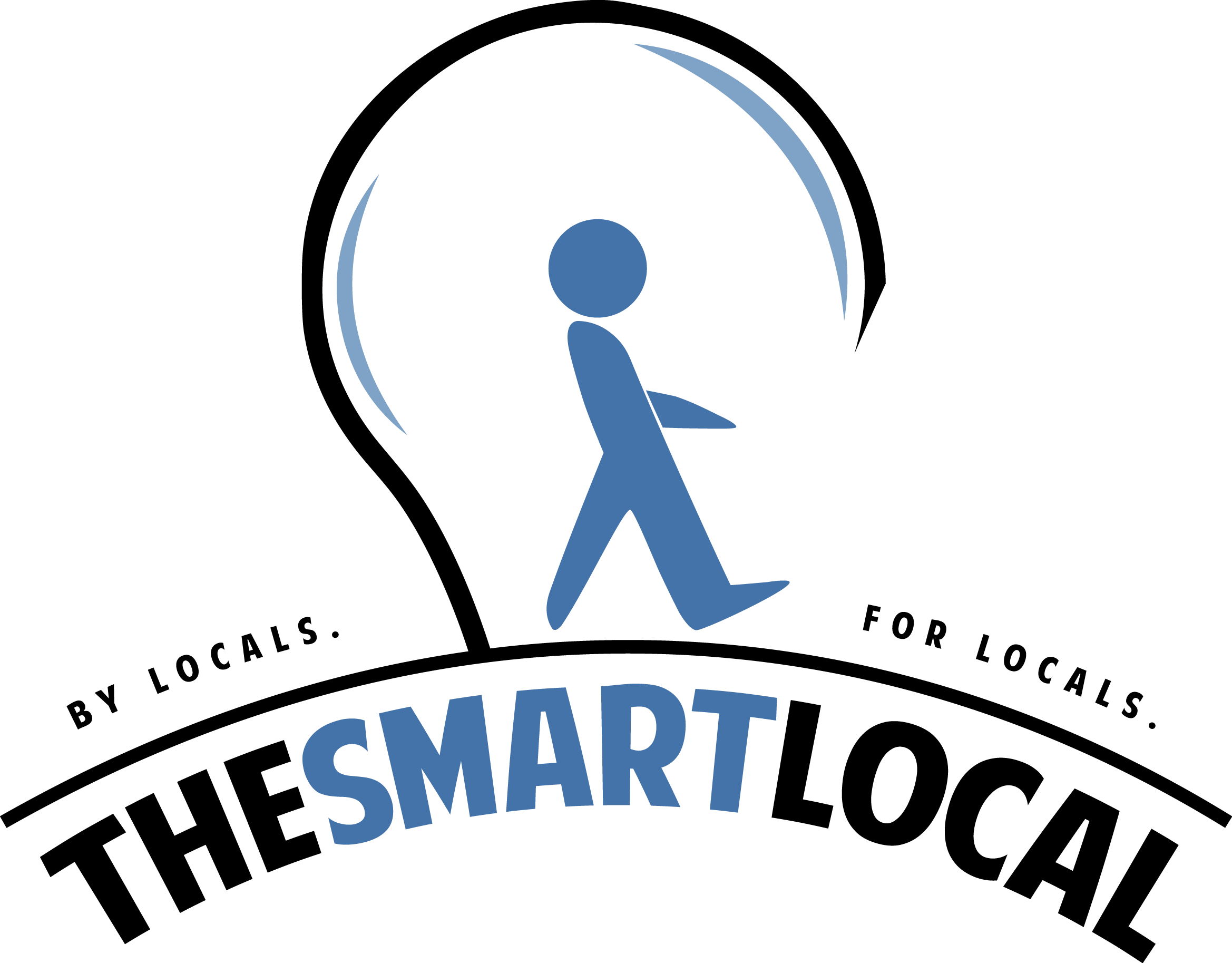 Drop us your email so you won't miss the latest news.