Dusit Thani Laguna Singapore
---
When life gives you a travel lockdown, book staycations. That's about the general sentiment most Singaporeans share, in our attempt to mentally escape the pandemic and the stresses that come along with it. Plus, with SingapoRediscover vouchers and staycation packages at our disposal, the options are endless. 
But if you're particularly seeking solace away from skyscrapers and throngs of crowds in town, you're in luck. Dusit Thani Laguna Singapore has recently opened its doors all the way in the East – a sprawling resort inclusive of three swimming pools, two golf courses, tennis courts and a host of dining options. Plus, it's just a 15-minute ride away from Jewel Changi.
Before you pack your bags all ready for the closest thing to an overseas paradise we'll get for now, read on for a detailed guide on what to expect:
Find out what other activities you can do near Dusit Thani Laguna Singapore:

---
Rooms at Dusit Thani Laguna Singapore
---
Deluxe Laguna Pool View room
The first feature of any hotel or resort that will draw your attention in is no doubt the living space. At Dusit Thani Laguna Singapore, 198 rooms and suites from 36sqm await you with either a city or pool view. 
Double-glazed floor-to-ceiling windows means you'll still get your dose of Vitamin D from direct sunlight in the room without feeling the heat. Elsewhere, Nature Touch or L'Occitane bathroom amenities ensure a soothing shower. 
If you're planning to nua in your room, take comfort in the room's 55" TV and complimentary Wi-Fi. Some rooms are even equipped with a wireless charging station, so you don't have to worry if you forget to bring out your charger cable. 
Prestige Verandah Suite
To really pamper your fam or bae, book one of the limited suite rooms, such as the Prestige Verandah Suite. It comes with a king size bed, seating areas for guests, and a luxurious walk-in washroom – perfect for IG-worthy mirror selfies. 
For a naturistic touch, these rooms are thoughtfully fitted with an outdoor bathtub surrounded by greenery to soak your troubles away. Each area is also built with privacy in mind with high partitions and tall plants to provide cover. 

The square-shaped outdoor bathtub is similar to a hot tub, letting you sip champagne or listen to music here just like in the movies.
To get some fresh air amid your stay, you can also step outside to have your meal at the outdoor dining area, or catch up on work emails on the patio. 
Outdoor patio
---
Loan board games & yoga mat for free
---
Watching movies during staycations can feel a tad passé – I mean, you can do just that at home too. To ensure you'll not end up watching reruns on Channel 5 for the umpteeth time, the hotel has board games to loan for free! 
In the comforts of your room, enjoy nerve-wrecking games like Jenga. They've even got Spongebob Squarepants Monopoly – a unique take on the board game that is suited for both the young and young at heart alike. 
Play as Spongebob, Squidward or any of the other characters in this themed Monopoly game.
Dusit Thani Laguna Singapore also places an emphasis on wellness, which means less Instagram and more inner zen. To achieve this, you can loan a yoga mat to do in-room exercises or early morning yoga sessions with a full view of sunrise from your window. 
---
Customise your pillows & get a free hygiene pack
---
We've all been there – not getting sufficient sleep because the hotel's pillow is too hard or too soft. Chuck those concerns out the window because you'll be able to customise your pillow preference for that well-deserved beauty sleep with the Dusit Dream Bed Menu.
Explore options like the Cervical-o-pedic, which has a hollow centre to cushion your movements in the middle of the night, or the Soba Buckwheat, a Japanese-style pillow that adjusts accordingly to your neck and spine. Those annoyed with their partner's snoring can try the Anti-Snore, which provides support to allow better airflow and reduce those pesky sleep interruptions.
Families with kids can also call for the children's pillow that has a better shape for their smaller heads. 
Of course, no stay during the Covid-19 era is complete without necessary protection. Your stay comes with a Dusit Care Kit – a small pouch filled with face masks, sanitiser and antibacterial wipes. 
---
Plan a fun-filled itinerary with tennis, swimming & workshops
---
Admittedly, one of my first impressions of the property was the sheer size of it. The accommodation wing is, after all, connected to Laguna National Golf & Resort Club, making it the first resort in Singapore that connects you directly to two different golf courses.
Once you're done being cooped up indoors, head outside your room for these activities as well:
---
Three swimming pools for the whole family
---
If you plan to get that golden tan or take a dip to cool down from our relentless sunny weather, head to the three swimming pools. There are sunbeds and deck chairs at the side, so you can unwind and read a book for some quality 'me' time too. 
You'll spot bungalow-like units next to the pool area as well. These are unfortunately not open for booking as of now. 
The Lap Pool is massive, to say the least, with jacuzzi jet streams within and circular seating areas to dry off. 
If the main pool gets too crowded for your liking, hop over to the adjacent Relaxation Pool. The waters here are only ankle-deep, but there are deck chairs to lounge at to use your phone or just admire clear views of the sky above you. There are even cabana beds at the side as well to fully pretend you're at a beach club in Bali or Phuket.

Relaxation Pool with chairs to chill at
Parents of young kids can bring them over to the Kid's Pool to wade about at. It's surrounded by tables and chairs so you can have full supervision while they make a splash. 
What's more, beginner swimmers can train at the pools here with swimming classes available for juniors and adults. Isplash Swim School hosts private and group lessons from $256 for two months, so you can make frequent return trips to make use of their newly minted pool.
Find out more about Isplash Swim School lessons.
Kid's Pool
Due to current social distancing measures, the pools do have a capacity limit so bookings are on a first-come-first-serve basis at the Laguna Lifestyle counter.
---
Spacious gym with Netflix-enabled treadmills
---
If you're the sort that doesn't believe in cheat days even while you're on a staycation break, hit up the DFiT gym – the largest hotel gym in the East. Everything from rowing machines to free weight stations are at your disposal here to work up a sweat. 
The treadmills are even integrated with Netflix, so you can squeeze in an episode of Brooklyn 99 during your run. Plus, the expansive views of the golf course right outside means a calming scenery to keep you mentally going for that extra KM. 
Similar to swimming lessons, there are small-group fitness sessions and personal training that you can sign up for at their gym. If you've yet to act on your overdued fitness goals, feel free to explore cardio, flexibility or strength classes, or even Flowsique – a unique training programme that incorporates ropes and water bags. 
Find out more about fitness programmes available at DFiT.
---
Kid-friendly workshops like terrarium making & balloon painting
---

Image credit: Laguna National
Those that aren't fond of sports or outdoor activities will be spoilt for choice from the array of workshops at the resort. These range from an introductory class to DJing to a terrarium workshop for those with green thumbs 
Kids aren't left out of the action either. Family-friendly activities like balloon painting and baking easter cookies are also options to consider.
New workshops are introduced monthly and they have limited slots, so it's best to book your slot early. Check out the full list of workshops online. 
---
Three tennis courts to channel your inner Naomi Osaka 
---
*For illustration purposes only
What's also special about Dusit Thani Laguna Singapore is their three outdoor tennis courts that not many other hotels on our island have – although they will only be ready for guests by late March 2021.
Tennis lessons will also be available for the public to sign up for, with more details to be released at a later date.
---
Tee off at two championship golf courses
---
Golf is yet another activity that you can partake in during your stay at Dusit Thani Laguna Singapore, since it's located within the same grounds as Laguna National Golf & Country Club.
Boasting two 18-hole championship golf courses and a practice range, pros and budding golfers alike can tee off on the greens that surround the resort. The courses are directly accessible from the rooms, which means you can practically walk over in the morning for an early game. 
In addition, The Shop will be your go-to for any golfing needs – from clubs to apparel.
Find out more about golfing at Laguna National Golf & Country Club.
---
Spa treatments including customised massages for kids & adults
---
Staycations are all about R&R, and a massage could be just what you need to forget about the work week. 
At Devarana Spa, treat yourself to a massage session like the Devarana Signature Massage ($220) or Thai Foot Massage ($155). Accompanying kids can also get pampered with a massage or spa sesh such as the Pretty Sweet Hands treatment ($135) – a hand massage that includes a chocolate & caramel hand wrap before ending off with a floral-scented lotion. 
Find out more about Devarana Wellness.
---
Dine at five eateries in Dusit Thani Laguna Singapore
---
Now, in between all that exercise and TLC, you're bound to get peckish. Your appetite is in for a treat, since there are five F&B spots all around the vicinity.
---
The Greenhouse at Laguna – forest-themed decor
---
Stepping inside Dusit Thani Laguna Singapore's main restaurant The Greenhouse, you'd be forgiven for thinking it's a nursery instead. Lined with potted plants everywhere you look, the all-day forest-themed restaurant is a treat for the senses from the get-go.
You can choose to sit at tables or booths nearer to the food stations, but opt for those closer to the glass windows for a panoramic view of the golf course just outside – you'll even be able to spot frequent sightings of planes flying close by while you dine. 
The Greenhouse is home to a melting pot of cuisines, including Thai, Mediterranean and Indian. But to start off, we had the Dry Aged Beef Carpaccio ($26) and Artisan Cheese Platter ($37) – perfect for sharing among 3-4 pax. 
For something to perk you up, order the Pandan Lemonade Mocktail ($12) or the Nam Takrai Bai Toey ($8), a Lemongrass Pandan Tea available in hot or cold. Both were not overly sweet, but still packed a refreshing punch.
Moving on the mains, we were initially conflicted since there was everything from burgers to sushi to choose from. We eventually ordered the Porcini Mushroom Pizza ($26) to share with no regrets – each slice exploded with just the right amount of truffle flavour and the portions of mushroom toppings were nothing short of generous. The carb-heavy Risotto Carnaroli ($28) was equally yummy, perfect for those with large appetites.
To inject some kick into our palettes, we also opted for the Gaeng Kiaow Waan Gai ($24) – a coconut green curry chicken served with a portion of rice. The spice level of this was rather mild – my colleague who only goes for xiao la mala could handle the dish with ease. 
What did make us reach for gulps of water however, were the Corn Fed Coquelet Tandoori Chicken ($36) and my personal highlight, the Tandoori Jingha prawns ($54). These were spicy, flavourful and served with a lemon slice for extra zest.
From left to right: Ma Prao Orn, Khao Niao Mamuang and Durian Panna Cotta
Desserts here are Thai-influenced with a local twist, such as the Ma Prao Orn ($12), chendol ice cream and lime served in a young coconut and Khao Niao Mamuang ($12), Thai mango served with sticky rice and a hint of pulut hitam as its base. The Durian Pannacotta ($12) with green apple gel on the other hand, is a sweet and creamy cap off to your meal. 
The Greenhouse is open to the public as well, so you can drop in for a meal without booking a room at the resort.
Find out more about The Greenhouse.
---
Legends Bar & Lounge – Thai-inspired cocktails & mocktails
---
Located next to The Greenhouse, Legends Bar & Lounge is where you can kick back with a cocktail or pint of beer while digging in to bar bites like their Laguna Beef Sliders ($25). Aside from bar counter seats, circular booths available will also provide that loungey vibe more reminiscent of watering holes. 
Aside from beer, wine and cocktails, you can also get your caffeine fix from onsite baristas. While the bar won't be fully opened till Q2 2021, you can still place orders while seated at The Greenhouse. 
Find out more about Legends Bar & Lounge. 
---
The Tee Deck – Thai and Western BBQ grills
---
If you prefer to dine al fresco, head to The Tee Deck, located adjacent to the pools. On top of Thai street food like Por Pia Pak (vegetable spring rolls, $12) and Western classics like the Laguna Burger ($25), you can also request for grilled meats and seafood for an outdoor BBQ experience without the hassle.
Vegetarians also have options such as the Kale & Quinoa Burger ($24) and Rigatoni Porcini (mushroom pasta, $19).
Find out more about The Tee Deck. 
---
Dusit Gourmet – daily fresh bakes
---
Image credit: Dusit Thani Laguna Singapore
Freshly baked goods are just some of the best things to rise and shine to, and come Q2 2021, Dusit Gourmet will officially open to provide a cosy spot for a casual breakfast or tea time. 
On top of pastries, there will also be sandwiches, salads, cakes and coffee brews for dine-in or takeaway. 
---
The Nest – panoramic views of the golf course
---
Whether it's to kickstart your day or in between a round of golf, The Nest is where you can settle in for some local and Japanese fare. Take comfort in familiar tastes from dishes like Singapore Laksa ($12.50) and Hainanese Chicken Rice ($11.50), or opt for sushi platters or Japanese Katsu Curry ($18.80).
The Nest is open to golfers and Laguna National Golf & Country Club members only, and also includes an outdoor viewing deck to get a full view of the golfing plains. 
Find out more about The Nest. 
---
Plan a business meeting or wedding at their venue options
---
Event spaces here are equally aesthetically-pleasing, with both indoor and outdoor function venues available for booking. 
The Laguna Ballroom will surely be on the shortlist of engaged couples for their wedding banquet too – a 750sqm space that does away with columns to allow unobstructed views from all corners, and includes a full view of the golf course right outside.
Find out more about Dusit Thani Laguna Singapore's wedding packages. 
---
Free shuttle service to Expo MRT & Jewel Changi 
---
Now, you might think that Dusit Thani Laguna Singapore might be ulu since it's located all the way in Changi. But to ease the convenience factor, they do provide complimentary shuttle service between 12PM-7.45PM daily. 
The shuttle can pick you up from and send you to either Expo MRT station or Jewel Changi, which means you can also quell your Shake Shack or A&W cravings within 15 minutes. 
Check out the full timings for the Dusit Thani Laguna Singapore shuttle service.
---
Book your next staycation at Dusit Thani Laguna Singapore
---
While flying overseas for leisure won't be on your agenda any time soon, Dusit Thani Laguna Singapore has all the amenities you need for a well-deserved staycation.
With the March school holidays coming up, it's also the perfect opportunity to treat the kids to an escape. The ongoing Family Plan grants perks like complimentary meals for children under 5 years old, and 50% off F&B for kids between the ages of 5 and 11. 
The property only recently opened three months ago, so take advantage of of their limited-time opening offer that includes:
30% off Best Available Rates, including breakfast for two  

30% off Signature packages, a la carte massages and body scrubs at Devarana Wellness 

$30 nett dining credit per stay for The Greenhouse restaurant
Room rates start from just $280/night, and booking directly from their website also has benefits like breakfast for two adults, as well as priority early check-in and late check-out.
Many Singaporean East-siders already stand by the saying "East side, best side", and the addition of this relaxing getaway away from bustling city life only further proves that the notion is indeed true.

Address: 11 Laguna Golf Green, Singapore 488047
Contact: 6841 8888 | Dusit Thani Laguna website
Read other staycation-related articles:
---
Photography by Clare Ong.
A portion of this content may contain referral links to products. However, all opinions remain our own.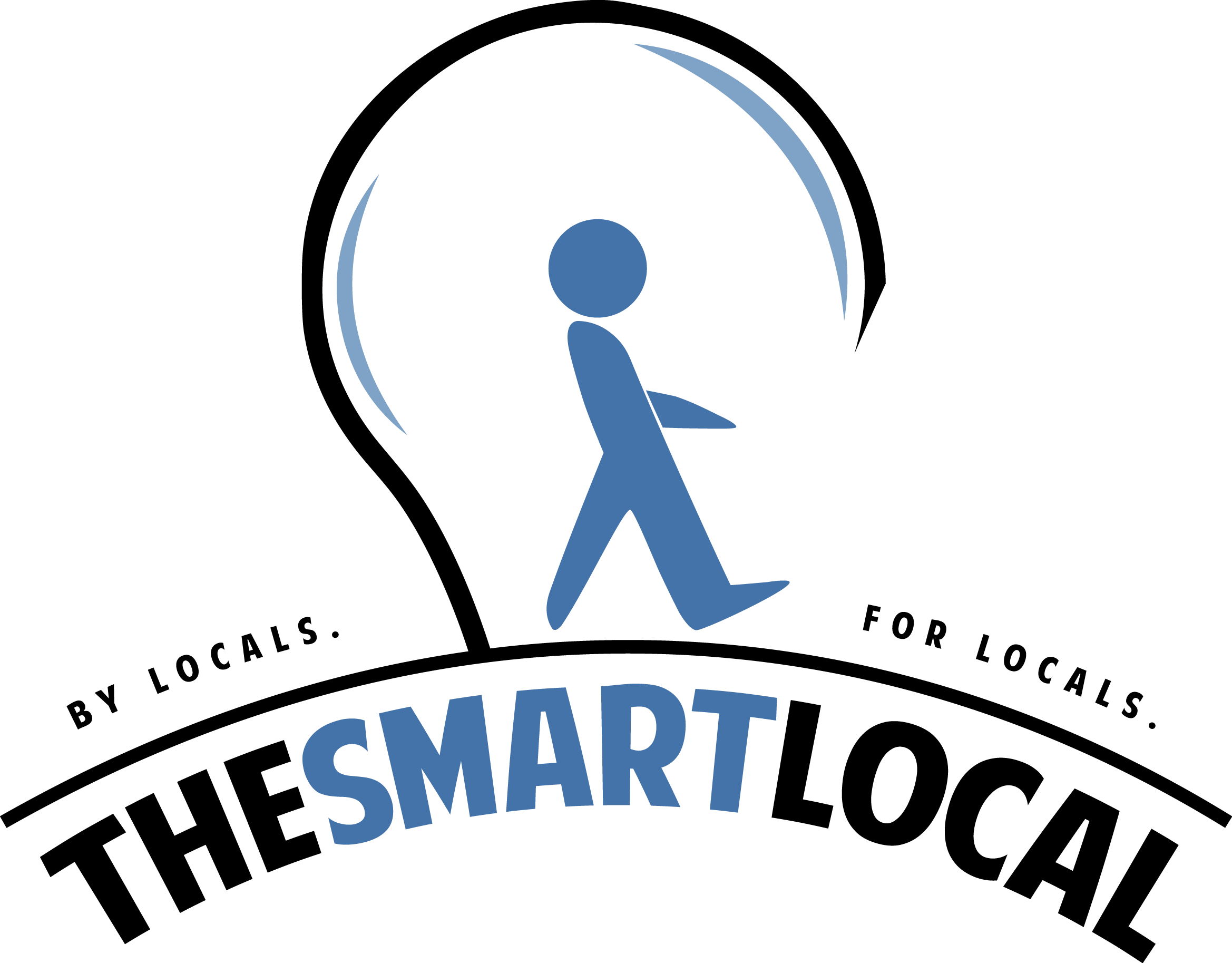 Drop us your email so you won't miss the latest news.