Changi Business Park
---
Those with CBD offices know the drill: MRT rides where you're packed in like sardines and never-ending F&B queues – we're already exhausted after lining up for our morning kopi o. But with its range of amenities and indisputable convenience, we still want to work in a business hub, sans the bustling crowd. 
And that's why Changi Business Park is a solid choice. This mini CBD of the East has futuristic offices and family-friendly features but without the overwhelming number of people. From container gyms to $5 beers, here's what to check out in Changi Business Park: 
---
Stylish offices – open workspaces & futuristic labs
---
Office lobbies are also decked out with stylish meeting spots
Changi Business Park is swiftly becoming a finance and tech hub with companies like DBS and Huawei. From their sleek office spaces, it's obvious that they place a huge emphasis on workplace design – after all, a cleverly designed office can help boost your productivity and overall mood. 

Plenty of natural light across DBS Asia Hub's 9 floors
Image credit: DBS
At DBS Asia Hub, you won't merely be "work friends" with your deskmate. In fact, a collaborative culture is the name of the game here since each floor is decked out with open-floor workspaces. There's also a large in-house cafe that fits 300 people, along with a 24-hour gym and dance studio for colleagues to hang out. 
Image credit: Huawei
And if you're looking for futuristic labs, Huawei OpenLab helps us reach our smart city goals. They've got several labs in Changi Business Park testing and developing real world solutions, ranging from the Smart Campus Lab that is involved in facial recognition technology to the Campus Network Lab – as part of its smart city solutions, it's getting all of us one step closer to the world's fastest WiFi. 
---
Cafes & bars – affordable bites and $5 beers 
---
The East is known for good food. You've got Katong laksa and Jumbo Seafood, and now, you can add Changi Business Park to your list. 
---
Kailash Parbat
---
When we're feeling ravenous, a light sandwich or curry puff doesn't quite cut it. That's when we'll head to restaurants like Kailash Parbat, to get our fix of hearty curries and warm naans. 
Masala Dal Khichdi
This North Indian joint might be vegetarian, but serves up delish mains like Saag Paneer ($15, cottage cheese with spinach puree) and Masala Dal Khichdi ($12.50, yellow lentils & rice with spicy masala) – perfect to share over a casual business lunch. 
You can also head down for Sunday lunch when they offer dishes starting from $7.50.
Address: 1 Changi Business Park Crescent, #01-10/12/13 Plaza 8,  Singapore 486025
Opening hours: 11.30AM-10PM, Daily
Telephone: 6636 5545
---
Five Izakaya
---

Image credit: @jervisq
It's been a long day in the office – after work cocktails are all you've been looking forward to. And with Five Izakaya, you've got a convenient drinking hole with drinks starting from a mere $5. This goes for beers like Kronenbourg 1664 and house pours like Absolut. 

Image credit: @deecoded
Even the food is affordably priced, with Japanese bar bites like Soft Shell Crab Tempura ($9) and Chicken Nanban ($10). 
Address: 5 Changi Business Park Central 1, #01-66-67 Changi City Point, Singapore 486038
Opening hours: Mon – Sat 12PM-12AM| Sun 3PM-10PM (Closed on Saturdays)
Telephone: 6604 8255
---
Shopping outlets – adidas, Nike & Fila 
---

A large range of discounted sneakers at these outlet stores
If you've got spare time during your lunch break, you can also go shopping at Changi City Point's outlet stores. They've got the likes of adidas and Nike, with discounted sneakers and activewear. Other notable fashion brands you can get include Fila for their streetwear pieces and Pedro, for leather shoes. 
Changi City Point
Address: 5 Changi Business Park Central 1, Singapore 486038
Opening hours: Mon – Sun 10AM-10PM
Telephone: 6511 1088
---
Family-friendly facilities – gyms, futsal court & childcare centres
---
And unlike many other office developments, Changi Business Park offers a diverse range of family-friendly facilities. You wouldn't have to take the bus or MRT for any of these either – they're all just a short stroll away. 
The Ark Futsal
Image credit: CapitaLand
There's a futsal court – jio along your colleagues to dribble a soccer ball around for some after work fun. Companies here often play friendly tournaments, with soccer leagues held frequently throughout the year. It's also open on weekends too, so you can bring your fam along. 

Image credit: CapitaLand
If you're worried about leaving sweaty, then you're in luck: they've got full shower facilities in Plaza 8, with lockers and hair dryers included. Bicycle racks are located nearby too.
For new parents, nearby childcare centres make their lives a whole lot easier. Whether it's Josiah Montessori or Twinklekidz, there're plenty of trusty childcare centres so you can go about your working day in peace. 
You can even live a healthy lifestyle without breaking the bank. With The Gym Pod, there's no need to splurge on a flashy gym membership. It's a container gym that's pretty snug but has all the equipment you need – a crosstrainer, treadmill, and even a weights machine. Prices start from $5.50/session during off-peak hours. 
Due to the COVID-19 outbreak, only private bookings are allowed so you'll never have to share the space with strangers. 
---
Things to do in Changi Business Park
---
From F&B joints to shopping outlets, Changi Business Park has plenty of things to do. Another major plus point – it's filled with stylish spaces too, such as One @ Changi City's modern lobby and Plaza 8's upcoming outdoor amphitheatre. 

Plaza 8's sheltered amphitheatre is a breezy outdoor spot.
It's an easy 5-minute walk from Expo MRT Station and is also well-connected to various bus stops. Some companies even offer shuttle bus services from different locations around Singapore so you can get to work for free or even pop by Jewel Changi for your lunch break. 

Free shuttle buses that connect you to convenient places like the airport and SUTD.
For those working in Changi Business Park, it's undeniable that there's a vast array of amenities. Whether it's playing futsal or shopping up a storm, make your next trip here a fun family day out. 
---
This post was brought to you by CapitaLand.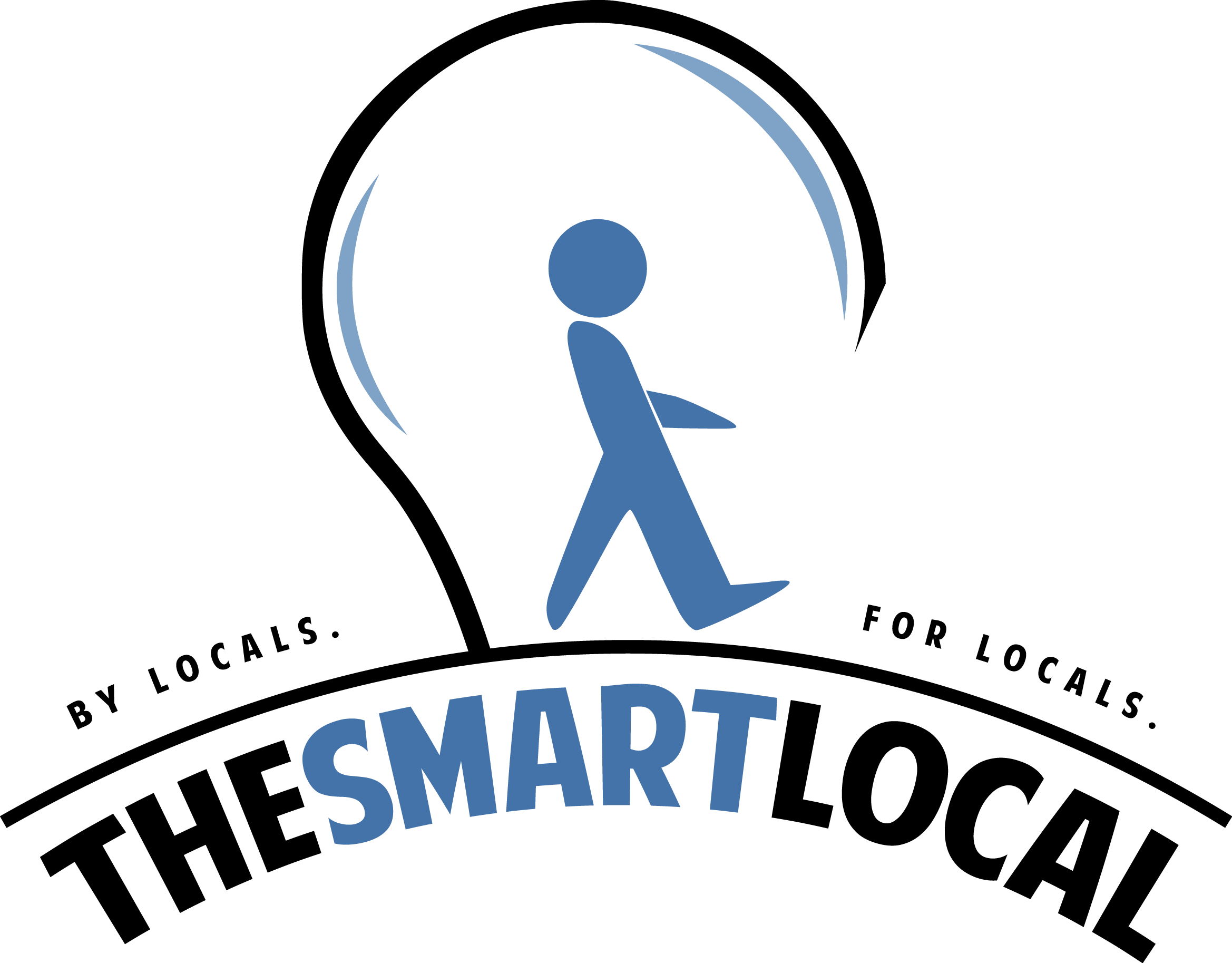 Drop us your email so you won't miss the latest news.