Virtual travel experiences 2020
---

Virtual travel experiences
Image adapted from: Gothamist, NASA, The China Guide & Google Art Project
Travel bans and the closure of local attractions arising from the global spread of COVID-19 have inevitably put a damper on all our spirits. On the bright side, technology has made it possible for us to explore various parts of the world – all from the safety of our own home.
All you need is a mobile device and internet connectivity, and you're on your way to discovering high-res panoramas of overseas landmarks from art museums and national parks, to outer space courtesy of NASA. Beat the boredom while practising social distancing with these 9 free virtual travel experiences Singaporeans can try in 2020.
Tide over these trying times with our other COVID-19 tips and guides:
---
1. Uncover stories of lost love from the Museum of Broken Relationships
---
Image adapted from: Museum of Broken Relationships
Tear-jerking romance novels, blockbuster films about love lost and chart-topping breakup ballads. Such content achieves international success because heartbreak is a universal sentiment, and hearing stories of how others survive it gives us strength and relatability.
The Museum of Broken Relationships is a viral crowd-sourced gallery with permanent outposts in Croatia and England, but its "artefact" submissions come from all over the world. On its web domain, you'll find an extensive catalogue of items each accompanied by an account from a real-life ex-lover, and what their relationship relic meant to them.
See it here: Free online tour of the Museum of Broken Relationships
---
2. Get an exclusive behind the scenes tour of outer space with NASA
---
Image adapted from: NASA
Many kids have lofty ambitions of becoming an astronaut. But even as we become older and more realistic career goals set in, a fascination with outer space will always remain. 
Offering public access to its wealth of scientific knowledge and experience is NASA, with exclusive glimpses into the space research center. This includes informative descriptions and illustrations of the experiments they carry out! There's also a wide selection of BTS footage, showing what goes behind each space mission.
Image credit: NASA
Bonus: For those who have little ones of their own, download the NASA app where you can project a 3D spacecraft right into your living room, through the app's Augmented Reality (AR) feature.
See it here: Free online NASA tours
---
3. See street art from around the world on a graffiti tour with backstories
---
Image adapted from: Google Art Project
Singapore's strict laws on vandalism means that there isn't much opportunity for street art and public, informal expressions of creativity. Courtesy of the Google Art Project, we get to scroll through endless graffiti masterpieces from regions such as Amsterdam, California, and Melbourne's famous IG hotspot, Hosier Lane.
Each of these showcases come with descriptions delving into the story behind the piece, including personal anecdotes from the street artists on their vision, purpose and goals of driving cultural and societal change through riveting murals.
See it here: Free online street art and graffiti exhibitions
---
4. Transform your home into a theatre by streaming broadway shows
---
Image adapted from: BroadwayHD
Watching broadway shows is a whole new realm of entertainment, from the actors' real-time performances to the intricate set designs. Fight the FOMO of not being able to attend packed theatres by signing up on BroadwayHD instead. The service allows you to stream internationally-renowned acts such as Cats, Kinky Boots and Shakespearean classics. 
Munch on some popcorn while you enjoy plays and musicals on your computer, mobile, tablet or – for the most immersive result – cast onto a Smart TV. Shake your stay-at-home blues off with their 7-day free trial, after which an ad-free monthly subscription costs USD$8.99 (~S$12.90). A steal compared to how much a single broadway ticket costs!
See it here: Stream free broadway shows on BroadwayHD
---
5. Explore the Great Wall of China without having to take a single step
---
Image adapted from: The China Guide
A UNESCO World Heritage Site that's on the travel bucket list of many an adventurer, the Great Wall of China is available for your exploration – any time, anywhere. Wonderful news, especially considering the fact that the entire structure spans a mind-boggling 21,196 kilometres throughout the northern borders of China.
The China Guide offers a free online tour, where you can enjoy not only full walk-throughs but intriguing tales behind particular locations of interest as well. If the virtual experience has got you hankering to see this iconic landmark IRL, the website also offers practical tips on hiking and camping to help you plan a future trip.
See it here: Free online tour of the Great Wall of China
---
6. Sneak a peek into an active Nicaraguan volcano from above
---
Image adapted from: A Digital Volcano
Singaporeans are fortunate to live in a country with practically no natural disasters. Thus, volcanoes are just something exciting yet destructive which we see in movies, and in our geography textbooks. Thanks to the team behind A Digital Volcano, we now have access to the most up close views of an active volcano possible.
If you're wondering how these extreme close-up, crystal clear shots of a real-life volcano were obtained, just know that the explorers, scientists and engineers harnessed technology such as zipline cameras to capture every aspect of this natural wonder. The resulting virtual expedition is equal parts thrilling and educational, and it's safe to say that it'll delight all ages.
See it here: Free online volcano expedition
---
7. Enter world-famous museums like MoMA and the Louvre for free
---
Image adapted from: YouVisit – Louvre Museum
The Museum of Modern Art (MoMA) in New York City and the Louvre in Paris are arguably the most notable museums in the world. At this point of time though, overseas travel isn't really an option, especially to such far-flung countries. Thanks to their comprehensive online tours, you can take in the same riveting art pieces wherever you are. Best part? Zero admission fees.
Heavily referenced in pop culture and media, MoMA is the cool kid in the museum scene. Browse their virtual exhibits for a mix of design, sculpture, film, and wacky installation pieces. Meanwhile, the Louvre is decidedly atas, with a collection of regal art considered to be the finest Europe has to offer. And here we are admiring it on the laptop while wearing pyjamas!
See it here:
Free online tour of the Museum of Modern Art (MoMA)
Free online tour of the Louvre Museum 
---
8. Go in and around Taipei's National Palace Museum with a virtual tour guide
---
Image adapted from: National Palace Museum
Talk about killing 2 birds with 1 stone – in the ultimate marriage of art and nature, the online tour of Taipei's National Palace Museum offers ganders not only into the exhibits within, but the exterior surroundings as well. This means you'll get to take a virtual leisurely stroll around the entrance gardens, featuring traditional Chinese architecture like river bridges and stone arches.
Besides full access to every floor of the gallery, you won't be mindlessly scrolling through as the tour has curated routes which take users on a proper trip throughout specified areas. Pick a learning journey based on your theme of interest or queue them all for a full "day at the museum", it'll auto-play so you can sit back and pretend you're really there.
See it here: Free online tour of National Palace Museum
---
9. See the grandeur of Yosemite National Park without actually hiking
---
Image adapted from: Virtual Yosemite
Here's one for the nature buffs, and perhaps the fitspo folk who miss being out in the great outdoors. Live vicariously through people who have conquered a trek across the Yosemite National Park in the United States, considered one of the most breathtaking natural wonders across America.
As far as immersion goes, this virtual tour really goes the extra mile by incorporating actual recorded sounds of nature from the site. Marvelling at the crisp, panoramic shots of the scenery is one thing. But getting to hear the calming tweets of birds and the gentle murmur of fellow visitors makes this virtual trip all the more rewarding. 
See it here: Free online tour of Yosemite National Park
---
Experience free travel destinations and attractions online
---
Flying abroad has been halted till further notice for the sake of health and safety, but these virtual travel experiences will serve us well long after the COVID-19 situation is over. 
Not everyone has the privilege of journeying to exotic locations such as Europe, America and the United Kingdom. The creation of, and free access to, these online tours grants everyone the ability to discover new sites from anywhere in the world. Plus, how else are we going to fly into outer space or hover above an active volcano?
Check out our other COVID-19-related articles: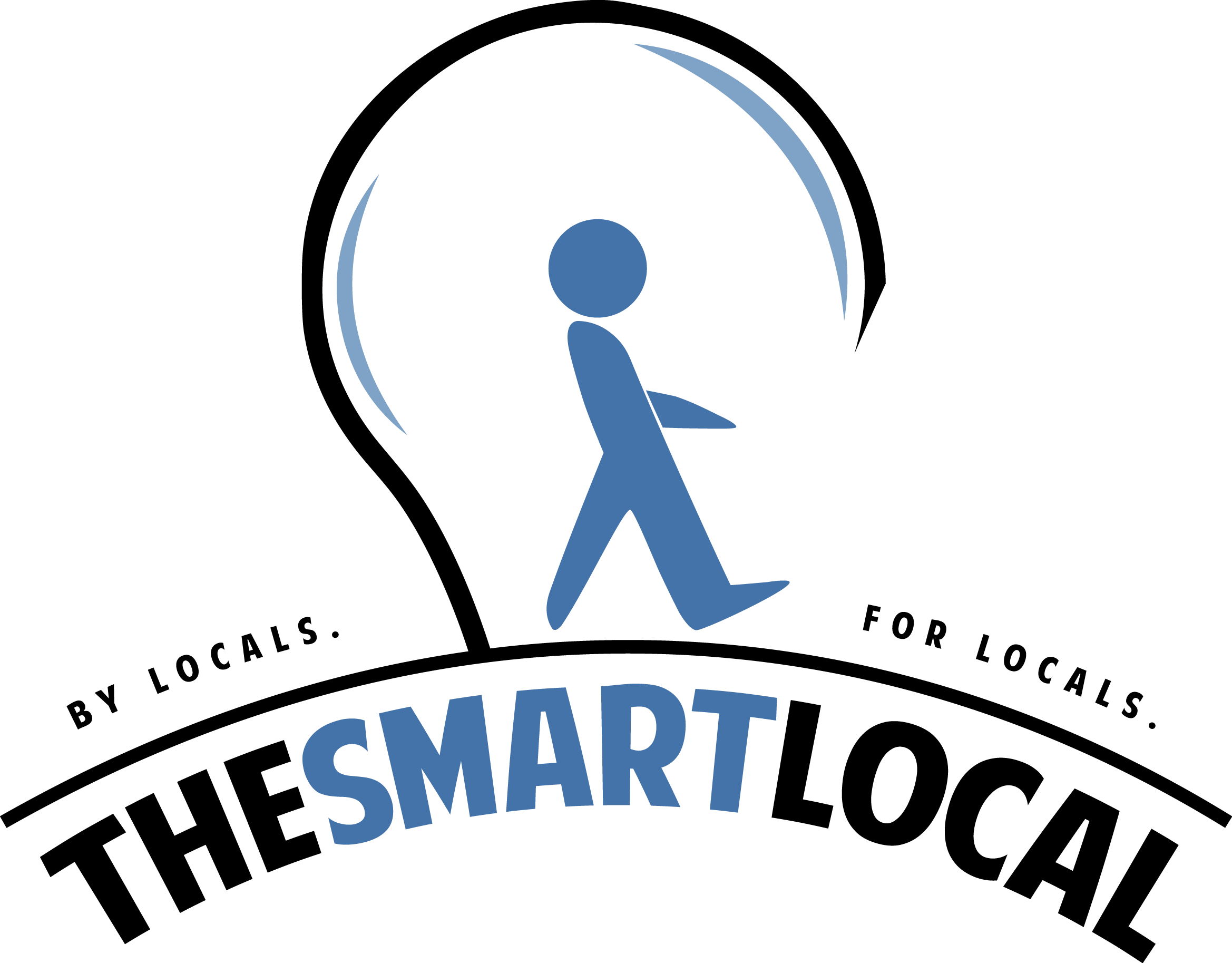 Drop us your email so you won't miss the latest news.