Best deals for April 2020
---

Best April 2020 deals in Singapore
As plenty of attractions and events are temporarily closing or getting postponed as a result of COVID-19, many are turning to food for a source of comfort. Can't blame them – when there's nothing to do, having a good meal is a great way to pass the time. Luckily for us, there are plenty of April 2020 deals for food, as well as a few retail promos including cheap Nintendo Switch gear – not an April fool's joke!
Check out these other deal-related articles:
---
1. 1-for-1 ramen and tonkatsu at Tampopo
---

Image credit: @pamphang
You might have frequented the Orchard or Liang Court outlets of Japanese restaurant Tampopo, but there's a relatively lesser-known one at Punggol too, near Oasis LRT station. If you stay in the North-East, make a convenient trip there and indulge in some ramen and tonkatsu at 1-for-1 prices.

Tonkatsu Ramen
Image credit: @blinglingy
Usual prices for their ramen average around $16, while tonkatsu sets can go up to $31.80 depending on the grade. Can't decide? Get the best of both worlds with their special Tonkatsu Ramen (U.P. $17.80).
Check out all the 1-for-1 items here.
Note: Only available at the Oasis Terraces outlet
Promotion period: Until 15th April 2020
Address: 681 Punggol Drive, #02-24/25 Oasis Terraces, Singapore 820681
Opening hours: Mon – Fri 11.30AM-10PM | Sat & Sun 11AM-10PM
Telephone: 6909 7850
Website
---
2. $39 Nintendo Switch game bundles worth $100 and other gaming discounts on Shopee
---

Image credit: @fuyu_djondro
Those who need some entertainment to tide them over while staying home away from crowds can stock up on new video games on Shopee. One of their vendors, ShopiTree, which specialises in console games, is having a warehouse sale with unbeatable prices – including the Nintendo Switch Gen 2 Console at $459 (U.P. $519).

Logitech G29 Driving Force Steering Wheel + Shifter, $479 (U.P. $628.20)
Image credit: Sony
All-time favourite game titles like Cooking Mama and Animal Crossing will be going at slashed prices as well. On top of that, you can also snap up a Nintendo Switch Brand Box worth $100 for just $39 – this special bundle includes the Nintendo Switch Sushi Striker game, PD Crystal Case, PD Matte Screen Protector, and an Amiibo Figure Kirby Series figurine.
Promotion period: Until 4th April 2020

---
3. 1-for-1 creme brulee soft serve and $2 gelato at Icenoie Hokkaido
---
Get some milky, creamy goodness in the form of Icenoie Hokkaido's famous Creme Brulee Soft Serve with a torched caramelised top, now going at 1-for-1 prices (U.P. $8). If that's too much sweetness in one dessert, you could also go for their 1-for-1 Soft Serve (U.P. $6) and Gelato (U.P. $5.50) in flavours like Tokachi Azuki and Cream Cheese.
Bonus: Try playing the Scissors, Paper, Stone game with their staff and if you win, you get to purchase their Soft Serve or Gelato Cup at the special rate of just $2.
Promotion period: Until 5th April 2020
Find an outlet near you here. (Promo not available at the Orchard outlet)
Website
---
4. 
Get a $50 Running Lab voucher for donating your old running shoes
---

Image credit: @projectlovesneaker
Giving becomes even sweeter when you partake in Running Lab's Project Love Sneaker, a donation drive for used running shoes. All donated shoes will be given to Soles4Shoes, a charity organisation that collects old clothes and footwear and gives them to the needy. For your kindness, you will receive a $50 voucher which you can use to offset future shoe purchases at Running Lab.
Do take note that donated shoes should not have any holes or missing parts. Children's shoes are also welcome.
Drop your items off at Running Lab's Tampines, Marina Square, Novena Square, or Westgate outlets.
Promotion period: Until 30th April 2020
Find an outlet near you here.
---
5. 50% off ramen at Santouka
---
Shio Ramen
Image credit: @kiangwee
Hokkaido ramen chain Santouka is having a 2-day promotion for 50% off ramen in celebration of Santouka Day – the anniversary of their opening in Singapore. This offer is valid for any Original Ramen (U.P. from $13.50) flavour, as well as their specialty Tokusen Toroniku Ramen (U.P. $22), which comes with a generous serving of succulent pork cheek slices laid out on a separate plate.

Toroniku Ramen
Image credit: @jeanneedstoeat
Get your coupon here.
Promotion period: 22nd & 23rd April 2020
Find an outlet near you here.
---
6. $3.80 Thai Boat Noodles from Dink Dink Thai Street Cafe (U.P. $5.80)
---

Image credit: Dink Dink
Dink Dink Thai Street Cafe is a great place to stop by for a quick and affordable meal, with yummy Thai dishes like Tom Yum Goong Noodles and Thai Curry on the menu. At just $5.80, their full-portioned Thai Boat Noodles is already super easy on the wallet – but they've just outdone themselves with a $3.80 promotion that you don't want to miss out on.

Image credit: @dinkdinksg
Promotion period: Until 15th April 2020
Address: 103 Irrawaddy Road, #01-08 Royal Square @ Novena, Singapore 329566
Opening hours: 11AM-9PM, Daily
Telephone: 9111 7852
Website
---
7. $2 Yogen Früz frozen yogurt with toppings at Swensen's (U.P. up to $5.90)
---

Image credit: @yogenfruz_paseos
It's starting to get hot around here, so cool yourself down with Yogen Fruz frozen yogurt at Swensen's, now going at just $2 (U.P. $5.90). You're also entitled to 1 free topping, out of a selection of 12 which includes Butterscotch, Strawberries, and Chocolate Fudge.
This promotion is valid for both dine-ins and takeaways, so if you're not up for a whole meal, just pop by and get your icy cup of goodness to go.
Note: Not available at Bukit Panjang Plaza & West Mall
Promotion period: Until 31st May 2020
Find an outlet near you here.
---
8. 1-for-1 A5 Premium Miyazaki Beef at Teppan Kappou Kenji (U.P. $68)
---

Image credit: @joelllyee
When it comes to beef, the texture and flavour profile of A5 grade wagyu is unparalleled – you'll know if you've tried it, especially in Japan. Even if your travel plans have been axed in light of COVID-19, you can still sink your teeth into a tender Japanese steak at Teppan Kappou Kenji.
Such steaks usually cost a bomb in Singapore, but not with their 1-for-1 offer on Premium Miyazaki Beef, which will set you back just $34 (U.P. $68).

Image credit: Teppan Kappou Kenji
This is the last month to claim this promotion, so hurry and hop on down to their cosy outlet at Tanjong Pagar.
Get your coupon here.
Promotion period: Until 30th April 2020
Address: 99 Tanjong Pagar Road, #01-01, Singapore 088520
Opening hours: 11.30AM-2PM & 6PM-10.30PM, Daily
Telephone: 9152 3118
Website
---
9. Save up to $10 with Delifrance coupons
---

Image credit: @delifrance.sg
Enjoy a light and affordable meal at Delifrance, thanks to the coupons they've generously put out. Most worth it is their Sandwich Drink Set for 2 at $16 (U.P. 26), which comes with your choice of sandwich filling and bread, with coffee, tea, or Coke. For a heartier, carb-ier meal, go for their Lasagne Set ($14.80, U.P. $20.20) or Pasta Set (12.80, U.P. $18.20).
There are also discounted prices on their Madeleines, Viennoiseries, and Peach Tarts.
Download the e-coupon below to use at any of their outlets:

Image credit: Delifrance
Promotion period: Until 30th June 2020
Find an outlet near you here.
Website
---
10. 1-for-1 seafood, mains, and beer at New Ubin
---

Image credit: @foodbombfat
Pig out on some delicious seafood at New Ubin, where all their 3 outlets are having 1-for-1 promotions on selected items. Each outlet has their own set of offers – from 1-for-1 half-pints (U.P. $8) and Live Crab (U.P. $48) at CHIJMES, to Tze Char Squid (U.P. $14) at Tampines, and a full rack of BBQ Pork Ribs (U.P. $60) at Zhongshan Park. Best opportunity for a small family feast!
Find out more about the dishes with the promotion here.
Promotion period: Until 30th April 2020
Find an outlet near you here.
Website
---
April 2020 deals in Singapore
---
Everyone has to eat, and it's understandable if you don't want to be cooped up at home 100% of the time even in this period of caution. While you're out copping these April 2020 deals, remember to practise social distancing and avoid meeting up in large groups – just a cosy family meal or BFF date will be best!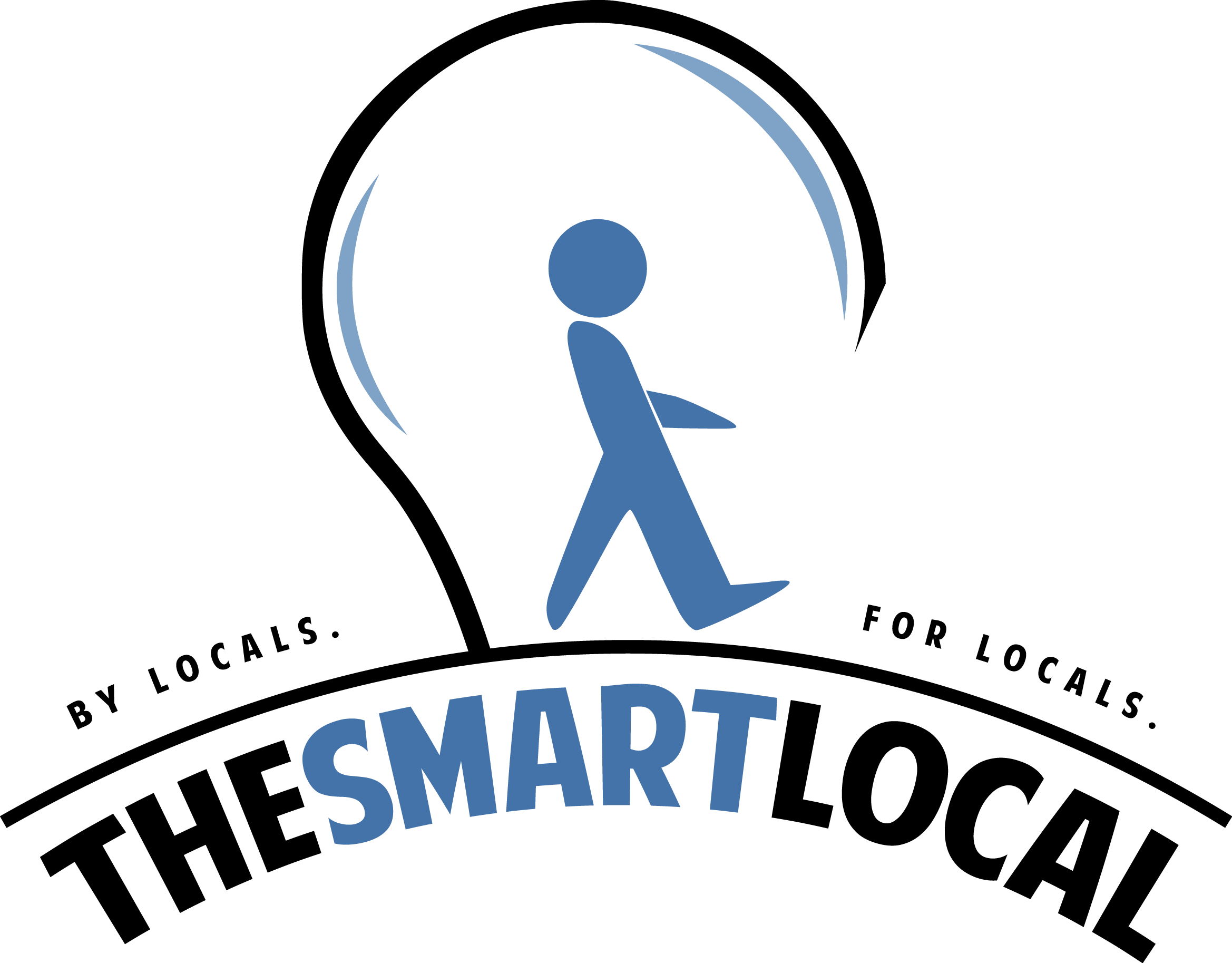 Drop us your email so you won't miss the latest news.