Canned food in Singapore
---
Image adapted from: @jocakezbake and @ayambrandsg
All cliched zombie movies feature that one supermarket scene when opportunistic folks sweep everything they can get their hands on into their trolleys. TBH, it's not unlike what Singapore's gone through recently with the Covid-19 outbreak – after the DORSCON orange alert, we unabashedly ransacked the shelves for instant noodles and toilet paper. Not cool.
As much as running out of toilet paper might be one of your greatest fears, there's no need to stoop to desperate levels or overbuy fresh food that will expire before they can even be finished. But, if you're comforted by the thought of a full pantry that can last you through the proverbial winter, here are 20 of our favourite canned foods in Singapore with shelf life and price details. 
FYI, there are plenty of food supplies available and stockpiled in our national reserves, so there's no need to panic and excessively stock up. But if you have to make provisions one day, it is best to make informed buying decisions.
---
1. Ayam Brand Tuna ($2.65)
---

Image credit: @_aboutcom
Practically what comes to everyone's mind when they think about canned food in Singapore. In particular, Ayam Brand Tuna for its protein-rich tuna chunks. It comes in a variety of flavours too, and the Chilli Tuna and Curry Tuna are by far the tastiest.
Shelf life: Up to 5 years
---
2. Campbell's Cream of Mushroom Soup ($1.65)
---
Next level Campbell's Cream of Mushroom Soup
Image credit: @dragenflize
Another homely classic, the cream of mushroom soup. This can of soup is so versatile that you can use it for a pasta bake, roast chicken, or even a risotto dish. And yes, plain mushroom soup is obviously an easy choice. 
Shelf life: Up to 2 years 
---
3. Spam Classic Luncheon Meat ($6.25)
---
Image credit: @jocakezbake
Luncheon meat. Not much needs to be said here because we're all unequivocal fans of spam: you can add it to anything and it's delish enough to mask your poor cooking skills. Spam fries, fried rice, even sandwiches – this is the perfect excuse to feast on all the luncheon meat we want. 
Shelf life: 2 to 5 years
---
4. Hosen Sliced Peaches In Syrup ($3.85)
---
Image credit: Kimberly Wong
These peaches are so sweet that they almost taste artificial, but it's good to know that the flavours are strong because they're immediately packed after being picked from peach trees in South Africa. OK, but there's a fair amount of sugar syrup in that can too. 
But that's all good because in the midst of a zombie showdown, you won't be getting your BBT fix anyway – this more than makes up for it. 
Shelf life: Up to 2 years 
---
5. Ayam Brand Baked Beans In Tomato Sauce ($1.45)
---
This is a classic of all Western hawker stalls, usually offered with pork chop or chicken cutlet. But baked beans in tomato sauce make for a tasty breakfast side too, when paired with grilled tomatoes and scrambled eggs. Yum – nothing like a hearty breakfast to cheer you up in times of crisis. 
Shelf life: 3 to 5 years 
---
6. Mili Whole Kernel Corn ($1.20)
---
Image credit: @corncup_yerevan
Not exactly McDonald's corn cup, but add a slab of warm butter and it'll be dupe-worthy. This can of whole kernel corn can be tossed with salads or enjoyed as a side dish too. 
Shelf life: Up to 5 years 
---
7. Tulip Skinless Cocktail Sausages ($5)
---
Image credit: @luna.allegra
An easy source of protein. Don't underestimate the can's size either, because you've got more than enough cocktail sausages to feed a family of 4. These sausages are superbly versatile and you can do anything from throwing them into a hot pot to eating them straight out of the can. 
Shelf life: Up to 5 years
---
8. Narcissus Whole Mushrooms ($1.65)
---
Image credit: Kimberly Wong
Some of us can't imagine a world without mushrooms: what else would we put in our mala xiang guo or creamy pasta dishes? But before you needlessly go foraging in your park connectors and neighbourhood parks, rest assured that you can simply stock up on canned whole mushrooms. 
Shelf life: 3 to 5 years 
---
9. Mili Braised Peanuts ($0.75)
---
You'll want your braised peanuts to taste as good as those in bak kuh teh joints
Image credit: @ngahsio_bkt
With a high fat ratio, peanuts aren't exactly the healthiest snack – but it's good fat and matters naught when you're facing down a zombie apocalypse. Nonetheless, ready yourselves with some braised peanuts to give you a burst of energy when needed. 
Shelf life: Up to 2 years
---
10. Campbell's Chicken Alphabet ($1.65)
---
Spelling out your name in mushy pasta has never been so fun
Image credit: @micro.with.tido
This chicken alphabet soup is a childhood throwback. It's one of the rare occasions when it's okay to play with your food at the dinner table. Whatever it is, this humble canned soup boasts fancy vitamins and omega 3 acids so you stay healthy and strong. 
Shelf life: Up to 2 years
---
11. S&W Premium Kidney Beans ($2)
---
Most don't enjoy kidney beans as they are – you can either boil them in a clear soup or mash them down to make the red bean filling for steamed baos. If you're lazy, simply toss them into a pile of greens, and voila, you've got a healthy but filling salad. 
Shelf life: 3 to 5 years
---
12. Yeo's Premium Chicken Curry ($2.55)
---
Image credit: @mygoodie_
This chicken curry is the real deal for those looking for a balanced meal, with boneless chicken and potato chunks. There's even a spicy version for those who prefer some heat. 
Shelf life: 3 to 5 years 
---
13. Ayam Brand Sardines in Tomato Sauce ($3.60)
---
Image credit: @wonderfood_100
Another canned food staple. Having sardines was a real treat back in the day since it pairs with almost anything – even pasta. Don't beat it till you try it. While the Tomato Sauce variation is by far the most popular flavour, they also have sardines in Spicy Lime, Tomato Garlic, and Extra Virgin Olive Oil. 
Shelf life: Up to 5 years
---
14. Mili Pickled Lettuce ($0.75)
---
Image credit: Kimberly Wong
A cheap way to add some veggies to your everyday diet. But don't expect anything close to a fresh head of lettuce – this can of lettuce has been pickled in soy sauce and offers a crunchy bite. Goes well with Chinese dishes, especially a bowl of hot congee! 
Shelf life: Up to 5 years 
---
15. S&W Premium Sliced Beets ($2.10)
---
Image credit: S&W
For health-conscious folks who worry about the nutritional value of preserved food even when battling off zombies, these sliced beets will make their day. It's relatively low in sodium at 290MG per serving while giving you your much-needed veggie intake. 
Shelf life: 3 to 5 years
---
16. Hosen Longan In Syrup ($2.65)
---
Since you won't be able to get fresh fruits, add a couple of cans of these longans in syrup to your pantry. When strewn over shaved ice, it makes for a refreshing dessert after a hot day. 
Shelf life: Up to 2 years
---
17. Narcissus Stewed Pork ($3.50)
---
Image credit: Kimberly Wong
Not everyone's keen on forgoing a proper meal and for many of us, that means always having a variety of dishes. In that case, stewed pork is a must at your dinner table. This goes pretty darn well with a bowl of plain rice or noodles since it comes with a sweet soy sauce gravy.
Shelf life: Up to 5 years
---
18. Heinz Chicken Noodle Soup ($2.70)
---
A hearty meal that practically tastes homemade once heated up. Also perfect for those days when you might be a little sniffly, and all you need is some chicken noodle soup to feel better. 
Shelf life: 3 to 5 years
---
19. Hosen Fiesta Fruit Cocktail In Syrup ($2.85)
---
Image credit: Hosen
Honestly, if longans or peaches aren't enough for you then pile up on the fruit cocktail in syrup. It's almost like finding an entire fruit basket in one can! Pineapples, papaya, nata de coco are just some of the fruits included. 
Shelf life: Up to 2 years 
---
20. Libby's Corned Beef ($5.35)
---
Image credit: Kimberly Wong 
Not a super local product, but you can easily find corned beef in the shelves of FairPrice and Cold Storage. Consider adding this to your emergency food supply kit. It's already fully cooked but you can fry it up for maximum crunchy texture, and it goes with almost everything from rice to scrambled eggs. 
Shelf life: 3 to 5 years
---
Bonus: New Moon Abalone ($47.80)
---
This one's for the atas people. But in all seriousness, you might as well load up on a few cans of abalone since you're bound to go through them some day. The next CNY, perhaps? 
Shelf life: Up to 2 years
---
Canned food in Singapore 
---
Guys, don't panic – we're not going in a crisis any time soon. But for those who often nag say "it's better to be safe than sorry", now you know which canned foods in Singapore you should be filling up your pantry with. 
To protect yourself from COVID-19, check out:
For more on the COVID-19 outbreak, you can read: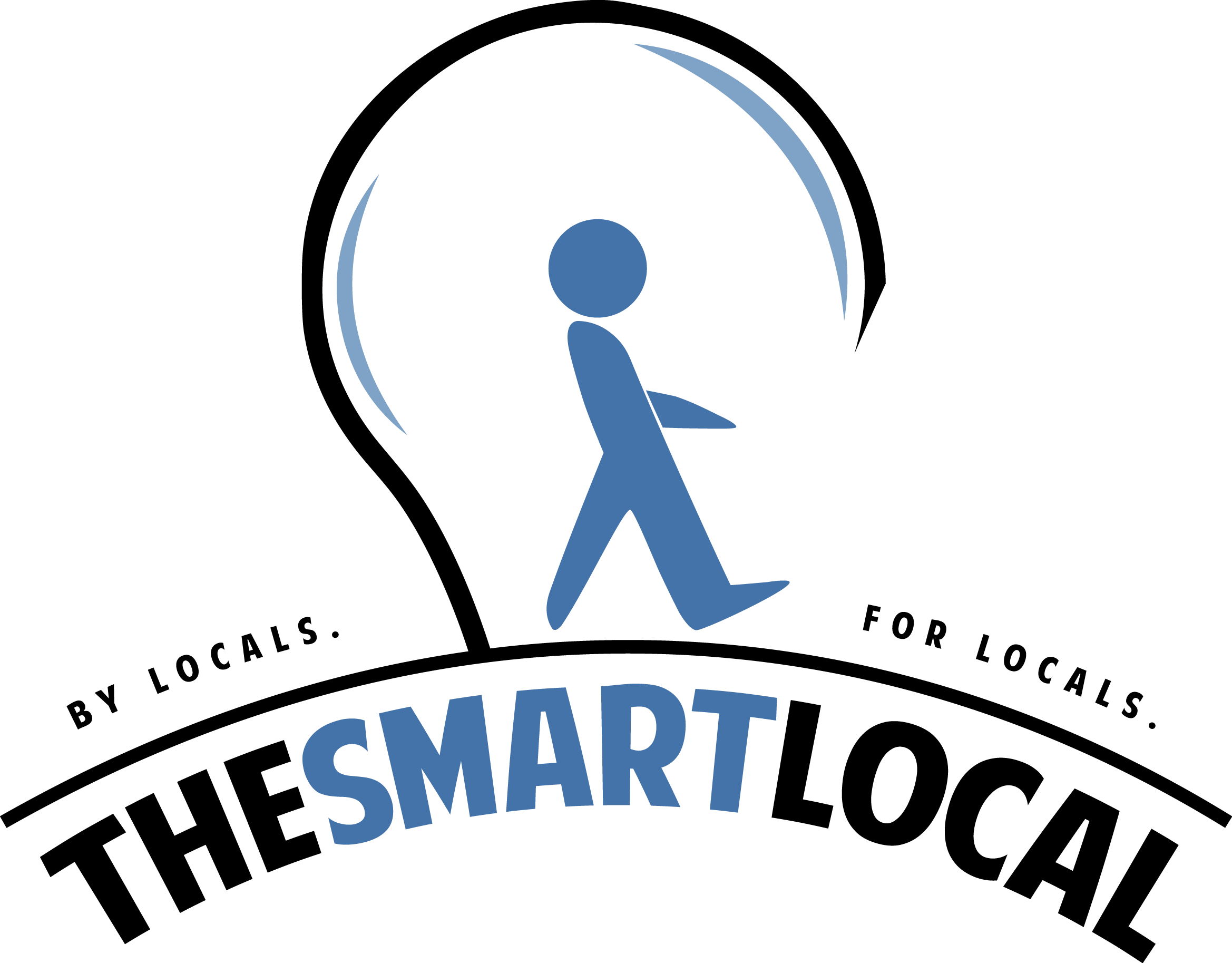 Drop us your email so you won't miss the latest news.