Where to get masks, hand sanitisers and thermometers in Singapore
---
We're one year into the Coronavirus, or Covid-19, and while things aren't as scary as they were at the beginning, it's still important to be extra careful everytime we leave home. While many of us wait for our turn to be vaccinated, one of the best things we can do right now is take all the necessary precautions – even if you're young and fit with a strong immune system. 
This includes wearing a mask in public, taking your temperature on a daily basis to ensure you're not feverish, and washing hands regularly to maintain personal hygiene. Here's the lowdown on the types of masks, thermometers, and hand sanitisers in Singapore and where to get them so you can stay protected and overcome Covid-19 like we have for past pandemics.
---
– Masks –
---
Types of masks that work against Covid-19
---
One very important point of note about masking up in light of Covid-19s: Not all masks are effective in protecting you from the virus. Here's a brief explanation on the commonly used types of masks, how they work, and what doesn't:
---
Surgical mask
---

Surgical mask
Image credit: @ivlylia
A surgical mask is your best bet. It's breathable, used by medical professionals, and forms a protective layer between your mouth/nose against any germy droplets that might possibly land on your face and infect you. It also prevents any of your own germs from spreading to others when you cough or sneeze.
Make sure the mask is properly adjusted for your face, with minimal gaps at the sides.

Image credit: Ministry of Health
Do also note that the longer a mask is used, the less effective it becomes over time. Dispose of a mask once it gets damp from your breath, or after it has been used from 8 to 16 cumulative hours – depending on the location or intensity of activity. If you've been, say, cycling around and sweating, or visiting a hospital, you'd want to switch to a clean mask earlier.
Dispose of your mask the responsible way by sealing it up tightly in a plastic bag beforehand so that the germs don't spread to others. If you're outside and don't have any plastic bags with you, it'll help to at least fold the mask up first, with the side that was previously in contact with your face on the inside.
---
N95 mask
---
N95 mask
Image credit: @hyunminyudavid
Another mask that can help protect you from Covid-19 is the N95 mask, which is actually more of a respirator that also works against pollution like haze. As it's more tightly fitted around the nose and mouth, it leaves less space for any gaps.
However, it's also much harder to breathe in than a surgical mask. You might have to take a short break from wearing it after every hour or two.
Unless you're in a high-risk job, such as a frontline healthcare worker, an N95 mask is not particularly recommended. But you can go ahead if you prefer to stay on the safer side of things.
---
Pitta mask/cloth mask
---

Pitta mask
Image credit: @soaobchan
You've probably seen your K-Pop oppas and Harajuku fashionistas wearing these, either as a sartorial statement or to conceal their identity. While cloth masks might not be as effective as surgical masks, it still adds an added layer of protection. You're now recommended to put them on whenever you're in a crowded area, even if you aren't sick, to protect yourself.
We'll recommend getting cloth masks that come with disposable filters to amp up the protection.
---
Where to get masks
---

Image credit: Kezia Tan
The government has periodically been handing out free reusable masks, and most Singaporeans would have collected them all by now. Do note that most of them have a recommended 30-day usage so be sure to toss them away once you've maximised its use and replace it with a fresh reusable mask. 
If you've missed the collection periods in the past, similar masks can also be easily purchased online on e-stores like Lazada, Shopee and Ezbuy. Check out our article on reusable face masks in Singapore with eco-friendly designs and  kid-sized masks for your little ones. 
With reusable masks, you'll want to look after them properly and avoid bad habits like touching the surface of your mask, or spaying it with hand sanitisers. These can affect the integrity of the mask!
---
Purchase your surgical masks online
---
You can typically purchase surgical masks from pharmacies and drugstores like Unity, Guardian, and Watsons. While they were sold out at many stores at the start of the pandemic, they're currently available at almost every drug store, sometimes with pretty colours and prints if you're looking for something fashionable to don.
Ordering online from platforms like Lazada and Shopee is another option, but do exercise your own judgement to assess whether a particular vendor is reputable and what they're selling is the real deal. 
---
– Hand sanitiser –
---
Where to buy hand sanitiser in Singapore
---
For your hand sanitiser to be effective against flu viruses, it has to contain at least 70% alcohol. These can normally be readily found at pharmacies, as well as stores selling body products. Thankfully, the shortage of hand sanitisers quickly came to an end with more companies producing and selling them.
---
Hysses
---

Image credit: Hysses
Hysses still has ready stock of their Rosemary Peppermint Hand Sanitiser (from $14.90) with over 70% ethyl alcohol content. Not just available in a boring and sterile-looking plastic bottle, some of their sanitisers also come in cute animal designs with a silicone strap to hook to your bag so it's always easily accessible. 
Find Hysses collection of hand sanitisers here.
---
Supermarkets – Giant, Sheng Siong, Cold Storage
---

Lifebuoy at Giant supermarket
Image credit: Kezia Tan
Supermarkets like Giant, Sheng Siong and Cold Storage are one of the easily-accessible spots to get your hand sanitizers. Unlike at the start of the pandemic, sanitisers are now omnipresent here, with a variety of different sizes, from large bottles with pumps, to compact 50ML versions to pop into your pocket.
---
– Thermometers –
---
Types of thermometers and how to use them
---
You can get thermometers from pharmacies like Watsons, Guardian, and Unity, but as with masks and sanitisers. For those worried about leaving home still, you can just as easily find some by searching on locally-based online stores like Lazada, where they're priced as affordably as $4.55.
---
Digital thermometers
---

Image credit: @justikanz
This is the standard thermometer most households have, and you're probably well acquainted with it from those days of temperature-taking exercises in school.
The proper way of using this is to place it under the tongue. While doing so, avoid moving your tongue or speaking, as the friction can produce heat which will affect the accuracy of your reading.
While these can be shared if washed thoroughly, it's best for each member of the household to have a personal digital thermometer for hygiene purposes. Alternatively, you can buy sleeves for the device, which are to be disposed of after each usage.
---
Infrared thermometers
---

Image credit: @anak.ibu.shop
A contactless infrared thermometer is the most hygienic way of taking someone's temperature, as there's no need for the device to come into direct contact with the person. You may recognise it as the go-to device that many safe-entry stations use.
It's the most eco-friendly option as well, since you don't have to buy any sleeves in order to use it, and is priced as low as $12.99, a huge dip from the ~$100 price tag when Covid-19 first started.
---
Ear thermometers
---

Image credit: @mrsd2083
An ear thermometer takes accurate temperature readings from inside the body itself – without being as invasive as, ahem, going through the rectum. Doctors tend to use these at clinics.
Similar to an infrared thermometer, this is also on the pricier side. You'll also need to buy disposable plastic caps for this, as the probe goes directly into your ear canal. Nothing too deep though – it's a fast and painless process.
Read our guides to the best thermometers to buy in Singapore.
---
Where to get masks, thermometers and hand sanitiser in Singapore
---
Now that we're back in Phase 2, it's important not to let our guards down and make sure we take the necessary precautions, from practicing safe distancing, to making sure we are well protected against the virus.
Stay healthy and maintain good personal hygiene, and hopefully this will all blow over soon.
Catch yourselves up with our other Covid-19 related articles:
---
Cover image adapted from: Braun, TheSmartLocal
Original article published by Rachel Yohannan on 12th February 2020 . Last updated by Kezia Tan on 31st May 2021.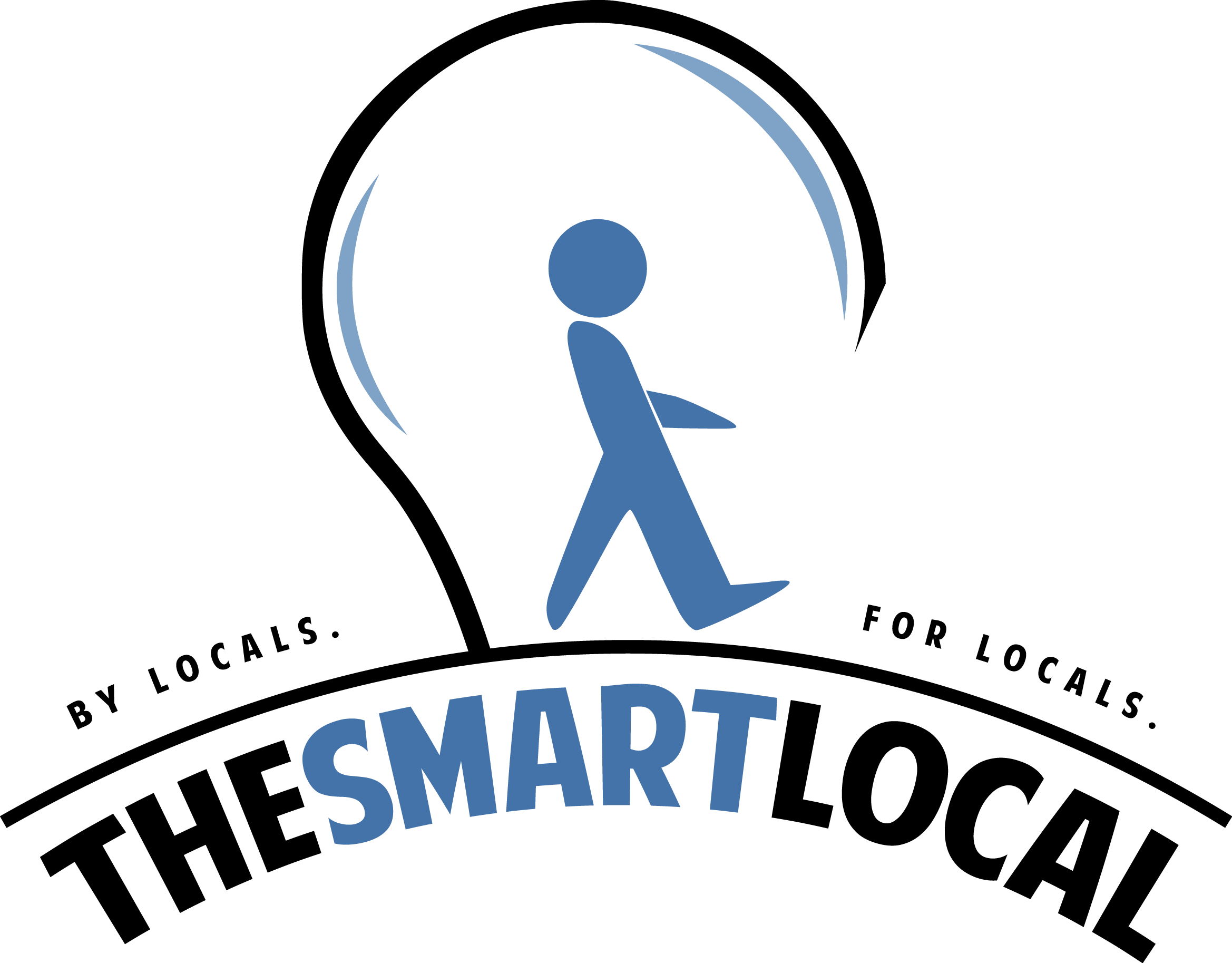 Drop us your email so you won't miss the latest news.