Masks for kids in Singapore
---
Remember the good old times when we only needed face masks for the occasional haze? Now that Covid-19 is still on the prowl, face masks are needed for everyone in the family – including children. Not sure where to get reusable kid-sized masks? Here are 11 online stores in Singapore where you can get masks made for kids.
Check out more articles on caring for kids during COVID-19:
---
1. Independent Market – $7.60 off a set of 4
---
Image credit: @independentmarketsg 
Wearing masks can be quite dreadful, even for adults. One way to make it more exciting for kids is to get masks with a fun print! You'll be surprised at how quickly children take a liking to things that are visually interesting. 
This set by Independent Market comes with four kid-sized reusable masks with designs of your choosing. Go wild choosing between designs like dinosaurs, cats, rockets and unicorns.
The masks also come with pockets for you to insert your own filters for more protection. The filters need not be pricey – you can use anything from a folded surgical mask to a paper towel.
Note that delivery will set you back $5, but you can opt for self-collection at the Independent Market stores in Holland Village or Tanglin. 
Price: $7.60 off a bundle of four masks
Shipping fee: $5
---
2. Marvelous Works – Support a social enterprise
---

Image credit: @marvelousworkssg
As a certified social enterprise, Marvelous Works offers work and income to single mums and women from underprivileged backgrounds. In this Covid-19 season, the enterprise is also selling homemade reusable face mask sleeves for kids and adults. 
The 3D shape and the use of 100% cotton allow for breathability so your kids can run around in them with no issue. But before you let them run outdoors, remember to insert a filter! The website recommends non-woven materials, surgical masks, nappy liners, dried up wet tissue and kitchen towels. 
To coax your kids into wearing it, consider getting a matching one for yourself. It'll make for a good family picture and make the $4 delivery fee well worth it. 
Price: $10-15 each
Shipping fee: $4
---
3. And Sew She Did – Customisable prints
---

Image adapted from: And Sew She Did
Parents know that children can be extremely fickle-minded – your child might love Peppa Pig one day and cry for a Pokemon plushie the next. In spite of that, finding the perfect face mask won't be a problem with And Sew She Did. 
Ordering is easy – simply take a screenshot of a print your child likes and submit it over Facebook. Include information about the size you want and your mailing address and voila, a specially customised face mask is yours. Each mask has two  layers of cotton with a slot for your own filter.  
Price: $7 each
Shipping fee: $3.20
---
4. Sea Apple – Matching apparel and masks
---
Kids' masks come in a variety of  designs
Image credit: @seaappleshop
If you find yourself eyeing clothes from Sea Apple on most occasions, you should know that they also stock children's masks in the depths of their online catalogue as well. There isn't a tab marked out for masks, but you'll pull up the options by typing "mask" in the search bar. You'll also be able to find clothes in the same fabric as the mask that tickles your fancy.
These masks start from $10 and come in dainty, understated designs such as cream plaid, pastel stripes and floral. The masks are also 100% cotton and machine washable and come with a pocket so you can insert a filter easily.
Price: $10-$12 each
Shipping fee: $1 with Singpost postage
---
5. CYC Made to Measure – masks from local tailors with N95 hydrophobic filter
---

Image credit: @cyctailor
From the same people who tailor shirts, suits and blazers come reusable face masks made from Egyptian cotton fabric. The good thing about this mask is that each one comes with a N95 hydrophobic filter insert, so you don't have to source for your own filters. 

Image credit: CYC Tailor
Their collection of over 30 mask designs come in child-friendly sizes and are made with premium Egyptian cotton fabric with adjustable earloops for a snug fit. Each mask comes with a filter which is also washable, but it's recommended that you discard the filter after 10-15 washes. If you run out, you can easily get a 25-piece pack of filter refills from them at $6.25. 
Price: $16 (U.P. $20) each
Shipping fee: $3.20, or free self-collection from Bendemeer office.
---
6. The Cotton Shoppe – soft Japanese fabric with free normal postage
---
Image credit: @the_cotton_shoppe
The adorable prints on these reusable face masks are to die for, and will match any toddler equipment you bring out. It's not by chance, as The Cotton Shoppe specialises in making baby and toddler products from onsies to bibs. 
The kids' face masks are handmade with 100% Japanese fabric which is extra soft yet extra sturdy. This breathable material keeps the kids happy, while the back slots keep the filters you insert firmly in place. 
Only a few pieces of each design is made, so get your hands on the cutest ones before it's too late! 
Price: $15 each
Shipping fee: Free normal mailing within Singapore
---
7. The Last Straw – receive within 2 days
---

Image credit: The Last Straw
If you want to get your kids protected as quickly as possible, The Last Straw will get face masks to you for free under a week. The kid-sized masks retail for $6.90 each with free mailing, but you can add $4.50 to get it within two days. 
It comes fast, but rest assured it doesn't skimp on quality. Each mask is made with three layers of cotton with a filter inside. There's only one size, but it comes with adjustable ear loop straps for a snug fit. To wash, simply use regular soap and hang it to dry. 
There are no fancy designs to choose from, but you can pick either blue or green. Consider buying both if you expect to go out a lot – that way, you can use and wash each one on alternate days. 
Price: $12 for two pieces
Shipping fee: Free normal mailing within Singapore
---
8. Olive Ankara – 10% of proceeds go to local charities
---

Image credit: @oliveankara
These handmade face masks are brightly coloured with Olive Ankara's signature tribal designs, all fully reversible and washable. While the fabric mask itself isn't resistant to bacteria, you can easily slot an adult-sized surgical mask inside to fix that.
Choose from an array of cotton wax prints, each upcycled from leftover material from their clothing line. Moreover, 10% of the revenue collected will be donated to local charities helping migrant workers and people in need – so you'll be getting your kids protected and helping the less fortunate while at it. 
Price: $19 each
Shipping fee: Free shipping within Singapore
---
9. Hiro and Jack – 5-ply kids' masks
---

Image credit: Hiro and Jack
Unlike other fabric masks, the kids' masks from Hiro and Jack have five layers. The innermost and outer layers are cotton, with two additional water resistant layers on top of another N95 layer. These layers make this reusable mask akin to a N95 one – meaning you don't have to insert any more filters for the same level of protection.
Image credit: Hiro and Jack
It's recommended that you wash this mask daily, so get more than 1 per child if you need to send your kids to childcare everyday. You can pick different designs, with 6 to choose from at $26.90 each. To keep track of whose mask is whose, top up $5 for a custom name print. 
Price: $26.90-$29.90 each
Shipping fee: Free normal mailing within Singapore
---
10. Copper Line – made in Korea
---

Image credit: @copperline.official
Apart from blessing us with K-pop and kimchi, it seems Korea is bringing us face masks too. Copper Line, for one, is a Korean face mask brand with patented "copper fabric". It's said that this has antibacterial and self-sterilising functions – something more than welcome in this season. 
Kids aged three to seven years old will benefit from the size XS masks, while parents can get the M or L sized ones. The masks are dust-proof, protect against UV rays and last for an unlimited number of washes, justifying the price point of over $40. 
They're currently available on Krisshop for $41.31, or 5,163 miles excluding GST. Alternatively, you can get them on Lazada at $45.90 each.
Price: $41.31 each
Shipping fee: $6
Order CopperLine via the KrisShop Website
---
11. Le Petit Society – personalised masks from $6
---

Image credit: Le Petit Society
As parents, we love to slap a label on everything our children own – especially when they're school-going children who easily misplace things. You can now opt for personalisation of your little one's mask when you buy Le Petit Society's kids mask range.

There are plenty of masks to choose from, from checks and stripes to floral patterns, and personalisation comes at a small price of $6 on top of the base price of a mask (now $6, U.P. $10). Masks are also made of breathable cotton and comprise a filter slot for extra protection.
Price: $6
Shipping fee: $5.50 for standard shipping, $20 for express shipping, or free self-collection.

Le Petit Society Website
---
Where to buy face masks for kids
---
Even though the legal age of mask-wearing in Singapore is above the age of six, if you're a parent, you might still want to go the extra mile to protect your little ones. Getting children to wear and keep their masks on is no easy feat, but with these kid-friendly masks in the right colours and fit, you can make this transition much easier for your little ones. 
It's a tough change, but with Reusable masks can also be stored for a long time, so invest now and you'll always be prepared for the future.

Check out our other kid-related content here:
---
Originally published on 12th May 2020 by Jacinth Chia. Last updated by Kimberly Wong on 12th June 2021.
Cover image adapted from: (Clockwise) @oliveankara,

@seaappleshop
,
@the_cotton_shoppe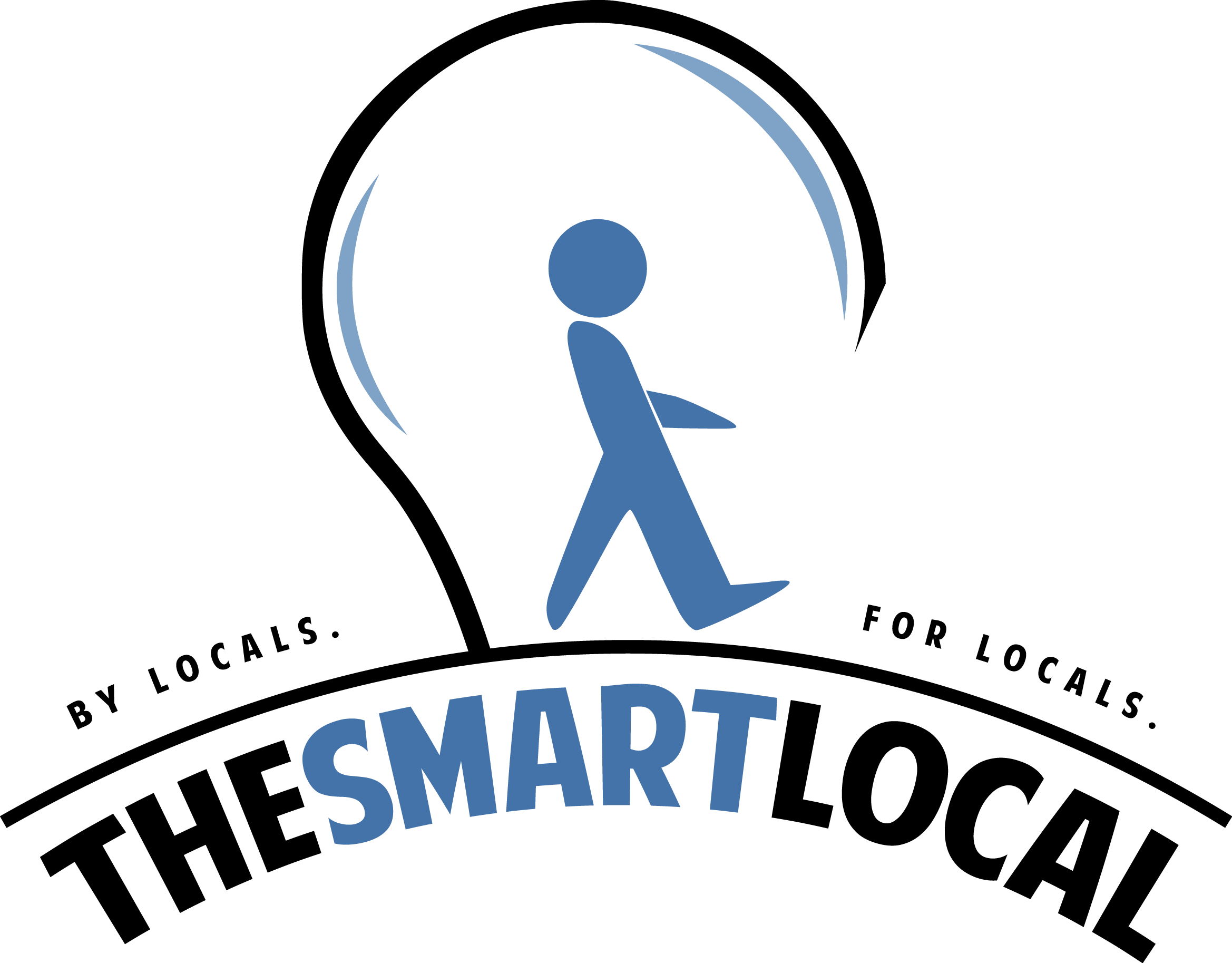 Drop us your email so you won't miss the latest news.