Household items to entertain kids while WFH
---
Images adapted from: @workshopstefanib and TSL
Picture this: you're attending an online meeting with your superiors. You're talking about serious issues when suddenly, a pair of curious eyes peer into your workspace as your little one clamours for attention and tries to scale your table top.
After the Circuit Breaker measures were put in place, parents have found themselves having to juggle work and care for their kids. But instead of splurging on toys and other activities to keep them entertained, there are actually some household items that will help you out.
Here are 8 household items you can use to occupy your kids' time without breaking the bank.
---
1. Empty toilet paper rolls – makeshift binoculars and animals
---
Image credit: The Spruce Crafts
Famous fictional explorers from Indiana Jones to Dora the Explorer have all got one thing in common – they never explore without their trusty pair of binoculars with them. And with just two pieces of empty toilet rolls, your little one can fix up their own binoculars and embark on their very own adventure around the house. 
Image credit: @workshopstefanib
If they'd rather work on a creative project, you can task them to make some cardboard animals using the rolls, coloured paper, and some crayons. Either way, this project will keep them engaged for at least an hour – giving you some precious time to focus on getting work done.
---
2. Egg cartons – make cute animals and flowers
---
Image credit: One Little Project
Eggs are a staple in any household – but that doesn't mean you should be hoarding them. And rather than throwing out the egg cartons after using up the eggs, recycle them for your kiddo's next DIY project. Both cardboard and plastic cartons work fine! 
Image credit: @playhouseartla
Cute cartoon animals, flowers, fairy houses – there's no limit to what this humble object can become. Sit your children down with some markers, string, and paint, and watch as their imaginations run wild.
---
3. Colander – improves motor coordination
---
Image credit: Hands On As We Grow
Our colanders are used to strain water after boiling our pastas or veggies. But when it's not in use, it can easily be used for a fun little activity for the younger kids. Just thread a bunch of colourful straws or pipe cleaners through the holes and have your children untangle them – it's a sure-fire way to capture their attention. 
This activity is beneficial beyond just being an entertaining project. By using their little hands and minds to do this, the task also doubles up as a way to boost their motor coordination, which will aid their development in the long run.
---
4. Cardboard boxes – turn it into vehicles or houses
---
Image credit: @angi_k
These days, everything from groceries to exercise equipment gets delivered to us. But before you leave the boxes outside for the karang guni man, here's an idea: turn it into a car or a house, and have your kids use it as a tool for their next imaginative adventure at home.
Whatever you choose to create, your kids will have a ball of a time using them to invent their own stories. And while they're invested in their new escapades, you can quickly use the time to get some work done. 
---
5. Plastic bottles – makeshift bowling alley
---
Image credit: Pinterest
For adults, exercising at home can be done via YouTube workouts. But most of the time, these routines are too rigorous for a young child to follow. In its place, one way to get your kids active is to gather all the unused plastic bottles in your house, grab a ball, and set up a makeshift bowling alley.
Sure, it may not be as sweat-inducing as going outdoors, but it's a creative way to get your kids jumping around and having their fun. Bonus: all the excitement may tire them out as well, which may save you from having to deal with hyperactive kids throughout the day. 
---
6. Blankets – indoor tents and forts
---
Image credit: @dearestsomeday
Whether your family is the outdoorsy type or not, camping is always an exciting experience for the kids. And while outdoor activities are limited these days, a camping adventure can still be done – with an indoor tent using all the blankets you've got in the house.
You don't need to make it fancy – simply toss the blankets over some chairs and tables to prop it up. With this tent, the kiddos can bask in the camping feels and keep themselves entertained with their games and toys inside.
---
7. Empty tissue box – shoes and mailboxes
---
Image credit: Craft Creations 
We don't generally think twice about a tissue box. After all, the most we do with it after it's empty is to recycle it or throw it out. However, the next time you've got an empty tissue box on hand, be sure to keep it as it can be used by kids for various DIY projects.
For the younger ones, turn the boxes into goofy gloves or "robot hands". You can leave it as it is, but if you want the kids to exercise their imaginations a little, sit them down with a bunch of paint and other paraphernalia that they can use to embellish their wacky gloves. 
If you've got older kids, task them to turn the tissue boxes into mailboxes instead. Let them decorate the boxes to their heart's content, and when they're done, they can write letters to their family members and "mail" the letters using their newly created mailboxes. More than just a fun activity, it also improves fine motor and writing skills – so rest assured that your kid will enjoy themselves while benefiting from this activity.
---
8. Sponges – an alternative way to paint
---
To take painting up a notch, repurpose your spare beauty blenders or unused kitchen sponges for your kids to use as makeshift painting tools instead. They'll have fun stamping out funky shapes to create their very own masterpieces – or maybe they'll just amuse themselves by squishing the sponges and watching paint drip down their arms.
Image credit: @eejaytan
Either way, it'll get messy – so come prepared by dressing them in old clothes, and protect your floors with tons of newspaper.
---
Entertaining kids with household items during the Circuit Breaker
---
Keeping up our productivity levels at home is one of the biggest challenges we face these days. But for parents, it's especially difficult considering that they also have to take care of their kids while keeping up with work. 
Fortunately, you don't always need expensive gadgets or toys to keep the children entertained. These 8 household items show that there are things commonly found at home which can be used to occupy them, buying you time to focus while they play and pick up some helpful skills along the way.
While these items will help to keep their children entertained, parents may also wish to have some ready tools to engage their little ones meaningfully at home.
Curriculum specialists from various preschool operators have developed fun learning activities and resources for the preschool community. 
Courtesy of these preschools, the Early Childhood Development Agency (ECDA) has been consolidating and sharing these activities and resources with parents, so that they are able to carry out enriching learn-and-play sessions with their children at home, at their convenience.
---
Bonus: Tips from professional early childhood educators for WFH parents
---
The professional early childhood educators also have some helpful tips to tide parents over during this trying period:
Speak to your child's educator for help
Make use of the opportunity to clear any doubts and get advice during the educators' allocated check-ins with their children and parents. To get the most out of this conversation, think about what you would like to ask before the call takes place! 
Work will flow smoother once you identify the pockets of time you have throughout the day. For example, when your child is either resting or occupied so you can focus on your own tasks.
Be forgiving on yourself if you don't have the time, energy or means to provide meaningful and engaging activities for your child all hours of the day. Parents need a break too!
Without a doubt, it's not easy to juggle both WFH and carrying out HBL for your preschoolers. So if you're struggling to do so, be sure to reach out to professionals like early childhood educators for help. Professionally-trained and armed with skills that can help make the most out of a child's learning and well-being, they're more than well-equipped to answer any questions you may have, which will ease the burden a little. 
We're living in a tough time, and it's especially so for parents and early childhood educators alike, who are working doubly hard to ensure their children continue to learn despite the circumstances. To make learning fun at home, drop by ECDA's website to access the variety of learning activities and resources contributed by the preschool community. 
Salute to Singapore's preschool teachers! They are working hard in tandem with parents throughout this difficult period by continuing to offer their service, providing resources and checking in on the children and parents' well-being.
---
This post was brought to you by ECDA.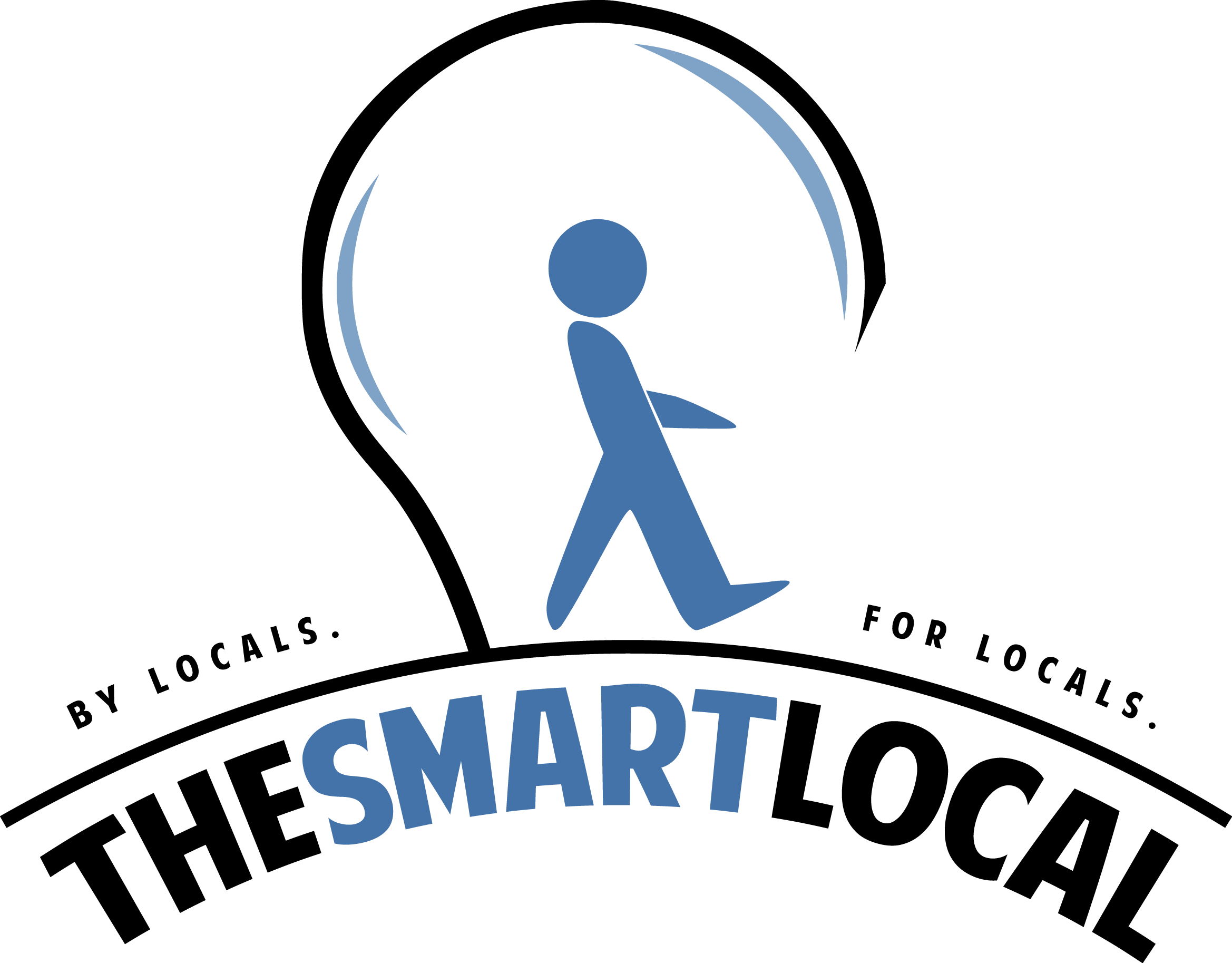 Drop us your email so you won't miss the latest news.