Discounts and free services for frontline workers
---

Image adapted from: Gifts with Ease, @nandossg & @annabellepsychology
The COVID-19 pandemic has been a trying time for everyone, especially essential workers labouring on the frontlines. From healthcare workers to delivery drivers and F&B staff, these groups of people are risking their lives to work and make sure the country is still up and running.
In difficult times like these, our community has risen up to show support for frontliners in true kampung fashion like singing and cheering from windows. And while staying at home is the best thing we can do for them, these 8 discounts and free services for frontliners show how some businesses are helping to express the nation's gratitude to these heroes.
Check out other promotions here:
---
1. The Botanic Body – 20% discount on all items

---

Image credit: Emilyn Foong
The increased workload for frontliners during this Circuit Breaker (CB) inevitably means higher stress levels which can take a toll on anyone's skin. Frontliners can now take advantage of this 20% discount by local skincare brand The Botanic Body until 31st May 2020.
For those unfamiliar with this homegrown brand, they sell all-natural face masks, hair oil, body creams, and scrubs. This means their products have no "nasties" like parabens, alcohol, chemicals and preservatives. Another big plus – all products are cruelty-free.

Image credit: @thebotanicbody
To enjoy the promotion, just contact them via their website, Facebook, or Instagram to let them know you want to claim the discount. You'll have to show some proof that you're a frontliner and then they'll issue you a promo code to use during checkout. Orders of more than $50 will also get you free shipping.
Even if you're not a frontliner, consider getting a mask for yourself or a loved one anyway because a portion of all sales during this time will be donated to charity.
Website | Instagram | Facebook

---
2. Annabelle Psychology – free virtual counselling

---

Image credit: Annabelle Psychology
Besides physical exhaustion, healthcare workers also have to endure immense psychological stress from the increased shift hours and patient workload.
When it gets too hard to cope, it might help to have a professional listening ear to unload your woes to. That is why Annabelle Psychology is now offering their Telehealth services for free just for frontline healthcare workers.
Telehealth by Annabelle Psychology is a way of accessing mental healthcare services remotely through calls. For healthcare workers, simply drop them a message with your name, hospital, and ward and they'll contact you for a session.
Sign up for Annabelle Psychology's free Telehealth consultations here.

---
3. Gifts with Ease – 25% off flower orders for frontliner recipients

---

Image credit: Gifts with Ease 1, 2, 3

For families and friends of frontliners who want to show their love and appreciation, flowers are a pretty OG way to do it. But where live flowers demand lots of love and attention, Gifts with Ease's dried and preserved blooms stay beautiful without the need for watering.
These low-maintenance arrangements range from big expressive bouquets to quaint little teacup flowers, so there's an option for everyone.

Dried and preserved arrangements in domes
Image credit: Gifts with Ease 2
Interested buyers can drop Gifts with Ease a message on their website, Facebook, or Instagram, quoting the promo SGUNITED25 to get a 25% discount on orders for frontline workers. Their $20 delivery fee will be waived if you spend over $250.
Website | Facebook | Instagram
---
4. Starships Balloons – 25% off for recipients who are frontliners

---

Image credit: @starshipsballoons
Besides flowers, you can also consider balloons to brighten up the day of a frontliner. It's a great choice especially if your recipient has any allergies you might be unaware of. Some of Starships Balloons' popular choices are their bundle of 5 balloons, customisable 7- or 20-inch balloons, and balloon bouquets.
To claim 25% off on your order, contact them through their website or socials like Facebook and Instagram, quoting the code FRONTLINE25. Delivery services will incur an additional charge of $30.
Website | Facebook | Instagram
---
Food and beverages

---
5. Wanton Noodle House – 10% off all F&B bills to hospitals

---

Image credit: Wanton Noodle House
Sometimes, there's nothing more comforting than warm, flavour-packed local food during a long, hard day. Now, Wanton Noodle House is offering 10% off all orders delivered to hospitals. All you have to do is flash a picture of your hospital pass when making an order through Whatsapp or Facebook.
We recommend ordering with colleagues since there's a minimum order of $30 and a delivery charge between $6-$15 depending on the location of the hospital. If you make a large order of $100 or more, delivery is free.
Order through WhatsApp (8498 4137) or Facebook.
Address: 312 Bedok Road, Bedok Market Place, Singapore 469475
Opening hours: 9AM-9PM, Daily
Telephone: 6636 3326
Website
---
6. Barisart Coffee – 15% off your takeaway bill

---

Image credit: Baristart Coffee
If you're a healthcare worker who lives or works near Tanjong Pagar, make sure to hit up Baristart. They're a Japanese cafe chain that incorporates Hokkaido milk into their coffee and dishes. Some of their popular items are the cream puffs, Hokkaido carbonara, and oyako don.
For healthcare workers, just present your ID at their branches and get 15% off your takeaway bill.
Baristart Coffee Tras St
Address: 65 Tras Street, Singapore 079004
Contact: 6904 3168
Baristart Coffee Sentosa
Address: 40 Siloso Beach Walk Sentosa, Singapore 098996
Contact: 6970 0631
Opening hours during CB: 8AM-9.30PM
Website
---
7. Tok Tok Inonesian Soup House – 15% off on takeaways

---

Image credit: Tok Tok Indonesian Soup House
With the virus in full swing across the world, travelling is out of the question for most of us. But you don't need to wait till your next trip to get some authentic Indonesian food. Tok Tok Indonesian Soup House serves food with a stamp of approval from Indonesian expatriates looking for comfort food in Singapore.
Some recommended takeaway dishes are Madura beef soup and Buntut Goreng which is fried oxtail with sambal and a side of oxtail soup. Healthcare workers can flash their ID at any of their 3 outlets to get 15% off their takeaway order.
Address: 18 Ann Siang Road, #01-01, Singapore 069698
Opening hours: 11AM-9PM, Daily
Telephone: 6221 1760
Full list of outlets here.
Website
---
8. Nando's – 50% off takeaway bill for transport and grocery staff

---

Image credit: Nando's
In this fight against COVID-19, a winner-winner chicken dinner is something our frontliners can look forward to. Known for their peri-peri roast chicken, Nando's is perfect for any frontliner in need of some indulgence.
From now until 1st June 2020, those working in industries like F&B, healthcare, grocery stores, delivery and transport can claim 50% off all takeaway orders at Nando's. Just drop by any outlet in your uniform or show a work ID to claim the discount. You can also make an advanced order on their website where there's a dedicated section for this sweet deal.
Opening hours: 11AM-10PM, Daily
Full list of outlets here.
Order here.
---
Bonus: GrabCare – exclusive Grab services for healthcare frontliners
---
This is not one of those discounts or free services but for healthcare workers who struggle to get to and from hospitals due to odd work hours and the reduced frequency of public transport, there's now a dedicated service on Grab just for them. This service is similar to JustGrab but is exclusively for healthcare workers. To access within your app, just get a superior to submit your details to Grab.
Find out more here.

---
Frontliner discounts and free services

---
Singapore would not be able to function without staff in essential services helping to keep the country going. These discounts and free services will definitely be a meaningful token to support our frontline heroes when they need it most – we can do our part by spreading the word to keep their spirits up!
Check out other related articles here: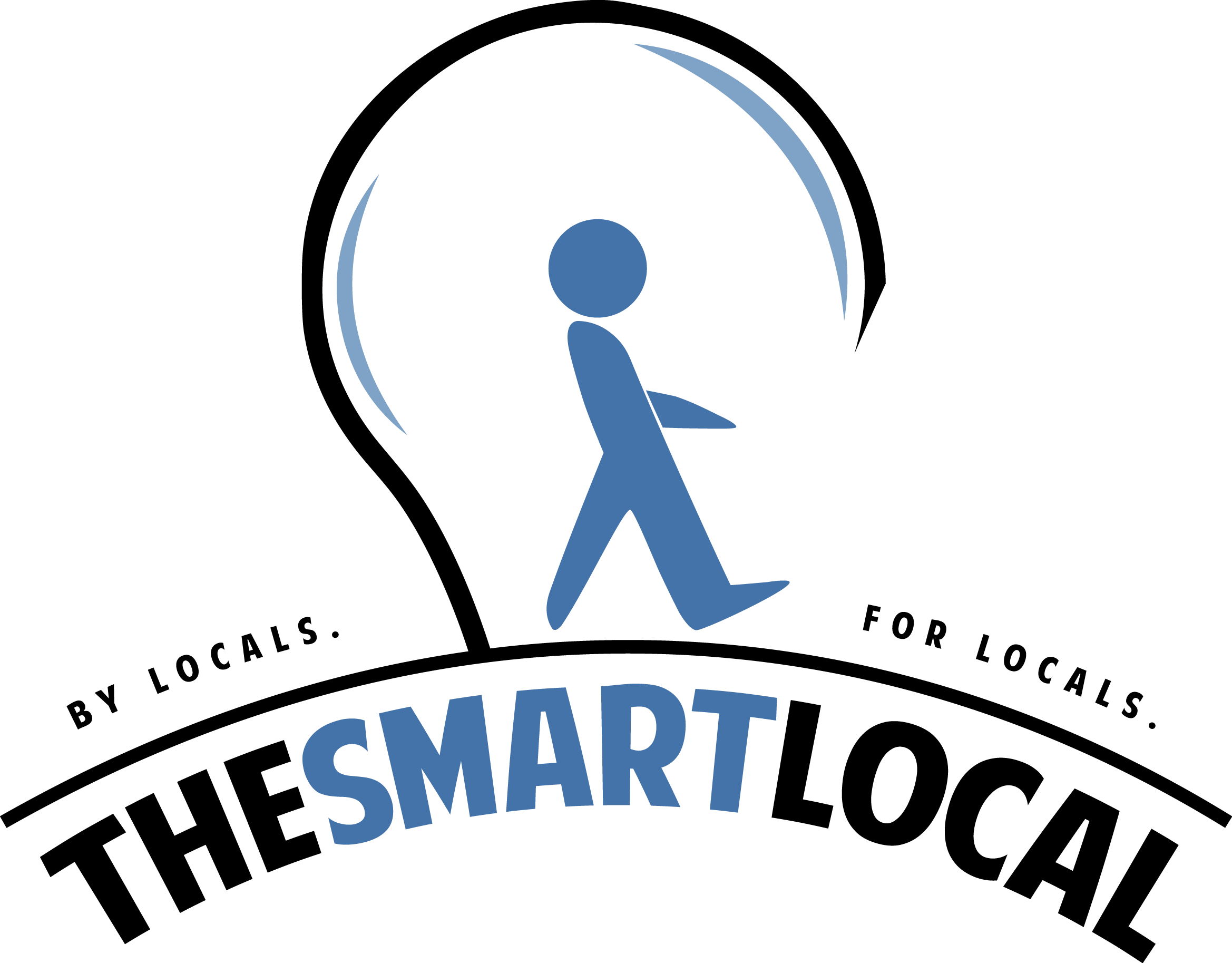 Drop us your email so you won't miss the latest news.