---
Free running tracks in Singapore
---
There are many ways to get into the groove of the #fitspo life in SG – think cycling, hiking and an outdoor excursion to our many nature parks like Bukit Timah Nature Reserve. But if you thrive on lacing up the track shoes, these free running tracks in Singapore may be what you need to iron up your stamina with zero distractions.
Hit the tracks at these places too:
---
– East –
---
1. Our Tampines Hub – Elevated indoor & outdoor running tracks
---
Nature hideouts like Bedok Reservoir, Tampines Eco Green and Pasir Ris Park form some of the places that Easties go to for their daily jog. But if the weather takes a downer, have Our Tampines Hub as your plan B.
It's the biggest integrated community centre in SG with both outdoor and indoor running tracks – the latter takes up the entire 5th floor and comes with shower and locker facilities.
Address: 1 Tampines Walk, Singapore 528523
Opening hours: 24 hours, Daily
Telephone: 6340 3636
---
2. SUTD Running Track – 400m track open as late as 11pm
---

Image credit: World Orgs
Ideal for those living further east is SUTD Running Track, which is located within the Singapore University of Technology and Design's (SUTD) campus in Changi. It's open to the public till as late as 11pm, catering to night owls out there who favour jogging without sweating under the sun.
It also happens to be right opposite Changi Business Park AKA the "Eastside's CBD", which has many yummy food spots to grab a bite at without forking out a pretty penny. 
Address: 55 Changi South Avenue 1, Singapore University of Technology and Design, Singapore 485997
Opening hours: 7am-11pm, Daily
Telephone: 6499 8927
---
3. Bedok Stadium – Sports complex with nearby gym
---

Image credit: ActiveSG
Just up the street from the famed Bedok 85 Market is Bedok Stadium, which has a standard outdoor running track Easties can easily get to. 
If you're down for a weightlifting sesh to tone your muscles, head to the gym at Heartbeat@Bedok across the road. Admission costs $2.50 for adults and $1.50 for students and senior citizens.
Address: 1 Bedok North Street 2, Singapore 469642
Opening hours: 7am-8.30pm, Daily
Telephone: 6443 4846
---
4. TMJC Running Track – Less crowded option
---
Sports stadiums aside, there are schools with running tracks that are made open for public use too. Tampines-Meridian Junior College's (TMJC) track is available for anyone to pop by during the weekends. Plus, you won't have to worry about sharing the lanes with too many people since it's less crowded than at stadiums.
Address: 21 Pasir Ris Street 71, Singapore 518799
Opening hours: Sat 3pm-9pm | Sun 9am-7pm (Closed on weekdays)
Telephone: 6349 3660
---
– Central –
---
5. 100Plus Promenade – Sheltered 888m-long track
---
BTS's world tour concert and the World Rugby Sevens Series are just some of the many roaring events that have taken place at the Singapore Sports Hub. 
But that's not to say we should give its sporting facilities a pass – the 100Plus Promenade is SG's largest sheltered running track, spanning 888m around the National Stadium. It's also open 24/7 for you to pop by for a quick cardio sesh whenever you wish.
Address: 1 Stadium Drive, Singapore Sports Hub, Singapore 397629
Opening hours: 24 hours, Daily
Telephone: 6653 8900
---
6. Home of Athletics – Used by national athletes
---

Image credit: @redsportssg
Rookie or pro, many runners out there might have idols they look up to. To help #manifest the reality of one day becoming as fast as Soh Rui Yong, clock your kms at Home of Athletics, the main track used by TeamSG athletes. 
Other features such as hurdles, a shot put ring and a steeplechase pit are also available – perfect for trackies out there who wish to clock in extra training hours. 
P.S. Check out these running tips as shared by Rui Yong.
Address: 52 Stadium Road, Singapore 397724
Opening hours: Mon & Wed 7am-3pm | Tue, Thu & Fri 7am-5pm | Sat 12pm-5pm | Sun 7am-9.30pm
Telephone: 6348 1291
Kallang Practice Track website
---
7. Toa Payoh Stadium – Opposite Toa Payoh MRT
---

Image credit: @plau333
TPY Residents can head over to Toa Payoh Stadium for a run, which is located opposite the MRT station.
The estate isn't just known for its iconic dragon playground either. Once you're done, slip out of your running shoes and pop by Toa Payoh Town Park, a serene oasis with nature views you can soak in while catching your breath.
Address: 297 Lorong 6 Toa Payoh, Singapore 319389
Opening hours: 4.30am-8.30pm, Daily
Telephone: 6259 2916
---
8. Bishan Stadium – 5-minute walk from J8
---

This stadium hosts the annual AFF Suzuki Cup that invites players from around the region.
Image credit: @ekorharimaumalaya.my
Bishanites may fondly remember this place from their sports day memories – Bishan Stadium is a convenient spot where all residents can head to. It's also just 5 minutes away from Junction 8. 
Address: 7 Bishan Street 14, Singapore 579784
Opening hours: 4.30am-8.30pm, Daily
Telephone: 6352 6631
---
9. Serangoon Stadium – Short bus ride to popular cafes
---
Minutes away from Serangoon MRT sits Serangoon Stadium, with a full-sized running track amongst other facilities including a swimming complex.
There are also many food options around the corner if you're looking for some post-workout fuel. Besides NEX, cafes such as Eleven Strands and Lola's Cafe, which are just short bus rides away.
Address: 33 Yio Chu Kang Road, Singapore 545677
Opening hours: 4.30am-8.30pm, Daily
Telephone: 6288 0086
---
10. Hougang Stadium – Opens at 4.30am for early birds
---
They say that the early bird catches the worm; pre-dawn risers will get to have the track all to themselves at Hougang Stadium from 4.30am onwards. Time to soak in the crisp morning air before the daily hustle begins.
Address: 100 Hougang Avenue 2, Singapore 538856
Opening hours: 4.30am-8.30pm, Daily
Telephone: 6386 4856
---
– North –
---
11. Sengkang Sports Centre – Beside IG-worthy nature park
---

Image credit: ActiveSG
Low-key as it may be, Sengkang has many nooks to look out for, with Sengkang Sports Centre being one of them. Housed within the same complex as a world-class hockey pitch, the running track is one you can pop by for runs if jogs around the neighbourhood aren't your thing. 
Be sure to visit the scenic Sengkang Riverside Park just outside the complex. The picturesque lalang fields and floating wetlands will make you feel like you've stepped into a Monet painting IRL.
Address: 57 Anchorvale Road, Singapore 544964
Opening hours: 7am-10pm, Daily
Telephone: 6315 3576
Sengkang Sports Centre website
---
12. Yishun Stadium – Opposite ORTO
---

Image credit: ActiveSG
Northies have Yishun Stadium as their daily go-to track. It is situated near Khatib MRT, making it a convenient midpoint for dwellers of both neighbourhoods. 

Tuck into some Thai boat noodles at ORTO after your run
Image credit: BKK Bistro & Bar
Some of us live to eat – those in this camp can't lie that food will be the one thing on your minds after working up a sweat. Satisfy your hunger pangs at ORTO at Yishun, a 24-hour recreational facility with a whole string of eateries to grab dinner with your running kakis.
Address: 103 Yishun Avenue 1, Singapore 769131
Opening hours: 7am-10pm, Daily
Telephone: 6851 8600
---
13. Choa Chu Kang Stadium – ActiveSG with next-level pool
---

Image credit: ActiveSG
Don't think Choa Chu Kang is just an ulu hideout. For those who call this estate home, there's Choa Chu Kang Stadium which is pretty easy to get to. 

Image adapted from: ActiveSG, ActiveSG
CCK dwellers can also brace themselves for some splashin' good fun at the swimming complex located beside the stadium. It's also ideal for active family outings with the kiddos – they wouldn't want to miss the long slides and water playgrounds for sure.
Address: 1 Choa Chu Kang Street 53, Singapore 689236
Opening hours: 7am-9.30pm, Daily
Telephone: 6767 4576
---
-West-
---
14. Bukit Gombak Stadium – View of Little Guilin
---

The view of Little Guilin will push you forth as you complete your run.
Image credit: eventfinda
Some prized perks Bukit Gombak residents have under their belts are the nature parks right at their doorstep. No stadium has quite the view like Bukit Gombak Stadium, located just behind Little Guilin at Bukit Batok Town Park. Runners will get treated to some sicc views while working out, making them forget about the pain burning through their legs for a moment.
After finishing your workout, drop by Bukit Batok Hillside Park to explore even more nature views. Try finding these "torii" gates on your adventure.
Address: 800 Bukit Batok West Avenue 5, Singapore 659081
Opening hours: 7am-8.30pm, Daily
Telephone: 6565 2467
---
15. Jurong East Stadium – Next to pool with fun water features
---

Image credit: ActiveSG
Westies have Jurong East Stadium in the 'hood, where they can hit the tracks for a stamina boost.
The stadium sits next to a sprawling swimming complex, located at Jurong East Sports Centre. With giant slides and a lazy river, they need not travel across the island to get to Wild Wild Wet for some water fun. 
Address: 21 Jurong East Street 31, Singapore 609517
Opening hours: 7am-7.30pm, Daily
Telephone: 6563 5052
---
16. NTU Running Tracks – 3km track along the forest
---

Image credit: The Nanyang Chronicle
Even if you're not a student, you can head to NTU's running track, which is open to the public. While burning some calories, you can enjoy an unofficial tour around Pulau NTU along the 3km-long track, passing by some forested areas near campus as well. 
While you're at it, be sure to check out Yunnan Garden, a gem within the university that's filled with aesthetic photo ops like a waterfall, stone paths and picturesque pavilions.
Address: 50 Nanyang Avenue, Nanyang Technological University, Singapore 639798
Opening hours: 24 hours, Daily
Telephone: 6791 1174
---
17. Clementi Stadium – Near Clementi 448 Market
---

Image credit: @stevepham
If you find yourself in the far West and are eager to get your track shoes out, you can have Clementi Stadium as your default go-to spot.  
When the tummy starts to rumble post-run, pay a visit to Clementi 448 Market located just 10 minutes away from the stadium. A bowl of zhou (congee) from Soon Lee Porridge will satisfy your hawker cravings, especially on a cool rainy day.
Address: 10 West Coast Walk, Singapore 127156
Opening hours: 7am-8.30pm, Daily
Telephone: 6776 2560
---
Exercise at these free running tracks in Singapore
---
Health is wealth, but it doesn't take a fortune to keep fit. With the right discipline, a consistent cardio routine is a great way to get started. With these running tracks in Singapore, you can carve an exercise regime for yourself that'll do wonders for your body in the long run.
For more ways to keep fit:
---
Cover image adapted from: @redsportssg, The Nanyang Chronicle, eventfinda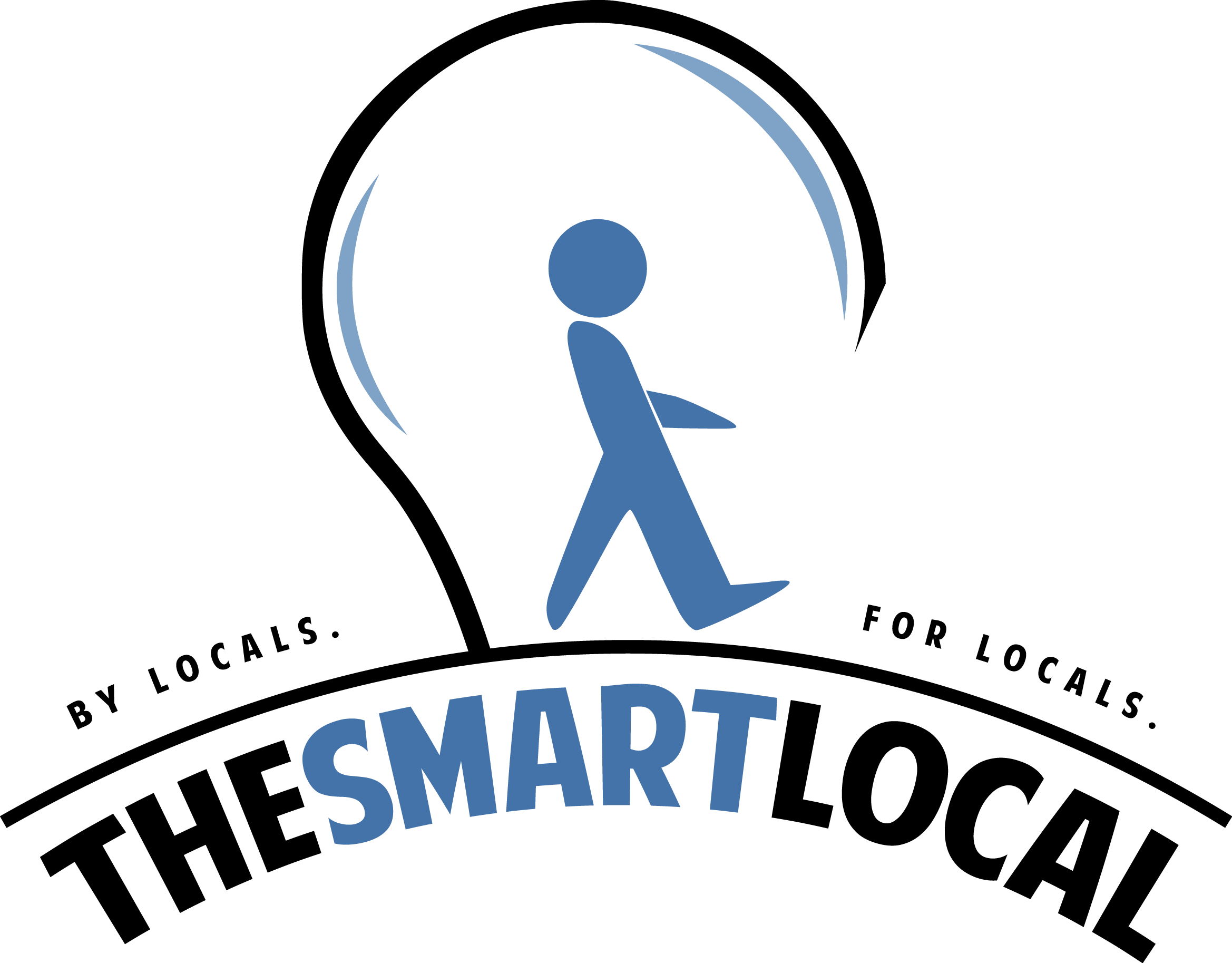 Drop us your email so you won't miss the latest news.