Outdoor activities in Singapore
---
I'm probably not the only one who feels this way, but one of the best ways to destress after a long day of work is to go outside for some fresh air. For many Singaporeans, spending time outdoors among nature does wonders for our mental and physical health.
Sometimes, though, we may have a hankering for something different from jogging, cycling and hiking through PCNs and nature reserves. Here are some unique nature and outdoor activities for you to get your nature fix.
---
1. Escape "room" on St John's island – Solve clues with friends
---
For the amateur detectives, satisfy your inner sleuth by taking up the escape room challenge on St John's Island. Over a period of 5.5 hours, work together with your friends to find clues, solve puzzles and eventually find the cure for the Green Death, a fictional pandemic sweeping the world. 
Unlike the typical escape room experience, this outdoor challenge covers the entire island. While you try to find the cure for the virus, take some time to learn about the rich history of the island and explore the island. 
Rates: $481.50 for a group of 5
Address: Marina South Pier, 31 Marina Coastal Dr, Singapore 018988
Opening hours: Sat 9AM – 2.30PM
St John's Island escape room website
---
2. Scuba diving at Pulau Hantu – Explore SG's marine life
---

Image credit: @khailengchua
Think of scuba diving and destinations like Thailand, Malaysia and Indonesia probably come to mind. But it turns out you don't need to pack your passport in order to do the need locally at Pulau Hantu.
The scuba diving sessions are conducted by registered diving instructors over a period of 4.5 hours.

Image adapted from: @chuo.ren and @cuddlefishdivers
Dive into the crystal clear waters while looking out for turtles, seahorses, and even nudibranch – colourful sea slugs typically only found in shallow, tropical waters. One thing is for sure, you'll leave with a greater appreciation and understanding of the diverse marine life there
Rates: $100 for a 4.5-hour session
---
3. Changi Beach intertidal walk – Family-friendly seaside trail 
---
You'll rarely ever meet a kiddo who doesn't love animals or is at least intrigued by them. A good nature activity for families with inquisitive children is the Changi Beach Intertidal walk. These guided tours allow participants to learn to identify various species of marine life. 

Image credit: Seek Sophie 
The 2-hour tour is hands-on and interactive, making it perfect for young ones who like to get their hands dirty. As the tour is held during low tide, participants will be able to spot creatures that are typically hidden from view such as hermit crabs, starfish and anemones. 

Image credit: Seek Sophie 
Rates: $81 for a 2-hour tour
Book the Changi Beach Intertidal Walk.
---
4. Forest Bathing – Destress with a guided forest therapy
---
Image credit: @forestbathingsg
Getting in touch with nature doesn't just entail adventures and physical workouts – you can choose to take a more meditative route. Derived from the Japanese word shinrin-yoku, forest bathing is a mindfulness exercise meant to promote spiritual rejuvenation through basking in nature. 

Image credit: @forestbathingsg
Xiu Nature Connections offers just that – guided forest therapy sessions to allow you to relax and destress in nature. Conducted by certified forest therapy guides, the forest bathing sessions allow you to slow down and take a breather from the hustle and bustle of daily life.
The weekly classes vary in location and price, and are only meant for those aged 16 and above. 
Rates: From ~$72
Xiu Nature Connections website
---
5. Sungei Buloh Wetlands Tour – Visit SG's largest mangrove forest
---

Image credit: @tripeon.pang 
Fun fact: Sungei Buloh Wetland Reserve is home to the largest mangrove forest in Singapore. This gem is a go-to for nature lovers to spot everything from migratory birds in the sky to mud lobsters hidden in the soil. For the uninitiated, you can explore the reserve and all it holds on a guided walking tour of the mangrove forest. 

Image credit: @ronwanderlust
Over the 2.5-hour tour, you'll learn about the various mangrove species found in Singapore – try to spot birds, mudskippers and even tree-climbing crabs while your guide gives you the low-down on these creatures.
Rates: $55 for the 2.5-hour tour
Address: 301 Neo Tiew Crescent, Singapore 718925
Book a Guided walking tour of Sungei Buloh mangrove forest.
---
6. Nighttime Forest Adventure – Spot nocturnal animals in the wild 
---
Conducted at night, when the creatures of the forest are most active, the Naturalist Night Adventure by The Untamed Paths is for all nature lovers looking to get up close and personal with Singapore's wildlife. 

Image adapted from: Klook
Unleash your inner boy/girl scout during the 2-hour tour and observe Singapore's hidden species up close and learn how to identify them, while hearing the stories behind these creatures. 

Image adapted from: Klook
You'll get to trek along the designated walking paths from the tour's meeting points in Bukit Batok and Pasir Ris. During the tour, look out for fruit bats, owls, bugs, frogs, snakes and even scorpions. 
Rates: $89 for a 2-hour tour
Book the Naturalist Night Adventure.
---
7. Kranji Countryside – Farm hop and sample fresh produce 
---
Live out your cottage core dreams for a day by farm hopping around the Kranji Countryside. Situated alongside the Kranji Reservoir, the area is relaxed and serene, and is home to several farms, including fisheries and goat farms. 
If you want to sample some of Singapore's fresh produce, or just enjoy clean eating, visit the farmers' market, which happens once every quarter.
After a long day of farm hopping, have a meal at one of the many restaurants located directly in the compound. These restaurants are operated by the local farms themselves, and many of the meals offered are made with fresh ingredients grown directly on the farm. 

Poison Ivy Bistro's Warrior's Family Meal ($26) serves two
Check out the full list of Kranji farms.
---
8. Cycle on water at WaterBike SG
---
If you've been to Pasir Ris Park recently, chances are you've heard of WaterBike SG. The water cycling activity went viral on TikTok recently, and for good reason. Water biking is both safe and fun, and makes for a scenic, heart-pumping workout. 
In spite of its intimidating appearance, the waterbike is easy to manoeuvre and is suitable for riders of all skill levels. The pedalling action mimics the feel of cycling on land, except instead of being surrounded by trees, dirt and rocks you'll be greeted by calm sea views and gentle waves.
If you're worried about losing your perfect complexion to the merciless rays of the sun, or getting lost yourself, you'll be relieved to know that the waterbikes come equipped with umbrellas to shield you from the elements, as well as walkie-talkies to allow you to stay in contact with your friends while at sea. 
Rates: $30 for the first hour, additional $20 for every subsequent hour
Address: Campsite 1 at Pasir Ris Park, 159T Jalan Loyang Besar, Singapore 506927
Opening hours: By appointment basis on Sat & Sun (Between 9AM-6PM)
Telephone: 9871 8007
---
9. Gallop Stable – Horseback riding in Pasir Ris and Bukit Timah 
---
If you love animals and nature, you may want to try horseback riding at Gallop Stable. The guided horseback riding sessions allow riders to trot along a picturesque green off-road track while accompanied by an experienced horse handler to ensure that you're safe, even if you're new to the activity. 

Image adapted from: @gallopstableofficial
Gallop Stable currently runs two stables – one in Bukit Timah and the other in Pasir Ris Park. While on the green trail, expect to encounter all sorts of wildlife, including monkeys and monitor lizards.

Image adapted from: Gallop Stable Singapore
Gallop Stable Bukit Timah
Rates: $85 for a 1-hour ride
Address: 100 Turf Club Road, Singapore 287992
Opening hours: Tue – Sun 8AM-8PM (Closed on Mondays)
Telephone: 6463 6012
Gallop Stable Pasir Ris
Rates: $85 for a 1-hour ride
Address: 61 Pasir Ris Green Carpark C Singapore 518225
Opening hours: Tue – Fri 10AM-12PM, 2PM-7PM | Sat – Sun 8AM-12PM, 2PM-7PM
Telephone: 6583 9665
---
10. Kayak Fishing – Guided group tours along Tanjong Beach
---
If you love the water, but want to try something different from the typical kayaking, you may enjoy kayak fishing. The unique activity is conducted in small groups of four, and allows you to get in a good workout while catching fish. 
Held in the waters near Tanjong Beach, each kayak fishing session lasts four hours, so make sure to bring along plenty of sunscreen and water. Unlike regular kayaks, the kayaks used here are pedal powered, so you're sure to get in a good workout.

Image adapted from: Fever SG
Rates: From $99/pax
Address: 120 Tanjong Beach Walk, Singapore 098942
Opening hours: 7AM-6PM, Daily
Telephone: 8850 8501
---
Unique outdoor activities for Singaporeans
---
When the weekend rolls around, it can sometimes be difficult to decide what to do. Instead of spending yet another day off watching Netflix in bed, get out of the house and into the outdoors. 
The next time you find yourself craving a unique adventure, try out one of these outdoor activities. Whether you're an adrenaline junkie looking for a challenge, or a mum looking for something to entertain her kids, you'll be able to find one that suits your fancy.
Also check out:
---
Cover image adapted from: Xiu Nature Connections, @gallopstableofficial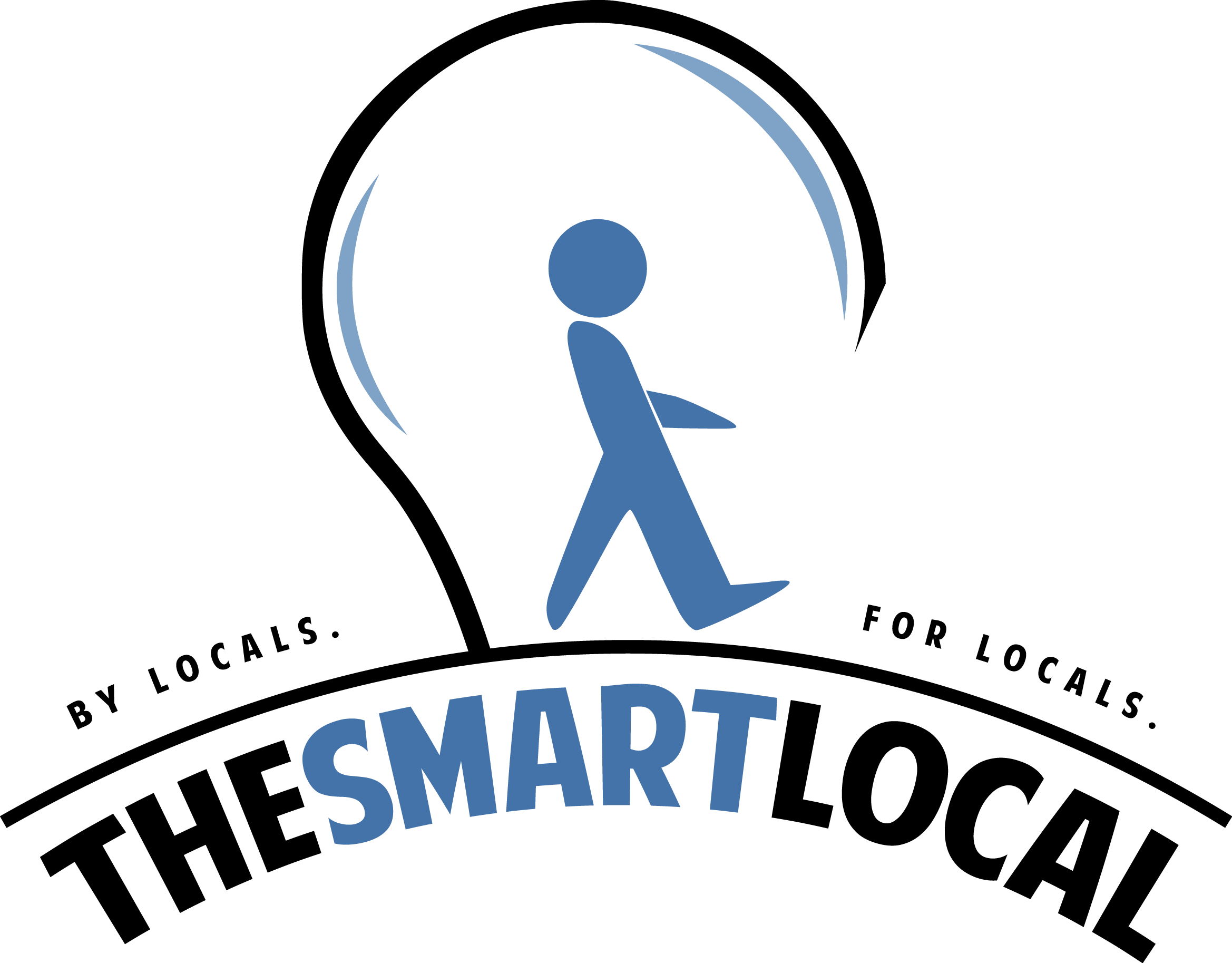 Drop us your email so you won't miss the latest news.