Stay home activity kits
---
As we step out of Phase 2 (Heightened Alert) and into the cusp of Phase 3, more folks are flocking out into public spaces, dining out and visiting attractions. Yet, if you've gotten a little too comfortable with the stay-home life and can't bear to leave the comforts of your crib just yet, no FOMO – we gotchu.
Here are some stay-home activity kits to order that'll have you enjoying just as much fun indoors, while adding new skills to your name.
Check out some other things you can do at home: 
---
1. Urban farming kit – From $45
---

Image credit: @superfarmers
After experiencing empty shelves in our neighbourhood supermarkets and a queue to get into the wet markets, it's no surprise that some of us have started dabbling with the art of gardening. 
Whether you're readying yourself for the next nation-wide crisis or just trying to stimulate your dormant green thumbs, these urban farming kits from the folks of Super Farmers will have you sprouting and harvesting the work of your hands in a matter of weeks.

Image credit: @superfarmers
For $45/set of three pots, you'll get all you need to kick start your little gardening project from organic potting soil and non-GMO veggie seeds to a recipe card. Perfect for amateurs who can only manage growing green beans in cotton wool, this urban farming kit promises you zero mess and plenty of success with your new hobby.
Order the Urban Farming Kit.
---
2. DIY painting kits – from $42.90
---
Image credit: Streaks 'n' Strokes
Nothing spells "individuality" like designing your very own clothes, so if you've ever thought of giving wearable art a go, these painting kits from Streaks 'n' Strokes are a good start.
Image credit: Streaks 'n' Strokes
They've got painting kits for T-shirts, tote bags, and even sneakers, where each kit includes a set of five bottles of fabric paint, brushes, palette, carbon paper, and an instruction booklet. Additionally, families looking for a fun bonding activity can pick up the 3 Times The Painting Fun – DIY Fabric Painting Kit ($94.90, U.P. $134.50), where you can select three items to paint on.
If you're monumentally afraid of messing up, tune into Streaks 'n' Strokes' free online painting classes. Their staff will slowly guide you through the designs, which include adorable re-creations of food and animals.
Order the DIY painting kit.
---
3. Food art for kids – $65/2 pax
---

Image adapted from: @gluggony, @gluggony
"Don't play with your food, kids!" doesn't quite apply when you open your box of desserts from Painted Treats. A brainchild of Splat Paint House, this new tabletop dessert kit delivery service brings together art and food for one fun snack time with the family. There are kits of all sizes to choose from, from sets that feed two ($60), to party-sized boxes ($200) if you've got visitors over.
Order the food art kit. 
---
4. DIY terrarium kits – from $32
---

Image credit: @craftsforgreen
Not everyone has the patience to wait for seeds to sprout, but those who want a low-maintenance plant to keep them company, can opt for one of these straight-forward DIY terrarium/mossarium kits from Crafts For Green.

Image credit: @craftsforgreen
Customisable kits start from as low as $32, and you'll be getting your money's worth as these come complete with glass containers to house your new little beauties. Figurines to zhng your new little zen garden are priced at $1.20 per pop and even come in the form of quirky little beer bottles and colourful tiny trees amongst your typical animals and bridges.
Order the DIY terrarium/mossarium kit.
---
5. Intermediate knitting kits – from $88
---

Image credit: @carolloo
Talk about knitting and the picture that instantly comes to mind is a gaudy-looking scarf that might've been made by your grandma. But you'll find no baby booties or impractical scarves with these intermediate knitting kits by It Takes Balls.

Image credit: @carolloo
They might come at a higher price but these kits will have you weaving up bucket bags and laptop sleeves depending on your kit of choice. Knitting something as next-level as a bag might cause you to doubt your own ability, but every purchase of a knit kit gives you free unlimited access to It Takes Ball's knit parties.
Pop by these knit parties at Waterloo Street to be guided through every step of the process. And better yet, the yarn you'll be knitting with is made up of repurposed fabric from textile factories so you'll be doing a small favour to mother earth.
Order an intermediate knitting kit.
---
6. DIY slime kits – from $11
---

Image credit: Shopee
Trust Shopee to deliver a DIY slime kit from just $11 with cute packaging to boot. These low-commitment slime kits are just the investment for those who only want a quick and easy craft experiment for pure funsies.
Packaged to look like some of our favourite drinks, you'll be whipping up themed slime in "flavours" like Calpis, grape soda, matcha and strawberry milk – just try not to lick the slime when you're done!
You'll even be able to find a DIY scented, glow-in-the-dark slime kit for $24.95 to take your slime-making a notch up.
Order the DIY slime kit and glow-in-the-dark slime kit.
---
7. Perfume making kit – $188
---

Image credit: @kapoksingapore
IRL workshops are available once again but if you'd rather spend a relaxing day in, you can still try your hand at the art of perfume-making at your home. Oo La Lab now brings you a mixology kit that'll guide you through the basics of fragrance blending with 12 notes, three limited-edition ingredients and all the necessary apparatus you'll need to create your own signature scent. 
And if you find yourself getting the hang of concocting charming scents, the kit will let you bottle a grand total of nine of them out of thousands of possibilities.
Order the mixology kit.
---
8. Art jamming kit – $32
---
Epic Workshop
---

There's also a mini canvas art jamming kit for the same price
Image credit: @artcircleatelier
Art jamming a la Bob Ross is one of the best ways to end a long week. But while studios are already open, jamming with a stifling mask on might not spell "relaxation" for everyone.
For art jamming in the comforts of home, you can still order the therapeutic experience to your doorstep with Epic Workshop's stay home art jamming kits. Now going at a discounted price of $32, your Picasso starter guide will include 12 acrylic paint shades, paintbrushes, a palette, and protective gear so you can let loose and get messy.
---
Cafe de Paris
---
Alternatively, get a more atypical painting experience at Cafe De Paris' Art Jamming Delivery Package ($38), which brings to the table unique mediums like wooden logs and drawstring bags, besides the usual canvas. You'll be equipped with 34 colours to choose from, alongside an array of painting materials like brushes, sponges, aprons and even an e-guide sheet with reference images.
Order the art jamming kit from Epic Workshop or Cafe de Paris.
---
9. Jewellery making kit – $50
---

Image credit: Muyu.co
It's going to be a while more before any of us can glam up for nights out on the town, but in the meantime, you can put all this downtime to good use by making your very own accessories with this wood + knitting jewellery kit by Muyu.co.

Image credit: Muyu.co
Your jewellery kit will come with all the tools you'll need to craft a total of two sophisticated accessories from earring to embroidered pendants. Everything will be provided from sandpaper and oil for the wood, to jewellery findings that'll help hold your final product together nicely. 
Order the wood + knitting jewellery making kit.
---
DIY activity kits to order
---
While slothing out in front of the TV is one way to bide your time, here are nine alternative home activity craft kits you can order online to add a little sparkle to your homebound lives. Whether it's crafting your very own sets of jewellery or potting your own zen globe terrariums, your next home craft activity is only a couple of clicks away.
Read our other articles around things to do this period here:
---
Cover image adapted from: Muyu.co, @craftsforgreen
Original article published by Kimberly Wong on 28th April 2020. Last updated by Kezia Tan on 22nd June 2021.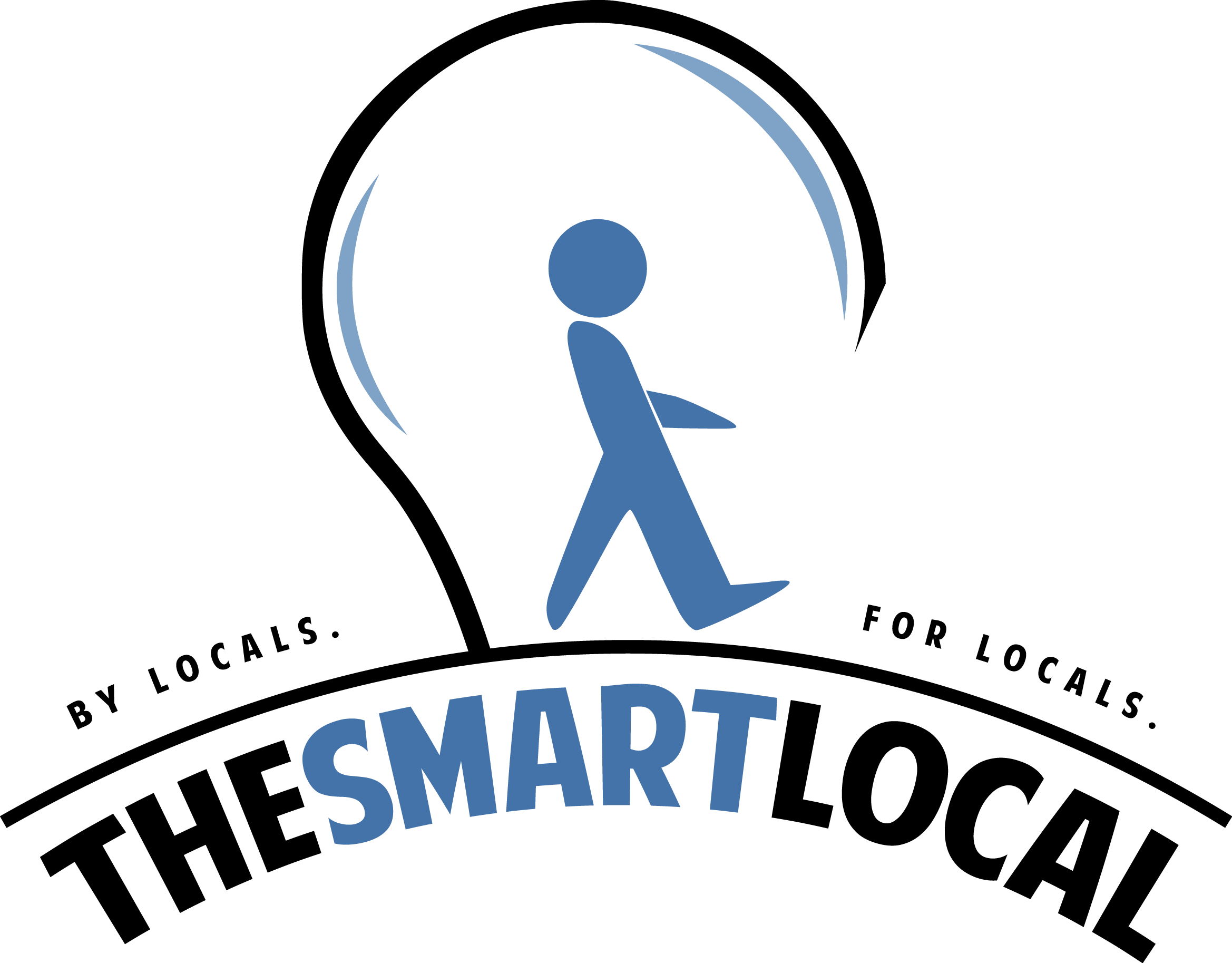 Drop us your email so you won't miss the latest news.