Outdoor gym & fitness classes in Singapore
---
We know, why would anyone subject themselves to exercising outdoors when there are a ton of indoor activities in cold air-conditioning available? But there are benefits to getting your cardio and strength training in the sun: vitamin D is one, as is fresh air. Being out in nature is said to help improve mental wellness too.
If you're ready to reap these benefits, then read on. Whether you're a seasoned fitness enthusiast or looking to get back into shape, here are outdoor gym, yoga, and fitness classes in Singapore:
---
1. Skyline Aqua – HIIT on water
---
Work-life balance isn't the only thing you'll achieve at Skyline Aqua, home to floating HIIT classes (from $35/session). If you've done and dusted those online HIIT videos, spice up your next workout here on a floating mat over water. Squats and mountain climbers are some of the muscle building and fat burning workouts you can expect while sweating it out with a backdrop of the Singapore Flyer and CBD.
Falling into the water is something you might aim to avoid initially, but it's pretty much inevitable, and honestly, pretty fun. Haul yourself back up on the float and you're all cooled down and ready to continue with the rest of the workout.
Rates: From $25/session
Address: 7500 Beach Road, The Plaza, Singapore 199591
Opening hours: Wed 6.30pm-8pm | Sat 5pm-6.30pm | Sun 10am-11.30am (Closed on Mondays, Tuesdays, Thursdays, and Fridays)
Contact: 9450 0948 | Skyline Aqua website
---
2. Spartans Boxing Club – Outdoor boxing
---

Image credit: Spartans Boxing Club
While some prefer a meditative yoga session to clear the mind, punching it out may be a more cathartic solution for others. With both indoor and outdoor boxing classes, Spartans Boxing Club is where you can unleash your inner Street Fighter and release any inner angst on a target. Doesn't hurt that you'll get toned arms and abs while you're at it.
Rates: Free trial for first timers; from $390 for 3 months
Full list of Spartans Boxing Club locations.
---
3. Ufit – Outdoor boot camps with equipment provided
---

Outdoor bootcamps for those who need a change from indoor gyms.
Image credit: @ufitsingapore via Instagram
There are many ways to trade that 1 "ab" to a 6-pack, but if you have no idea where to begin, Ufit has outdoor boot camps with personal trainers that'll guide you through everything you need to know. Kettlebells, dumbbells, weight plates, exercise bands, and even agility ladders are available at the tip of your fingers when you sign up for their sessions.
Ufit has indoor gyms but also runs HIIT, strength, and pilates classes outdoors. You'll find them at Fort Canning Park, Oasia Hotel Downtown, Botanic Gardens, Katong Park, and Fairmont Hotel.
Rates: From $27/session
Contact: 6225 5059 | Ufit website
---
4. The Jungle – Muay Thai & other martial art classes
---

Image credit: @thejungleasia via Instagram
Try martial arts not in a dojo, not in a Community Club, but out in the open with plenty of fresh air with The Jungle. Other than indoor martial arts classes, they also hold outdoor Muay Thai and Brazilian Jiu-Jitsu sessions in the CBD near the Asian Civilisation Museum.
While martial arts is a discipline with results that show in the long run, you can learn some easy self-defence and fighting techniques with a quick 1-session taste tester package to see if this is something you're willing to commit to.
Rates: From $328/month
Address: 35 Boat Quay, Singapore 049824
Opening hours: Mon 12pm-9.15pm | Tue-Fri 12pm-9.30pm | Sat 9.15am-4pm | Sun 11am-5pm
Contact: 9328 6002 | The Jungle website
---
5. Yoga Seeds – Stretch & relax surrounded by nature
---

Image credit: @yogaseeds via Instagram
Be one with nature and yourself at Yoga Seeds. The boutique studio has its own air-conditioned space at Bishan Park, but yogis are often encouraged to take their class outside on the lawn as well.

Outdoor family yoga at Bishan Park.
Image credit: @yogaseeds via Instagram
If you're iffy about doing yoga outdoors, sign up for their free outdoor family yoga sessions that take place monthly. It's open to all ages, so even the little kiddos can join in on the fun.
Rates: From $35/session
Address: 1384 Ang Mo Kio Ave 1, Bishan Park 2, Singapore 569932
Contact: 8322 1251 | Yoga Seeds website
---
6. The Ripple Club – High intensity aqua workouts
---

Image credit: @therippleclub.fit via Instagram
Working out outdoors in the heat may not be everyone's cup of tea. But at The Ripple Club, you won't even notice you're sweating since workouts are done in the water. It's basically a spin workout, but your bikes are submerged in a pool. You won't just get your cardio in; the resistance you get pedalling in water builds strength too.
Rates: From $50/session
Full list of The Ripple Club outlets.
---
7. Yoga For A Change – Weekly charity yoga class
---

Image credit: @yogaforachange via Instagram
We all know yoga has multiple benefits to our physical and mental health. But here's how working in a quick outdoor sesh can also benefit those in need. Yoga for a Change conducts weekly classes in parks, gardens, and even by Marina Bay, with all proceeds going towards non-profit organisations such as AWARE and Touch Community Services.
Since there's no studio, you'll need to bring along your own yoga mat and a bottle of water for each.
Rates: $19.95/session
Contact: Yoga for a Change website
---
8. Bespoke Fitness – Indoor & outdoor HIIT workouts for all ages
---

Image credit: @fitrx_singapore via Instagram
If you think high intensity workouts are only for the young and fit, let Bespoke Fitness change your mind. The studio has a signature 60-minute HIIT workout that can be modified to accommodate all fitness levels, so it's accessible to just about anyone.
You get the best of both worlds here, as each class has indoor and outdoor components so you get a change of scenery during your workout. You can even pick which part of the body to focus on, depending on the day you come in. Mondays are for chest and shoulders, while those who want to rock a 6-pack should schedule to come in on Wednesdays.
Rates: $259/month
Address: 56 Farrer Road, #02-07 Spanish Village, Singapore 268844
Contact: 8690 4858 | Bespoke Fitness website
---
(Closed) XSpinClub
---

Image credit: @teenagepopsg via Instagram
Regardless of whether you just miss Friyay EDM nights or are looking to add a dose of cardio into your lives, XSpin Club has affordable spin classes to try. Great for Easties, their 45-minute outdoor spin sessions are held at Downtown East on both weekdays and weekends.
No worries if you're a complete newbie as they hold beginner-friendly classes. Complimentary towels and shoes are provided, and socks and bottled water are available for purchase if you forget to bring them.
---
(Closed) Urban Yogis
---

Image credit: @urbanyogissg via Instagram
Yoga retreats to the mountains of Bali might be out of reach for now, but if you're missing a yoga stretch out in nature, try looking up Urban Yogis. Expect sunset yoga classes to channel away all that built-up stress and anxiety from the daily hustle.
Work in that Downward-facing Dog and meditative breathing at some of Singapore's most scenic outdoor spots like the Botanic Gardens, Bedok Reservoir, and even Gardens By The Bay's Dale Chihuly: Yoga in Bloom exhibit. Classes are available at various locations daily, except Fridays.
---
(Closed) MOVE Academy
---

Image credit: Ticki Kids
Attack on Titan and Brick Mansions makes parkouring from building to building look like a piece of cake. But in reality, it ain't that easy. Have a taste of that adrenaline rush with a trained instructor at MOVE Academy, where parkour classes of various difficulty levels are available for kids, adults and even seniors.
---
Where to go to attend outdoor gym, yoga & fitness classes
---
For those who relish the invigorating embrace of the great outdoors, the availability of outdoor gyms, yoga sessions, and fitness classes offers a refreshing alternative to conventional indoor workouts.
Keep your fitness level in check without worries with these outdoor gym, yoga, and fitness classes in Singapore. Plus, there's something for everyone from spin classes to quirkier picks like HIIT on water.
For more outdoor activities to try:
---
Cover image adapted from: Spartans Boxing Club, @yogaseeds & @therippleclub.fit via Instagram
Originally published on 18th June 2021. Last updated by Shivani Supramani on 29th September 2023.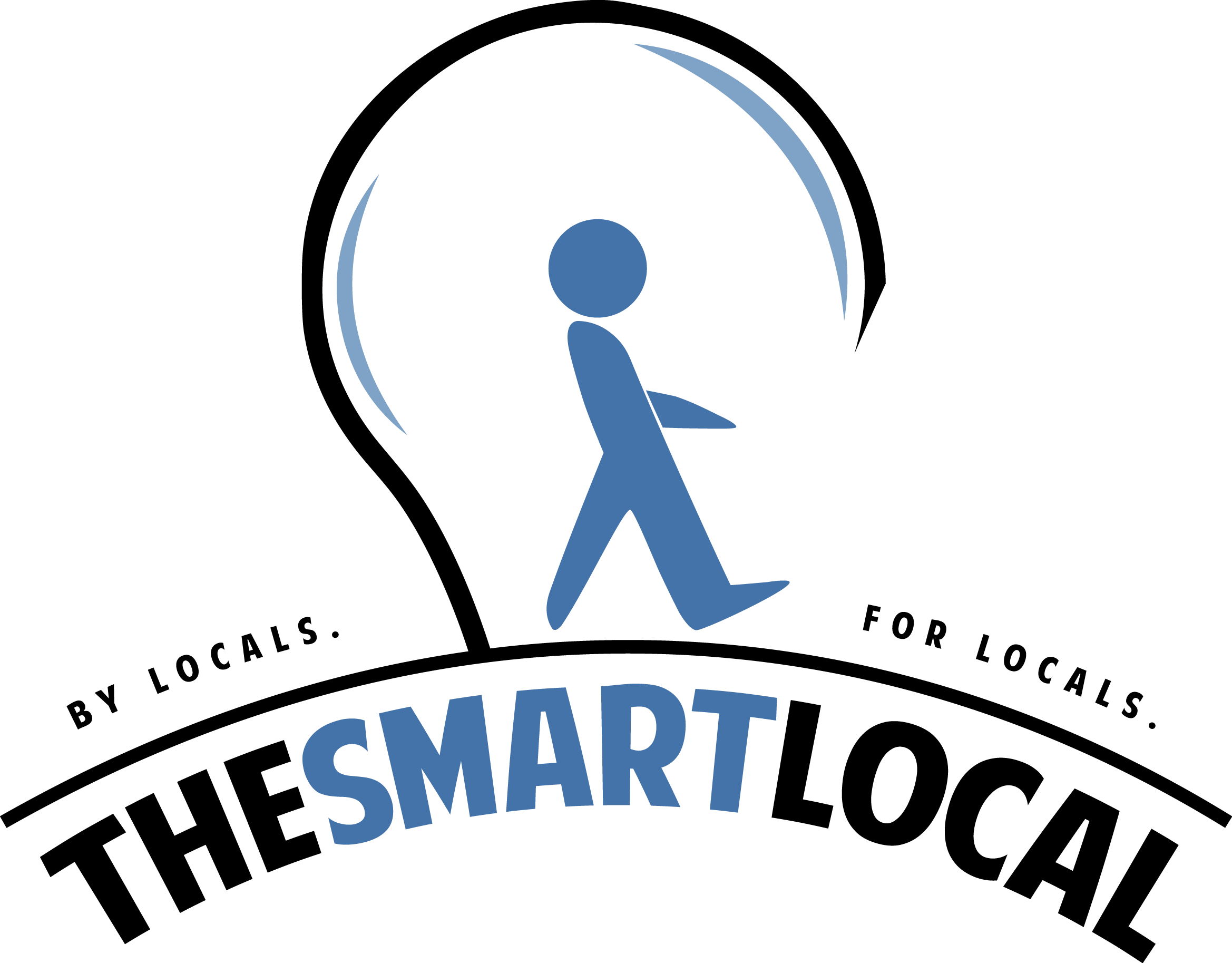 Drop us your email so you won't miss the latest news.