Outdoor activities at East Coast
---
As much as we enjoy sipping on cocktails at a cool bar and devouring tasty grubs at a Michelin-rated restaurant, sometimes we just want to get out and explore the great outdoors.
Thankfully, outdoorsy places such as East Coast exist where you can get your blood pumping and break a sweat with a slew of adventurous things to do. From skating to stand-up paddle boarding, here are 8 fun outdoor activities at East Coast for you to escape your usual routine.
---
1. Practice backflips at Singapore's biggest skate park
---
With East Coast beach on one side and a tranquil park lined with trees on the other, the location of Xtreme Skatepark can't be beaten. Here, droves of skaters and bikers of all ages and levels come to learn skating tricks and show off skills every week.
Advanced ramps and structures – such as a 3.6m deep vertical bowl – are dedicated to the pros who have had a few years of skating experience under their belts. But if you're a complete newbie, swing by and test the waters at the beginner's slopes that are flatter and less intimidating.
In the vicinity of Xtreme Skatepark, expect to find a water cooler, rest benches and East Coast Lagoon Food Village for some post-skate grub.
Price: Free
Address: 1 East Coast Terrace, Singapore 458912
Opening hour: 7.30am-10pm, Daily
Contact: 6471 7808
---
2. Swoosh down an 11.9m slide at Coastal Playgrove
---
Those who travel with tots in tow, listen up. If the kiddos are into slides, swings, climbing nets and water features, they'll find their happy place at Coastal Playgrove. And the best part is, this enormous 4.5-hectare outdoor playground is free to enter.
Let your pint-sized person run free through the Nature Playgarden park and take to the 16m vertical climbing nets and the 11.9m giant slides. There's also a netted structure for kids under 12 years old to work up a sweat and a water play area where they can cool off after.
Locate a hidden bamboo tunnel at Nature Playgarden.
If you find yourself starving after a few rounds of swooping and sliding with the kids, hit up Food Splash food court, Burger King and Old Town White Coffee nearby to refuel.
Price: Free
Address: 902 East Coast Park Service Rd, Singapore 449874
Opening hour: 8am-8pm, Daily
Contact: Coastal Playgrove website
---
3. Conquer a 3.5km cycling trail from ECP to Jurassic Mile
---
So you've done all the watersports at East Coast and want to see the rest of the region on wheels. If that's the case, rent a bike from GoCycling along the beach for $8/hour and hit the 3.5km cycling path that connects East Coast Park and Changi Jurassic Mile.
Image credit: @chasbudo
Of all the paved bike trails in Singapore, this one stands out for its giant dinosaur exhibition comprising 20 life-sized creatures scattered along the way. Those with kids who are fans of dinosaurs can grab a bike with a child seat and bring them along.
If you're planning a trip, try to go early in the morning to beat the crowd. The narrow cycling trail is shared between cyclists and pedestrians and can get busy on the weekend. For more kid-friendly biking trails, head towards either the Eastern Coastal Loop that connects East Coast Park with Pasir Ris Park, or Gardens By The Bay.
Price: From $8
Address: 1030 East Coast Parkway, East Coast Park Carpark C4, Singapore 449893
Opening hour: 8am-10pm, Daily
Contact: 9183 6964
---
4. Try stand-up paddling & windsurfing at PAssion WaVe
---
With 365 days of summer in Singapore, a beach day is likely to rank high on your to-do list. But if lounging on the sands with a drink in hand is overdone, vest up and bring out the paddles for some aquatic activities.
At PAssion WaVe @ East Coast, you can enrol in a crash course to learn the basics of standup paddle boarding and windsurfing. Or, rent equipment and ride the waves with your squad. Either way, you'll be able to squeeze in a good arm workout. Just remember to slather on some sunscreen to prevent getting burned to a crisp.
Price: From $55
Address: 390 East Coast Parkway, Singapore 468961
Opening hour: Tue-Sun 9am-6pm (Closed on Mondays & PHs)
Contact: 64440409 | PAssion WaVe website
---
5. Learn cable-skiing & wakeboarding at Wake Park
---
Wakeboarding might look intimidating at first, but once you get the hang of the basics of hopping on a board and being out in the water, then you'll be in for a good time. To get started, head over to Singapore Wake Park – where seasoned wakeboarders and beginners alike frequent.
Image credit: @liquidslider
Situated on a lagoon at East Coast Park, this wake park has 3 cable systems ranging from easy to difficult. If you haven't balanced on a board before, opt for the kid-friendly route and prepare to fall into the water a few times. 
No matter how skilled you are, you'll have to attend a safety briefing before running free. There'll also be a crew of instructors on-site should you need extra support. 
Price: From $50
Address: 1206A East Coast Parkway, Singapore 449891
Opening hour: Mon-Fri 10am-9pm | Sat-Sun 9am-8pm
Contact: 6636 4266 | Singapore Wake Park website
---
6. Host a laser tag tournament at East Coast Park
---
It's the summer of no social distancing and group-size limits, and we can't think of a better way to celebrate such a monumental occasion than to organise a laser tag tournament. So, round up your friends, book a session with GO Team and pick East Coast Park as your battlefield.
Forget about lugging heavy equipment and setting up props because the folks at GO Team will help you with everything. All you need to do is choose a package, show up and bring your A-game. Laser tag newbies can try the easy package first before moving on to the customised one, where you get to DIY your own game.
Price: From $32
Address: 50 Lor 40 Geylang, #06-45, Singapore 398074
Opening hour: 24 hours, Daily
Contact: 9003 1177 | GO Team Laser Tag website
---
7. Set sail on East Coast beach
---
If you've been dreaming of being your own captain and navigating the coastline, consider joining a sailing course this weekend. These basic classes are run by the National Sailing Centre at East Coast beach and guarantee to teach you a thing or two about the art of sailing.
Image credit: amastersview
A basic course is all it takes for you to understand boat safety, pick up skills and set sail on a dinghy by yourself. You'll also be awarded a Proficiency Card, which is similar to a driver's licence. It allows you to rent single-handed dinghies and go on an adventure anytime you want.
Besides beginner-level courses, intermediate programmes are available to help aspiring sailors sharpen their skills. Children age 7 and above can also dabble in boating via the junior training session.
Price: $600.50
Address: 1500 East Coast Parkway, Singapore 468963
Opening hour: 9am-6pm, Daily
Contact: 6444 4555 | National Sailing Centre website
---
8. Have a picnic at Parkland Green
---
With a bazillion restaurants and cafes, the dining scene at Parkland Green is bustling. But if you'd rather skip the fuss of waiting for a table, take advantage of the 1-hectare green lawn and lay out a blanket to have a picnic.
The spacious lawn is pretty shaded so you should be able to snag a spot away from the hot sun and close to the seaside for an unblocked view of the ocean. Then, sit back, have some snacks and breathe in the fresh sea breeze. There's a kid's soccer field for the little ones and also a small dog run nearby if you're bringing your furry friends.
Price: Free
Address: 920 East Coast Parkway, Singapore 449875
---
Uncover more gems of East Coast – Mountbatten
---
Yes, East Coast has some of the most scenic waterfront dining spots. But if you can look past those for just a second, you'll see a diverse selection of cool outdoor activities that this 'hood has to offer. That, coupled with the close proximity to the beach, surely makes East Coast an ideal place to call home.
When it comes to the housing scene of the East Coast, most of us are familiar with apartments in Katong and Siglap. But now, the area of Mountbatten is stepping into the limelight, and the star of the show is LIV@MB. 
80% of the condo facilities are dedicated to nature and recreation.
Image credit: Bukit Sembawang Estates Limited
Spanning over 140,000sqft, this new condo ticks all the boxes in terms of convenience. The upcoming Katong Park MRT station is 3 minutes away on foot and Parkway Parade mall only takes 4 minutes to reach by car. Within 2km from the condo, you'll also find schools like Tao Nan, Kong Hwa and Chung Cheng High (Main).
Image credit: Bukit Sembawang Estates Limited
But that's not all. Just a stone's throw away from LIV@MB are East Coast Park and Beach, where fitspo folks can skate, surf and sail. But if you claim to be an artsy soul, then you'll be happy to know that places like the Goodman Art Centre and National Museum are just a 10-minute drive away.
By 2025, LIV@MB residents will also be within reach to some of Singapore's biggest sporting venues. The Kallang Football Club, the Alive Gateway Walking loop and the Singapore Tennis Centre are 3 of many new facilities in the neighbourhood that are set to swing their doors open in the next 3 years.
Image credit: Bukit Sembawang Estates Limited
Those who'd prefer to unwind in the fresh air after a long day at work will be glad to know that there will be a Landscape Deck, a Sky Lounge, a Rooftop and a green lawn.
Image credit: Bukit Sembawang Estates Limited
Within LIV@MB, there are 298 condo units. Among these, the 3 and 4-bedroom apartments are popular among families for their spacious living space. Out of those, some even come equipped with a private lift. 
Image credit: Bukit Sembawang Estates Limited
With a buzzing dining scene and a myriad of things to do, East Coast is no doubt where it's at these days. So if you're thinking about flying the coop or simply wanting to uproot and find a more exciting place to call home, have a look at LIV@MB.
---
This post was brought to you by Bukit Sembawang Estates Limited.
Cover image adapted from @chasbudo, @liquidslider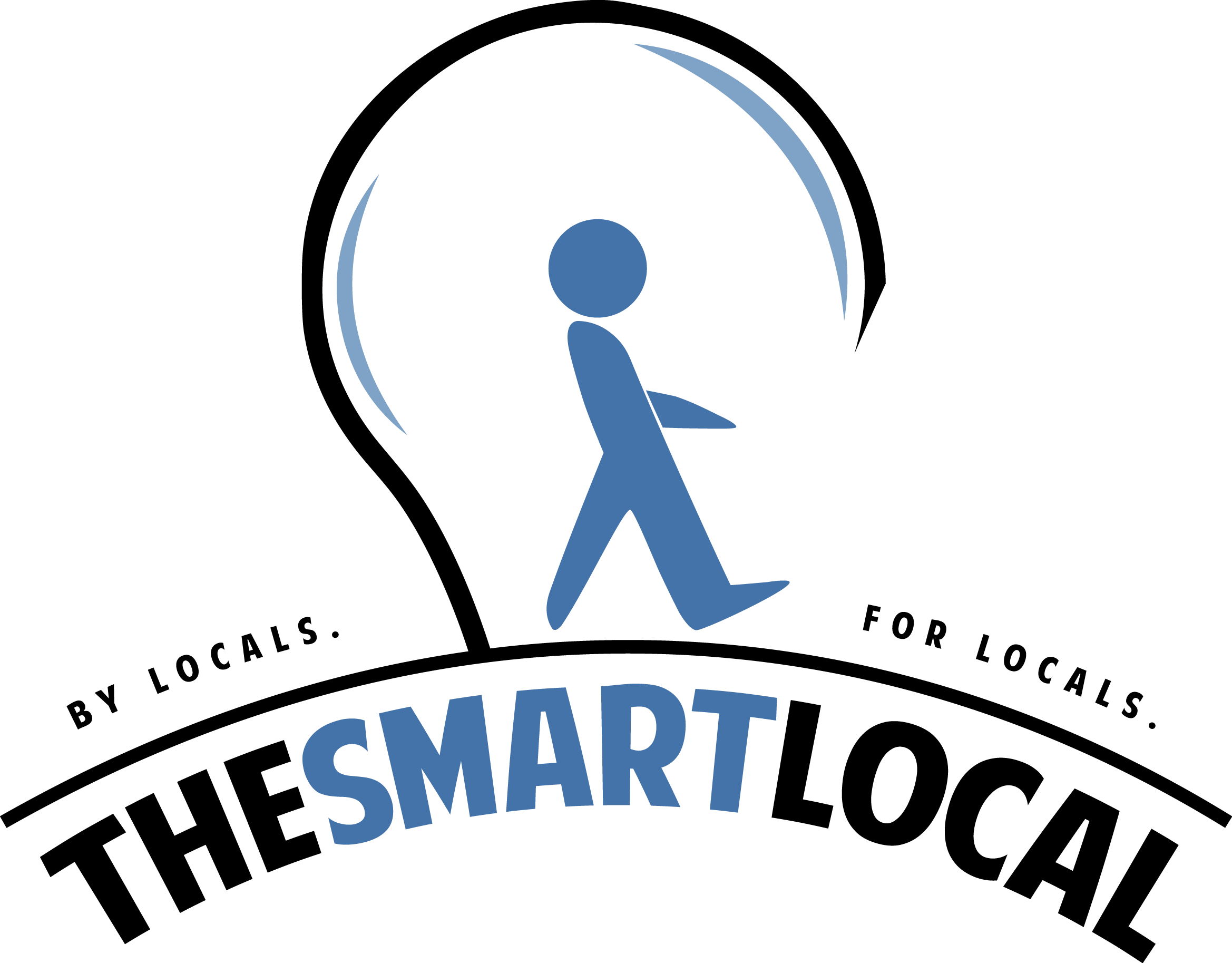 Drop us your email so you won't miss the latest news.