Cheap martial arts classes in Central Singapore
---
Image credit: @impactmma
After an exhausting day at work, we all want to let off some steam. Instead of sweating it out on a treadmill, some of us prefer going to a martial arts gym and letting out all that pent-up stress on a punching bag.
However, if you work in the CBD, you'll know that it has a reputation for being an expensive area – which goes without saying that many of the martial arts classes conducted in the area are going to be pricey as well. But with these budget-friendly martial arts classes in the CBD area, you won't have to spend a ton on your classes.
---
1. Muay Thai at Fight G (from $9/class)
---
Image credit: @glennnxj
Muay Thai's a martial art that's becoming more popular over the years. You might have heard the resounding smacks of people throwing everything they've got at tiny little punching pads as you walked past MMA gyms in shopping malls. 
If you're itching to do the same, drop by Fight G at Clarke Quay for Muay Thai classes starting from just $9/session. They also offer classes on Brazilian Jiu-Jitsu (BJJ), boxing, and Mixed Martial Arts (MMA), so you'll have an array of options to choose from.
Address: 41C North Canal Road Singapore 059297
Opening hours: Weekdays 4PM-10PM, Saturdays 12PM-5PM
Telephone: 6438 5788
Website
---
2. Wing Chun at Chu Sau Lei ($12/class)
---
Image credit: Chu Sau Lei Wing Chun Singapore
Whenever Wing Chun practitioners like Bruce Lee and Jackie Chan take down hordes of baddies without batting an eyelash, we're left reeling in shock from the pure awesomeness of it all.
To try it out for yourselves, head down to Chu Sau Lei Wing Chun at Orchard, where you'll learn about multiple pressure points you can strike to take down your opponent. It's a useful skill to pick up because it'll get you out of any sticky situation no matter how big the perpetrator is.
Address: 8 Claymore Hill, Singapore 229572
Opening hours: Monday & Wednesday 8.30PM-10PM
Telephone: 9046 9616
Website
---
3. Mixed Martial Arts at Impact MMA (from $21/class)
---

Image credit: @impactmma
Fans of the prestigious Ultimate Fighting Championship (UFC) may have heard about Royston Wee making waves as the first Singaporean in the circuit. While he's no longer competing, aspiring fighters would be glad to know he's now an instructor at the gym he trained in, i.e. Impact MMA.
With classes starting from $21/class, you can expect well-trained professionals taking you through the paces. Stop by their studio at Shenton House after work and you'll be able to sweat your stresses out with the best of the best.
Address: No.3 Shenton Way, #03-06A Shenton House Singapore 068805
Opening hours: Weekdays 9.30AM-9.30PM, weekends 11AM-5PM
Telephone: 6223 8275
Website
---
4. Krav Maga at Protect Singapore (from $28/class)
---
Image credit: Protect-Singapore
We've seen the likes of James Bond and Bryan Mills racking it up on the big screen, but most of us don't know that Danial Craig and Liam Neeson have both undergone extensive Krav Maga training to prep for their big roles.
Krav Maga's an Israeli self-defence system using techniques from aikido, judo, and karate to maximise efficiency in real-life situations. For a taste of the Bond life, you can head on down to Protect Singapore, where classes start from $28/session.  
Address: 11D Hongkong Street, Level 5, Singapore 059654
Opening hours: Monday and Thursday 7PM-8PM, Wednesday 6PM-7PM, Saturday 1PM-2PM
Telephone: 8127 8628
Website
---
5. Muay Thai and BJJ at Team Highlight Reel (from $20/class)
---

Image credit: @teamhighlightreelsg
Busy bees in the Tanjong Pagar Area can easily swing by Team Highlight Reel, where classes start from $20/class. While they do have Muay Thai and BJJ classes to chase the stress away, there's also a kettlebell class designed to strengthen your body.
Address: 118B Neil Rd, Singapore 088854
Opening hours: Weekdays 5PM-10PM, Saturday 5PM-9.15PM
Telephone: 6513 0305
Website
---
6. Kali at Kali Majapahit (from $13/class)
---

Image credit: Kali Majapahit – Southeast Asian Martial Arts

Fight scenes in the Bourne trilogy saw Jason Bourne fighting off armed assailants like it was nothing. In fact, Matt Damon had trained heavily in Kali, a Filipino martial art which trains their practitioners in both empty-handed and weapon-based self-defense techniques. 
If you work the Clarke Quay/Raffles Place area, join Kali Majapahit from just $13/class. You'll not only be equipped with close combat skills, you'll also be trained to handle weapons from the get-go to prepare you for any potential (touch wood) knife-wielding adversary.
Address: 43 Carpenter Street #02-01 Singapore 059922
Opening hours: Monday, Wednesday & Friday 12PM-10PM, Tuesday & Thursday 5PM-10PM, Saturday 9AM-3PM, Sunday 10AM-12PM
Telephone: 6534 5254
Website
---
7. MMA and fight conditioning at Juggernaut Fight Club (from $23/class)
---

Image credit: Juggernaut Fight Club
Nestled in the middle of Tiong Bahru, Juggernaut Fight Club hosts classes that start from $23/class. Adults can drop by their MMA and fight conditioning classes, and can also bring their kids along for striking and grappling classes that will equip them with some mad self-defence skills.
Address: 10 Seng Poh Road, Singapore 168895
Opening hours: Weekdays 11AM-10PM, Saturday 10AM-4PM
Telephone: 6535 2501
Website
---
8. Saudacao Capoeira Singapore (from $20/class)
---
Image credit: Bantus Capoeira Singapore
Those harbouring an interest in dance can turn to Saudacao Capoeira Singapore. Capoeira is a Brazilian martial art that combines elements of fighting and dancing, so instead of quick, decisive moves, you'd instead engage in flowy body movements that are designed to bring down bigger opponents.
Their classes are held at Clarke Quay at $20/class.
Address: 44 North Canal Rd, Singapore 059300
Opening hours: Monday to Thursday 7PM-10PM, Saturday 9.30AM-4PM
Telephone: 9060 2648
Website
---
9. BJJ, boxing, and Muay Thai at The Jungle (from $25/class)
---

Image credit: The Jungle
The Jungle is an MMA studio that's located right at the riverfront of Boat Quay. There are extensive classes ranging from Muay Thai, boxing, MMA, and BJJ, but apart from that, you can also opt for their HIIT strength and conditioning classes.
Fees start from $25/session, and bonus: you'll be striking and sparring your way to a heart-pumping workout in a studio with walls full of graffiti art.
Address: 35 Boat Quay, Singapore 049824
Opening Hours: Mon – Fri: 11AM – 9PM | Sat: 10AM – 5PM | Sun: 11AM – 5PM
Telephone: 9328 6002
Website
---
10. MMA and BJJ at Fitness and Martial Arts (FaMA) (from $25/class)
---
Image credit: @famasg
Office workers near the Fort Canning/Clarke Quay may choose to drop by Fitness and Martial Arts (FaMA) studios for sweat-inducing BJJ or Muay Thai workouts that start from $25/class. Not only is there ample space to dart around,it also comes equipped with free refreshments, fresh towels, and laundry services that you can utilise to avoid cutting into your precious rest time back home.

Image credit: FaMa
Address: 3A River Valley Road, #02-03 Clarke Quay, Blk A, 179020
Opening hours: Monday to Thursday 6.30AM-10PM, Friday 8AM-4PM, Weekends 7.30AM-5PM
Telephone: 6352 0992
Website
---
MMA, boxing, and Muay Thai classes in Singapore
---
Those working anywhere between Clarke Quay to Tiong Bahru will be able to find these martial arts classes that they can easily swing by after a hard day's work. Not only are they convenient, they're also cheap to boot – so if anything, they prove that you don't always have to fork out a ton of cash to get a workout in town!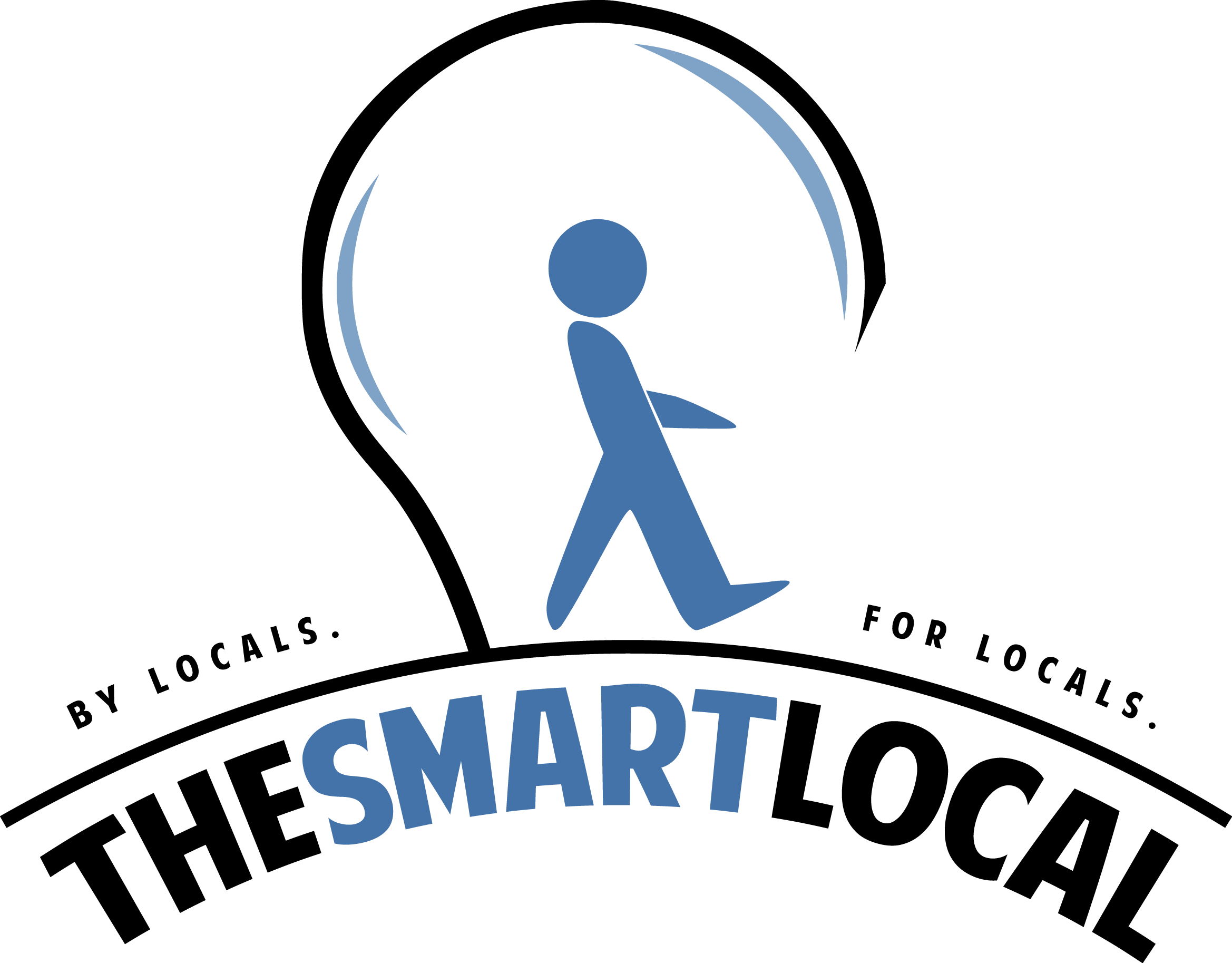 Drop us your email so you won't miss the latest news.