Singapore Botanic Gardens and Marsiling Park
---
With numerous community parks and gardens throughout Singapore, it's no surprise that we've earned a reputation as a 'City in a Garden'. Living here has made us grow used to the greenery that surrounds us, with parks being a neighbourhood staple in every estate.
But aside from the usual trees and running tracks, many of our parks have unique features of their own, such as themed playgrounds and flower gardens. Be it a new community park like Marsiling Park, or a UNESCO World Heritage Site like the Singapore Botanic Gardens, there's something special in all our green spaces that's worth the visit. We explored the two, and here's a bunch of gems we found:
---
1. Unleash your inner child as you explore new playground designs
---
Playgrounds are a common centrepiece of community parks, and Marsiling Park is dotted with many – its entrance even features park benches in the form of swings. In a bid to encourage more families to visit the park, the usual designs have been spiced up with some unique touches.
---
Adventure Play – A butterfly-shaped rope playground
---
At first glance, Adventure Play may look like any typical rope playground – a bright orange cargo net is stretched over the entire structure for kids to freely climb around.
But take a step back and you would realise that the ropes actually take the shape of two large wings, coming together to meet on a platform in the middle, from which two metal poles extend. That's right – the playground actually takes the shape of a butterfly.
Complementary to this playground is the Butterfly Corner, which features a range of butterfly-attracting plants. It's located just in front of the playground and you can spot a variety of butterfly species here, which you can try to identify against the educational interpretive signs.
---
Fun Play – With musical elements
---
Across the park hides another distinct playground – this time, interactive in nature. Apart from the usual slides and stepping stones, Fun Play has a row of musical instruments which children can use to jam out.
Bang some bongo drums or strike the bell lyre and see if you and your friends can figure a way to make some music with the tools. We actually managed to play the tune of "Mary Had a Little Lamb" on the xylophone!
---
2. Get a bird's eye view of Marsiling Park from the Viewing Tower
---
Marsiling Park's recent makeover might have changed things quite a bit, but its most iconic landmark still stands tall. Towering over the rest of the park is the Viewing Tower, a three-storey tall lookout point that resides on the edge of Marsiling Park.
Plus, a new cascading rain garden has been added, for an extra dose of greenery that blends in well within the park.
The Viewing Tower serves as a perfect vantage point from which you're able to even see beyond the expansive pond. But aside from its original purpose, the open-air spiral staircase also makes for great photos.
3. Be among century-old trees at the Learning Forest
After a long walk through the Learning Forest in the Singapore Botanic Gardens, one would usually think of taking a brief respite by resting on park benches. But with the Canopy Web, you can now chill and take in the surrounding nature while lying on suspended rope beds between Tembusu trees, which are part of the SPH Walk of Giants. These trees can grow up to 20 storeys tall – that's higher than the average HDB block in Singapore.
Hanging at a height of 8m, the cargo netting may remind you of the suspended net playground, Airzone. But the Canopy Web is made from much thicker ropes, which makes it less daunting for those who are afraid of heights. Just don't jump on it and you're good!
Look up from where you're lying and you may see the effects of crown shyness, where tree crowns are separated by small gaps that result in a "puzzle-like" pattern against the sky. Alternatively, you could close your eyes for a short nap in the shade.
Getting here: Enter Singapore Botanic Gardens via the Tyersall Gate, which will bring you to the entrance of the Learning Forest. Take the left route from the drop-off point and simply follow the signs that'll guide you there.
4. Snap some ethereal shots amidst a flower garden
Nope, you don't actually need to travel to Japan or Thailand to take aesthetic shots in a flower garden – we actually have our own in Singapore!
Tucked away in the Tanglin core of Singapore Botanic Gardens, is the Vanda Miss Joaquim display near the Bandstand. Just as its name depicts, the display is blooming with our national flower, the Vanda Miss Joaquim.
Donning vibrant pinkish-purple and white petals, the dainty colours of the Vanda Miss Joaquim create the perfect fairytale atmosphere for a photoshoot. It's no wonder that we saw several couples taking their wedding photos here – with the right framing, the pictures could look straight out of a Disney movie.
Getting here: Enter Singapore Botanic Gardens via the Tanglin Gate. From the Botany Centre, follow the signage towards the Bandstand. The Vanda Miss Joaquim display is located right behind the Bandstand.
5. Experience being under a waterfall at Ginger Falls
As much as Singapore is blessed with lush flora and fauna, we hardly have any natural geographical features. So the solution is simple – we just build our own.
Here at the Ginger Garden, there are two waterfalls for you to strike a pose at. One even has a cave for you to walk behind the waterfall! You may get slightly wet, but if you don't mind the splash, you could get some great shots that would transport you straight to the waterfalls of Bali.
The Ginger Garden also houses over 250 species of gingers and unlike the ones we have in our kitchen, these aren't just the roots. Instead, you'll get to see flowering gingers. And with such vibrant colours, it's hard to believe that beneath them hides the ginger root we're used to seeing.
Getting here: Enter Singapore Botanic Gardens via the Tyersall Gate and you'll be right in front of the entrance to the Ginger Garden.
6. Transport yourself to Japan at the Bambusetum
Japan is undoubtedly one of the most popular tourist destinations these days. But you don't have to worry about forking out a hefty amount for a plane ticket if you're just doing it for the 'gram or vibes.
Instead, pick up a map of the Learning Forest and head down to the Bambusetum. Featuring over 30 species of bamboo, it's as good as a bamboo forest gets in Singapore.
A walk through these trees could put you into zen mode.
You don't need to be a professional photographer or drastically crop your picture to bluff your friends of your location – even the most basic shot of standing in the middle of the path could pass off as being in a bamboo grove.
What's more, since the Bambusetum is off the beaten track, you'll be able to get a clear picture without any photobombers making an uninvited appearance in your photos.
Getting here: Enter Singapore Botanic Gardens via the Tyersall Gate, which will bring you to the entrance of the Learning Forest. Take the right route from the drop off point and simply follow the footpath.
Explore Marsiling Park and Singapore Botanic Gardens
As Singapore sees constant development, our parks and green spaces act as an escape from the hectic city life where many of us can get a much-needed breather from. And with so many distinct features, you'll get to fulfill your wanderlust needs whilst exploring them too.
More outdoor activities in and around Singapore:
---
This post was brought to you by the Ministry of National Development.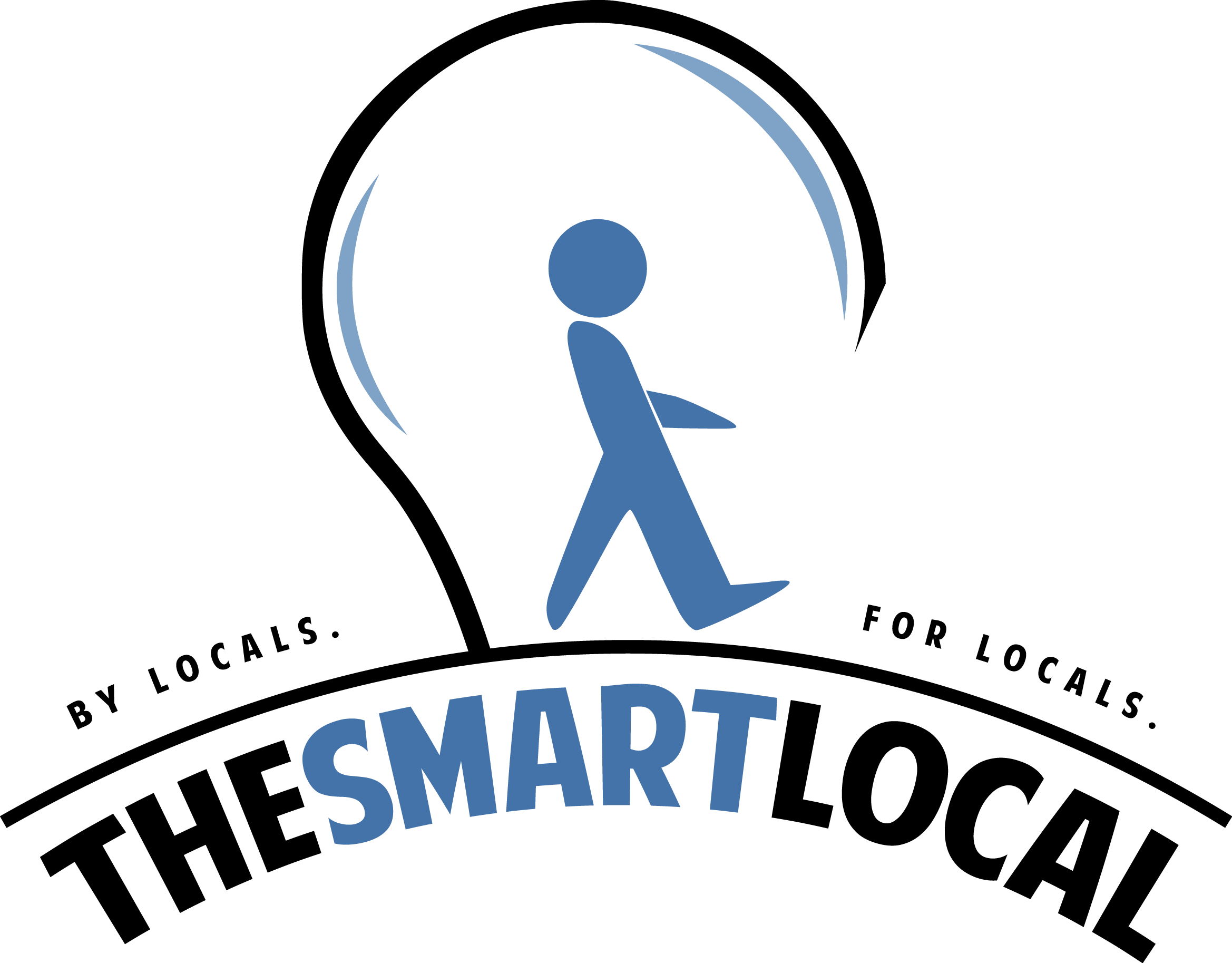 Drop us your email so you won't miss the latest news.