Best PS4 games to play in Singapore
---

Top PS4 games in Singapore
Image adapted from (Clockwise from top left): Square Enix, PlayStation, PlayStation & PlayStation
Think positively and you'll realise that the Circuit Breaker has plenty of silver linings, one of which is free time on our hands – lots of it. Other than polishing your cooking skills and exhausting your Netflix library, now's the perfect opportunity to catch up on video games. 
For those whose laptops aren't exactly fit for anything other than work, a PlayStation 4 (PS4) will be a fuss-free companion. If you haven't already delved into the world of big-screen gaming, check out these top-rated PS4 games that'll keep you entertained throughout the rest of the circuit breaker period. 
Pro-tip: Wait for regular seasonal sales on the PlayStation Store to get PS4 games on discounts that can go up to 90% off. There's currently a Spring Sale from now till 29th April 2020 – just nice for the circuit breaker period.
Find more things to do at home here:
---
1. Final Fantasy VII Remake – childhood nostalgia for 90's kids
---

Image credit: PlayStation
Most PS4 game adaptations comprise updated graphics to suit the console, but 1997's Final Fantasy VII Remake went through a complete upgrade. The cult classic that was just released on 2nd March 2020 came with an entirely revamped gameplay and graphics. 
But what made it so highly anticipated was the fact it retained the original characters, story and settings nearly to a T. It made the world of Midgar come alive with gorgeous graphics and even more fleshing out of backstory details.

Image credit: PlayStation
That said, it's chock-filled with childhood nostalgia and more engaging battle system that'll see the famous Cloud Strife hack and slash his way through the story, along with his iconic companions Tifa, Aerith, Barret and more. It's currently exclusively available on the PS4, but there'll be a PC version next year on 3rd March 2021.
Genre: Action role-playing
Price: $80.10
Get it here.
---
2. God Of War – hack and slash meets Norse mythology
---

God Of War is one of the top PS4 games out there
Image credit: PlayStation
Probably one of the most highly anticipated series reboots for the PS4, God Of War made one hack of a comeback when it was released in 2018. In case you didn't already know, it was a top-rated indulgent hack and slash series that thrived throughout PS2, PS3 and PSP eras. 

Image credit: PlayStation
This version, however, departed from its roots in Greek mythology to explore a whole new world of Norse mythology, where main character Kratos gets a daddy-esque makeover. 
It debuted an updated 3rd person action gameplay, along with a deeper storytelling tone and RPG-type character upgrades. What remains though, is that familiar dose of violence and satisfyingly powerful weapons like the Leviathan Axe which can chop and freeze enemies.
You may want to play God Of War III: Remastered ($28.90) to understand Kratos' backstory before diving into this reboot.
Genre: Action-adventure
Price: $28.90
Get it here.
---
3. Kingdom Hearts III – Disney adventure crossovers
---

Image credit: PlayStation
Kingdom Hearts III barely needs an introduction, especially since the franchise was a hit on previous-gen PlayStation consoles since the early 2000s. This action role-playing game is perfect for Disney fans as you'll get to navigate your way through Disney universes as teen hero Sora. 

Image credit: PlayStation
With Goofy and Donald Duck by your side, expect to bump into familiar faces such as the Toy Story gang, the crew from Pirates of the Carribean, and even characters from Frozen. It's definitely kid-friendly too, in case your young'uns want in on the action.
Genre: Action role-playing
Price: $80.10
Get it here.
---
4. The Witcher 3 – monsters to vanquish – lots of them
---

Image credit: PlayStation
Most of us are probably on Netflix, so The Witcher 3 hardly needs an introduction. If you've been inspired to slaughter tons of monsters and relive the adventures of Geralt of Rivia first-hand, then it's time to get this game. 

Image credit: PlayStation
You'll want to set aside lots of time, seeing that you can actually spend some 200 hours exploring every nook and cranny of this massive open-world game. The gameplay mostly follows a 3rd-person hack and slash format, but you can upgrade Geralt with a slew of spells and potions to get the upper hand on defeating monsters. 
Genre: Action role-playing
Price: $52.40
Get it here.
---
5. Death Stranding – precious cargo and live human foetuses
---

Image credit: PlayStation
There've been countless renditions of a post-apocalyptic world, but Death Stranding adds another fresh perspective to it. Think survival in a futuristic high-tech world, otherworldly beings ravaging the planet, and live human foetuses that are being kept alive in glass sacs. 

Image credit: PlayStation
Take your time to explore the vast open world of this fairly new 2019 game. You'll have to carry cargo across the USA and complete missions to move the story along. Best of all, you'll play the game as Norman Reedus of The Walking Dead. Look out for familiar faces like Mads Mikkelsen from Hannibal and even filmmaker Guillermo del Toro too.
Genre: Action
Price: $79.90
Get it here.
---
6. Star Wars Jedi: Fallen Order – Jedi Padawan training
---

Image credit: PlayStation
It's safe to say that many of us have a hidden desire to have Jedi powers – why else would there be a total of 10 Star Wars movies in a never-ending saga? For those who crave mastering mind-control and lightsaber-wielding skills, check out Star Wars Jedi: Fallen Order. 

Image credit: PlayStation
This game is relatively new as it was just released in November 2019. You'll train as main hero Cal Kestis in a post-Episode III: Revenge of the Sith story that kicks off from the junkyard planet Bracca. The combat style of this game is pretty hack and slash, but you also get to use cool Jedi powers to dominate your battles. 
Genre: Action-adventure
Price: $85.50
Get it here.
---
7. Marvel's Spider-Man – everyone's favourite neighbourhood superhero
---

Image credit: PlayStation
With 3 movie franchises under its belt, there's no arguing that Spider-Man is a worldwide favourite. Marvel's Spider-Man lets you step into the shoes of the webbed superhero, and we can attest that it's thoroughly satisfying to be able to swing your way through a pretty realistic digital replica of New York City. 

Marvel's Spider-Man is a PS4 exclusive game
Image credit: PlayStation
You'll get a chance to fight recognisable villains from the movies such as Doctor Octopus, Electro, and Vulture. Not to mention, there's a never-ending slew of baddies to wallop. Along the way, save the environment, clear bad guy hideouts and solve a ton of puzzles to upgrade your skills. 
Genre: Action-adventure
Price: $32.90
Get it here.
---
8. Crash Team Racing Nitro-Fueled – PlayStation throwback with new tracks
---

Image credit: PlayStation
Millennials who were still schooling in the early 2000s would easily remember Crash Bandicoot and the franchise of games that dominated PS and PS2 consoles. Now updated for the PS4, Crash Team Racing Nitro-Fueled adds new tracks, characters and customisable upgrades to the cult classic. 

Image credit: PlayStation
The premise of the game is incredibly straightforward, just race as fast as you can to win. There's also the added joy of power-ups and sabotaging other players with explosives. The game allows for up to 4 players on couch co-op, so you can play with your family at home. 
Genre: Racing
Price: $58.70
Get it here.
---
9. Until Dawn – horror game starring Rami Malek
---

It's not often you get to see faces of superstars in PS4 games
Image credit: PlayStation Asia
If you identify as that one friend who drags unwitting buddies to every new horror movie to hit cinemas, Until Dawn is for you. Bonus: it stars Oscar Award-winning Rami Malek, and Hayden Panittiere of Heroes fame. 

Masked terrors, check. Darkness, check. Cannibals, check. You may not want to play this game alone.
Image credit: JeuxActu
You'll get to play your way through at least 12 hours of familiar horror tropes – after all, the story follows a group of young adults in a quiet mountain cabin. What's fun is the fact that the game takes its course depending on the decisions you make. This means there are hundreds of ways this game can play out, so you can replay it if you're not satisfied with the endings you get.
Genre: Interactive drama
Price: $26.90
Get it here.
---
10. GT Sport – driving simulator for really fast cars
---

GT Sport is among the list of exclusive PS4 games
Image credit: PlayStation
With the exception of go-kart arenas, chances are you're never going to get to experience what it's like to race a car in Singapore. For the next best thing, Gran Turismo Sport (GT Sport) is where you can "drive" as fast as you want in snazzy sports cars that are worthy of an Arab prince's collection. 

Race F1 cars and turn on a "driving line" mode to learn the most efficient way of racing
Image credit: PlayStation
You'll get a life-like simulator experience on highly acclaimed international race tracks, including Nürburgring in Germany which is known as the toughest track in the world to master. Play through a campaign mode to unlock car models in your garage, and challenge your family members to a friendly race with couch co-op races.
Genre: Racing simulator
Price: $28.90
Get it here.
---
11. The Last Of Us Remastered – zombie apocalypse with the feels
---

The game follows the story of robust main character Joel and his foul-mouthed pre-teen aide Ellie, who're trying to find a cure for the undead
Image credit: PlayStation
You know a game is worth playing if it has been adapted from the PS3 to the PS4. The Last Of Us Remastered is one such game that has been critically acclaimed since its release in 2013 with a Google approval rating of 97%. 

Image credit: PlayStation
Not only is the game filled with mercenaries and bandits to outsmart, but it also has a compelling storyline and character development that has won it numerous awards. All this is worth braving goosebump-inducing moments of fungus-ridden zombies that have taken over the post-apocalyptic world. 
The Last Of Us 2 comes out on 29th May 2020, so now's the best time to hop onto this franchise, stat!
Genre: Action-adventure and survival
Price: $26.90
Get it here.
---
12. LittleBigPlanet 3 – family-friendly co-op puzzle games
---

Little Big Planet 3 is among the most wholesome PS4 games you can get
Image credit: PlayStation
If you're living in a household with kids, Little Big Planet 3 is probably one of the most wholesome games out there. It oozes cuteness with customisable woven doll-like characters and adorable themed courses ranging from garden scapes to futuristic neon-clad levels.

Image credit: PlayStation
The fun part is, it's filled with teamwork-inducing puzzles to conquer and customisable upgrades for your characters. You can play this between 4 players on couch co-op mode, so the whole fam can join in. 
Genre: Puzzle-platformer
Price: $26.90
Get it here.
---
13. Uncharted 4: A Thief's End – Indiana Jones-style adventure
---

Image credit: PlayStation
After 3 successful games on previous generations of the PlayStation, Uncharted 4: A Thief's End was one of PS4's biggest reveals back in 2016. With its new-age graphics and more developed storyline, it has been rated as the best game in the Uncharted series.

Image credit: PlayStation
The game basically follows adventurer Nathan Drake throughout his treasure-hunting conquests in exotic parts of the world. It has dramatic cutscenes, gunfights, action sequences and puzzles to occupy you for days. There's even a multiplayer mode you can play online with fellow PS Plus subscription buddies.
You don't have to have played the previous 3 games in order to play this, but if you want to, invest in Uncharted: The Nathan Drake Collection to get on it.
Genre: Action-adventure
Price: $26.90
Get it here.
---
14. EA Sports FIFA 20 – dream teams with real-life players
---

Image credit: PlayStation
Since live football games are halted for the time being due to COVID-19, the next best thing for sports-lovers would be FIFA 20. The FIFA franchise releases new games each year, and this 2020 version has the most updated lineup of football players you can choose to form your dream team. 

Image credit: PlayStation
PS Plus subscribers can even challenge others online with their custom-made teams. But before you do so, polish up your skills by practicing maneuvers and unlock team customisations as you go along. 
Genre: Football simulation
Price: $85.50
Get it here.
---
15. Horizon Zero Dawn – girl power in a robotic world
---

Image credit: PlayStation
Two words: robotic dinosaurs. That's enough to capture anyone's attention when it comes to the post-apocalyptic futuristic world of Horizon Zero Dawn. You'll set out on a quest as the bow-wielding heroine Aloy, and tame metallic monsters along the way. 

Image credit: PlayStation
The open-world game is filled with mini-challenges to conquer, side-quests, and a storyline that's filled with a web of backstories – all with a stunning backdrop of villages, fields and mountains. 
A sequel game is rumoured to be in the works. But for now, you can get Horizon Zero Dawn: Complete Edition that comes with the Frozen Wilds expansion pack that'll add an additional 15-20 hours of gameplay to your quest.
Genre: Action-adventure
Price: $28.90
Get it here.
---
16. Grand Theft Auto V – fluky criminal masterminds
---

The game is set in a fictional American world that closely resembles Hollywood in Los Angeles
Image credit: PlayStation
Grand Theft Auto V (GTA V) has conquered nearly every gaming platform there is since its highly acclaimed release in 2013. The game gained notoriety for letting you step in the shoes of the "bad guy" instead of usual hero tropes. Like its predecessors, GTA V's open world that replicates the Hollywood vibes of Los Angeles is yours for the taking. 

Image credit: PlayStation
What makes this game so vast and addictive is that there seems to be no end to things you can do in the game. You can rob banks, you can steal aeroplanes, go to strip clubs, and even do yoga in the game. The storyline is pretty haphazard and amusing too, so this game is a good stress-reliever if you haven't already tried it.
You can also create your own character on the online multiplayer mode for PS Plus subscribers, to plan a heist with your real-life buddies.
Genre: Action-adventure
Price: $44.80
Get it here.
---
17. Red Dead Redemption 2 – outlaws of the Wild West
---

Image credit: PlayStation
When the Wild West of America is involved in a title, you can bet you're going to get lots of gunfights, bounties, and outlaws on your plate. That's what makes Red Dead Redemption 2 so appealing, as you'll play a worn-down criminal with an open world to conquer. 

Image credit: PlayStation
The gameplay and concept is similar to that of GTA V, and it's filled with wanton violence if that's something that'll help you destress. 
Genre: Action-adventure
Price: $87.60
Get it here.
---
18. Overwatch – quick fast-paced battles 
---
If you're the competitive type, you'll know that online multiplayer games are the way to go. For a challenge that's set in a fantasy world with cool weapons and powers, get Overwatch. 

There are plenty of PS4 games for first-person shooters, but Overwatch has one of the most vibrant settings out there.
Image credit: PlayStation
It's a first-person shooter game where you can participate in 7 game modes, including Capture The Flag and Deathmatches where you have to be the first to reach 20 points. These games can take anywhere from 10-30 minutes, depending on what mode you're playing. 

Image credit: PlayStation
You'll want to take some time to get the feel of the many different characters in the games, as they all have different abilities and advantages. Level up enough and you can customise them too. The game is great for PS Plus subscribers to fully experience the multiplayer element of the game.
Genre: Multiplayer first-person shooter
Price: $92
Get it here.
---
Top PS4 games in Singapore
---
The great thing about these PS4 games is that most of them have storylines that are worthy of TV series – only you get to control the main character. Others are great for family bonding and friendly challenges that'll help time pass faster. 
You can easily purchase these online and download them straight onto your console, so now's the perfect time to catch up on these top-rated games. 
Stay nourished while on your gaming campaign with these deliveries: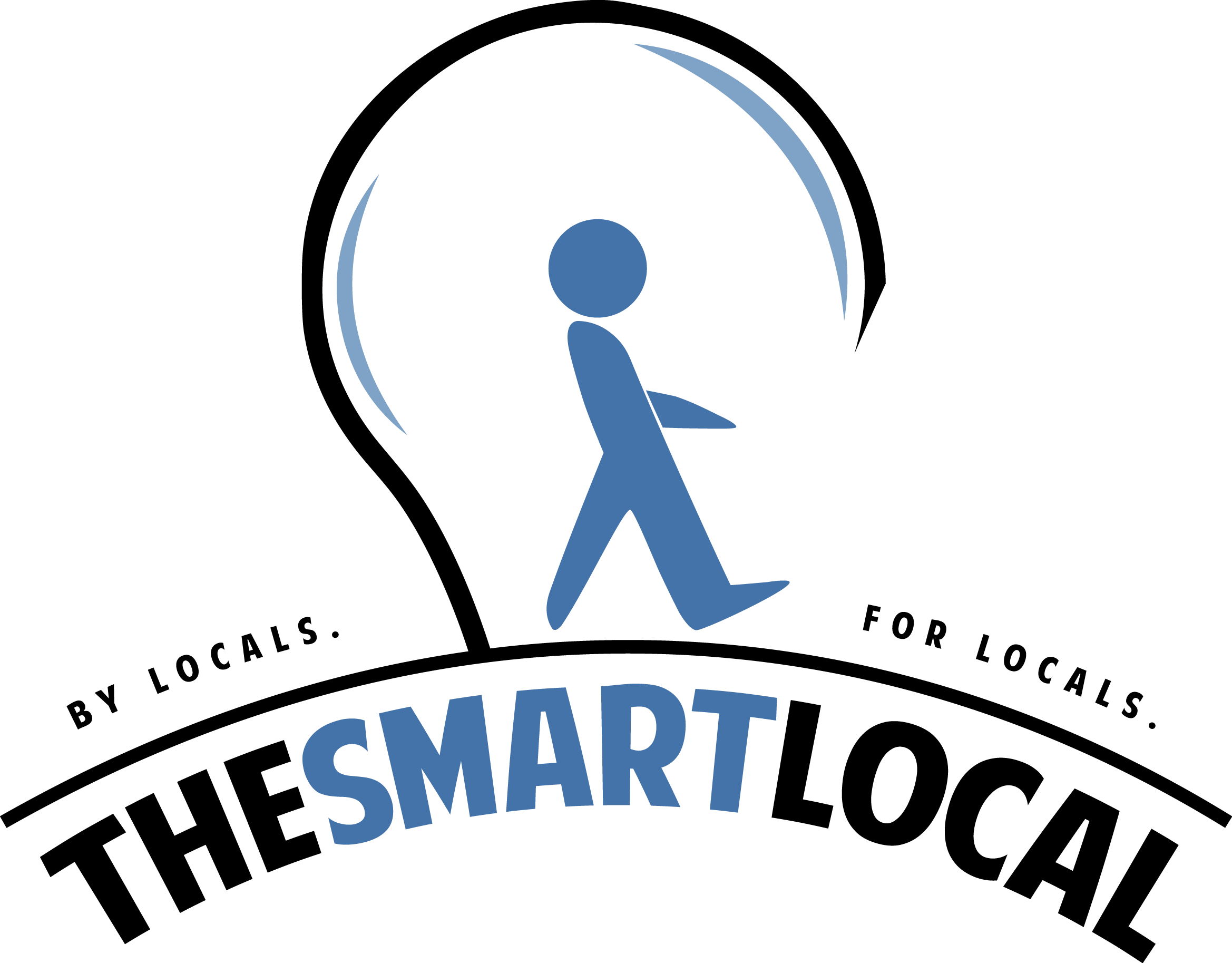 Drop us your email so you won't miss the latest news.