Food delivery in Singapore
---
Not all of us are home masterchefs – at most, we can whip up a sufficiently frothy Dalgona coffee and slap together a ham and cheese sandwich. Thankfully, many restaurants out there offer free delivery and up to 30% discounts so we can still enjoy our favourite foods without stepping outside. 
From cafes like Supply & Demand to Western restaurants like Jack's Place, order from these 39 new food delivery options to support Singapore's food scene. 
Check out other things you can do while facing the COVID-19 outbreak: 
---
– Food delivery promos in Singapore – 
---
Cafes
---

From left to right: Supply & Demand, Cafe de Paris, and Royal Durian.
Image adapted from: @tiramisooo_jiaks, @seasonz and @itsadammiee
Cafe hopping and lazy Sunday brunches are sorely missed, but we can still get quality cafe fare delivered straight to our doorstep – all for free. You've got the choice of healthy meals like Salmon Poke from Supply & Demand or even Korean Bon Bons (fruit sorbets) from Cafe de Paris. 
Those who enjoy durian desserts will be more than delighted with Royal Durian since they're still serving up their Durian Mousse and Durian Oreo Cheesecake. 
---
Bakeries
---

From left to right: Enjoue Bakery and Petite Joy Bakes.
Image adapted from: @maameemoomoo and @petitejoybakes
If it's freshly-baked bread and pastries you're craving, order up a caramelised Kouign Amann or loaf of Sourdough from Enjoue Bakery. Those celebrating birthdays or special occasions while cooped up at home can still enjoy customised cakes from Petite Joy Bakes, with flavours like Lychee Rose and Cookie Butter.    
---
Restaurants 
---

Clockwise: Mom's Touch, Enjoy Eating House and Bar, Mr Popiah, Sembawang Traditional Claypot Rice, Manna Pot Catering, and Orchid Live Seafood
Image adapted from: @jiakbabuey.sg, @euniceeatseverything, @eatbooksg, @kooshking, @jonathonleets, and @leslie.koh
It's assuring to know that we can still enjoy restaurant food in the comfort of our own homes, especially when they offer free delivery and there's a range to fit all budgets. Affordable Korean joint Mom's Touch has must-try spicy fried chicken while those looking for a fancy meal will like Enjoy Eating House and Bar for dishes like Foie Gras with Truffle Sous Vide Egg. 
Otherwise, try Manna Pot Catering for delish grain bowls like Black Pepper Beef Bowls or  Orchid Live Seafood for a selection of fresh seafood like Teochew Cold Crab. If you're craving local flavours, order up from the likes of Mr Popiah or Sembawang Traditional Claypot Rice – their dishes are equal parts tasty and nutritious. 
---
– Food promos in Singapore – 
---
Cafes
---

Image credit: @fiveand2.co
We once flooded Five &2 Bistro for their savoury bites and scenic Punggol waterfront views, but we'll still be making our way there to score a 25% discount on all takeaway. They've got a solid range of pasta dishes, from fusion plates like Spicy Oyster Scallop Omelette Pasta to classics like Beef Bolognese. They're also offering free bento sets for the first 25 private hire or taxi drivers.
Five &2 Bistro

– 25% off takeaway items between 4.30PM-10.30PM* + 25 free bento sets daily for private hire/taxi drivers* 
*Till 4th May 2020.
---
Desserts
---

Clockwise: Udders Ice Cream, The Pine Garden, House On The Moon, Toby's The Dessert Asylum.
Image adapted from: @lareinabelle, @xineats, @houseonthemoon_vip, and @tobys_kopi_toast_bakery
Having a sweet tooth means that a pantry filled with KitKats and gummy bears simply isn't enough. Now, we can order up from dessert maestros like House On The Moon and Toby's The Dessert Asylum – and even score discounts and for the latter, a free drink and sponge cake. 
But if neighbourhood cake shops like The Pine Garden are what you're craving, they've got plenty of promos this month when you buy up a variety of cake slices. We're also looking forward to ordering from Udders Ice Cream since they're offering their Ice Cream Pies for just $49 (U.P. $69). 
*Available at the main retail outlet at 529 Ang Mo Kio Avenue 10 only. 
From left to right: The Humble Scoop and Kazo.
Image adapted from: The Humble Scoop and @kazosingapore
For more ice cream options, local gelato shop The Humble Scoop crafts and delivers homemade, localised pints such as the Orh Bee Good, made with pulut hitam, and the Inkuehdible, created with salted coconut and gula melaka. Further stock up that pantry with some crispy cream puffs, tarts or even a cake from Taiwanese bakery Kazo – also perfect for a surprise birthday cake delivery.
The Humble Scoop

– 1x Orh Bee Good & 1x Inkuehdible pints for $30 | 20% off 2 or more pints for self pick-up

Kazo

– free delivery for orders above $40
---
Fusion restaurants
---

From left to right: Le Fusion and Ling Ling by The Wine Company.
Image adapted from: @ngkongling and @whatthefeasts
Those who can't decide on a particular cuisine are best off ordering in a meal that's rich in fusion flavours. You can get that with restaurants like Le Fusion – they're offering 30% off for all takeaway items now. It's tempting to try their Chinese-inspired Trio Pasta that showcases pasta in 3 flavours: green pesto, chilli crab, and sesame squid ink. 
Ling Ling by The Wine Company also serves up a fusion menu, with asian dishes like Lasa Spaghetti while also doling out Filet Mignons. Opt for their $10 Bento if you want a quick, tasty fix with sets like Baked Salmon Aglio Olio and Sambal Prawn Coconut Rice. 
Le Fusion

– 1-for-1 mains with ShopBack Go, Burpple Beyond or Entertainer + 30% off for takeaway items  + 15% off for delivery with promo code "LEFUSION15"

Ling Ling by The Wine Company

– $10 Bento Sets + $29.90 wine
---
Western restaurants
---

From left to right: The Soup Spoon, Eatzi Gourmet Steakhouse, and Jack's Place.
Image adapted from: @paulineanghh, @thelittlequeenn, and @fattybombomsg
Whenever we're craving a sit-down family meal, we think along the lines of hearty Western meals from Jack's Place and Eatzi Gourmet Steakhouse. Now, they're offering 30% off set meals with choices like Breaded Fish & Chips and NZ Ribeye with Baked Potato Set. 
You can also get 1-for-1 deals with The Soup Spoon, where you'll be lapping up homemade soups like Mushroom Stroganoff and Roasted Pumpkin.
---
Japanese restaurants
---

From left to right: Hokey Poki, Hajime Tonkatsu & Ramen, and Yoi Sushi@Junction 9.
Image adapted from: @hokeypoki, @hajime_tonkatsu_ramen, and @sushiyoi_junction9
Japanese cuisine is practically everyone's favourite. Sushi, sashimi, ramen – the list goes on. Whether it's ramen with addictive broth from Hajime Tonkatsu & Ramen or an Aburi Chirashi Bowl from Hokey Poki, you can still get your Japanese fix at home. Try Yoi Sushi@Junction 9 for their $14 Bento Sets that come with rice, chawanmushi, potato salad, miso soup, and scallops. 
---
Peranakan restaurants
---

From left to right: Godmama and The Peranakan
Image adapted from: @foodyou.feedme and @concavelinkin
Peranakan restaurants like Godmama and The Peranakan serve up food that tastes like your grandma was cooking up a storm in the kitchen for the entire day. Try old-school dishes with a twist like Buah Keluak Pasta from the former or savoury dishes like Beef Rendang from the latter. 
Godmama

– 20% off all pick-up orders made online

The Peranakan

– $9.90 Bento Set with free bubble tea + free buah keluak sauce/sambal belacan with min. spend of $100
---
Local restaurants & bistros
---

Clockwise: Party Party Steamboat (for illustration purposes only), Encik Heng Cafe, Nanyang Food, and Attap House.
Image adapted from: @sgdabao, @eizeneats, @jazzleszeinn
As much as we enjoy eating out, sometimes, all we want is comfort food – for many of us, that means local flavours like soy sauce chicken and a bowl of wok hei noodles. We can even enjoy a steamboat party with Party Party Steamboat where you can order fresh seafood and meat platters. 
You can also order up a feast from Attap House if you're craving favourites like Mee Goreng and Braised Hokkien Noodles or enjoy $5 Sesame Chicken or Duck Rice from Encik Heng Cafe. Otherwise, a Whole Soy Sauce Chicken from Nanyang Chicken makes for a solid main dish for the whole family to share. 
---
Wholesaler
---

From left to right: Swee Aik Food Manufactory and Momolato.
Image adapted from: @sweeaikfood and @everlastingloveonlyforyou
Whether it's roast meats or IG-worthy popsicles, you can trust wholesalers to give you fair prices. That's what Swee Aik Food Manufactory is offering with its range of roast pork, chicken, and duck – at affordable prices, you can have a full-blown feast. 
And on an entirely different spectrum, Momolato carries fruit popsicles and creamy gelato serves that almost look too pretty to eat. 
Swee Aik Food Manufactory

– $5 off with promo code "iwillstayhome"

Momolato

– $5 off with promo code "TSLXMOMO" for a Family Box (3 x pints of gelato & 6 x fruit popsicles)
---
Hawker stalls 
---

Image credit: @hupcheong
If any F&B joint were to need our support now, it'll be our hawker stalls. Hup Cheong, in the heartlands of Ang Mo Kio, is known for their roasted meats. It offers a fine selection of braised duck and chicken for just $14 – you can also order up a whole suckling pig if you're looking to treat yourself. 
Hup Cheong

– $14 for Whole Braised Duck or Chicken
---
Vegetarian & vegan options
---
From left to right: Vineyard at HortPark and Friendly Vegetarian Food Supplier.
Image adapted from: @danganeats and Friendly Vegetarian Food Supplier
Our vegetarian and vegan friends out there need not feel left out. You can stock up on supplies via Friendly Vegetarian Food Supplier and get delicious tofu, soy meats, mushrooms and more delivered to your door – with a $3 discount to boot.
For a fancier dinner, grab a wellness meal from Vineyard with options including a Healthy Omnimine Filler Bowl, Mushroom Seaweed Aglio Olio Pasta or Clear Vegetable Soup from $12+.
---
Other cuisine options
---
From left to right: Coba Coba and Chimichanga.
Image adapted from: TSL and Chimichanga
With Ramadan around the corner, Coba Coba is offering $12 off delivery for orders above $50, with an additional $8 off for new customers. A Nasi Ambeng Sharing Platter with beef rendang, telur belado (spicy eggs) and more starts from $27.90 and is perfect for a hearty family feast.
If you're craving Mexican, Chimichanga offers classic burritos with Salt Pork, Carne Asada Beef or Chicken Chipotle wrapped tightly among flavourful Amarillo rice. Better yet, enjoy these Mexican delights at 50% off from now till 30th April 2020.
Coba Coba

– $12 off delivery for orders above $50 & $8 off for new customers 

Chimichanga

– 50% off all burritos with promo code 'SMARTBURRITO' (minimum spend of $30 and $5 delivery fee applies)
---
Food delivery promos in Singapore
---
We no longer have to rely on a steady supply of instant noodles and canned food with these food delivery options. Whether it's Japanese cuisine or freshly-baked bread you're craving, there's plenty of choice when it comes to food delivery in Singapore – even better when most of these F&B joints are offering free delivery or huge discounts! 
Read more coronavirus-related articles below:
---
Want your business featured? Simply fill out this form and we will include your promotion if it can help our readers too. This is an ongoing initiative as we feature local businesses during the COVID-19 period.
Updated by Billy Tran on 14 April 2020.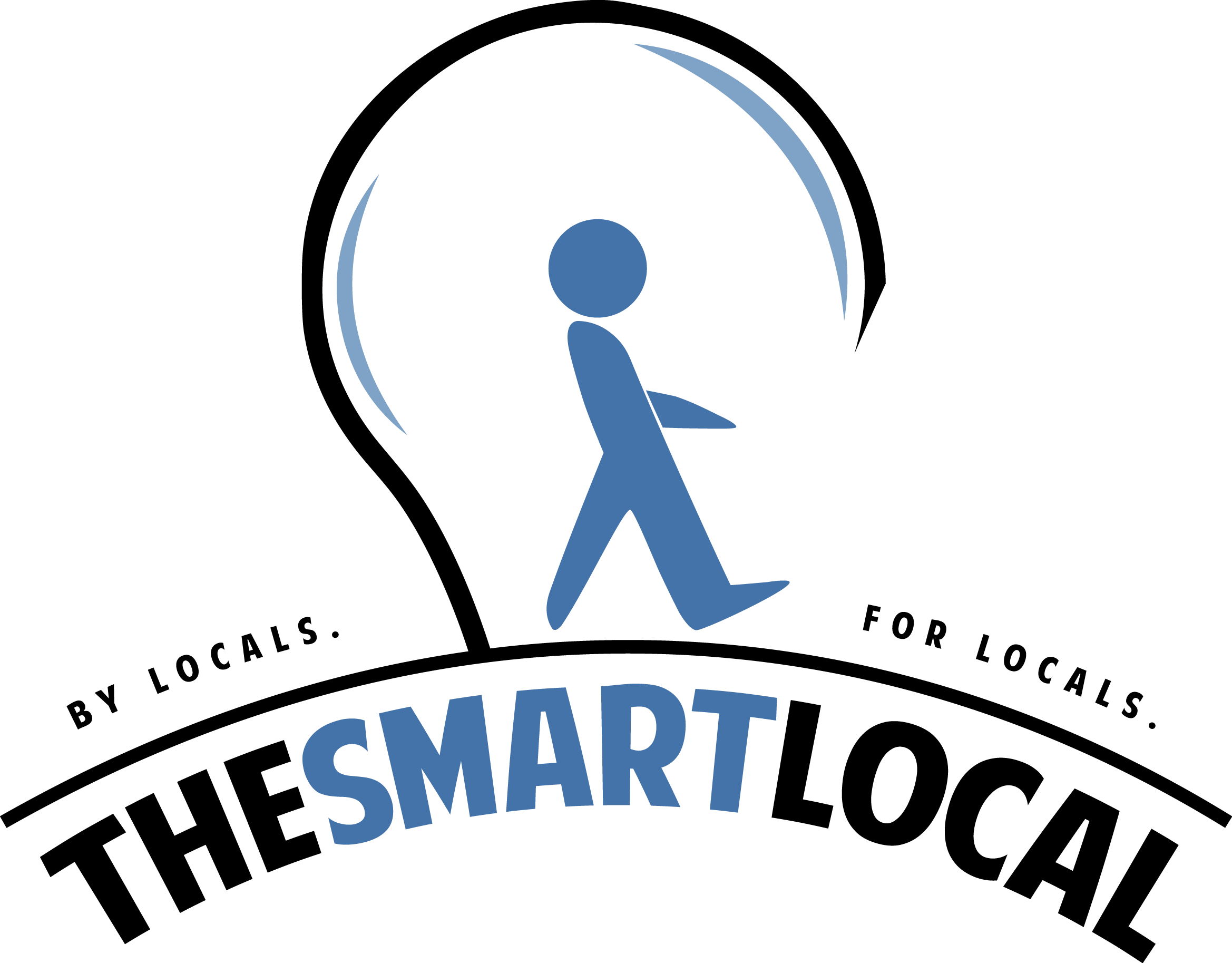 Drop us your email so you won't miss the latest news.