Halal food in North Singapore
---
When we think of the hottest halal food spots, our minds gravitate towards places like Bugis and Tampines. But for those of us who live in the North, heading all the way down spells either a) a 1-hour long journey on public transport, or b) a $20+ cab ride.
Unbeknownst to most, the North also has its fair share of Halal places. With choices ranging from a restaurant by the jetty to a garden-themed cafe in the suburbs, you and your pals can now hang at these halal cafes and restaurants within your own 'hood. Just one of the many reasons to BTO in Sembawang!
---
1. Rasa Istimewa Waterfront Restaurant – restaurant on a jetty
---
Living in a concrete jungle like Singapore means our views consist mainly of office buildings and HDBs. Rarely do you get to dine in a restaurant neighbouring JB which boasts unblocked views of the sea – which is exactly what you'll get at Rasa Istimewa Waterfront Restaurant.
It's situated atop a jetty at Woodlands Waterfront Park, making it the ideal place to take a break from the city. The food served is mainly Chinese-style dishes, with the most popular dishes being their seafood dishes (from $25), which can be prepared in a variety of ways ranging from steamed to fried.
Other than a good meal, this is also a great place for you and your crew to snap good pics for the 'Gram.
Rasa Istimewa Waterfront Restaurant
Address: 6A Admiralty Road West, Singapore 757445
Opening hours: 12PM-12AM, Daily
Telephone: 6366 9339
---
2. Citrus By The Pool – gigantic milkshakes near the pool
---
We all need to take a breather after splashing around in a pool all day. And at Woodlands Swimming Complex, you can do just that at Citrus by the Pool. 
To fuel yourself, opt for one of their Mighty Milkshakes. Priced from $8.90 each, these gigantic milkshakes come filled to the brim with thick, flavourful goodness, and are piled high with whipped cream and assorted toppings.
Meal-wise, dishes like the Tom Yum Seafood Pasta ($12.90), Cajun Lamb Rack ($21.90) and Fried Chicken Waffle ($15.90) have proven to be hot favourites amongst returning customers. But if you're looking to save some cash, tuck into their Weekday Specials, available from $9.90 between 11AM and 5PM.
Citrus By The Pool
Address: 3 Woodlands Street 13 Woodlands Swimming Complex, Singapore 738600
Opening hours: Mon – Thur 11AM-10.30PM | Fri – Sun 11AM-11PM
Telephone: 6366 6581
---
3. Coba Coba – rustic neighbourhood cafe with huge nasi ambeng platters
---
The next time you find yourself in Yishun, look no further than Coba Coba for a hearty meal. Its exposed brick walls and wooden tables provide a rustic feel, which is quite the world of difference from the surrounding high-rise buildings.
When dining as a group, you can never go wrong with their signature nasi ambeng sets (from $23.90). With mouthwatering side dishes like the beef rendang and telur belado (spicy eggs), rest assured that everyone's tummies will be filled with great Indonesian food. 
Coba Coba
Address: 156 Yishun Street 11, #01-106, Singapore 760156
Opening hours: 8AM-8.30PM, Daily
Telephone: 6382 2622
---
4. Tenderbest Makcik Tuckshop – fusion dishes in a sleek-looking cafe
---
Hidden amidst the industrial area in Admiralty, Tenderbest Makcik Tuckshop sports a sleek yet retro vibe with its solid wooden tables and monochrome-themed furniture.
Expect an incredible array of Western-Asian fusion dishes – with options like the Okonomiyaki-styled aglio olio ($10.90), and their classic Signature Fried Spring Chicken, which comes in either half-size ($10.50) or as a whole chicken ($18.50).
Tenderbest Makcik Tuckshop
Address: Woodlands Close, #01-68 No.39, Singapore 737856
Opening hours: Sun – Thur 11AM-10PM | Fri & Sat 11AM-11PM
Telephone: 6255 1781
---
5. Yassin Kampung – zi char dishes in an old-school restaurant
---
Yassin Kampung is located just a stone's throw away from Admiralty MRT station. You'll be struck by the attap roofs and wooden furniture that will throw you back to those olden kampung days.
Zi char meals are the quintessential group gathering food to have with your crew, and here is no different. You can get classic dishes like the Curry Fish Head ($25) here, or opt for the set menus (from $38) comprising dishes like tom yam soup and kangkong belacan to share amongst yourselves.
Citrus By The Pool
Address: Kampung Admiralty, Block 676 Woodlands Drive 71, #01-03, Singapore 730676
Opening hours: 11AM-1AM, Daily
Telephone: 6920 1188
---
6. Duit SG – halal zi char dishes and weekend buffets
---
More often than not, Halal buffets tend to be situated within town areas. Dig a little deeper into Sembawang, however, and you'll find DuitSG right in the midst of HomeTeamNS.
The interior's decked out in a simple black-and-white theme, pleasing the eye as soon as you walk in. They're best known for their weekend buffet, which grants you a selection of over 50 dishes for the affordable price of $28 per pax.
If you're here during a weekday, you can opt to get a bunch of dishes zi char style, or fork out on their seafood shellout, which will have you gorging on a selection of seafood items like crayfish, squids and prawns at a collective price of $24.50 per bucket. You can also take your pick between sauces such as salted egg and black pepper to accompany your meal.
[Update: Duit SG's northside outlet has closed, but you can still dine in at other outlets or order delivery. Find out more on the Duit SG Facebook page]
---
7. 13 Miles – affordable Western food in a shophouse
---
In this day and age, older buildings like shophouses are becoming increasingly hard to find. However, take a short walk down from Sembawang Shopping Centre and you'll come across 13 Miles tucked away amidst the row of shophouses by the roadside.
This humble little eatery boasts an array of Western fare that isn't just delicious, but cheap too. We tried their juicy Sirloin Steak ($14.90), which is a huge steal given its price. 
Alternatively, you can also opt for zi char–styled dishes like their Salted Egg Yolk Prawns (from $18). 
As it's open all the way till midnight every day, it's the perfect spot for you and your buddies to swing by for a spontaneous supper together.
13 Miles SG
Address: 596B Sembawang Road, Singapore 758455
Opening hours: 2PM-12AM, Daily
Telephone: 6481 6616
---
8. Eatzi Gourmet Steakhouse & Bistro – quaint poolside bistro in Yishun
---
Yishun dwellers don't have to venture too far out of their neighbourhood for some good Halal food. Head into SAFRA Yishun and you'll come across Eatzi Gourmet Steakhouse & Bistro, which some might know as the sibling restaurant to well-known homegrown brand Jack's Place.
Image credit: JP Pepperdine Group
It's located right by the poolside, which makes it a great place to replenish yourself after spending the afternoon in the pool. Their speciality lies in Western cuisine, with their signature dishes being the Sizzling Tenderloin Steaks (from $29.90) as well as the Breaded Fish & Chips ($15).
Alternatively, you can also grab their value set lunches (from $13.80) which vary from day to day. Dishes include the Grilled Fillet of Fish with Creamy Nyonya Laksa Sauce ($13.80) and N.Z. Striploin Steak with Roasted Onion Dark Brown Sauce & Tomato Mozzarella ($16.20), all of which comes with garlic bread, soup, dessert, and a drink.
Eatzi Gourmet Steakhouse & Bistro
Address: 60, Yishun Avenue 4, #01-01 SAFRA Yishun, Singapore 769027
Opening hours: 11AM-10PM, Daily
Telephone: 6852 8270
---
Halal food in the North
---
We don't always have to venture too far out of the North for some good Halal food. From restaurants by the pool to humble little cafes in a shophouse, there are plenty of eateries here that are great for a squad bonding session.
---
Keep up with the town's latest happenings at Kampung Sembawang
---
Image credit: Sayang Sembawang
Northies who are in the loop are well aware that the North is more than just its close proximity to Johor Bahru. Take a closer look and you'll find a plethora of activities to do – ranging from cosy cafes for dates to cheap KTV spots.
Apart from that, anyone looking for new places to explore can hit up these rare places in Singapore as well as these secret spots within industrial areas.
And these aren't just all there is to do in the North. To keep yourself up to date with all things Northside-related, be sure to follow Sayang Sembawang. 
---
This post was brought to you by Sayang Sembawang.
Photography by Pichan Cruz and Irfan Syafiq.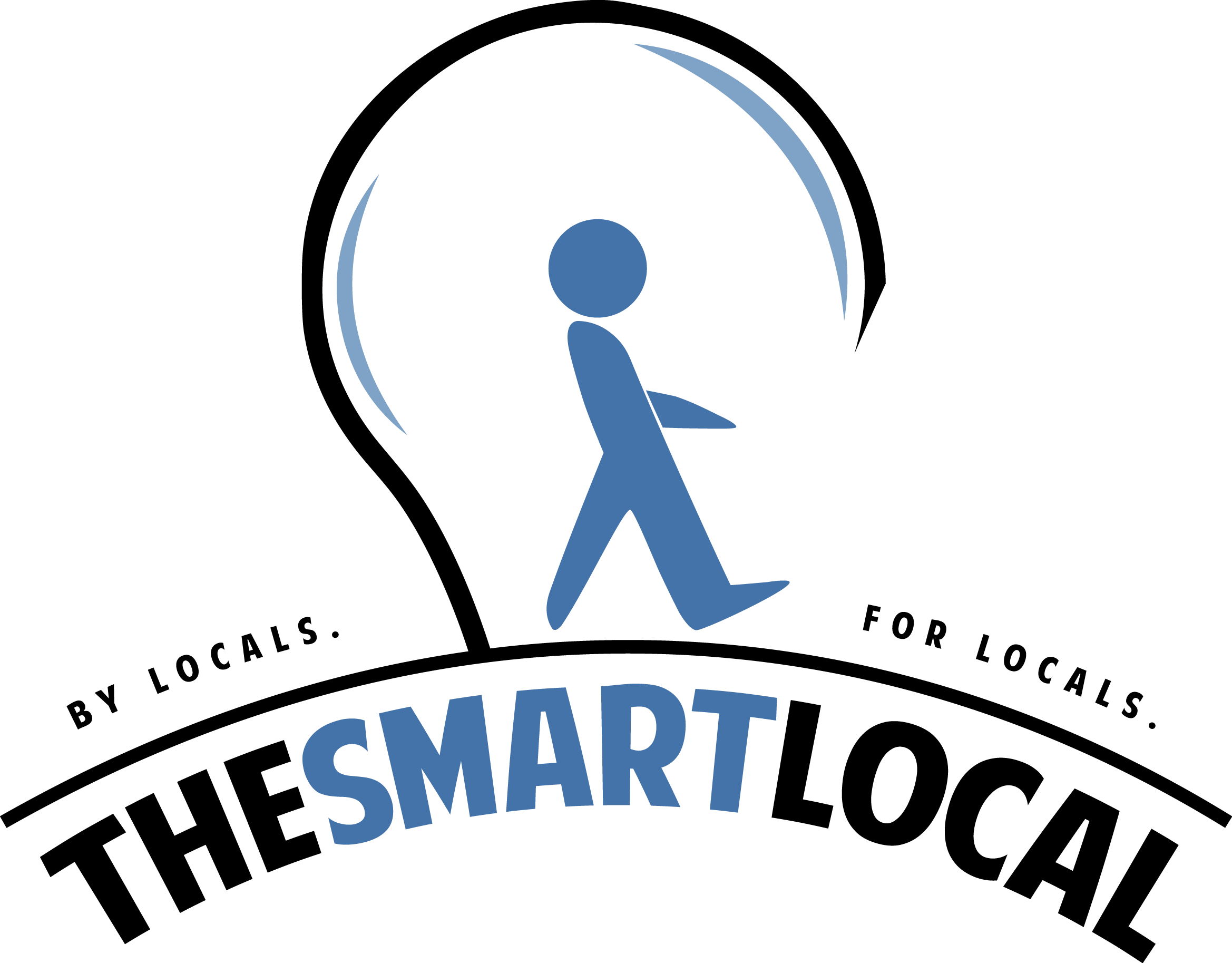 Drop us your email so you won't miss the latest news.