BTO in Sembawang, Singapore
---
Owning your first home is a monumental milestone, but having to decide on a location suddenly makes Singapore a lot bigger than just a Little Red Dot. Instead of flinging a dart to a map and leaving it up to fate, here are 7 benefits of living in North Singapore which make it an ideal destination for your future home. 
Staying near the nation's one and only natural hot spring park, having quick access to the northern checkpoint for frequent trips across the causeway, and being connected by a plethora of MRT stops including the new Canberra station and 2 new Woodlands stations – Woodlands North and Woodlands South – on the upcoming Thomson-East Coast Line are just the tip of the iceberg. 
---
1. Regular visits to Singapore's only natural hot spring park
---
We're no strangers to the hectic lifestyles led by the average Singaporean. Amidst the hustle and bustle, few things beat soaking your weary legs and sore feet into a toasty hot spring spa, kicking back and letting the stress melt away. 
You won't have to fly all the way to Japan, nor do you have to pay exorbitant fees for a quick soak at a spa facility. Northies have quick access to the Sembawang Hot Spring Park, home to a century-old naturally-occuring hot spring. Having a soak in natural spring waters is said to bring about a whole host of health benefits. Not bad, considering it's a public facility that's 100% free to use!
Click to read our full Sembawang Hot Spring Park review. You can even cook your own soft-boiled eggs there and savour local dishes at a cafe surrounded by nature.
---
2. Endless good food including zi char, cafes and hawker favourites
---

3-litre Halal tom yum hot pot within a neighbourhood kopitiam at 105 Canberra Street
Sembawang is a foodie haven which many locals residing in other regions flock to, in search of award-winning hawker creations, zi char restaurants with decades of heritage, hipster cafes and trendy bars alike. 

Common Chefs Bistro along Jalan Legundi, home to other famous restaurants like Sum's Kitchen HK Roast Meat, JJ Thai Cuisine and White Restaurant, which serves up the iconic white beehoon.

Sembawang Traditional Claypot Rice, a 40-year-old establishment which has clinched an array of hawker awards.
Sneak a peek at our North Singapore food guides linked above and you'll come to realise that many of these renowned dining establishments are within a stone's throw from each other, some even clustered in one spot to make for an epic food crawl.
---
3. Convenient and connected to multiple MRT stations
---
Staying near the Northern border means quick and easy access to MRT stations like Woodlands, Admiralty and Sembawang. There'll also be 2 new additional stations surrounding Woodlands once the Thomson-East Coast Line (TEL) is unveiled on 31st January 2020 – Woodlands North and Woodlands South. Swing by from 31st Jan to 2nd Feb 2020 to enjoy free transport on the TEL! 
The new kid on the North-South Line (NSL) is none other than Canberra station, opened back in November 2019. Sleek and modern in design with loads of natural sunlight flooding the space in daytime, the station is a breath of fresh air in and of itself.
Canberra is also a region bustling with activity and hidden gems, now a convenient train ride away for North-dwellers. From affordable mookata operating late into the night to dirt cheap KTV right opposite a HDB block, check out our list of things to do near Canberra and Sembawang.
---
4. Constant upgrades and new developments like integrated hubs
---
Even though the neighbourhood is already dense with food, nature and recreational activities, Sembawang is constantly bringing new facilities to serve its residents and incentivise visitors from the rest of the nation to scurry down to the North.

Artist impression of Canberra Plaza
Image credit: Housing Development Board
Canberra Plaza will be unveiled by the first half of 2020, a 3-storey Neighbourhood Centre dedicated to fulfilling all "live-work-play-learn" needs under one roof. 

Artist impression of Bukit Canberra
Image credit: Sport Singapore
Northies can also look forward to Sembawang Integrated Hub's progressive opening throughout this year. Named Bukit Canberra, the hub will be a 5-minute walk from Sembawang MRT and will feature a hawker centre, polyclinic, indoor and outdoor sports facilities, hangout spots and even a community farm.
---
5. Abundance of nature spots for fresh air, sunlight and stress relief
---

The last remaining "Sembawang" tree in Singapore, found at Sembawang Park which inspired the name of the town.
A region dense with vast, unspoilt nature spots be it recreational parks, jogging locations or chillout zones in general, Sembawang is known in particular for its lush greenery. Break away from mobile screens and gaze into some lush greenery instead, said to be able to rest your tired eyes and prevent further eyesight deterioration. 

Woodlands Waterfront Park
You can also swing by the waterfront for some calming sea breeze, embarking on an idyllic stroll down the pier dotted with fishermen as you take stock of the little joys in life. Sometimes the Northside truly feels like an out-of-Singapore land of its own!
---
6. Family-friendly neighbourhood filled with next-level playgrounds
---
Those looking to start a family will be thrilled that Sembawang is chock-full of next-level playgrounds which are way more appealing than looping Baby Shark on the iPad. We're talking super long twisty slides, playgrounds themed after shipwrecks, dinosaurs and Alice in Wonderland, and a space entirely dedicated to swings so kids won't have to wait for their turn at a measly pair of seats.

(Top-Bottom) Dinosaur-themed playground at Fu Shan Garden, shipwreck-themed playground at Sembawang Park.

(Left-Right) Admiralty Park, a playground with 26 different slides and Canberra Park, a playground with swings in different shapes and sizes.

Jelutung Harbour Park, one of Singapore's first HDB playgrounds with water play areas.
Image adapted from: Sembawang Town Council
Click to read about other family-friendly things to do in the North, in and around the Sembawang estate.
---
7. Quicker, easier and more frequent trips to Johor Bahru
---
For those residing anywhere else within Singapore, the journey to the checkpoint alone requires an hour or so of travelling. The ritual involves getting up at the crack of dawn and exerting loads of energy before your trip across the causeway even begins.

Image adapted from Google Maps
Now imagine staying mere minutes away from the JB border, grabbing your bag after deciding on a whim to go for a day trip or weekend getaway and take advantage of that sweet exchange rate. Shopping sprees, feasting on good food for a third of the price, rejuvenating massages – 'nuff said.
---
Benefits of living in Sembawang
---
Setting up your own sanctuary is serious business, and landing on the ideal location is a decision that will determine the rest of your everyday life as you know it. 
When it comes to convenience, ease of access to the rest of Singapore, abundant amenities to make life smoother and creature comforts such as great food and places to recharge? Sembawang seems to be prime estate for soon-to-be homeowners to establish their abode.
---
Discover more of Singapore's North with Sayang Sembawang
---

Image credit: Sayang Sembawang
Whether you've already set your sights on becoming a Northie or wish to learn more about the neighbourhood before sealing the deal, Sayang Sembawang is a regularly updated online source for all things northside-related. 
Receive recommendations on what to do, see and eat, stay in the loop of news and upcoming developments within the region, and even get exclusive glimpses into the lives of Singapore's northern community through interviews and features.
---
This post was brought to you by Sayang Sembawang.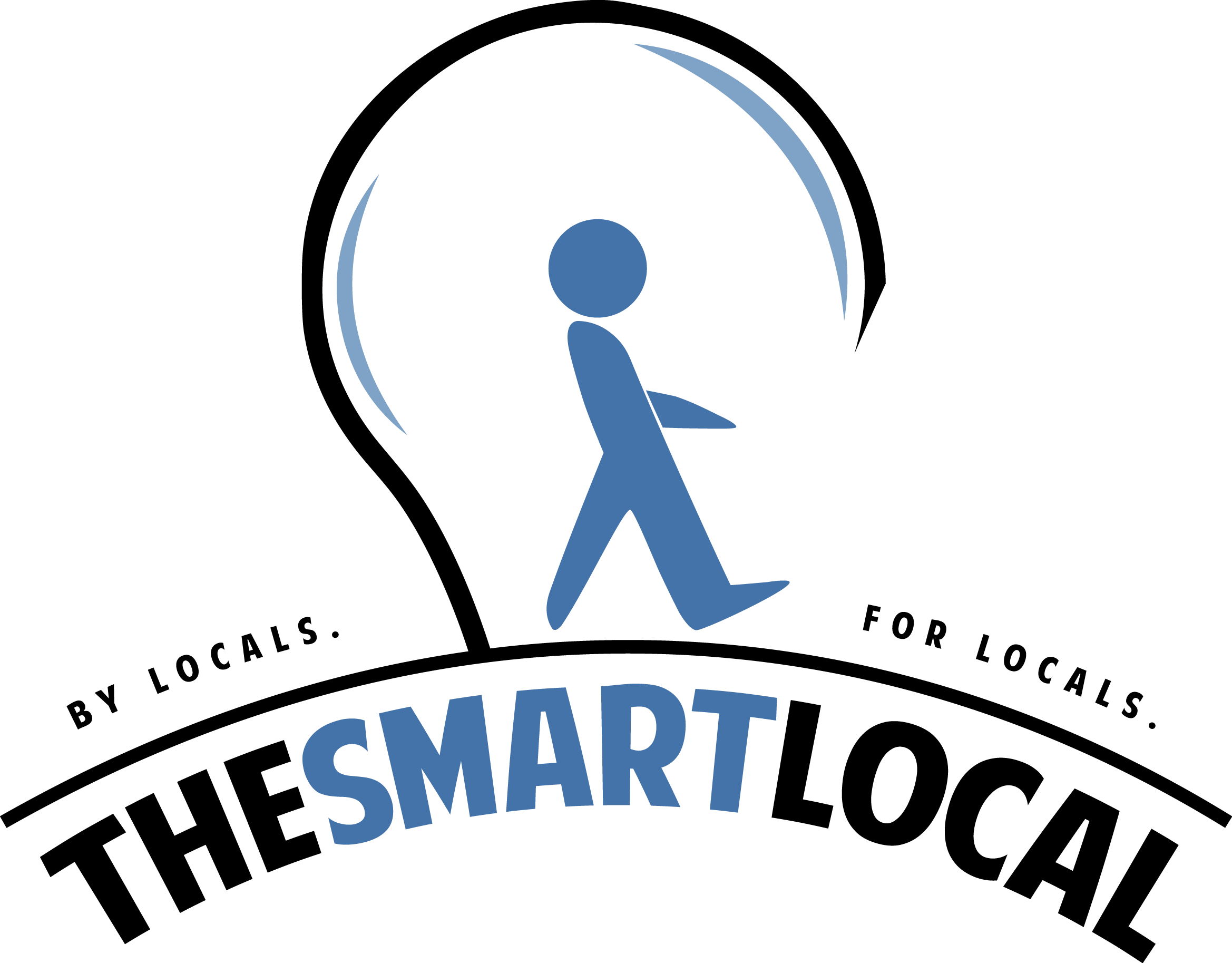 Drop us your email so you won't miss the latest news.