Exercising for 30 minutes a day
---
It was easier to keep fit back in our school days – with CCAs and PE lessons, even the most sports-fearing person would have ample exercise. Since my sporting life revolved around competitive tennis from primary school all the way to JC, I found myself sweating it out for hours regularly. 
But ever since entering the working world, the only exercise I ever do is the brisk walk from the MRT station to my house. I knew I needed to break out of this sedentary lifestyle before bigger health problems set in – which is why I decided to challenge myself into exercising for 30 minutes a day – for a week straight.

---
Taking on a 1-week MVPA challenge
---
Taking on a week-long exercise challenge was partially inspired by the reminders from the Health Promotion Board to be more active. Any exercise is good, but studies from the Journal of Mental Health and Medicine & Science in Sports & Exercise show that there are more health benefits from more intense exercise – such as a reduced risk of health conditions like diabetes, high blood pressure, and heart disease, as well as improvements to your mental well-being.
Thus, I embarked on a challenge to do more MVPA. It's short for moderate to vigorous physical activities, which is recommended for 150 minutes per week to reap the full benefits stated. These activities can range from Zumba workouts and line dancing on the moderate scale, to HIIT sessions and a soccer game on the vigorous side.
"Perfect," I thought. It was something I could easily do to stave off diseases and unnecessary weight gain. To reap its full health benefits, I'd have to do it for at least 150 minutes per week. Thus, I challenged myself to carry it out for 30 minutes daily, for 7 days consecutively – and here's how it went down. 
---
Day 1: brisk-walking around the neighbourhood park
---
As it was just the first day, I didn't want to just jump right into an intense workout. Exercise must always be done in moderation, and I can always start slow and build up my strength to try out more intense workouts. And so, I made my way over to the park near my house, where I brisk-walked about 2KM in a span of 30 minutes. 
Sure, it wasn't the most intense exercise, but it was enough to have me panting at the end. I was still able to talk to my family members, but not for a prolonged period of time. It was a pretty moderate activity, but I still felt surprisingly refreshed after that, and was ready to take on the next day's exercise with renewed vigour.
---
Day 2: stair climbing at my block
---
After easing my body into doing more exercise the day before, I decided to amp the intensity up a little. On this day, I decided to do some stair-climbing, where I jogged up and down the stairwell of my 16-storey block. 
I put in my all went climbing up the steps, and took a break while making my way back down. It sounds simple enough, but at about the 5th level, my thighs were aching and I was completely out of breath. And for the last 10 minutes or so, I couldn't go faster than a brisk walk up. 
The workout drained me so much that I slept like a baby that night. Considering that I take about 15-30 minutes to fall asleep, it was almost akin to a miracle. It just shows how a good round of exercise can do wonders for your sleeping habits.
---
Day 3: jog in cooling weather
---
It was yet another tiring day at work, so all I wanted to do was to have my dinner, chill for a bit, and go to bed. But as much as I wanted to do that, I dragged myself back down and went for a jog of about 3KM.
My initial dread slowly dissipated as I began my run. The weather was deliciously chill after a long spell of rain earlier in the day, and the wind was whipping all around my body as I continued at a slow, but steady pace. 
At the end of it, I was tired, and I knew my stamina was miles away from where I wanted it to be. But it had been one of the most refreshing runs I've done, and I felt much more alert when doing as I did my work the next morning.
---
Day 4: jump rope workout near my block
---
I hauled myself down to the multi-purpose hall near my block, where I did a quick warm-up before diving into my jump rope workout.
Image credit: Farzana Fattah
I felt myself getting tired after just a few minutes, and I ended up taking more breaks than I intended. But I pushed through to complete 10 sets of 500 skips in my 30 minutes. Sure, I was drenched in sweat by the end of it, and saying I was exhausted is a big understatement. 
But on the flipside, I also felt a huge sense of satisfaction. Overall, it was a great workout, and I could forget about my work-related stress for a moment. 
---
Day 5: playing tennis with my old schoolmates
---
I was particularly excited for Day 5 as I'd finally be meeting up with a bunch of my old teammates for a good tennis session. It's been about 1.5 years since I played tennis proper, so I was especially keen to ensure that my technique wasn't too rusty.
We gathered at St Wilfred Tennis Centre, where we engaged in some light-hearted tennis for about 2 hours. We played in a doubles formation, and while we didn't play any actual games, we had some intense rallies with one another that saw us sprinting to every inch of the court.
The floor was a little slippery due to a light drizzle, but it was still a fun session that saw us trying to out-do one another.
Image credit: Farzana Fattah
Most of us hadn't played in a while, so at the end of it, our movements began to get a little sluggish. For me, engaging muscles that I haven't used in a long time reminded me of the importance of stretching before a workout.
But more than that, it was a great catch-up with friends that I haven't seen in a long time. I was thankful, and I really hope I'd get to see them again soon. And who knows – maybe next time, I'll engage one of them for an actual singles match.
---
Day 6: badminton session with my siblings
---
I was still feeling pretty pumped from the tennis session the previous day. So when my brothers jio–ed me to play a round of badminton with them, I didn't hesitate to join in. 
Image credit: Farzana Fattah
Prior to this, I had no existing knowledge of badminton other than the times I tried (keyword: tried) to play during PE lessons. And needless to say – I suck. But with the amount of time I spent darting around and lunging in all directions, it was one intense session.
We headed home after about 45 minutes of play. While I was teased mercilessly about my playing abilities, I left the court feeling pleased. It was a great way to bond with my siblings and it was a fun exercise session to boot. 
---
Day 7: skipping for the final time (this week)
---
This happened to be one of those days where I did absolutely nothing but lepak at home – and boy, was I tempted for it to remain that way.
But this is the final day, and I was determined to finish this. So once again, I grabbed my trusty skipping rope and made my way to the multi-purpose hall to begin the final workout for this challenge.
For some reason, this workout didn't tire me as much as it did the first time around. It could be the cool weather, the side effects of a sense of accomplishment, or the fact that I really did become a teensy bit fitter after a week. But as I neared the end of my final 30 minutes, I couldn't help but feel incredibly proud over the progress I've made the past week.
---
The effects of MVPA after 7 days
---
Successfully finishing this challenge was, to me, an incredible achievement. Compared to the start, I felt much fitter, every breath I took felt stronger, and I felt great about myself. 
And even at work, I was much more relaxed and alert. I wasn't as affected by bouts of sleepiness, and I found myself being more productive. More than just getting fitter, I realised then that regular MVPA won't just affect one aspect of my life. Other than work productivity, it also gave me the perfect opportunity to interact with my family. 
Taking on this challenge made me realise that kickstarting a fitness journey isn't as daunting as we sometimes make it out to be – all we need is a little push. I may not be as fit as I was back in my school days, but even then, I can upkeep a healthy lifestyle by getting in enough exercise sessions each week.
Sure, the week was a tough one, but I was also surprised as to how easy it was to integrate these MVPA into my life. Anyone can do it as long as you start out slow, or with an activity that you like doing. Just like how I started out with a round of brisk-walking, you, too, can try it out yourself – and reap all the health benefits that come along with it.
---
Free fitness programmes islandwide
---
Image credit: Health Promotion Board, Singapore
Of course, moderation is key. Just like any training programme, start yourself off with light workouts before progressing towards higher-intensity exercises.
Before engaging in higher intensity activities, ensure that you're in good health before engaging in higher intensity exercises – or seek advice from a doctor if you have any pre-existing health conditions.

Image credit: @jiemisi
To kickstart your journey, you can check out activities organised by the Health Promotion Board (HPB), which has loads of free fitness programmes islandwide. Amongst these free programmes, you'll find Sundays @ The Park sessions, which take place at over 70 parks for those eager to sweat out their Sunday afternoons. Alternatively, early birds can kickstart their day with an energising full-body workout at Sunrise In The City. 
Image credit: Health Promotion Board
One thing's for sure, and that is the sure-fire ability of these programmes to get your heart pumping. Whichever you choose, you'll be checking off the minutes required for your weekly MVPA goals. Your journey to a fit and healthy life begins with a single workout, and this might just be the inspiration you need to hit the ground running.
---
This post was brought to you by Health Promotion Board.
Photography by Joshua Ryan Lee.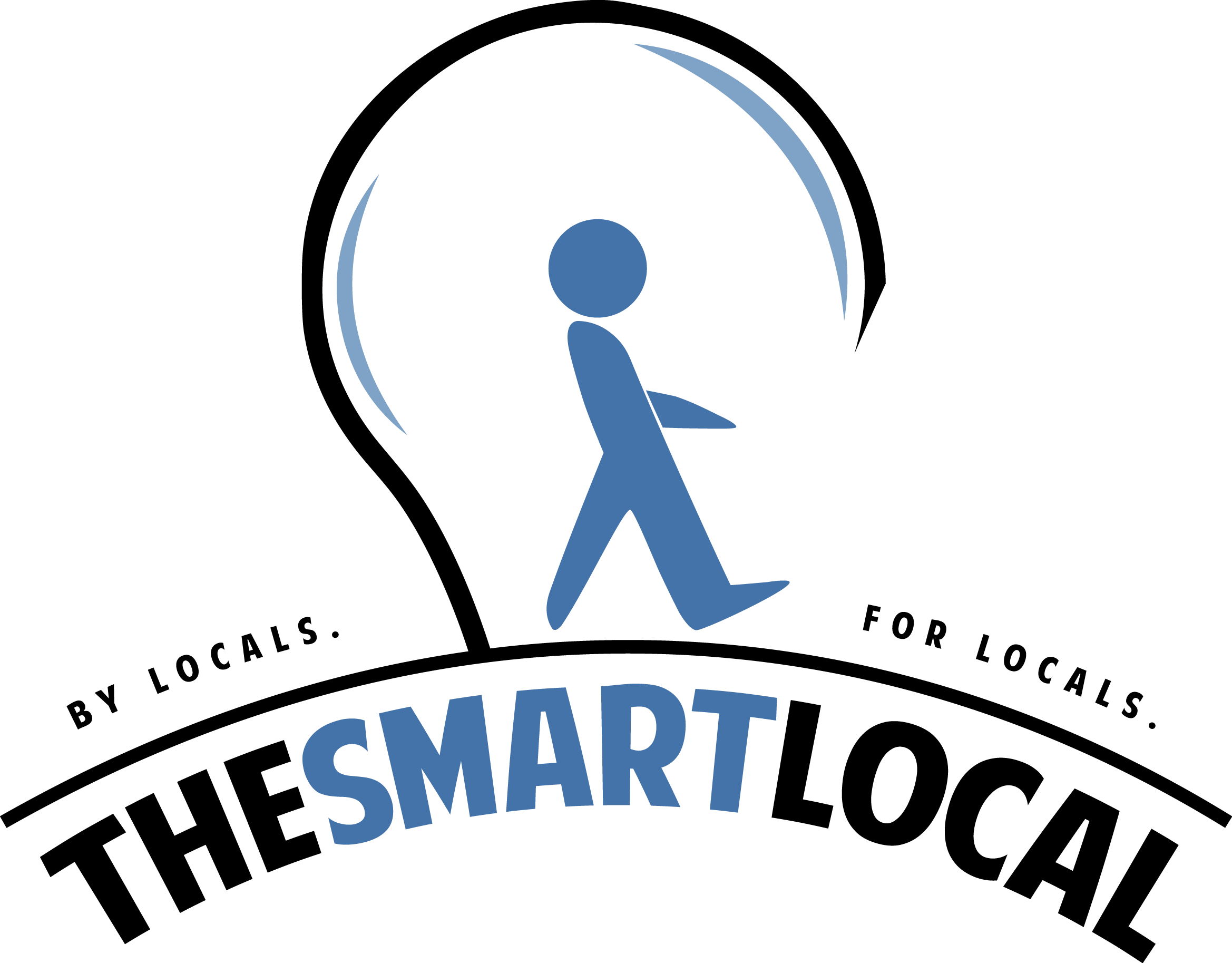 Drop us your email so you won't miss the latest news.