Cruises in Singapore
---
Image adapted from (clockwise from left): Norwegian Cruise Line, Princess Cruises, @royalcaribbean, Dream Cruises 
If you haven't already planned for your holidays this year, a cruise trip might be something to consider. With escape rooms, go-kart racing, food and wine tastings, immersive shore excursions and more, they're far from boring. 
Whether you're looking for nearby trips or longer voyages, here are 8 cruise operators with departures from Singapore to check out. 
---
1. Royal Carribean – Family-friendly with escape rooms, laser tag and skydiving simulators
---
Image credit: @royalcaribbean
A family-favourite, Royal Carribean is usually the first name that comes to mind when Singaporeans talk about cruises. Kids in particular can enjoy activities like glow-in-the-dark laser tag, surf and skydiving simulators, escape rooms, mini-golf and archery.
Known to be one of the biggest cruise operators around, Royal Carribean holds the title of having the largest ship today – Symphony of the Seas. Their ships Harmony of the Seas and Allure of the Seas are equally as impressive, holding the title of second and third largest cruises respectively.

Enjoy a cocktail or two at the Bionic Bar where robots will mix drinks for you all night long
Image credit: @robjfink
With the kids entertained, parents can retreat to the adults-only solarium to work on their tans, take part in an art auction, or go behind-the-scenes on an all-access tour that will uncover how the Royal Carribean experience is brought to life. 
P.S. Enjoy a cocktail or two at the Bionic Bar where robots will mix drinks for you all night long. 
Image credit: @lucidcreationz
There's a variety of trips to choose from, ranging from a 4-day cruise to Penang to a 12-day voyage to Beijing. Choose to disembark at your destinations to enjoy activities like hiking, snorkelling and visiting UNESCO heritage sites. 
Check out this Royal Carribean deal, Spectrum of the Seas Cruise.
Most value-for-money voyage: 5 Night Spice of Southeast Asia Cruise, from $285/person
Next available cruise date: 2nd February 2020
---
2. Princess Cruises – Learn from Discovery™ destination experts and take part in destination-themed activities and festivals
---

Image credit: Princess Cruises 
With Princess Cruises, you'll get an immersive experience of your destinations. Learn to cook regional dishes served in the Main Restaurant through culinary demonstrations and discover the cultures of your destinations through Discovery at SEA. 
To learn more about your port-of-calls, experts will share their knowledge onboard and during excursions, giving you first-hand insights while you explore.

Image credit: Princess Cruises 
Entertainment-wise, there's a whole line-up of performances for you to enjoy throughout the day. Watch Broadway-inspired shows or test your singing chops in a spin-off of the popular TV show, The Voice.
Expect interesting excursions such as crawling through the Cu Chi tunnels of Ho Chi Minh, house visits with interpreters in Penang, and Thai cooking classes in Koh Samui. 
Image credit: Princess Cruises 
After a day of activities, head to the top-deck and kick back with popcorn and a soda for Movie Under The Stars.  
Best for large groups: 7-Day Vietnam & Thailand, from $734/person with 3rd and 4th passenger from $367/person.
Next available cruise date: 13th February 2020
---
3. Dream Cruises – Glide down ziplines and party till dawn at Zouk Beach Club onboard Genting Dream
---

Image credit: โลกใบใหม่
While Singaporeans are familiar with Star Cruises, not many know that they no longer have cruises departing from Singapore. Instead, their sister brand Dream Cruises has taken over voyages from Singapore to around Asia. Feed your adrenaline by ziplining 35 metres above the ocean or bring out your competitive side with a game of bubble soccer or giant snooker at the Sportsplex.
Image credit: Dream Cruises
A reason why Genting Dream has managed to secure a spot in Singaporeans' hearts is that they have managed to bring aboard all our favourite pastimes – singing karaoke and eating hotpot. 
Belt out your favourite Jay Chou ballads before digging into your hotpot accompanied by the sea breeze and ocean views. After your feast, head for a game of neon bowling at Glow Bowl. 
Image credit: @marcheng
Families will enjoy The Zone, a lounge filled with console games, air-hockey, and even VR gaming. For party-animals, head to the open deck on club nights for Zouk At Sea, where you can party with cocktails, plunge pools, and DJs playing all night long.  
Best last-minute discounts: 2-Night Cruise from Singapore, from $458/person
Next available cruise date: 7th February 2020
---
4. Oceania Cruises – Work on your wellness and expect intimate, personalised service
---
Image credit: Oceania Cruises
If you prefer to take things slow and want to get away from the crowds, Oceania Cruises specialises in mid-sized liners to ensure that you get the attention and pampering you need. 
Starting in your private sanctuary, you can expect Bulgari amenities, a custom-designed Ultra Tranquility Bed – which boasts zero-noise movement and a cool sleeping environment,, as well as 24-hour butler service. 
Image credit: @cruising4u
Every stateroom is also entitled to a certain number of free excursions, shipboard credit and beverage packages – depending on the room package selected. 
Use the credit to purchase Wellness Discovery Tours where you can try your hand at meditation with monks, yoga in gardens, and detox in mud baths. 
Enjoy a variety of sweet and savoury treats at the Horizons Lounge during afternoon tea
Image credit: Oceania Cruises
If you're looking to refine your skills, have a hands-on experience in learning a variety of cuisines or spend a few hours painting in an art course. To unwind, head for afternoon tea which happens at 4PM daily. 
Best long-haul voyage: Best long-haul voyage: 30 Day Singapore to Tokyo, from $9,499/person
Next available cruise date: 4th March 2020
---
5. Regent Seven Seas Cruises – Enjoy free unlimited shore excursions for full-fare guests
---
Learn how Edam is made on an exclusive Go Local tour in Amsterdam
Image credit: @regentcruises
For an all-inclusive trip experience, Regent one-ups their competitors by including every luxury you could think of. Explore free unlimited shore excursions, enjoy free unlimited beverages – including alcoholic drinks, free speciality dining and even pre-paid gratuities. 

Image credit: Regent Seven Seas Cruises
Their trips will take you on a scenic route to countries like Australia, India and the UAE while you take part in an array of enriching activities: Learn French culinary techniques in the Culinary Arts Kitchen, try your luck at the Blackjack table, or join experts in lectures as they spotlight wines, floristry, public broadcasting and more. 
Image credit: Helireef Whitsunday
With a list of comprehensive tours, you'll get to enjoy experiences like a tribal dinner and performance in Bali or an exclusive ride on a helicopter over Whitehaven Beach in Australia. For full reign of your experience, you can top-up for your own private vehicle, driver and English-speaking guide that will bring you wherever you want.
Most free shore excursions: Isles of Southeast Asia, from $12,839/person
Next available cruise date: 19th March 2020
---
6. Norwegian Cruise Line – Go go-kart racing and walk the plank on a brand new ship
---

Image credit: Cruise with Ben & David
Feed your speed demon with a race around the largest race track on a ship, or jump off The Plank, a 2M walk off the side of the ship. For those who prefer a little less action, be moved by award-winning Broadway shows and take part in a remake of the popular game show, Deal or No Deal. 
Image credit: Norwegian Cruise Line
If you're looking for a change in scenery in terms of where you sleep, many of the voyages offered will give you the opportunity to stay overnight at places like Hong Kong, Phuket and Seychelles. 
Image credit: Norwegian Cruise Line
Norwegian Cruise Line offers Freestyle Dining, meaning that there's no pre-assigned seating or fixed dining times – giving you complete control over when and how you want to eat. 
The same goes for what you want to eat. Indulge in Brazilian churrascaria meats, try a wasabi cocktail with your teppanyaki meal, or go for a classic steak dinner at Cagney's Steakhouse. 
If you want more options in one sitting, The Garden Café has a buffet that serves up made-to-order pastas, fresh seafood and carves up roasts for you on the spot. 
When night falls, dress in your finest and experience one of the many deck parties with themes like Glow, Nashville Nights and Caliente. 
For unique on-board fun: 11-Day Vietnam, Thailand & Cambodia from Singapore, from $684/person
Next available cruise date: 6th February 2020
---
7. Holland America Line – Learn new skills with Microsoft, watch BBC Earth films, and blend wines with experts
---
Image credit: TripSavvy
With so many unique experiences from creating movies and digital travel journals at the Microsoft Studio, to creating your own wine blend with the ship's wine expert, your days will be jam-packed with activities. 
It's not every day that you get to witness stunning views like this
Image credit: @halcruises
To get more out of your excursions, Explorations Central™ – the ship's exclusive destination programme, has a multitude of experts to feature highlights of the culture, food, and nature of your destinations even before you disembark.
Image credit: Holland America Line
Onboard the ship, use the free spending money given – amount varies with different room packages, to purchase a pampering session at the Greenhouse Spa & Salon or even treat yourself to a new necklace at The Vault. 
Most discounts, freebies and upgrades: 14 Day Far East Discovery, from $1,903/person
Next available cruise date: 23rd November 2020
---
8. Azamara Club Cruises – Complimentary port shuttle services and pre-and-post voyage programs
---
Image credit: Azamara Club Cruises
Extend your holiday with pre or post-voyage trips that will let you delve deeper into your destinations. Choose from one-of-a-kind excursions like watching orangutans in the Borneo rainforest to Stay Local programs where you can take in the highlights of the city or area of your choice.
Image credit: Azamara Club Cruises
To immerse you in the local culture, every itinerary has a complimentary evening cultural event where you can discover new destinations. Enjoy a night of Sri Lankan music, watch a dance performance by the local Tjapukai people of Australia or gasp at acrobats in Monaco. 
Image credit: Cruise Critic 
After a day of excursions, listening to lectures by World Wildlife Fund speakers or taking part in a ping pong tournament, begin the evening with a White Night Party. 
Happening on voyages more than 7-days long, this is the time for you to mingle and dine with guests and crew. Everyone is encouraged to wear white and after dinner, be treated to performances by the Cruise Director and his crew.
Best small luxury cruise: 12-Night Bali & Western Australia Voyage, from $2,202/person
Next available cruise date: 23rd November 2020
---
Best cruises from Singapore in 2020
---
From affordable trips within the region to luxurious voyages to far-flung destinations, these cruise liners will give you a holiday filled with exciting activities, mouth-watering food and unforgettable experiences. 
A portion of this content may contain referral links to products. Our opinions remain our own.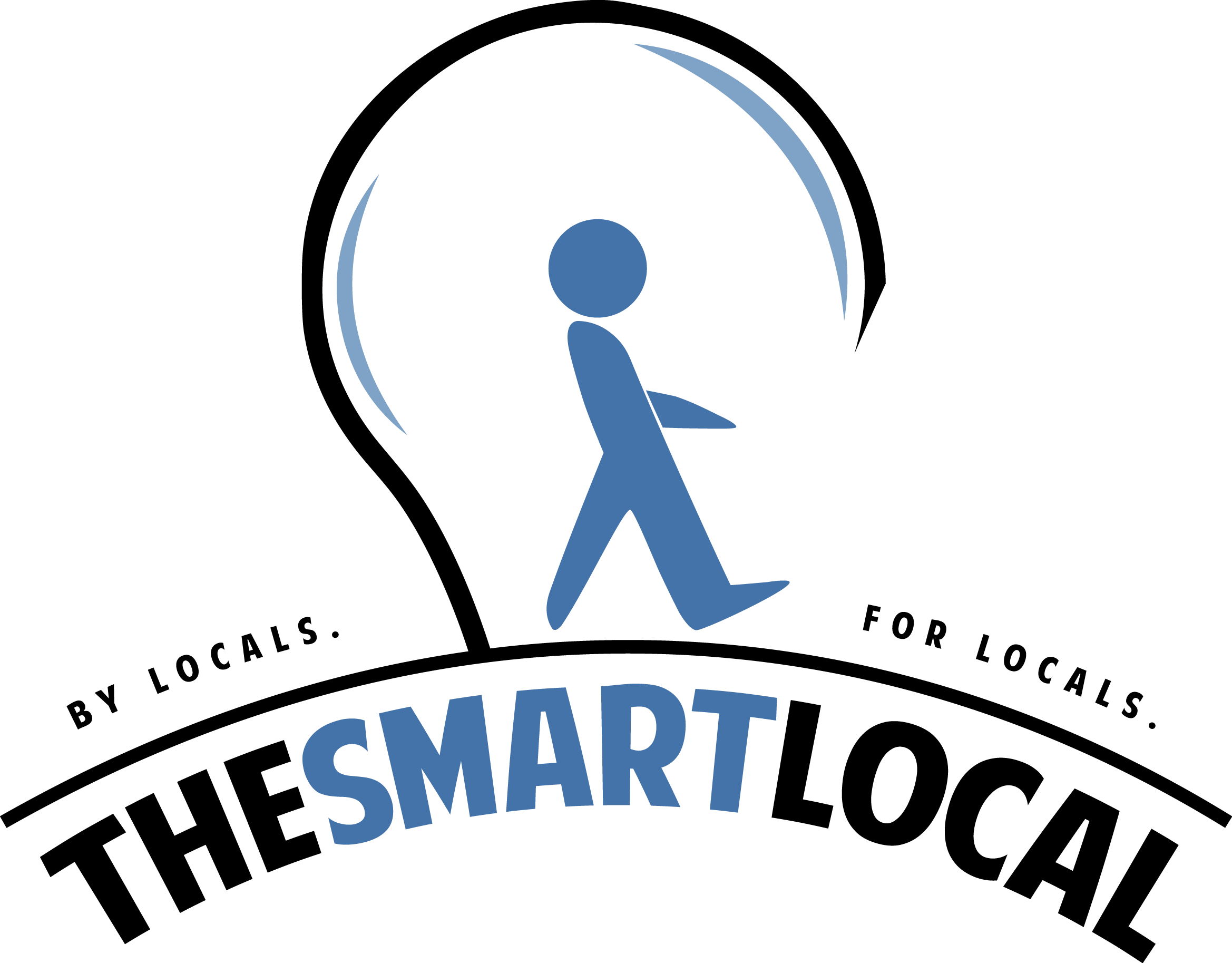 Drop us your email so you won't miss the latest news.