Ice Cream in Singapore
---
Image adapted from @overrun.sg, @aquas.sg, @smoocht
As Singapore's heat continues to rise, so does our appetite for ice cream! Perhaps that's why the popularity of ice cream cafes and shops have been skyrocketing – with many offering new flavours and even vegan (egg-less and milk-less) options. 
You can expect the unexpected – some of these new flavours like salted egg and durian chendol may raise some eyebrows, but they've been tried-and-tested to be fan favourites.
Here are 11 ice cream cafes and shops in Singapore where you're sure to get your quality ice cream fix. 
Check out our other dessert articles here: 
---
1. Aqua S Singapore – soft serve with cotton candy cloud
---
You won't be feeling blue with Aqua S' iconic aqua blue soft serves. Located above Orchard MRT, it's easy to spot the store if you look out for the pastel hues of the soft serves and the matching fantasy cloud mural. 
Both the soft serve and the store are pleasing visual treats
Image adapted from: @aquas.sg, Eatbook 
Hailing from Sydney, their signature Sea-Salt flavour is both sweet and savoury, a perfect balance that's known to be hard to achieve. Other flavours like Taro, Ribena and Creme Brulee flavours are served for limited times and change up about twice a month, so you'll have to look out for updates at their store. 
It's $5.40 for a regular cup, while the large cup and black waffle cone both go at $6.40. To take your soft serve up a notch, add toppings at $0.80 each. The Popping Candy, Torched Marshmallow, Sweet Popcorn and Fairy Floss will take your dessert – and instagram feed – to the next level.

The aqua blue soft serve, complete with all 4 toppings
Image Credit: @aquas.sg
Address: 437 Orchard Road, #B1-01 Orchard Xchange (above Orchard MRT Station), Singapore 238878
Opening hours: 10AM-10PM, Daily
Website
---
2. Little Damage Singapore – all-black soft serves with black charcoal cones
---

Little Damage's "goth" ice cream is a big hit
Image Credit: @littledamage.sg
Originally from Downtown Los Angeles, Little Damage serves ice cream that looks as good as it tastes. Holding their soft serves ($7-$7.50) are distinct black cones which are coloured naturally with activated charcoal. 

If black isn't your colour, the soft serve also comes in pastel colours like blue, pink and white depending on the flavour
Image Credit: @littledamage.sg
Just 4 flavours of soft serve are prepared every day, but are constantly switched so you'll never be bored. Expect to see flavours like Coffee Caramel, Unicorn Tears, Cookie Butter and White Chocolate on one day, and Coconut Almond, Kiki & Cream, Earl Grey and Black Salted Caramel the next.
Another perk is that your friends and family who are vegan don't have to miss out on the fun – as Little Damage will always have at least one vegan option every day. 
Address: 2 Haji Lane, Singapore 189195
Opening hours: 11.30AM-10PM, Daily
Telephone: 6291 4041
Website
---
3. Kind Kones – vegan ice cream treats that taste just like the real thing 
---

The brownie sundae looks sinful…till you realise it's not
Image credit: @zehbeehoon
For those who are restricted to a lactose-free or vegan diet, you know the struggle of finding a good variety of ice cream that you can actually enjoy. Well, Kind Kones is proof that you don't have to compromise on flavour to satisfy your dessert cravings. In fact the entire menu is vegan, so you'll have lots of ice cream flavours to choose from – ranging from classics like French Vanilla and Tiramisu to local renditions such as Pandan Gula Melaka.

Image credit: @kindkones_sg
Apart from ice cream, Kind Kones serves vegan cakes, breads, cookies and brownies, all under $12. For the ice cream, a single standard scoop of ice cream comes at $4.90, while a premium scoop will set you back $6.90. 
Address: 583 Orchard Road, #B1-27 Forum The Shopping Mall, Singapore 238884
Opening hours: 10AM-10PM, Daily
Telephone: 9010 8557
Website
---
4. Tom's Palette – ice cream with a surprising local twist 
---

The 'Nasty Mix' flavour is made up of salted dark chocolate, pretzels and peanut butter.
Image credit: @tomspalettesg
Tom's Palette is an ice-cream parlour that's heaven for anyone who loves trying out new and exciting flavours. And while many flavours may seem unfamiliar, you can rest assured that only fresh and raw ingredients are used.

Image credit: @tomspalettesg
From $4 a scoop, you can try signature flavours like Salted Egg Yolk and Salted Caramel Cheesecake. The menu is tweaked weekly, so some of the local flavours such as the Chee Cheong Fun and dairy-free Vietnamese Coffee ice cream are only available for a limited time.
Address: 100 Beach Road, Shaw Tower #01-25 Singapore 189702
Opening hours: Mon – Thu 12PM-9.30PM | Fri – Sat 12PM-10PM | Sun 1PM-7PM
Website
---
5. Moosh – halal soft serve with unique flavours like Ondeh Ondeh 
---
Located along the vibrant and often-crowded Haji Lane, Muslim-owned Mooch offers a way for everyone to beat the heat. The Ondeh Ondeh ($4.50 for the Regular, and $6 for the Large) is a sweet treat with a gula melaka soft serve that comes with a generous serving of pandan fudge and crisp coconut flakes. 

Moosh's Ondeh Ondeh soft serve is a favourite
Image credit: @food_isa_mood
If the Ondeh Ondeh is not for you, there are plenty of other flavours like Apple Crumble ($4.50), Smore ($4.50), and Strawberry Cheesecake ($4). Chocolate-lovers will also enjoy Nutella Brownie Cheesecake ($4.50), a combination of chocolate soft serve and cream cheese. 
Eastsiders can have their share too, with Moosh's outlet at Our Tampines Hub. The outlet also serves other food such as Molten Lava Pancakes ($4.50 ala carte) and Belgian Waffles ($3.50 ala carte). 

The Molten Lava Pancake is available only at the Tampines outlet
Image credit: @moosh.sg
Address: 44 Haji Lane, Singapore 189237
Opening hours: Mon – Thu 12PM-8PM | Fri – Sun 12PM-9PM
Telephone: 6294 0118
Website
---
6. Emma Soft Serve – brown sugar boba ice cream from Japan
---
Originally from Japan, Emma's Soft Serve opened its doors in Singapore in July 2019. Soon after, it opened a second store at 100AM Mall.

Emma's Soft Mix (a mix of original flavour and charcoal cheese) is so thick, it's known to be able to 'defy gravity' for up to 8 minutes
Image Credit: @mingst3r
Made with Japanese milk, its soft serve stays firmly in place, even when you flip the Soft Serve with Charcoal Cone ($4.80-$5.30) upside-down! This is due to the use of premium quality Japanese milk, which makes the soft serve thicker and creamier. It comes in different flavours, such as Charcoal Cheese, Cocoa Sprinkles and Matcha Dips. 

Image credit: Eatbook 
Also jumping on the brown sugar boba trend, Emma's Soft Serve offers variations of its soft serve with Okinawan brown sugar pearls. You can get the Brown Sugar Bubble Soft ($5.80), or try the Wafer Bubble Mix Soft Serve ($6.80) which comes with a golden brown wafer. 

Image credit: @emmasoftsg
Address: 68 Orchard Road, #B2-45 Plaza Singapura, Singapore 238839
Opening hours: 11AM-9.30PM, Daily
Telephone: 9019 5007
Website
---
7. Smoocht – ice cream under 140 calories
---

Image credit: @smoocht
Many of us love ice cream, but indulging in it scares us a little because most of us are lowkey watching our waistlines. Well, that's not an issue at Smoocht, where each scoop of plant-based ice cream is only 80 – 140 calories, just one-third that of regular ice cream.

Image credit: @smoocht
All flavours are made from organic brown rice, sugar cane juice, and other natural ingredients. To reflect the healthy ingredient content of their ice creams, Smoocht calls them R'ice-creams. For $3.50, you can enjoy a single scoop of standard flavours, such as Chocolate French Kiss and Thai Tea. You'll be spoilt for choice with over 15 flavours to choose from.

Image credit: @smoocht
Address: 319 Jurong East Street 31, #01-58 Singapore 600319
Opening hours: Sun – Thu 12PM-9PM | Fri – Sat 12PM-9.30PM
Telephone: 6266 5691
Website
---
8. Merely Ice Cream – 35 flavours including Grape Yakult Yogurt and Lychee Beer 
---
At Merely Ice Cream, the flavours are what steals the show. There's a total of 35 flavours, so you're definitely going to find one you like. For those with a sweet tooth, there are plenty of options, like Grape Yakult Yogurt, Hazelnut KitKat, Hokkaido Milk and Banana Walnut. If you prefer a savoury twist, you can check out Peanut Butter, Salted Butterscotch or Roasted Pistachio.

Image credit: @merelyicecream
There are even some flavours which are vegan-friendly, such as Lychee Beer, Pink Guava and Yuzu Sorbet. These do not contain milk or eggs, so you can have your fill.

Merely Ice Cream also serves handmade waffles to pair with your favourite ice creams
Image Credit: @merelyicecream 
If you can't decide which flavour to get, consider getting more than one scoop. A single scoop from Merely Ice Cream will cost $3.30, while a double or triple scoop will be $5.60 and $7.90 respectively.
Address: 91 Bencoolen Street, #01-13 Sunshine Plaza, Singapore 289652
Opening hours: Mon – Sat 12PM-11PM (Closed on Sundays)
Telephone: 6238 0890
Website
---
9. Kindred Folk – handmade ice cream with Fried Mantous
---

Image credit: @kindredfolksg
King Albert Park is where the famous McDonald's branch was, but now it's home to several shops and cafes including Kindred Folk. Here, the ice cream stands out for its special flavours, including Matcha Gao, Roasted Rice Milk Tea, Cereal Milk and Spring Rose. The ice cream (from $3.80) is handmade by staff during store hours, so if you're lucky you can even catch them in action.

The cafe has 2 floors, one of which houses a hammock in case you have a food coma
Image Credit: @kindredfolksg
The cafe takes it to the next level with the dessert food options available to pair with the ice cream. There are the standard choices like Charcoal Waffles ($3.50) and Brownies ($3.50), and even more out-of-the-box options like Fried Mantou ($1) and Red Velvet Waffles with Cheese Dollops Baked Inside ($4.30). Served toasty warm in contrast to the ice cream, every mouthful of this pairing is a wonderful sweet and savoury delight.

Image credit: @kindredfolksg
Address: 9 King Albert Park, #01-09 Singapore 598332
Opening Hours: Tue – Thu, Sun 12PM-10PM | Fri – Sat 12PM-11PM
Telephone: 6928 3043
Website
---
10. Sunday Folks – photogenic soft serve and waffles
---
There's no way we're leaving Sunday Folks out of this list. Situated in Holland Village, it's a go-to for ice cream enthusiasts and cafe hoppers alike who want a soft serve that looks as good as it tastes. What you may not have known, however, is that it's owned by the same company that runs Creamier, an ice cream parlour in Toa Payoh.

Image credit: @culivinary
What sets these 2 joints apart is the ice cream – Creamier focuses more on ice cream, while Sunday Folks brings their famous soft serve to the table. There are 6 flavours of soft serve, namely Summer Strawberries, Sea Salt Gula Melaka, Madagascar Vanilla, Earl Grey Lavender and Roasted Pistachio. 
Well-made waffles are the perfect match to a good soft serve, and the team at Sunday Folks knows it. Soft serve with 2 crisp yet fluffy waffles is priced at $11.80, or $8.80 for a single waffle.

The cafe, located at Holland Village, has a larger seating area compared to its sister outlet in Toa Payoh.
Image credit: @wearesunday
Address: 44 Jalan Merah Saga, #01-52, Chip Bee Gardens, Singapore 278116
Opening hours: Tue – Thu 1PM-10PM | Fri – Sat 12PM-11PM | Sun 12PM-10PM (Closed on Mondays)
Telephone: 6479 9166
Website
---
11. Overrun – halal soft serve with local twists, including Durian Chendol
---
Overrun has a special soft serve flavour every week
Image adapted from: @overrun.sg
If you're looking for a dessert that's over-the-top, fun and colourful, then Overrun might be the place for you. Their Signature Chendol Soft Serve ($6) comes topped with coconut, pandan jelly and gula melaka bits – as well as additional bits of Durian for $1. 
What makes this place extra-special are the new flavours of the week that they announce weekly on social media – and all of the creations look equally amazing. From Horlicks soft serve to Brown Sugar Milk Tea soft serve (both $8), you can always expect to be wowed by the unique presentation, toppings and flavours. 

Image credit: @overrun.sg
Address: 18 Baghdad Street, Singapore 199657
Opening hours: Tue – Thu 12PM-8.30PM | Fri 2PM-9.30PM | Sat – Sun 12.30PM-9.30PM (Closed on Mon)
---
Ice Cream Cafes and Shops in Singapore 
---
When it comes to ice cream, there are plenty of options for you in sunny Singapore – even more so now that you know where the outstanding places are. With creations like Aqua S' fairy floss, Kind Kones' vegan flavours and Moosh's ondeh ondeh soft serve, you won't run out of places to hit up again.
Read our other similar articles here: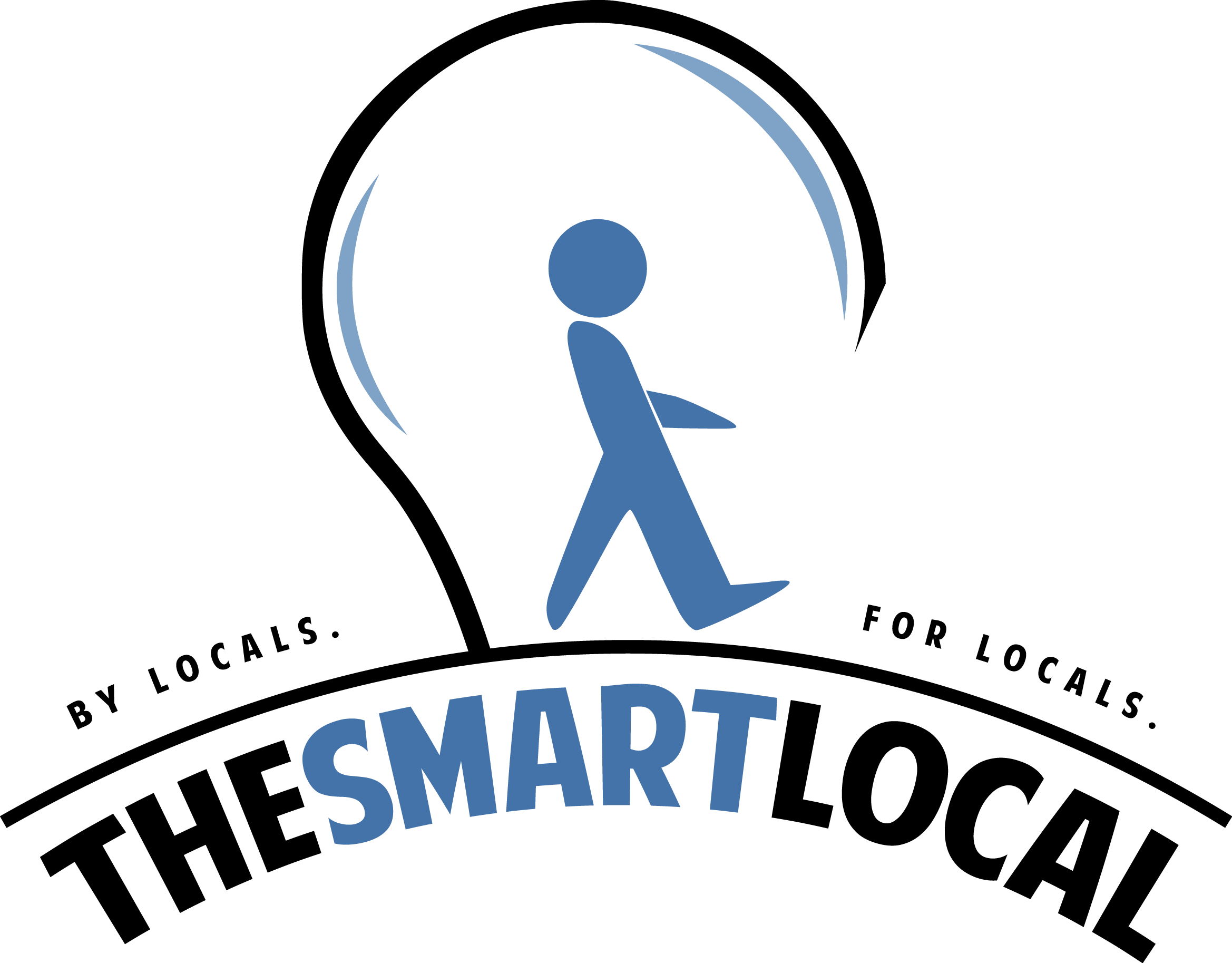 Drop us your email so you won't miss the latest news.