Late-night cafes in Singapore
---
If you're one of those people with a supermassive black hole for a stomach, you'll know that just dinner alone isn't enough to keep your tummy from grumbling in rebellion as the clock ticks on into the night. Thankfully, we have our unofficial 4th meal of the day: supper!
While prata houses are a great go-to, we've sussed out 9 heartland cafes that serve up a variety from quesadillas to mala pasta and open past 10PM for you to hit up on your next supper prowl.
P.S. We found that renting a BlueSG car to get to each of these locations made the most economic sense since there were BlueSG parking stations all within walking distance from the cafes!
---
1. Lickers – handcrafted Yakult Oreo and Oolong Lavender ice cream
---
Vibrantly decked in neon lights and ice cream quotes, Lickers specialises in handcrafted ice cream flavours that are just as eye-catching as their aesthetic interior.
Supper-goers sick of the usual suspects can look forward to surprisingly refreshing icy concoctions such as Yakult Oreo, Oolong Lavender and Cookie Monster – a cookies and cream flavour that comes in a bright shade of blue.

Despite being unconventionally flavoured, the pairings of the respective worked and the flavours didn't come across as weird at all!
We ordered 3 scoops with a waffle (from $12.50); individual scoops are priced from $3.50.

There's a BlueSG station just a minute's walk away from the cafe!
Read more about ice cream cafes in Singapore here.
Address:  Blk 124 Hougang Avenue 1, #01-1446 Singapore 530124
Opening hours: Tue – Thu 1PM-2AM | Fri – Sat 12PM-2AM
Nearest BlueSG station:  Blk 118, Hougang Avenue 1, Singapore 530118 (1 minute away)
Website
---
2. Cottontail Creamery – aesthetically-plated western dishes
---
Dishing out gorgeously plated western fare, the food you'll find at Cottontail Creamery is a feast for both the eyes and the taste buds. Everything is whipped up in their open-concept kitchen, and the cafe even grows its own herbs to give you that mini farm-to-table experience.
If you love a flavourful meal to end the night, one of their must-try dishes is their Crispy Crackling Pork ($17.50). And we only have one word to describe this: shiok. 
Not only is this dish a visual delight, taste-wise, every element from the 12-hour oven roasted pork to the fluffy Russet potato mash and homemade jam pulls its weight making it a hearty meal you'll be glad you ordered.

We love the addition of melted mozzarella cheese on top!
For those in the sharing mood, go for the Pulled Pork Quesadilla ($17.50), which perfectly feeds groups from 3-5. 

The herbs that decorate and flavour their dishes are also freshly picked from their in-house herb garden lining some of the shelves along the walls
Address: #01-378 Serangoon Ave 3, Blk 326, Singapore 550326
Opening hours: Tue – Thu 11AM-10PM | Fri 11AM-11PM | Sat 9AM-11PM | Sun 9AM-10PM | Closed on Mon
Telephone: 8118 7552
Nearest BlueSG station: Blk 238A, Serangoon Avenue 2, Singapore 551238, Deck 2A (9 minutes)
Website
---
3. Shrove Tuesday – fried chicken and chendol ice cream waffles 
---

Image credit: Shrove Tuesday
Named after the celebratory day of feasting that comes before Lent, Shrove Tuesday serves up locally-inspired ice cream waffles. The quaint cafe is located right under a HDB in Toa Payoh and is an idyllic spot for a post-dinner treat away from the crowds.

Image credit: @suchafattyy
Be sure to try their Nyonya Chendol Waffles ($13.90) – a sizeable portion of dessert that features 3 scoops of creamy chendol gelato on a bed of light and crisp waffles. And much like the OG chendol dessert, the waffles come topped with gula melaka, chendol jelly, red beans and coconut flakes. 

Smoked Salmon on Tomato Wazza ($14.90)
Image credit: @shrovetuesday_sg
On the savoury side, their wazzas (waffle+pizza) are also a crowd pleaser and priced from $14.90. Their tables are also decorated with colourful Peranakan tiles – and added bonus for those who'd like to get a flat lay for the 'gram.

You'll be able to use BlueSG's inbuilt navigation system to find the nearest BlueSG station
Address: #01-32 Block 94 Lorong 4 Toa Payoh, Singapore 310094
Opening hours: Mon-Thu 12PM-10PM | Fri 12PM- 11PM | Sat 9AM-11PM | Sun 9AM-10PM
Telephone: 6258 2254
Nearest BlueSG station: Blk 120A, Lorong 2 Toa Payoh, Singapore 311120, Deck 1B (8 minutes away)
Website
---
4. The Workbench Bistro
–

mala and salted egg lava dishes
---
Mala-flavoured snacks have been popping up like daisies, but are we complaining? No. If you're a spice addict who simply can't get enough, you can now treat yourself to another mala food invention – Mala Pasta ($16.90) at The Workbench Bistro.
The dish comprises of linguine stir-fried in homemade mala sauce and is served with a side of crispy and juicy buttermilk chicken. And true to the OG mala xiang guo, you'll be able to choose your spiciness level as well.
Another notable mention is their Truffle Wagyu Egg Lava Beef Burger ($18.90) which is both a mouthful to say and a mouthful to feast on. The best part? The thick wagyu patty rests upon a soft-boiled egg ready to explode the minute you sink your teeth into it.
The burger also comes with mushrooms infused with truffle oil, grilled bacon and cheese between 2 soft buns. And if that isn't enough, hungry patrons can also look forward to the free flow paprika fries that come with the set.

Chilling out in the comfort of A/C in the BlueSG electric car
Address: #01-1881, 332 Ang Mo Kio Ave 1, Singapore 560332
Opening hours: Mon – Thu 12PM-10PM | Fri 12PM-11PM | Sat 10AM-11PM | Sun 10AM-10PM
Telephone: 9779 2147
Nearest BlueSG station: Blk 316B, Ang Mo Kio St 31, Singapore 563316, Deck 1B (9 minutes away)
Website
---
5. Holy Cow Creamery – homemade ice cream and charcoal waffles
---
Waffles and ice cream are a top choice for the moderately hungry but mostly peckish folk whose dessert stomachs have yet to be filled. If you're in need of a snack, head down to Holy Cow Creamery, a cafe that lies inconspicuously under a HDB flat in Yishun.

Charcoal Waffles with Brownie Mars, Creme Brulee and Blue Hawaii ($16) 
Their Charcoal Waffles with 3 scoops of ice cream (from $12) are a sugar-holics dream come true with more than 10 unique flavours of ice cream to choose from including Sabai Sabai (Thai green tea), Blue Hawaii (blue pea and sea salt) and Mao Shan Wang. The addition of charcoal in the batter also gives you a crisp waffle with a pillowy centre.
Chocolate and Thai milk tea are cult favourites and if you have mad love for both, make sure to add their Chocolate Lava Cake With Thai Milk Tea Ice Cream ($9.00) to your order. 

There's a BlueSG station just a minute's walk away from the cafe.
Address: 292 Yishun Street 22, #01-291, Singapore 760292
Opening hours: Tue – Thu & Sun 11.30AM-10PM | Fri & Sat 11.30AM-11PM | Closed on Mon
Nearest BlueSG station: Blk 265, Yishun Street 22, Singapore 760265 (1 minute away)
Website
---
6. Nook & Cranny – comfort food with a homely charm
---
If glitzy cafes were at one end of the spectrum, this cafe would be on the other. Aptly named for its elusive location near Macritchie Reservoir, Nook & Cranny serves up comfort food that's best described as "grandmother's cooking" a.k.a. wholesome food that's prepared with lots of TLC.

Shepherd's Pie and Chicken Bleu ($18.50)
We dove headfirst into their Traditional Shepherd's Pie ($18.90), an addictive dish that's made with minced lamb from New Zealand and topped with creamy mashed potatoes that have been baked till golden brown. 
Cafe is French for coffee but if you can't take caffeine at night, get a cup of Hot Speculoos ($7) – a drink that tastes very much like a liquified version of the lotus biscuit. To make things more authentic, the drink comes with a crumbed cookie rim and a lotus biscuit on the side for dipping.

Look out for BlueSG's reserved parking spots!
Anyone who has ever driven to Thomson in their life will know how hard it is to snag a lot there, but if you're considering renting a BlueSG car, you'll be glad to know that you'll be able to reserve your parking space in advance and park at the BlueSG station that is just a 3-minute walk away!
Address: 9 Sin Ming Road #01-03, Thomson V One, Singapore 575630
Opening hours: Tue – Fri 11AM-10PM | Sat & Sun 9AM-10PM | Closed on Mon
Telephone: 6452 7449
Nearest BlueSG station: Blk 320, Shunfu Road Singapore 570320, Deck 3A (3 minutes away)
Website
---
7. Oh My Mango – thick toasts and Thai milk tea
---
Bread and tea might typically be a breakfast combo, but at Thai dessert cafe Oh My Mango, the duo is available throughout the day. 
Located in Gek Poh Shopping Centre, the cafe is a pretty unassuming one that you might walk by without a second glance. But what the cafe doesn't have in glitzy decor, it makes up for in IG-worthy desserts.

Mango Sticky Rice Shibuya Toast
Image credit: @helloshaunsim
Here, you'll be able to find Thai Milk Tea Shibuya Toast ($9.90) and Mango Sticky Rice Shibuya Toast ($11.90), the latter so thick you'd want to spell it as thicc instead.

Image credit: @mysweetlittletooth
For a drink with a presentation that'll make you go "oh my", order one of their Thai Milk Tea Cube Set ($6.90) that comes with a jug of milk tea with a glass of milk tea ice cubes that'll ensure your drink doesn't get diluted even as the ice melts
Address: 762 Jurong West Street 75, #01-334, Singapore 640762
Opening hours: 11AM-10PM, Daily
Telephone: 9066 0426
Nearest BlueSG station: Blk 854A Jurong West Street 81, Singapore 641854, Deck 1A  (4 minutes away)
Website
---
8. Burp Kitchen & Bar – Korean-inspired tacos and soft shell crab mac and cheese
---

Image credit: @burp.bedokrsv
For Easties, look no further than Burp Kitchen & Bar in Bedok to fix your late-night hunger pangs. Facing the Bedok Reservoir, this cafe offers both indoor and alfresco dining in a peaceful setting facing nature.

Crab & Squid Arrabbiata
Image credit: @burp.bedokrsv
Supper requires some sinfully good food so dive into their flavourful Crab & Squid Arrabbiata ($20) that's bound to keep you satiated well into the next morning. If you're looking for a well-balanced dish, pick up one of their popular Korean inspired tacos such as the Beef Bulgogi Tacos ($12) and Citrus Miso Tofu ($10).
For those looking to hang out late into the night, make sure to drive there to avoid having to rush for the last train or bus!
Address: 740 Bedok Reservoir Rd, #01-3165, Singapore 470740
Opening hours: Mon – Fri 4PM-12AM | Sat & Sun 12PM-12AM
Telephone: 8428 4722
Nearest BlueSG station: Blk 739A Bedok Reservoir Rd, Singapore 471739, Deck 2 (2 minutes away)
Website
---
9. Mingle Mangle – butterscotch bacon and chilli crab ice cream
---
Mingle Mangle is one for the adventurous, with wacky ice cream flavours such as Butterscotch Bacon and Chilli Crab. If you're in for an intriguing dessert to spice up your night, drive on over to their store along to their store located in Hougang. Their ice cream is priced from $3.80 for a Classic scoop and $4.50 for a Premium.

Chilli crab ice cream 
Savoury ice cream is perhaps not for everyone, and if you don't want your palette all mangled up, you can opt for the cafe's other dessert offerings such as Pose With Me ($10).

Pose With Me – pistachio ice cream topped with bananas, granola and caramel drizzle on a bed of French brioche
Image credit: Joe Yang
Address: Block 476 Upper Serangoon View Road #02-07, Singapore 530476
Opening hours:  Mon, Wed & Thu 1PM-10PM | Fri 1PM-11PM | Sat 12PM-11PM | Sun 12PM-10PM
Telephone: 9727 6111
Nearest BlueSG station: Blk 476, Upper Serangoon View, Singapore 530476, Deck 3  (5 minutes away)
Website
---
Drive to these late-night heartland cafes for supper with BlueSG
---
Rushing for the last train or bus often puts a damper on our late-night supper hangs, but this doesn't mean that the car-less among us shouldn't get to enjoy the same convenience. Even if the likelihood of you ever owning a car in Singapore is low, you can now get behind the wheel of one to cut short your long commutes! 
BlueSG is Singapore's first electric car-sharing service with a fleet of over 500 cars and 260 24/7 self-service stations all across the island to give you an alternative "public transport" option the next time you have someplace to be.
Whether you're journeying to the city or to the other end of the island, BlueSG's many stations will let you explore far-flung parts of Singapore that used to be out of reach. 
All you'll need is a valid driving license and one year of driving experience to be able to take one of these babies out for a spin. Just register for an account here to gain access to all of BlueSG's cars anywhere, anytime – even in the wee hours of the morning!

Searching for the nearest BlueSG station on the app
To reserve a car, search for the nearest BlueSG station on the app (iOS, Android) to check for availability. Tap your registered BlueSG member card or EZ-Link card at the RFID card reader once you reach the station. Instead of having to carry around car keys, you'll just need to tap the same paired card on the reader near the wing mirror to unlock the car. 
Rental rates begin from $0.33 per minute and work out to less than $10 for a 30-minute drive, making renting a BlueSG car just as affordable as taking a cab! Plus, rental rates are fixed so you don't have to worry about peak hour or high demand surcharges. 

Simply plug the charging cable out of the car and return it to the charging kiosk and you're good to go!
Quote "BSGTSL219" to unlock a free 30-minute rental session and enjoy 1 month of free subscription when you sign up for their Basic Plan (U.P $8/month). Visit www.bluesg.com.sg or download the BlueSG app to sign up now.*
*Terms and conditions apply. Promotion is valid till 31st December 2019.
---
This post was brought to you by BlueSG.
Photography by Clement Sim.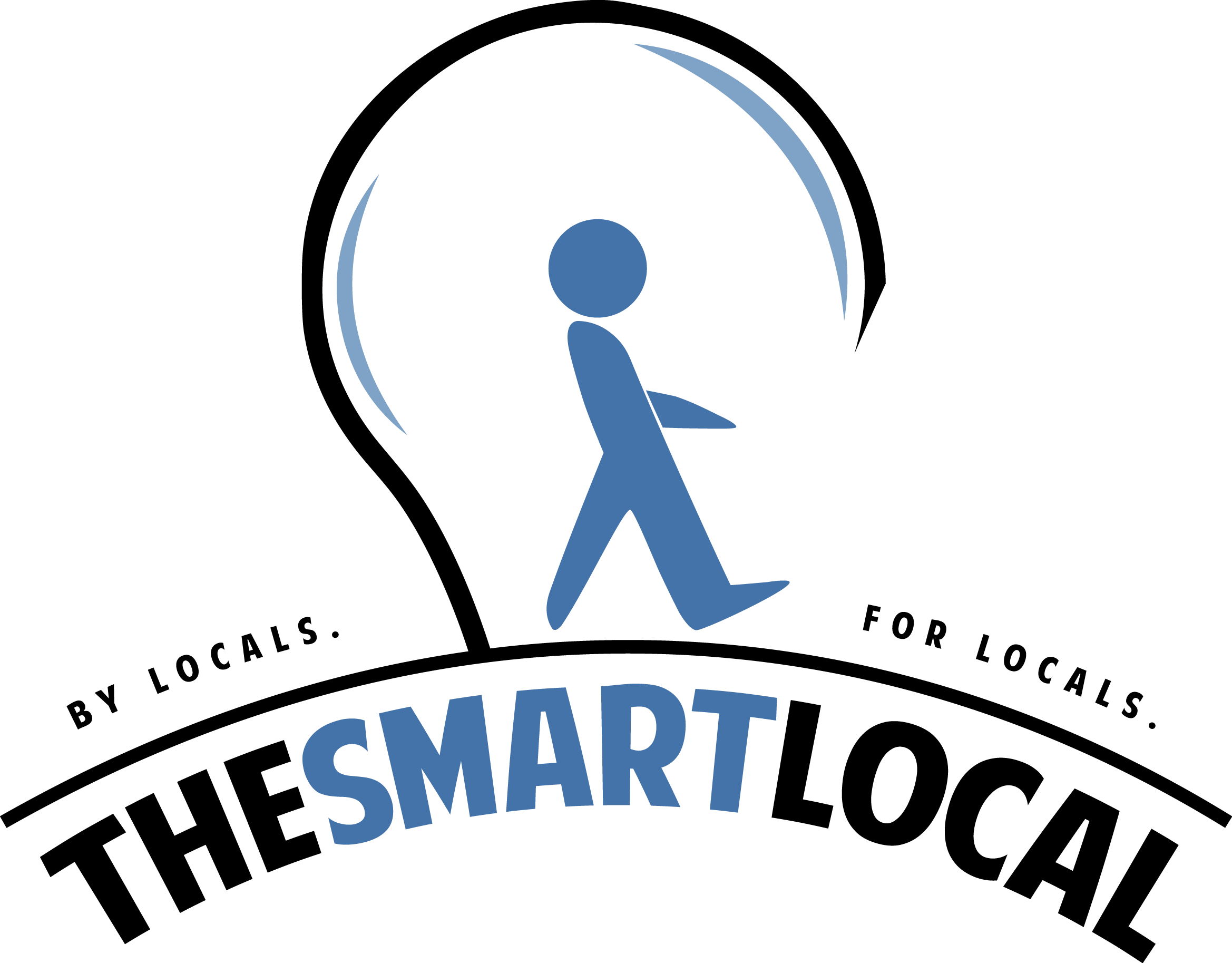 Drop us your email so you won't miss the latest news.