Ice cream & waffle places in Singapore that open till late 
Image adapted from: @twentygrammes, @twentygrammes 
We've all been there – getting struck with that unhealthy and inconvenient craving for ice cream at the strangest hours, typically late at night. Or maybe some conversations with friends just can't be stopped and you need another place to go for some good dessert when all the other places are closing.
These cafes open till as late as 2AM, so you can treat yourself to some ice cream and soft buttery waffles to go with – both are good on their own but better together!
Check out our other cafe articles here:
1. Lickers – till 2AM daily
Image credit: @lawhs
Creamy handcrafted ice cream set atop golden waffles and topped with icing sugar? It's a yes from us, and you'd get this at none other than Lickers. This hidden gem in Kovan is certainly one of a kind with its neon wall decor.
Image credit: @lickerssg
All their ice cream is made only from milk, eggs and cream – without any synthetic flavouring or use of generic pre-mixes. A single scoop of ice cream will be about $3.50 while getting waffles with a double scoop of ice cream is $10. Flavours are always changing depending on whatever fresh produce comes in the store, so pop in any day to see what you can find!
Image credit: @jollyjol
Address: Block 124 Hougang Avenue 1, #01-1446, Singapore 530124
Opening Hours: Tues-Thurs: 1PM-2AM | Fri-Sun: 12PM-2AM (Closed on Mondays)
2. Salted Caramel – till 2AM on Fri, Sat & PH Eve
Speculoos ice cream for caramel biscuit-lovers, Image credit: @porterfetch  
With the large range of ice creams available at Salted Caramel that all come at affordable prices, the large flux of customers is entirely understandable. Made in-house daily with fresh natural ingredients, the Upper Thomson Road store is the perfect place for a late-night hang-out.
Image credit: @saltedcaramel.sg
The fluffy homemade waffles cost $3.50 while the waffle cone is $1.
Some flavours that you should definitely try are the Horlicks Tim Tam ($4), Salted Caramel (of course) ($4) and Chamomile Honey ($4). Sprinkle on some extra toppings like rainbow sprinkles or caramel biscuits for extra sweetness!
Confetti in a cone, which are convenient for dabao-ing, Image credit: @saltedcaramel.sg 
Address: 246F Upper Thomson Rd, Thomson Garden Estate, Singapore 574370
Telephone: 6753 1718
Opening hours: Sun-Thurs: 12PM-11PM | Fri-Sat, PH Eve: 12PM-2AM
3. Little Ice Cream Kafe – till 12AM on Fri & Sat
Image credit: @littleicecreamkafe
Little Ice Cream Kafe's ice creams are handmade daily in-house. Drop by and you'll be met with a tough choice between a minimum of 25 flavours displayed, with up to 40 flavours on some days.
Little Ice Cream Kafe's classy European decor, Image credit: @loonygirl
Some flavours that you can look forward to trying are Kaya Toast, Avocado and even Popping Candy yoghurt. If you're looking for something alcoholic, opt for the Tequila Rose.
Image credit: @littleicecreamkafe
For those who like their classic ice cream flavours, not to worry as they have those too! Prices start at $3.30 per scoop of ice cream while waffles and ice cream would cost about $8.10. Top up your ice cream and waffles with mix-ins like honey stars or M&Ms.
Address: 258 Tanjong Katong Rd, Singapore 437046
Telephone: 6440 8526
Opening Hours: Mon-Thurs, Sun: 1PM-11PM | Fri-Sat: 1PM-12AM
 4. Oblong – till 2AM on Fri & Sat
S'mores waffles, Image credit: @oblongicecream 
Oblong, a hidden gem tucked within Serangoon Gardens, is a must-go. With affordable and delicious ice cream, it's no surprise that there is a flood of good reviews praising the place for the "best waffles in town".
Neon blue lights to set the ambience, Image credit: @aleeyayasmin 
Their handcrafted ice cream has various flavours such as Butterscotch Pecan, Avocado and Ginger Cinnamon. A single scoop of ice cream costs about $3.30.
Image credit: @rex_iaoyu
Some things you have to try there include the S'mores Waffles, Red Waffles and even Tiramisu Waffles (from $3.50) – made of chocolate waffles, espresso-soaked biscottis, mascarpone cheese and cocoa powder. Of course, you probably won't be able to try all the good stuff in one trip, so you'll just have to keep coming back – good thing they close late!
Address: 10 Maju Avenue Serangoon Garden Estate, Singapore 556688
Telephone: 6858 2320
Opening Hours: Sun-Tues: 2PM-12AM | Wed-Thurs: 7PM-12AM | Fri-Sat: 2PM-2AM
5. Udders Ice Cream – till 1AM on Fri, Sat & PH Eve
Image credit: @uddersicecream 
The homegrown Udders Ice Cream never fails to impress. You'll find a large range of local and liqueur flavours there such as Mao Shan Wang ($6.40), Tira-Miss-U ($6.40) and Bailey's & Bourbon ($4.90). They also have regular limited-edition seasonal flavours – one that recently came out for CNY 2019 was Chicken Bak Kwa. Last year also saw the "The Istana Harvest" featuring natural roselle, fresh lemongrass and ginger from the Istana's Spice Garden.
The Siglap outlet has cute hand-painted chairs, Image credit: @vicky_thetravellingyogapants
The ice cream here is free of artificial flavourings, colouring or sweeteners. There are no eggs used either so everything is vegetarian-friendly. For vegans who are seeking non-dairy options, try the sorbets.
Find their list of outlets and openings hours here.
6. Milk and Honey Gelato (Bedok outlet) – till 1AM on Fri & Sat
Signature waffles with milk and honey gelato, Image credit: @milkandhoneygelato 
Milk and Honey Gelato is the place to go for artisanal gelato and sorbetto – especially the classic Milk and Honey flavour ($3.50) that is its namesake. Make sure you try their delicious Quaffles (quarter-cut waffles for $5.50) too.
Mango cheese doughnut waffles with passionfruit ice cream, Image credit: @joannasticko
If one serving of gelato is not enough (when is it ever?), help yourself to the Gelato buffet at their HomeTeamNS Bukit Batok outlet ($15.90 per person), where you can try as much gelato and waffles as you want for 2 hours.  You can pick any flavour you like, with the exception of Mao Shan Wang.
Address: 86 Bedok North Street 4, #01-179, Singapore 460086 | 2 Bukit Batok West Ave 7, #01-01/02/03, Bukit Batok Hometeam NS Clubhouse, Singapore 659003
Opening Hours:
Sun-Thurs: 12PM-12AM | Fri-Sat: 12PM-1AM (Bedok)
Sun-Thurs: 11AM-10PM | Fri: 11AM-11PM | Sat: 10AM-10PM (Bukit Batok)
*Gelato Buffet at Bukit Batok's hours: Mon-Sun: 11AM-8PM (Daily)
Telephone: 9822 5043
7. Bing Bing Ice Cream Gallery (Tanjong Katong outlet) – till 12AM on Fri & Sat
Bing Bing Ice Cream Gallery is a small ice cream company that makes their own batches of ice cream, frozen yoghurt and sorbet. Since they're made in small batches, you can be sure that all the ice cream will be as fresh as can be.
Image credit: @shirleydamian
While you're there, taste some of the flavours exclusive to Bing Bing, such as the Coffee Oreo  ($3.90) or Nutella Banana ($4.40). Other best-sellers include Mao Shan Wang ($5.40) and Sedap Bandung ($3.90).
A pretty backdrop for your ice cream photos, Image credit: @neth.kenn
Image credit: @bingbing.icecreamgallery 
Find their list of outlets and opening hours here
8. Twenty Grammes – till 1AM on Fri & Sat
Image credit: @twentygrammes 
Real talk: while Twenty Grammes' regular ice cream is pretty great (try the Matcha), their melt-in-the-mouth soft-serve is not to be messed around with. They come in many different flavours such as Blue Milk, Bubble Milk Tea and Houjicha ($8.50).
Image credit: @twentygrammes
Bubble milk tea soft serve on top of waffles, Image credit: @twentygrammes 
Aside from deciding between the large range of flavours, you get to choose between waffle flavours such as Yuen Yang ($15), Buttermilk, and Salted Egg. A combination of Belgian waffles and soft serve froyo costs $14. It also doesn't hurt that the various outlets have excellent reviews for good service and reasonable prices.
Address: 753 North Bridge Rd, Singapore 198721 | 529 Ang Mo Kio Ave 10, #01-2353, Singapore 560529
Telephone: 6717 1733 (North Bridge Road) | 6816 1916 (Ang Mo Kio)
Opening Hours: Mon-Thurs, Sun: 12PM-10PM | Fri-Sat: 12PM-1AM
9. Sticks N' Stones – till 1AM on Fri & Sat
Charcoal waffles with ice cream, Image credit: @snssg 
For all the Westies out there, Sticks N' Stones is one eatery you cannot miss. Even if you aren't living close by, their best-selling handmade Red Velvet ($6) and Charcoal waffles ($6) might just be enough to convince you to take a trip to Choa Chu Kang. Original waffles cost $5. 
Image credit: @katelynchua
Top that off with ice cream flavours like Taro Yam, Coconut, and Thai Milk Tea, or the photogenic rainbow-coloured Unicorn ice cream. A single scoop costs you $3.80 while a double scoop at the discounted price of $7 if that's all the convincing you need to get more.
Address: 212 Choa Chu Kang Avenue 1, Singapore 689475
Telephone: 6717 5008
Opening Hours: Sun-Thurs: 1.30PM-11.30PM | Fri-Sat: 1PM-1AM
Late-night dessert cafes in Singapore
Quirky flavours or not, there's no denying the comfort and joy that ice creams bring us – even better when they're accessible at late hours. So ditch the diet, and grab some pals for an ice cream supper – paired with waffles and a whole other range of toppings, who can resist?
If you're going to take cafe-hopping beyond the shores of Singapore, you have to check these out: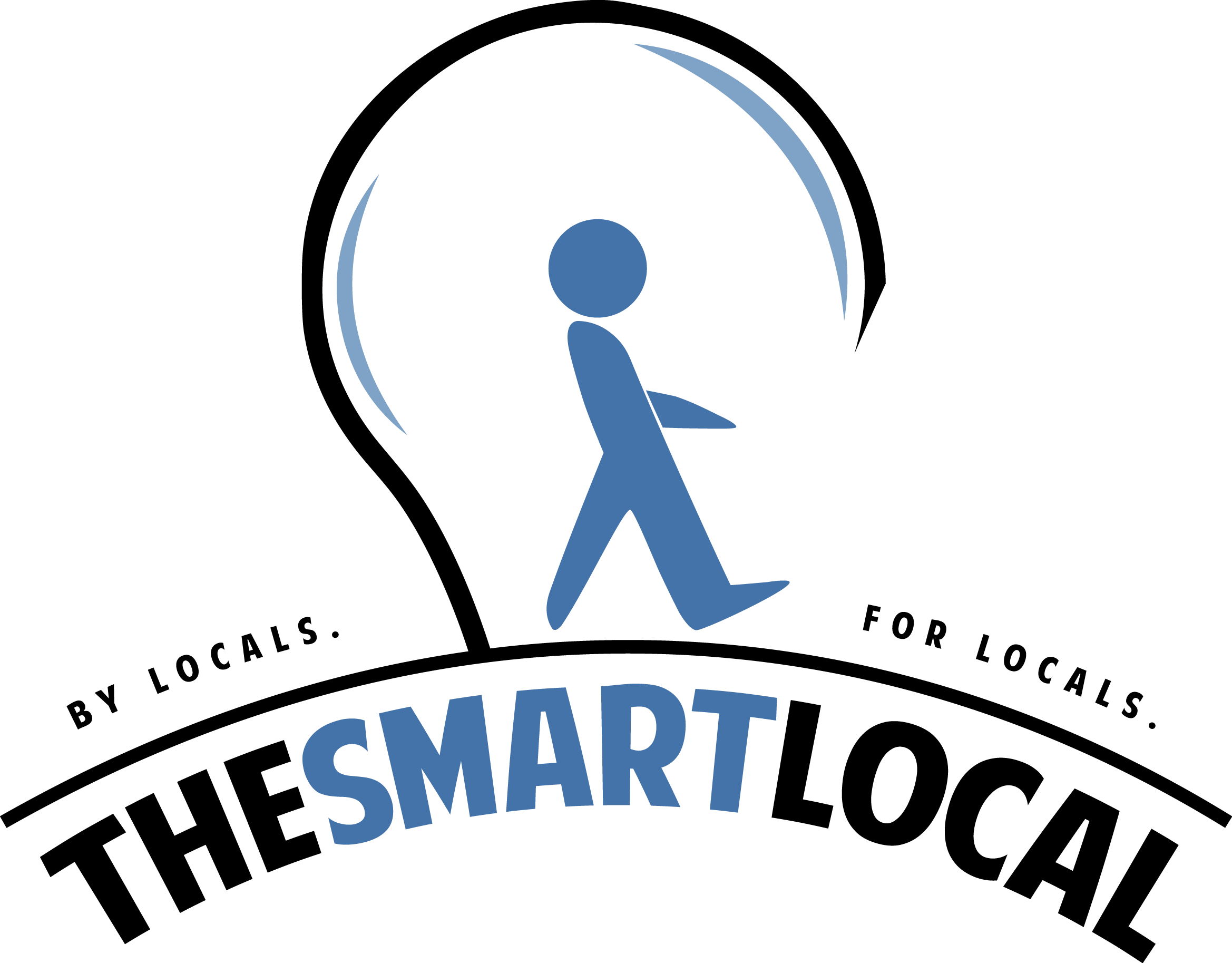 Drop us your email so you won't miss the latest news.