Insta-worthy cafes in KL
"What to eat?" is a question that plagues most of us 24/7. Singapore has no shortage of cafes, but there are only so many weekends you can cafe-hop in a row before you find yourself in a "been there, done that" situation.
Tired of the local cafe scene, and exhausted the list for JB as well? Take it one step further and head on to Kuala Lumpur, to explore these themed cafes that'll have you busting your camera's storage space.
1. Chemistry Lab Cafe
Source: @hiweareamuse
Chemistry Lab Cafe's food is pretty standard, but its presentation certainly isn't! Take yourself back to those good ol' days of Chemistry lessons here, with food and drinks served in beakers, pans and chem lab apparatus.
A main dish here, such as a plate of pasta, costs about RM11 – RM 21, which is pretty reasonable given the large portions. First-timers may want to give the Beef Lasagna, the crowd favourite, a try. Hearty and chock full of gooey mozzarella cheese – you can't really go wrong with that.
Source: @chemistrycafe
Source: @omar_omark
Address: 26, Jalan Kristal J7/J, Seksyen 7, 40000 Shah Alam, Selangor, Malaysia
Opening Hours : 12PM – 1AM Daily
Telephone Number : 03-5523 9988
2. TOKB Cafe
Source: @joycesharyn
If you're a history buff looking for a spot to feed to your mind and your stomach, military-themed TOKB cafe in Petaling Jaya is the place for you – with a viewing gallery filled with antique wartime memorabilia like model planes.
Source: @carol.eats
TOKB serves traditional Kelantanese dishes such as Nasi Kerabu, and Nasi Lemak with Ayam Masak Merah, but for they do also offer a selection of pizzas and pastas.
Address: Avenue D'Vogue, 3A, Jalan 13/2, Section 13, Petaling Jaya, Selangor
Opening Hours: 12PM – 2AM (Monday – Sunday)
Telephone Number: 03 7624 5787
3. The Shire Cafe
Source: @aish_kaur13
This one's for the Lord of the Rings fans out there. Tucked away in Sri Petaling, the cosy Shire Cafe – as its name suggests – was designed to look like a hobbit's home. Even the dishes have special names such as "Red Dragon Spell" (RM15) for red sauce pasta, and "The Queen", "The King" and "The Jester" (RM19 each) for various waffles.
Source: @yanrula
Be sure to snap a photo at this massive 3D wall decor of the hallway of Bilbo Baggins' home!
Source: @kwonyuri_amanda
Address: 9-1, Jalan Radin Bagus 6, Sri Petaling, 57000 Kuala Lumpur, Federal Territory of Kuala Lumpur, Malaysia
Opening Hours:12PM – 12AM (Wednesday – Monday)
Telephone Number: 016-715 1143
4. Hello Kitty Cafe
Source: @munyee_kitty
While there's already a Hello Kitty Cafe at Singapore's Changi Airport, Hello Kitty fanatics will find this one at Sunway Pyramid worth checking out too, because it's decorated differently from our garden-themed one.
Source: @queenie_leong
As with most things from the Sanrio franchise, the food here is pretty pricey, main dishes like sandwiches and pasta ranging from RM20 to RM 40 – but that shouldn't deter true blue fans of this mouthless cat!
Source: @jccacaca
Address: Lot OB 3.F.6, Oasis Boulevard, Ground Floor, Sunway Pyramid, Bandar Sunway
Opening Hours: 10AM – 12AM Daily
Telephone Number: 60 12-322 1998
5. OldSchool Cafe
Get ready for a blast from the past – classroom-themed OldSchool Cafe at Jaya One will take you back to carefree school days, with canteen-style decor, toys and snacks from our childhood, and even menus designed to look like students' jotter books.
Don't worry though – their food isn't of average school canteen standards. Specialties here include the Homemade Dried Meat and Meatfloss Burger (RM11.90), and Nasi Lemak with Pork Rendang (RM14.90) or Roasted Pork (RM15.90).
Address: Jalan 13/6, Jaya One, 46200 Petaling Jaya, Selangor, Malaysia
Opening Hours:10AM – 10PM
Telephone Number: +60 3-7499 3966
6. DC Comic Superhero Cafe
Source: @xxxxkales
Decorated top to bottom in Batman and Superman memorabilia, DC Comic Superhero Cafe is sure to delight your inner child. Even the food and drinks, from the burger buns to latte art have superhero logos on them! Portions here are superhero-sized, and one burger can easily be shared between two people.
Source: @veronica_ongg
Source: @adilahadilhamzah
Address: L2.29, Second Floor, Sunway Putra Mall, 100, Jalan Putra, Chow Kit, Kuala Lumpur 50350
Opening Hours: 10AM – 10PM Daily
Telephone Number: 03 40509296
7. The Grumpy Cyclist
Source: @danny.rais
If you haven't already guessed from its name, The Grumpy Cyclist is a bicycle-themed cafe, with bikes hanging from walls. But what you wouldn't expect is the in-house workshop where you could get your bike repaired or even zhnged with accessories like bells and reflective gear. There are even shower facilities, so you can freshen up before tucking into the selection of pasta and breakfast dishes here.
Source: @thegrumpycyclist
Their popular Gran Fondo (RM18) is the breakfast for champions – a platter of 2 fried eggs, mushrooms, beef bacon, 2 sausages, 2 slices of buttered toast and a heap of baked beans. Sweet tooths will also love their Banoffee Pie (RM 12 per slice) – with layers of decadent banana and toffee, baked into crumble-in-your mouth perfection.
Source: @ridiculous.wndrs___
Source: @weeejay
Address: 36, Jalan Datuk Sulaiman, Taman Tun Dr Ismail, 60000 Kuala Lumpur, Wilayah Persekutuan Kuala Lumpur, Malaysia
Opening Hours: 8AM – 11PM (Wednesday – Monday)
8. Fullhouse Lifestyle Store and Cafe
Source: @aindzaya
With an adorable dollhouse-cum-garden theme, Fullhouse Cafe is a great place to dress up and head to with your girlfriends! You'll be served by waiters and waitresses dressed up as maids and butlers – making you feel even more like a Victorian tai tai as you twirl pasta around your fork and sip on tea.
Besides the usual ang moh fare of pastas and cakes, FullHouse offers Asian-fusion dishes like Masala Spice Chicken Chop and Tony's Teriyaki Chicken Burger.
If you can't make up your mind or just want some variety for sharing, you can order a Tasting Platter (RM29.90) with 3 desserts out of the following: Green Tea Tiramisu, Bread and Butter Pudding, Chocolate Brownie, Creme Brulee, Black Forest Chocolate Cup, and Warm Chocolate Cake.
Source: @nikimeiyi
Address: Sunway Pyramid Mall,Lot LG 1.96,46150 Petaling Jaya, Selangor
Opening Hours: 10AM – 10PM
Telephone Number: 03-5621 9960
9. Old China Cafe
Source: @hz9887
Amidst the hustle and bustle of KL lies a little piece of history at Old China Cafe, which has been around since the 1920s! Besides their Nyonya food, they take pride in their rustic decor featuring vintage furniture pieces.
Highly raved is their Beef Rendang (RM22.80), so tender it practically melts in your mouth. The pricing may seem a little steep for a small family-run cafe, but the portions can easily feed 2 people.
Source: @josephinetly
Address: 11, Jalan Balai Polis, City Centre, 50000 Kuala Lumpur, Wilayah Persekutuan Kuala Lumpur, Malaysia
Opening Hours: 11AM – 11PM
10. Ahoy Cafe
Shout "Ahoy!" to your mates and gather them for some nautical-themed dining Ahoy Cafe, located in the ever popular SS15 area. For mains, Ahoy serves a selection of pastas as well as finger food, and if you have a sweet tooth, you'll be spoilt for choice with their large choice of desserts.
Source: @ahoy.my
One of their most popular sweet treats is the Matcha Angel Falls (RM24.90), a green tea lava cake suspended on a thin Vanilla Biscuit over vanilla ice cream. When you cut into the velvety sponge, a stream of creamy green tea filling oozes out, coating everything below in green goodness.
Tip: SS15 is notorious for a lack of parking spots, but there are lots more spaces at the nearby Subang Square
Address: 74, Jalan ss15/4, 47500 Subang Jaya, Selangor, Malaysia
Opening Hours: 2PM – 12AM
Telephone Number: 03-5887 5591
Pretty cafes in Kuala Lumpur
The next time a long weekend rolls around, grab your camera, don your best outfit, and cross the border with your BFFs for a visual and gastronomical feast! Your foodie adventures in Kuala Lumpur will leave you – and your Instagram followers – wanting more.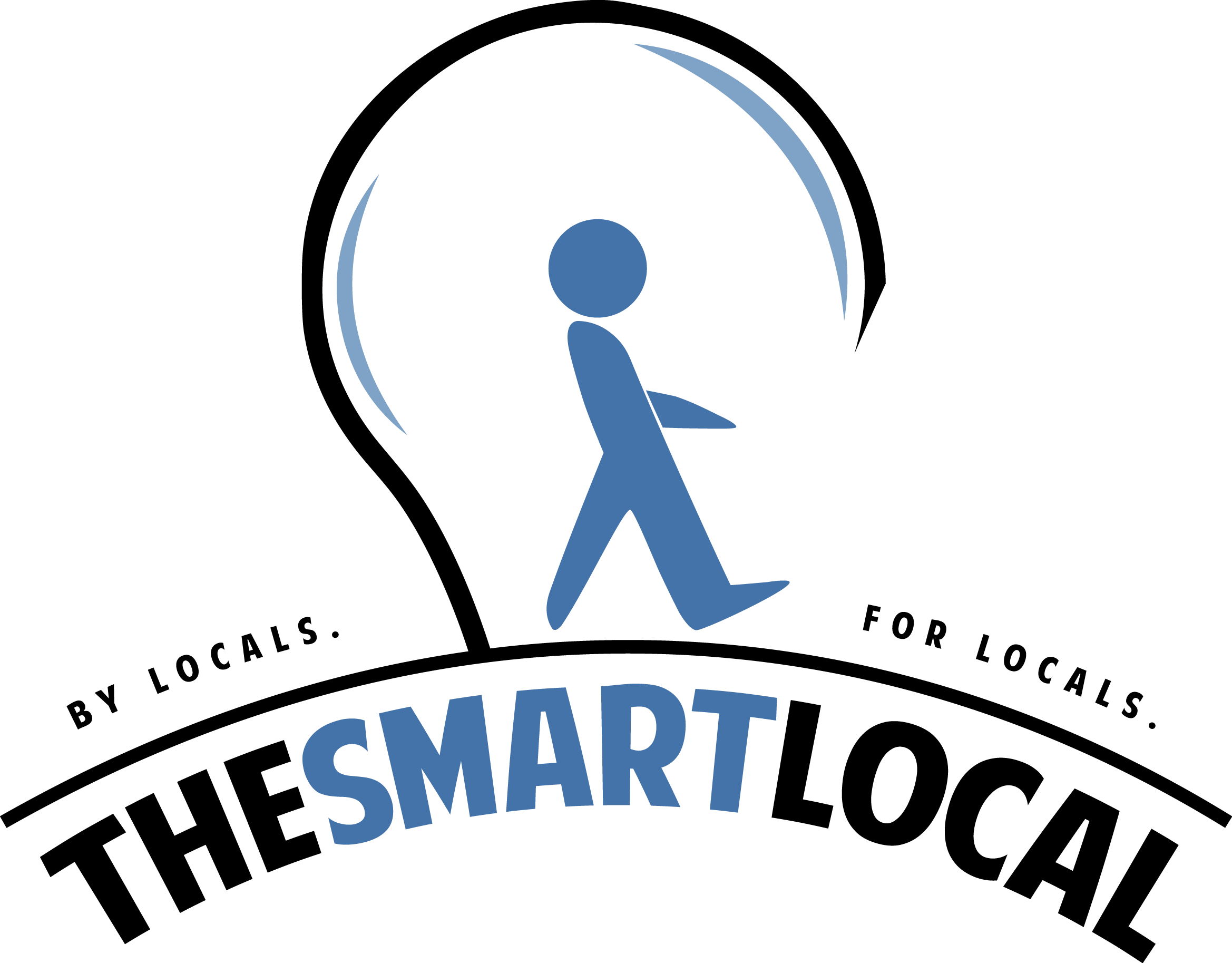 Drop us your email so you won't miss the latest news.