Pastel pink cafes and restaurants in Singapore
Image credit (clockwise from top-left): A Summer in Paris, @estheriorr, Alric, @_naititu, @elat3d, @priskamaryono
I must confess…wait, scratch that. This isn't a confession, but a proud declaration: I'm a grown ass woman and I LOVE PINK. As do many other Singaporean gals (and some guys) of all ages. Pink might traditionally be thought of as a "little girl's colour", but in certain shades, it can look pretty sophisticated – nothing like Honey Boo Boo's infamous hot pink pageant frock.
Take millennial pink, for example: A pale hue somewhere between the spectrum of Pantone's Rose Quartz and Pale Dogwood. Our foodie scene has since caught onto the trend of this "it" colour, resulting in these beautiful pastel pink cafes and restaurants:
P.S.: You'll also like these other articles on themed cafes in Singapore:
1. A Juicery – cold-pressed juices
 Image credit: @manamilkchocolate
Stay in the pink of health with A Juicery's fresh cold-pressed juices (from $9), made by pushing fruits and vegetables through a hydraulic press instead of a blender. This method helps the juice retain its nutrients better, which means more vitamins packed into your cup.
Image credit: @charlenechangxx
Each flavour is said to possess a different health benefit – the hydrating Kale Me Maybe (kai lan, cucumber, cabbage, watercress, lemon, coconut water) is a good hangover cure, while Marmalade Skies (carrot, lime, mint, orange, pineapple) fights cholesterol and relieves stress.
Image credit: @priskamaryono
To fit the menu of tropical fruity beverages is lively tropical-themed decor. You'll see flamingo props and cactus illustrations throughout, against a backdrop of pink tiles.
Iced Strawberry Latte ($9) for a caffeine boost
Image credit: @chvnx
Unfortunately for working folk, A Juicery doesn't open during the weekends, and closes by 5PM on weekdays. So set multiple alarms, and rise a little earlier to pop by before work for a morning perk-me-up.
Address: 21 Lor Telok, Singapore 049033
Opening hours: Mon-Fri: 8.30AM-5PM
Telephone: 6533 1301
2. Lumine Cafe – Japanese fruit parfaits
Image credit: @estheriorr
Lumine is a Japanese department store with stylish fashion picks and lifestyle products like perfume, accessories, and artisanal tea. Tucked in a corner is their very own Lumine Cafe, which you can rest your feet at after a round of shopping.
Image credit: @ivyyyting
While it's not full-on pink, it's got a blush feature wall and comfy plush chairs to match, complemented by sleek rose gold ceiling lamps. Charging ports are available, so you can tap away on your phone or laptop without worrying about battery life.
Berry Blush Fruit Parfait ($12.90)
Image credit: @andrea_abl
Get refreshed with a yogurt Fruit Parfait (from $12.90) or Honey Latte ($6.90), and pair it with a Mille Crepe Cake to fuel yourself up for even more shopping ahead.
Address: 6 Eu Tong Sen Street, #02-20 Clarke Quay Central, Singapore 059817
Opening hours: Daily, 11AM-9PM
Telephone: 6224 0959
3. A Summer in Paris – by an award-winning French pastry chef
Image credit: A Summer in Paris
Transport yourself to the City of Love with A Summer in Paris, a French patisserie by award-winning chef Yann Brys. Exuding Parisian chic through and through, this pretty little joint has cascading flowers and avant garde portraits as part of its decor – a perfect blend of elegance and edginess.
Lactée, a hazelnut sponge cake with puffed rice and milk chocolate, and Pompom, an apple pastry
Image credit: @suelynang
Desserts here are delicately crafted, with the apple-shaped Pompom ($9.30) being the most eye-catching. Cut through the green apple cream dome to reveal inner layers of green apple jelly, pistachio tea cake, and a citrus shortbread base.
Louise tart
Image credit: @cliffton_jt
If you prefer tarts over cake, go for the Tourbillon Lemon Tart ($8.80), a lemon meringue, or the Louise ($9.30), a piquant mix of almond cream, grapefruit curd, and raspberries.
Address: 1 Harbourfront Walk, #01-13 VivoCity, Singapore 098585
Opening hours: Daily, 10AM-10PM
Telephone: 9813 8575
4. Beauty in the Pot at KINEX – hotpot restaurant with coconut broth
Image credit: Alric
You'd think that only cafes with brunch fare or dessert would be part of the millennial pink trend, but get this: Beauty in the Pot's KINEX outlet is completely washed in a sakura shade. This is a refreshing change from their other outlets which come with the standard wooden brown Oriental decor.
Image credit: Alric
For an intimate girly gathering like a bachelorette dinner party, book up their private room which has individual pots and a grand chandelier hanging from the ceiling.
Their normal booth seats are pretty cosy too
Image credit: Alric
Of course, not forgetting the food – this outlet serves a decent range of soup bases, including quirkier varieties like Cooling Coconut, Longevity Wild Pine Mushroom, and Vitamin C Tomato Sweet Corn.
Image credit: Alric
Just a heads up: the broth alone is priced from $22, and they also charge for the condiments ($2.60) even if you don't take any, so be prepared to splurge.
If it's any consolation, at least the rice is free-flow.
Image credit: @bakmeimei
As for the ingredients, there are premium meat cuts like US Wagyu Beef (from $24) and US Kurobuta Pork (from $9.50), as well as seafood options like Live Drunken Tiger Prawns (from $12) and Sliced Toman Fish (from $8.50).
Address: 11 Tanjong Katong Road, #03-38 KINEX, Singapore 437157
Opening hours: Daily, 11.30AM-3AM
Telephone: 6284 8820
5. Amber Ember – truffle jaffles with purple sweet potato mash
Image credit: @elat3d
Like many other minimalistic cafes, Amber Ember has marble tabletops, simple ceiling lamps, and a handful of potted plants dotted around its premises. But instead of all-white-everything, it's got dusty pink walls with a sponge-painted effect which adds extra character.
Image credit: @xd_nat_t
This heartland cafe in Upper Serangoon specialises in jaffles for brunch, which are essentially toasted triangular sandwiches with filling. Have your pick of savoury options like Truffle Shrooms ($12) and Oh Cheesus ($10), or sweet flavours like PB & J ($6). The savoury ones come with a choice of sides including Purple Sweet Potato Mash and Cabbage Apple Slaw.
Amber Ember's takeaway counter
Image credit: @iamcassieong
If you're not in the mood for sandwiches, pop by during dinner for Pizza (from $17) and Fried Chicken in Honey Siracha ($12). End it off with a buzz by ordering one of their cocktails – the Afternoon High-Tea ($13) is a good choice for tea lovers, as it's a blend of Earl Grey-infused gin with lemon juice and tonic water.
Address: 730 Upper Serangoon Road, #01-01, Singapore 534613
Opening hours: Tue-Thu, Sun: 10AM-10PM | Fri-Sat 10AM-11PM (Closed on Mondays)

6. Cotton Dreams – vodka-infused bubble tea
Milk Tea topped with cotton candy
Image credit: @cottondreams.co
We all grew up sipping on flavoured milk tea from neighbourhood bubble tea shops, but now that we're big boys and girls, it's time for an upgraded version: vodka-infused bubble tea. Yes, this exists in Singapore, and you can get it at Cotton Dreams, a dreamy candy-coloured beverage kiosk at *SCAPE.
Image credit: @cottondreams.co
The alcoholic bubble tea comes in 4 variants: Lychee, Red Apple, Passionfruit, and Cranberry ($11.90 each). Teetotalers can opt for their regular Milk Teas (from $3.50) in flavors like Honey, Coconut, and Vanilla, and top it off with a cloud of cotton candy.
Real Chrysanthemum Flower Tea and Real Rose Flower Tea
Image credit: Cotton Dreams
For something less thick, sip on the floral goodness of their Flower Teas ($4.20) – the delicate petals floating about make the drinks extra pretty!
Address: 2 Orchard Link, #02-18C/D *SCAPE, Singapore 237978
Opening hours: Daily, 11AM-9PM
7. Hey Sugar – ice cream and waffles
Image credit: @_naititu
Hey Sugar's interior fairly simple but sweet, with potted plants and dangling bulbs on the ceiling that look like upsized fairy lights. But it's the strawberries-and-cream colour scheme that's the icing on the cake. Or, should we say, the sprinkles on the ice cream, since they serve ice cream and waffles as their specialty.
Image credit: @_naititu
For best bang for your buck, get their all-day set which includes a waffle with a single scoop of ice cream and ice brewed shaken tea at just $9.90 nett. They also have cake in flavours like Ondeh Ondeh and Rainbow Vanilla at $6.90/slice.
Image credit: @jaslynxg
Address: Block 818 Choa Chu Kang Ave 1, #01-06, Singapore 680818
Opening hours: Sun-Thu: 11.30AM-10.30PM | Fri-Sat: 12.30PM-11.30PM
Bonus: Once Upon A Time Cafe & Boutique
Okay, so Once Upon A Time Cafe & Boutique is not in Singapore, but it's too pretty to not include. The good news is that it's just a hop, skip, and jump across the border in Johor Bahru, so you can easily pop by during a day trip with your posse.
You'll spot it from afar – this cafe lies within a pink house with black accents, what we'd imagine Barbie's dollhouse to look like in real life. Inside is a paradise for the ultimate girly girl, with neon pink lights, pink furniture, and a little vanity corner for you to primp at before taking a barrage of selfies.
Charcoal Honey Toast (RM29.90, ~S$7.55)
Mains here are affordably priced from RM15 to RM21 (~S$5 to S$7), with choices like pizza, pasta, and sandwiches. For a light snack, go for the cakes at RM10/slice (~S$3.30).
Read our review on Once Upon A Time Cafe & Boutique here, and find out about more new cafes in JB here.
Address: No.7A Showhouse, Jalan Persiaran Jaya Putra 1, Bandar Jaya Putra, JP Perdana, 81100 Johor Bahru, Malaysia
Opening hours: Daily, 12PM – 11PM
Telephone: +60 16-797 3999
Pink eateries in Singapore
Perhaps minimalism is the new cafe trend, but if you'd prefer to have some colour in your life instead of jumping on the B&W bandwagon, pastel pink is the way to go – it's not overly flashy, but still brings a playful and feminine vibe. Like my idol Barbie likes to say: Think pink!
Check out our other cafe-related articles here:
For more things to do in Singapore: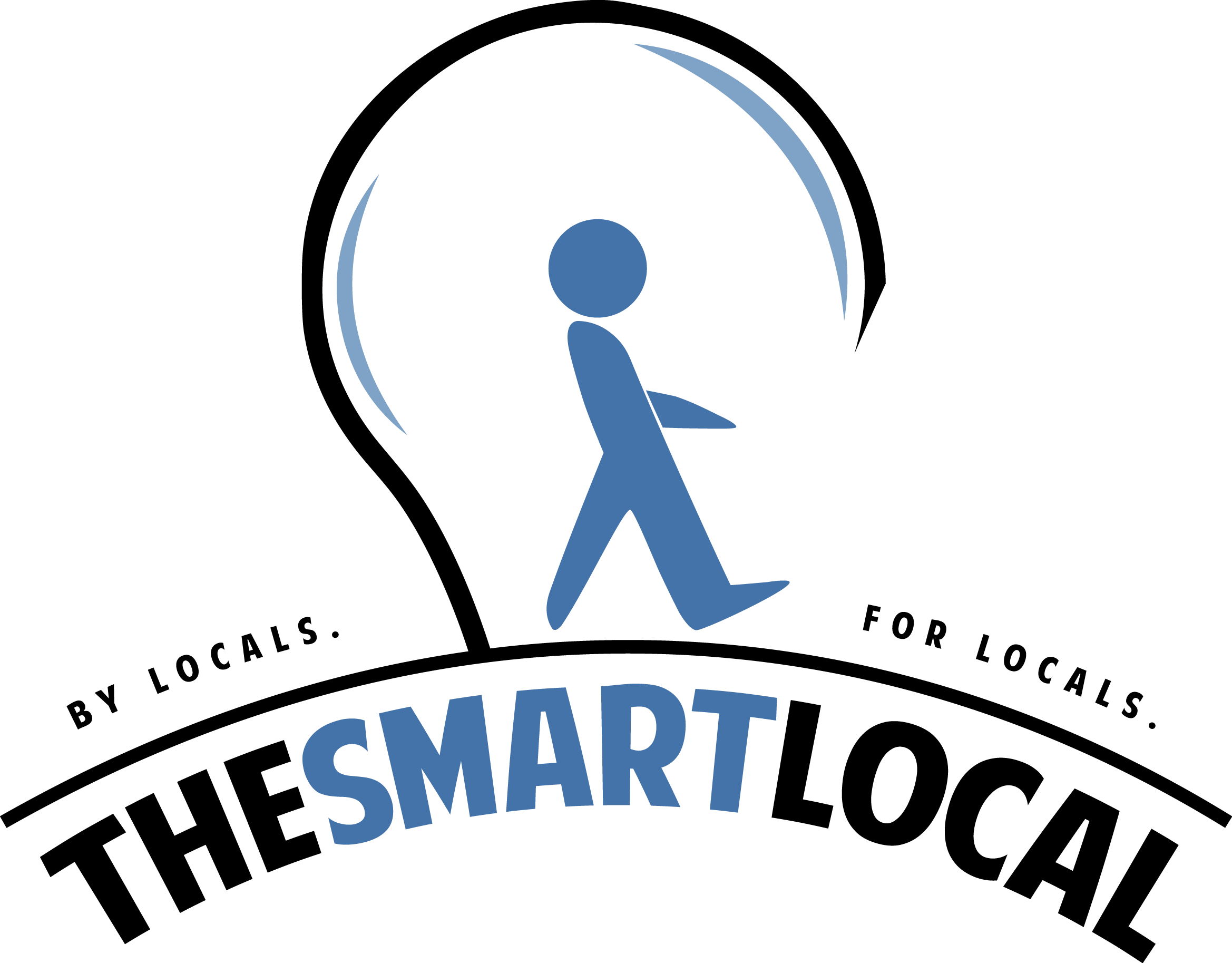 Drop us your email so you won't miss the latest news.