Colour-themed cafes in Singapore
---
The end of Chinese New Year festivities indicates the need to start brainstorming that day out with your special someone. With gifts, activities and romantic meal places to consider, hitting the bull's eye in date planning can be a stressful affair. To help out with that, here are eight colour-themed cafes in Singapore you can choose from to get your meal plans settled.  
With hearty brunch fare and dessert menus as well as hipster vibes and IG-worthy photo spots, we all know that a trip to a cafe can hardly go wrong. Spice things up on your romantic day out together by choosing a cafe based on either you or your bae's favourite colour.
Other cafes to check out:
---
1. Queic – Yellow & brown-themed cheesecake boutique
---

Image credit: @mighty.explorers
Relive your Circuit Breaker baking days by enjoying some Basque Cheesecake at Queic. One of the new cafes in November 2021, this freshly opened cheesecake boutique has a yellow and brown interior resembling the very dessert of its speciality.
With geometric tiles lining not just the floor and walls but the tables and benches, Queic gives off some trippy vibes as you savour some fromage goodness with your date.

Image credit: @iris.nihao
Prepare for a big chef's kiss moment with their Olivia's Homemade Cheesecake ($16.50). An upgraded version of the usual Basque cheesecake, the decadent concoction is encased in a crumbly tart crust. 
Address: 41 Kreta Ayer Road, Singapore 089003
Opening hours: Tue – Sun 11AM-7PM (Closed on Mondays)
Telephone: 6223 1165
---
2. Singapore Chocolate – Blue-themed Parisian chocolate bar
---

Image credit: @singaporechocolate.sg
As we've all seen in Emily in Paris, a little bit of Parisian flair can bring a dose of romance to any couple outing. Located in Quayside Isle, Singapore Chocolate is a "bean-to-bar" artisanal chocolate cafe with a blue and turquoise theme – a nod to its seaside surroundings.

Image credit: @kopi.coffee.kafei
Especially for chocolate fanatics, satisfy your sweet tooth with Singapore Chocolate's Double Chocolate Cookie ($6) and Iced Chocolate ($10), amongst their range of chocolate desserts and fresh bakes.
Address: 31 Ocean Way, #01-08 Quayside Isle, Singapore 098375
Opening hours: 7.30AM-4PM, Daily
Telephone: 8028 2633
---
3. Coexist Coffee Co. – Rooftop hideout with red & white tiles
---

Image credit: @coexistcoffee.co
Cliche as it may sound, the "getting lost with your lover" trope is still a classic that can reignite sparks every now and then. Getting to Coexist Coffee Co. can surely give you a similar experience, since it sits on the rooftop of an ulu industrial building. 
With minimalist cafes being a hot favourite nowadays for their aesthetic factor, this brunch place brings it a step further by making one half of the walls strictly burgundy, and the other half a pristine white. 

Image credit: @happyplates_sg
Feast on all-day breakfast items such as Chilli Crab Shakshuka ($16) – which includes poached eggs in a rich chilli crab sauce and mantou buns for dipping – as well as other fusion mains including Squid Ink Fried Rice ($26). 
---
Bonus: Dark blue Coexist Coffee Co. outlet with cocktails and dinners
---

Image credit: @coexistcoffee.co
The cafe also has another outlet at Keong Saik, with a dark blue tone instead. Fitting into the area's nightlife spirit by serving cocktails at dinner, this outlet is ideal for CBD hustlers who're too busy during Valentine's and wish to have a chill dinner. 

Image credit: @sohchic
Signature dinner meals include Baked Bone Marrow ($24), with drinks such as The Coexist ($18) – a mix of herb wine, espresso and black olives. If you're hankering for a good steak without breaking the bank, they have a Roast Beef main for just $15 nett.
Coexist Coffee Co. – Hillview:
Address: 48 Hillview Terrace, #08-00 Hillview Building, Singapore 669269
Opening hours: 9AM-6PM, Daily
Telephone: 8757 3962
Coexist Coffee Co. – Keong Saik:
Address: 1 Keong Saik Road, #01-02, Singapore 089109
Opening hours: Mon – Sat 8.30AM-10.30PM | Sun 8.30AM-5.30PM
---
4. Fraser Street Brothers – New rainbow-themed cafe
---

Image credit: @saltyaaron
Judging from the endless stream of IG stories whenever a natural rainbow is spotted, it's clear that many of us have an affinity towards it. Catering to our penchant for admiring multi-coloured sightings is the newly opened Fraser Street Brothers, with their rainbow-themed interior and bright colourful walls. 

Image credit: @saltyaaron
Located right beside their sister brand Meating Place – known for their meat dishes and wine – this coffee spot is a great place to enjoy a cuppa after sharing a hearty meal next door. Their cappuccino ($6) is a favourite, as well as their Lox ($18) bagels if you're looking for a quick brunch bite instead. 
Address: 1 Fraser Street, #01-28 DUO Galleria, Singapore 189350
Opening hours: Tue – Sat 8.30AM-5PM (Closed on Mondays and Sundays)
Fraser Street Brothers website
---
5. Prairie by Craftsmen – Pink botanical brunch spot
---

Image credit: Prairie by Craftsmen
After blessing our eyes with the breathtaking greenhouse decor at their Bukit Timah Outlet which opened in February 2021, Prairie by Craftsmen makes its mark once again with a new venture at River Valley.

Image credit: Prairie by Craftsmen, Prairie by Craftsmen
Switching things up with a pink, botanical-themed ambience instead, this outlet adds a cosy and homey element perfect for any date. Expect dishes such as The Fishmonger ($27) burger and Crab Scrambled Sourdough ($20) – both hearty carbo-loads with tasty seafood. 
Address: 486 River Valley Road, Singapore 248370
Opening hours: 8AM-6.30PM, Daily
Telephone: 6966 2480
---
6. Kooks Creamery – Ice cream bar with minimalist vibes
---

Cool tessellation tiles to complement the minimalist vibe
Image credit: @saltyaaron
After making waves in the cafe scene with its iconic molten lava cookies topped with ice cream, Kooks Creamery ushers in a brand new Bedok outlet with a hip minimalist ambience. 

Image credit: @saltyaaron
If you're too busy OT-ing during Valentine's day and won't be free till late, Kooks Creamery is the perfect option for a last-minute romantic hangout. Open till 1AM on Friday and Saturday, this is the perfect place for you to satisfy your late-night ice cream cravings.
Be sure to try their Lava Cookie Sets ($8.50), which come with either a chocolate or matcha molten cookie and a scoop of ice cream. Unique ice cream flavours to try include Blue Chai Hokkaido Milk and Watermelon Rose with Cacao Nibs.
Address: 218 Bedok North Street 1, #01-19, Singapore 460218
Opening hours: Tue – Thu 12PM-10PM | Fri – Sat 12PM-1AM | Sun 12PM-11PM (Closed on Mondays)
Telephone: 9006 8748
---
7. Smile Dessert – Dark blue-themed dessert spot in GR.ID mall
---

Image credit: @smiledessert.sg
Located in the newly opened GR.ID mall is Smile Dessert, a quirky dark-blue themed dessert spot. With eclectic paintings hung on the walls, Hypebeast-y cartoon figurines and even a ball pit, this cafe is an ideal hangout to snap some fun shots in.

Image credit: @sj_foodslover
Judging from their namesake, this cafe is surely a haven for all sugar fanatics out there. Recommended desserts include the Fragrant Chocolate Lava Cake ($9.90), Multi Layer Sweet Potato Cake ($6.90) and Trendy Taro Milk Tea ($5.90).
Address: 1 Selegie Road, #B1-12 GR.ID, Singapore 188306
Opening hours: 11AM-11PM, Daily
Telephone: 6518 9060
---
8. Brown Butter – Pink cafe with dreamy vibes
---

Image credit: Brown Butter Cafe
Fairy lights are a go-to to add a touch of aesthetics to bedrooms, but Brown Butter takes it to a whole other level to create a dreamy ambience. 
With sakura plants lining the interior and even a London telephone box, there are plenty of photo opportunities throughout the space for you to capture some mmrs with your bae, making Brown Butter the epitome of pretty pink cafes, especially for celebrating Valentine's Day.

Truffle Mushroom ($18)
Image credit: @brownbutter.sg
Serving classic brunch fare, the cafe's notable dishes include the Truffle Mushroom ($18) and Salmon Mentaiko ($19), served atop fluffy French dessert bread called pain de mie. For a more hearty fix, there's the Lobster Mayo Toast ($32) that's garnished with a lil' bit of black tobiko too.
Address: 283 Orchard Road, #01-16/17/18/19 Forum Shopping Mall, Singapore 238884
Opening hours: 11AM-8.30PM, Daily
Telephone: 6737 5525
---
Bonus: Cafe Monochrome – Singapore's first 2D cafe
---

P.S. This is not a drawing
Image credit: @seachellecaptureedit
As if we can ever get our fill of cool cafe aesthetics here, Cafe Monochrome comes in to set a new record. The very first "2D" cafe in Singapore, the place is decked out with wallpaper and furniture that's entirely hand-drawn in black and white, giving off major Alice In Wonderland vibes.

Spicy baked fish with truffle rice ($16)
Image credit: @missionsgcafes
The menu includes pastas, burgers and donburi rice bowls such as Monochrome's Angel Hair ($16) and Smoked Duck Donburi ($17).
Because the decor is so whimsical and totally out of the ordinary, Cafe Monochrome is a solid choice to bring your bae who finds regular hipster cafes a bit been there, done that.
Address: 216 Syed Alwi Road, Singapore 207749
Opening hours: Tue – Wed, Sun 10AM-9PM | Thu – Sat 10AM-10PM (Closed on Mondays)
Telephone: 9239 1240
---
Instagrammable dates at colour-themed cafes
---
As if making sure you've chosen the right cuisine for your date isn't stressful enough, the ambience of the place is also crucial to make sure the right vibes are established. Just like how we associate yellow with joy and blue with calmness, colours are important in striking the right date atmosphere too. 
Pressures aside, these colour-themed cafes will make your V'day research a breeze, and refresh your list of cafes to visit throughout the rest of the year. From a rainbow-themed bagel joint to Singapore's very first 2D cafe, these cafes can point you in the right direction depending on you and your partner's fave colour and aesthetics.
---
Cover image adapted from: @saltyaaron, @gadula, @mighty.explorers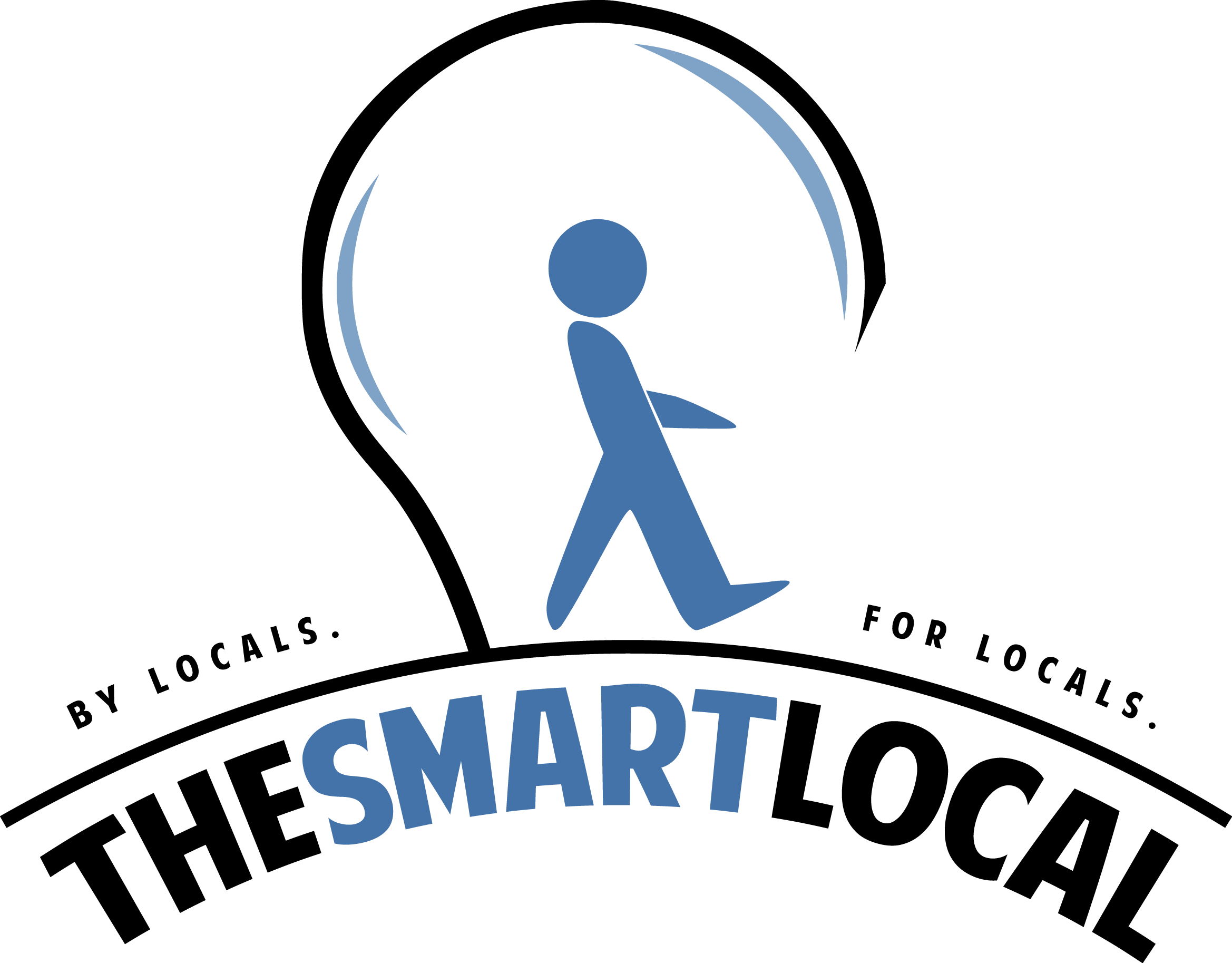 Drop us your email so you won't miss the latest news.