Colour-themed cafes in Singapore
---
Coffee dates aren't just for those in relationships – you can always call your bestie up for an afternoon of sweets, drinks, or even a weekend brunch. We know you'll want to set the right mood too, for all the 0.5x pics you're going to post on your IG stories. If aesthetics are what you're after, then you can hardly go wrong with these 10 colour-themed cafes in Singapore.
BTW, these aren't just pretty to look at; they've got hearty brunch fare and dessert menus too. Now, go ahead and pick your fave colour:
---
1. GIG Cafe – All-pink high tea cafe with hanging flowers
---

Image credit: @peggy17688 via Instagram
Swing by GIG Cafe if you're looking for a cafe that looks like it popped out of a fairytale. Princes and princesses are not included, but the pretty pink interior and flowers hanging from the ceiling will have you feeling bonita.

Image credit: GIG Cafe via Google Maps
When you've snapped enough pics for the 'Gram, get the High Tea Set ($28/pax) that serves sweet and savoury bites on a gold-tiered stand. For something more filling, the GIG Big Breakfast ($19.90) should keep you satiated for a few hours at least. Otherwise their pastas (from $8.90) would make for a satisfying lunch.
Address: Block 419 Tampines Street 41, #01-10, Singapore 520419
Opening hours: 10am-9pm, Daily
Contact: 6588 5688
---
2. Wildseed Cafe @ The Alkaff Mansion – Green conservatory
---

Image credit: @wildseedsg via Instagram
No need to be green with envy at your friends posting Instagrammable cafe pics. One-up them with a visit to Wildseed Cafe @ The Alkaff Mansion, a green conservatory situated on a hilltop surrounded by lush greenery.

Don't worry if you don't have a date, furbabies are allowed.
Image credit: @the.sheltiesquad
The outdoor conservatory is a vibe and a half for pics. But we understand if the heat may be too much to bear. Thankfully, there's also indoor seating that's air-conditioned. Regardless of where you choose to park your bum, the menu is the same and includes interesting items such as Atas Kaya Toast ($12) and Chicken Katsu Waffle ($24).
Address: 10 Telok Blangah Green, Level 1 Alkaff Mansion, Singapore 109178
Opening hours: Mon 8am-5pm | Tue-Thu, Sun 8am-8pm | Fri-Sat 8am-10pm
Contact: 8126 8484
---
3. Kafe Utu – Rustic looking with brown hues
---

Image credit: Kafe Utu via Google Maps
Decked in dark wood with pops of yellow is Kafe Utu, one of the few places to get African cuisine in Singapore. If this is your first foray into African food, try out fusion dishes such as Eggs Benedict ($24) that are topped with Dukkha Mix, a spice blend from Egypt.
Those who are more adventurous can try the Liberian Peanut Chicken Stew ($28), a spicy chicken dish flavoured with peanut butter and habanero that is served with white rice.

Image credit: @kafeutu via Instagram
Even their coffee has African origins, with beans sustainably sourced from Uganda, Brazil, and Mexico. To taste the intense richness of the coffee beans, get Utu Ink ($6) a bottled cold brew. Or, try the Malindi Latte ($7), which has been described as an African take on a chai latte.
Address: 12 Jiak Chuan Road, Singapore 089265
Opening hours: Tue-Fri 10am-4pm, 6pm-9.30pm | Sat-Sun 9am-4pm, 6pm-9.30pm (Closed on Mondays)
Contact: 6996 3937
---
4. Queic – Yellow & brown-themed cheesecake boutique
---

Image credit: @mighty.explorers via Instagram
If you haven't had your fill of the trendy Basque cheesecake, Queic is a cheesecake boutique shop that has a yellow and brown interior resembling the very dessert of its speciality.
With geometric tiles lining not just the floor and walls but the tables and benches, Queic gives off some trippy vibes as you savour some fromage goodness with the gang.

Image credit: @iris.nihao via Instagram
Prepare for a big chef's kiss moment with their Olivia's Homemade Cheesecake ($16.50). An upgraded version of the usual Basque cheesecake, the decadent concoction is encased in a crumbly tart crust. 
Address: 41 Kreta Ayer Road, Singapore 089003
Opening hours: Wed-Sun 11am-7pm (Closed on Mondays & Tuesdays)
Contact: 6223 1165
---
5. Singapore Chocolate – Blue-themed Parisian chocolate bar
---

Image credit: @singaporechocolate.sg via Instagram
As we've all seen in Emily in Paris, a little bit of Parisian flair can transport you to the streets of France even without your passport. Located in Quayside Isle, Singapore Chocolate is a "bean-to-bar" artisanal chocolate cafe with a blue and turquoise theme – a nod to its seaside surroundings.

Image credit: @kopi.coffee.kafei via Instagram
Especially for chocolate fanatics, satisfy your sweet tooth with Singapore Chocolate's Bean-to-Bar Chocolate Chip Cookie ($5) and Iced Chocolate ($10), amongst their range of chocolate desserts and fresh bakes.
Address: 31 Ocean Way, #01-08 Quayside Isle, Singapore 098375
Opening hours: 7.30am-4pm, Daily
Contact: 8028 2633
---
6. Coach Cafe – Pastel yellow & pink cafe with artisanal coffee
---
If you want branded goods without the hefty price tag, there's Coach Cafe. It's part of their Coach Play Singapore Shophouse concept store that's also got an Instagrammable interactive zone and retail space.
The cafe itself is worth a few snaps too, with its pastel pink and yellow colour palette painted all over the New York-style diner.

The Hangtag Surprise.
Image credit: Eatbook
You'll find Coach's iconic horseshoe "C" logo all over the cafe's dining offerings. It's dusted on top of the Coach Hot Chocolate ($10), and embossed on The Hangtag Surprise ($25).
Address: 5 Keong Saik Road, Singapore 089113
Opening hours: 10am-10pm, Daily
Contact: 6677 8595
---
7. Cafe Kreams – Korean cafe with a canopy of autumn-coloured leaves
---

Image credit: @aiai_sg_ via Instagram
Catching a glimpse of autumn is possible even on our tropical island at Cafe Kreams. While you probably won't experience the same cool weather, there are still the bright orange and red maple leaves that cover the ceiling.

Matcha Tart ($12)
Image credit: @iamedleen via Instagram
Continuing the Korean illusion are the Korean-inspired dishes available on the menu. For mains, try the Sweet Potato Pizza ($32) and Tteok-Bokki Hot Plate ($36). And for dessert, the Matcha Tart ($12) and French Vanilla Crepe ($12) topped with green grapes are popular with diners.
Address: 32 Maxwell Rd, #01-07 Maxwell Chambers, Singapore 069115
Opening hours: Mon-Sat 9am-11pm | Sun 12pm-10pm
Contact: 9673 2307
---
8. Prairie by Craftsmen – Botanical brunch spot with coral & cream tones
---

Image credit: Prairie by Craftsmen via Facebook
OG cafe-hoppers will know that the Craftsmen name means good food and even better aesthetics. That's the case for Prairie by Craftsmen's 3rd outlet at River Valley. The cafe by the river has been done up in coral and cream colours, with splashes of green from the many plants that decorate the place.

Image credit: Prairie by Craftsmen via Facebook
This outlet has a cosy and homey element perfect for any get-together. Expect dishes such as Pulled Pork Burger ($22) and Drunken Mussel ($19) that has a beer broth and served with house-made sourdough – both hearty carbo-loads with tasty seafood. 
Address: 486 River Valley Road, Singapore 248370
Opening hours: 9am-9pm, Daily
Contact: 6966 2480
---
9. Kooks Creamery – Ice cream bar with minimalist vibes
---

Cool tessellation tiles to complement the minimalist vibe.
Image credit: @saltyaaron via Instagram
After making waves in the cafe scene with its iconic molten lava cookies topped with ice cream, Kooks Creamery ushers in a brand new Bedok outlet with a hip minimalist ambience. 

Image credit: @saltyaaron via Instagram
If you're the unlucky fellow OT-ing on a Friday and won't be free till late, Kooks Creamery is the perfect option for a last-minute hangout. Open till 1am on Friday and Saturday, this is the perfect place for you to satisfy your late-night ice cream cravings.
Be sure to try their Lava Cookie Sets ($8.50), which come with either a chocolate or matcha molten cookie and a scoop of ice cream. Unique ice cream flavours to try include Blue Chai Hokkaido Milk and Watermelon Rose with Cacao Nibs.
Address: 218 Bedok North Street 1, #01-19, Singapore 460218
Opening hours: Tue – Thu 12pm-10pm | Fri – Sat 12pm-1am | Sun 12pm-10pm (Closed on Mondays)
Contact: 9006 8748

---
10. Smile Dessert
---
Dark blue-themed dessert spot in GR.ID mall
---

Image credit: @smiledessert.sg via Instagram
Located in GR.ID mall is Smile Dessert, a quirky dark-blue themed dessert spot. With eclectic paintings hung on the walls, Hypebeast-y cartoon figurines and even a ball pit, this cafe is an ideal hangout to snap some fun shots in.

Image credit: @sj_foodslover via Instagram
Judging from their namesake, this cafe is surely a haven for all sugar fanatics out there. Recommended desserts include the Fragrant Chocolate Lava Cake ($9.90), Multi Layer Sweet Potato Cake ($6.90), and Trendy Taro Milk Tea ($5.90).
Address: 1 Selegie Road, #B1-12 GR.ID, Singapore 188306
Opening hours: 11am-11pm, Daily
Contact: 6518 9060
---
New neon green outlet at Clementi Mall
---

Image credit: Smile Dessert Singapore via Facebook
If you're not a fan of blue, their neon green and black in The Clementi Mall might be more your vibe. This futuristic-looking outlet also has a ball pit seating area for you to play in, in between bites of your dessert.

Image credit: Smile Dessert Singapore via Facebook
You can expect the same menu here, featuring crowd favourites like Tiramisu Mousse Cake ($7.90) and Iceberg Strawberry Snow Ice ($18.90).
Address: 3155 Commonwealth Avenue West, #04-25/26 The Clementi Mall, Singapore 129588
Opening hours: 10am-10pm, Daily
Contact: 9633 5032
---
Bonus: Cafe Monochrome – Singapore's first 2D cafe
---

P.S. This is not a drawing.
Image credit: @seachellecaptureedit via Instagram
As if we can ever get our fill of cool cafe aesthetics here, Cafe Monochrome comes in to set a new record. The very first "2D" cafe in Singapore, the place is decked out with wallpaper and furniture that's entirely hand-drawn in black and white, giving off major Alice In Wonderland vibes.

Smoked Salmon Toast ($20).
Image credit: @cafemonochromesg via Instagram
The menu includes pastas, burgers and donburi rice bowls such as Smoked Salmon pasta ($22) and Smoked Duck Donburi ($18).
Because the decor is so whimsical and totally out of the ordinary, Cafe Monochrome is a solid choice to bring your kakis who find regular hipster cafes a bit been there, done that.
Address: 216 Syed Alwi Road, Singapore 207749
Opening hours: Tue-Thu, Sun 10am-9pm | Fri-Sat 10am-10pm (Closed on Mondays)
Contact: 9239 1240
---
(Temporarily Closed) Brown Butter – Pink cafe with dreamy vibes
---

Image credit: Brown Butter Cafe
Fairy lights are a go-to to add a touch of aesthetics to bedrooms, but Brown Butter takes it to a whole other level to create a dreamy ambience. 
With sakura plants lining the interior and even a London telephone box, there are plenty of photo opportunities throughout the space for you to capture some mmrs with your besties, making Brown Butter the epitome of pretty pink cafes.

Truffle Mushroom ($18)
Image credit: @brownbutter.sg via Instagram
Serving classic brunch fare, the cafe's notable dishes include the Truffle Mushroom ($18) and Salmon Mentaiko ($19), served atop fluffy French dessert bread called pain de mie. For a more hearty fix, there's the Classic Lobster Roll ($32) that's garnished with a lil' bit of black tobiko too.
Address: 283 Orchard Road, #01-16/17/18/19 Forum Shopping Mall, Singapore 238884
Opening hours: Sun-Thu 11am-8.30pm | Fri-Sat 11am-9pm
Contact: 6737 5525
---
Instagrammable get-togethers at colour-themed cafes
---
As if making sure you've chosen the right cuisine for your date isn't stressful enough, the ambience of the place is also crucial to make sure the right vibes are established. Just like how we associate yellow with joy and blue with calmness, colours are important in striking the right date atmosphere too. 
Pressures aside, these colour-themed cafes will refresh your list of cafes to visit throughout the rest of the year. From an African joint to Singapore's very first 2D cafe, these cafes can point you in the right direction depending on you and your party's fave colour and aesthetics.
Other cafes to check out:
---
Cover image adapted from:  @mighty.explorers, @smiledessert.sg & @peggy17688 via Instagram
Originally published on 8th February 2022. Last updated by Raiz Redwan on 31st May 2023.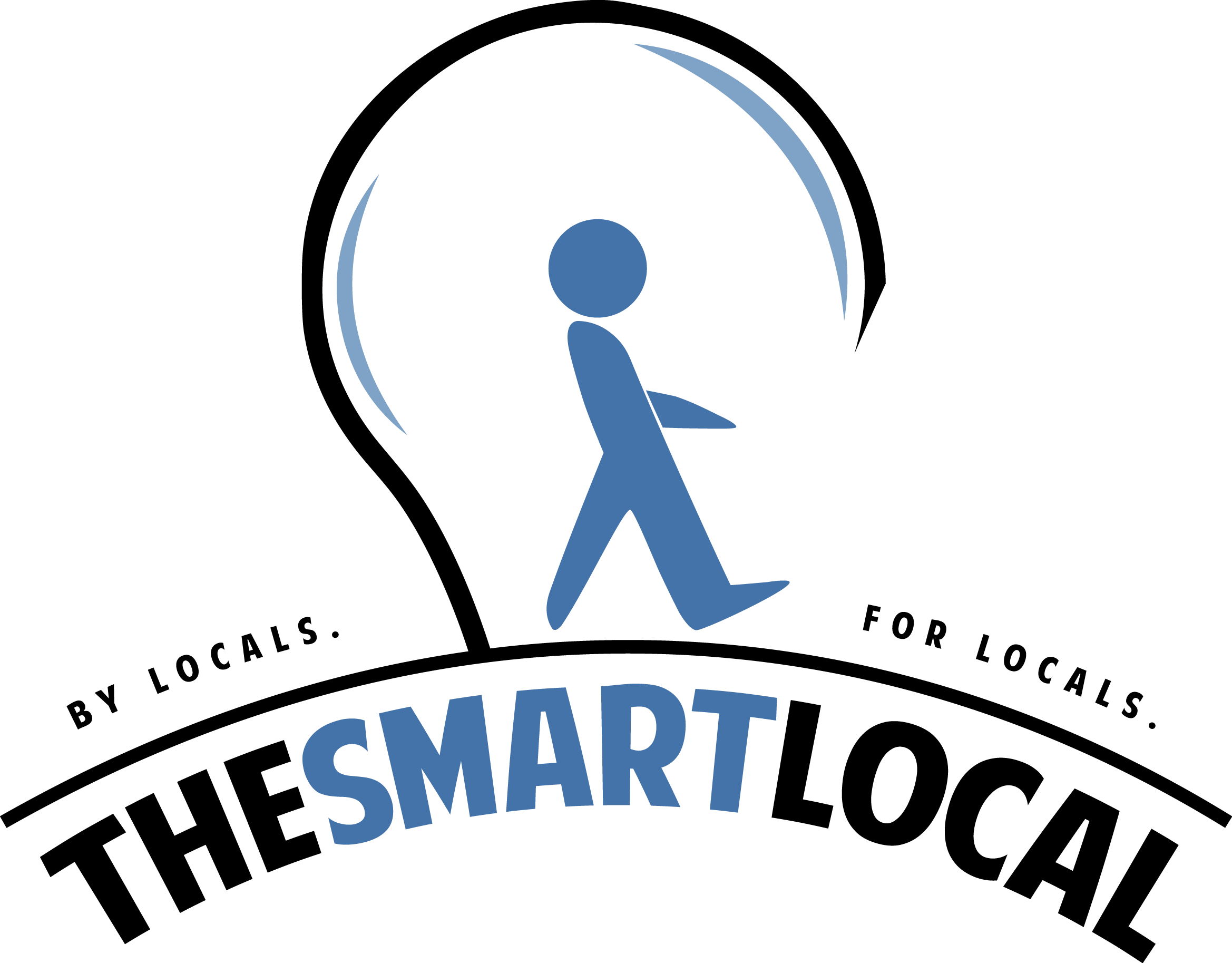 Drop us your email so you won't miss the latest news.