Photography spots in Kallang, Singapore
---
Image adapted from: @jueling
It's a rare occurrence for my alarm to go off at 7AM on a weekend. But this particular Saturday was different. It was Instawalk day, which meant ditching the usual Netflix plans in favour of making new friends and capturing creative shots. 
On 8th June 2019, we gathered at Geylang Bahru MRT bright and early with our cameras in hand, ready to explore Kallang River on our #Instawalk. Unbeknownst to us, a seemingly familiar precinct we regularly visit for concerts and sports events would soon be seen in a brand new light. 
We teamed up with the Ministry of National Development (MND), National Parks Board (NParks) and Urban Redevelopment Authority (URA) to discover more of what Kallang River and Kampong Bugis has to offer and snapped some pictures along the way. Here are some photography spots to look out for on your next journey around Kallang:
---
1. Kolam Ayer Waterfront 
---
Our first stop was the Kolam Ayer Waterfront, an iconic point along the Kallang River. Besides the bridge's integral purpose of getting people from point to point, we also saw it as a vibrant and colourful backdrop for photo opportunities. With a spiral bridge over the PIE and underpasses coming up, we wouldn't be surprised if this area becomes the next hotspot for IG feeds after all. 
To awaken their inner photographers, we also had a series of prizes up for grabs for participants who could encapsulate the themes of Lines, Green and Space in their shots. The best group photo would also be chosen at the end of the day. 
Our photographers got down low to snap a shot of the colourful bridge above us. We injected a little more fun into the picture by taking longer strides across the bridge.
By the time we got the perfect shot, our hearts were racing and we were pumped up and ready to take on the rest of the day!
Pro-tip: Instead of going for a straight-on symmetrical shot, get your camera close to the ground and angle it up to make the bridge appear even more majestic.
We bumped into families bringing their kids out for a stroll and caught a glimpse into the lives of Kallang residents. There were even uncles fishing by the waters, hoping for an early catch! 
---
Winning shot for 'Lines'

---

Our participant's creative use of a glass ball in her shot won her 1 of the 3 Best Photo titles
Image credit: @jueling
---
2. Kallang Riverside Park
---
We then made our way over to Kallang Riverside Park, an ideal spot for nature lovers and nature photography enthusiasts. The blooming pink bougainvilleas made such good backdrops for photos, we couldn't pass up the chance to snap some shots in front of it.
Perfect weather meant there was just the right amount of shade to allow us to play around with shadow effects. Photo tip: Move around and try different angles to capture a colourful "lens flare" effect, making your photo look like a floral fantasy coming to life.
The Kallang Gas Holder was another spot worth stopping by. While it used to be a gas tank holder at the Old Kallang Gas Works, it now frames the space within the park. 
Walking along the waterside, we kept our eyes peeled for the otter families that are known to make an appearance by the banks for a rest, although we didn't manage to catch any that day. Maybe next time! 
---
3. Kampong Glam
---
Kampong Glam is a historical gem with many conserved buildings that most of us have probably passed by at least once. No one can miss the beautiful golden domes of the historical Sultan Mosque or the rows of quaint shophouses lining the main road. 
This time around, we wanted to switch things up so we could see Sultan Mosque and all its grandeur through a different lens – or more specifically through a mirror and a crystal ball. These trusty tools helped to capture creative shots of the mosque. 

This is how the photo turned out
Image credit: @nickozw
Of course, we had to take a mandatory jump shot to commemorate the moment. A jump shot is tricky enough, but an inverted jump shot captured through a glass ball? Now that's next level. 

Spot Sultan Mosque behind us in our group shot!
We placed the glass ball on the ground, snapped a picture and this was the end result! Fun fact: everything seen through the crystal ball will appear inverted due to the way the light reflects through the sphere.
---
4. Wall murals in Kampong Glam 
---
Amidst the rows of shops and restaurants, we came across plenty of beautifully drawn murals tucked away within the streets of Kampong Glam. These murals offer trippy photo ops that'll give the trick eye museum a run for its money. 
We were lucky we were there on a weekend too – the car-free zone meant that it was more pedestrian-friendly, making it a breeze to capture photographs in the district. 
From pretending to climb a ladder to sitting on a 'chair', our participants had a blast posing and snapping away with their cameras at the one above, designed by Yip Yew Chong. This mural was so intricately drawn that it added a literal 'pop' to the photos and brought familiar sights from our kopitiams and hawker centres to life.
---
Winning shot for 'Space'
---

Image credit: @verneyes_
We loved the winning entry for 'Space' which features a beautiful mural painted in an otherwise nondescript back alley of Kampong Glam. This is truly finding a hidden 'gem' where we least expect it. 

Group 2 made a solid attempt to win themselves the best group photo by using the mirror to create a faux pool of reflective water.
---
Best Group Photo 
---
In the end, the Best Group Photo was awarded to Group 1 for their creative shot featuring a giant hand 'holding up' a participant. In reality, the first 2 people in line jumped to create this shot and the photographer's hand was placed in front of the camera.
---
5. Overpass linking Old Kallang Airport and Sports Hub
---
Enroute from Old Kallang Airport to Sports Hub, we chanced upon these flights of stairs that's the perfect spot to take some aesthetic shots.  
To achieve a trippy effect, we got the participants to line the staircases while our photographer lay flat on the ground and snapped a picture bottom-up. 
Photo tip: The use of symmetry is important in capturing a balanced shot. With the subject placed right in the middle, the resulting shot is a photo that's pleasing to both the eye and IG feeds alike. 

We worked up a sweat running up and down the different flights of stairs
---
6. Singapore Sports Hub
---

Arrange your crew in front of the National Stadium and have them strike a pose – the end product will be a photo that'll make your squad #official.
We continued our journey and headed to Singapore Sports Hub. The stadium has hosted countless international and local performances, and while we tend to focus on the many happenings within the stadium grounds, its surroundings also present many interesting spots to explore. Psst.. we heard there are new and improved sporting facilities here that we can look forward to!

This area is the perfect place to take symmetrical shots, whether you're the photographer or the subject. 
You can also find uniquely-shaped benches around the stadium. This bench is made from the old timber seats of the former National Stadium, marking the handing of the torch from the old to the new stadium, and is part of URA's Re:bench initiative to enliven public spaces. 

Our participants posed with the Merdeka lion replicas, and some were even brave enough to sit on top of it!
Who would've guessed that the Singapore Sports Hub is home to these historical gems! Part of a new 3KM walking trail showcasing the rich history of Kallang, the Stadium Roar – where the 2 Merdeka lion replicas are located – is yet another blast from the past we had to visit. 
These statues are replicas of the original Merdeka Lions that guarded the 2 ends of the Merdeka bridge until 1966, an important link between the city centre and the east coast.  
---
Winning shot for 'Green'
---
One of our participants captured a creative shot of greenery through a butterfly cut-out.
Image credit: @brendabunnies
---
7. Marina Barrage
---

Image credit: @thesmartlocal
Besides being a source of water supply and acting as a tidal barrier for flood control, Marina Barrage is also a prime spot for picnics and kite-flying.
Instead of just laying out your picnic mat in your next visit, whip out your camera and snap a photo with bae against the stunning backdrop of our skyline for a pic that'll make your followers go "aww."

No bae? No problem. Get your bestie to snap a goofy jump shot of you instead!
---
8. Gardens by the Bay 
---
Our final stop was Serene Gardens at Gardens by the Bay, a Japanese-style Zen garden nestled against the backdrop of Marina Bay Sands. It was drizzling when we arrived, but even the rain couldn't dampen our mood – we were in Japan, or at least it felt like it. 
The rivulets of water from the rain made the rocks glisten, while the mini waterfall gave the garden a zen feel. Plus, we weren't gonna complain about sweater weather. The cloudy skies further accentuated the cooling weather, which was encapsulated in our photos.
---
Join us at our next #Instawalk
---
#iWalkKallang taught us even more about places that we so often visited, and photo ops peppered our route. It also gave us the invaluable opportunity to recreate these memories with new friends from various walks of life, brought together by one common purpose – to take great photos. 
We ended the event with so much adrenaline, and even newfound perspectives on places like the Kallang River. We never would've guessed that there were so many activities that we could do along it, with plans of it becoming a more accessible cycling route. We probably will be seeing it more often in the future! 
Posing for our final photograph together was a bittersweet event – we weren't completely sad though, because we knew it wasn't a goodbye, but a "see you later". Our participants were already making plans to meet up for the next Instawalk!
If you're interested in forging new friendships, learning to take some epic shots and learning more about the many great landmarks there are to discover in Singapore, be sure to follow us on @thesmartlocal and @mndsingapore, and keep your eyes peeled for deets on the next Instawalk. You can also check out the various shots we snapped from this walk with the hashtags #TSLWalks and #iWalkKallang. 
Watch our Instawalk video here:
---
This post was brought to you by the Ministry of National Development.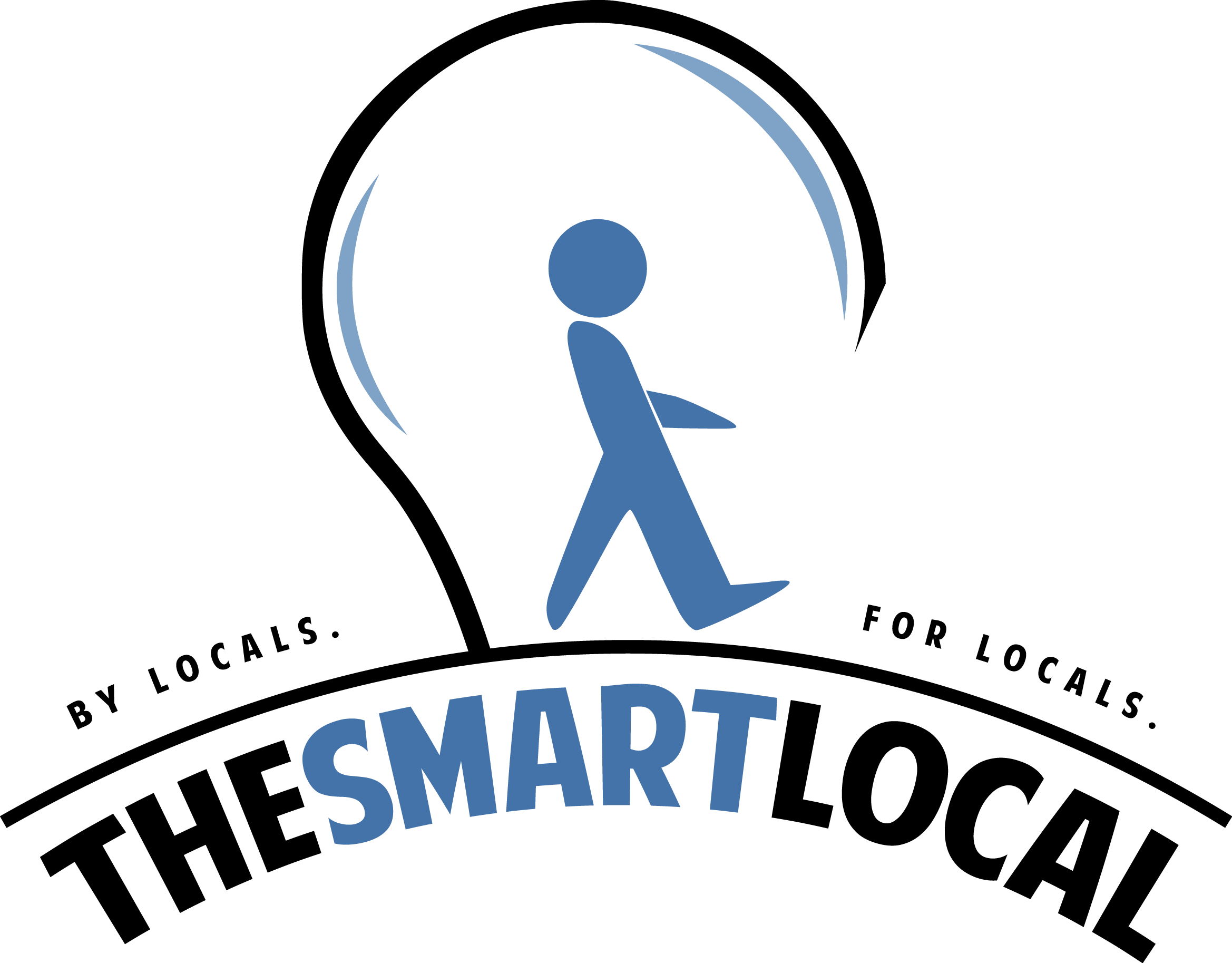 Drop us your email so you won't miss the latest news.