Kid-friendly cafes and restaurants in Singapore
---
Most parents would agree that having kids changes your life entirely, especially so with dine-in plans. Weekend plans now need to consider the needs of the little ones, whether it's the availability of kid-friendly amenities, or special menus to appease fussy eaters. 
If you're looking for an exciting way to spend time as a family while relaxing and letting the young ones have their fun, check out these kid-friendly cafes and restaurants in Singapore. 
---
1. Jimmy Monkey Cafe – Outdoor playground & alfresco seating
---

Image credit: @ungeroverseas
Parents who always have their hands full with energetic kids will appreciate having a breather and savouring some coffee at Jimmy Monkey Cafe – all while the little ones keep busy at the outdoor playground that's within sight.

Wide breezy ambience at the cafe's alfresco sitting
Image credit: @strangerwalkaround
The playground has mounds and huge jungle gyms that the kiddos can climb on. After they get their fill of adventure, they can munch on some treats off the cafe's kids menu with dishes like Jimmy Monkey Silver Dollar Pancakes ($8) and Pizza Soldiers ($4). 
Address: 2 Paya Lebar Road, #01-10 Park Place Residences at PLQ, Singapore 409053
Opening Hours: 8AM-10.30PM, Daily
Telephone: 6920 4749
---
2. Cafe Melba – Bouncy castles and arts & crafts corner
---

Image credit: @tadcasterevents
Who says kids can only enjoy bouncy castles during birthday parties? At Cafe Melba, that's something they can look forward to every visit. Little ones get to let loose a bouncy castle from 3PM onwards and wind down after at an art and craft corner from 5PM-8PM.

Have fun at the art and craft play corner 
Image credit: @cafemelbasingapore
Kids also get to eat free on Mondays with any purchase of a main dish, with signatures like the Full Melba Breakfast ($26) or Caraway Marbled Rye Bread & Avocado ($18).
Address: 90 Goodman Road Block N, #01-56 Goodman Arts Centre, Singapore 439053
Opening Hours: Mon – Fri 10AM-10PM | Sat – Sun 8.30AM-10PM
Telephone: 6440 6068
---
3. Little Spot – Cartoon menu near Jacob Ballas Children's Garden
---

Monster blueberry pancake & bear fried rice
Image credit: @littlespotsg, @littlespotsg 
A quaint park cafe specially meant for children, Little Spot is a place that offers fun and whimsy for your kids. The menu features dishes such as pancakes and fried rice (from $8.50) presented in the form of cute animal faces.

Image credit: @littlespotsg
To top it off, Little Spot also has an indoor colouring station and outdoor playground for kids to expend their limitless energy.
After the meal, kids get to run about the wide green expanse of Botanic Gardens just outside the cafe. 
Address: 1H Cluny Road, #01-K1, Singapore 259604
Opening Hours: Tue – Fri 9AM-5PM | Sat – Sun 8AM-5PM (Closed on Mondays)
Telephone: 6338 4848
---
4. Canopy – Family brunch in the park
---

Kick back amidst big green lawns at the HortPark outlet
Image adapted from: @imsooyeonvalerie
Sometimes, the best way to let kids unleash all their energy is on a wide open lawn, where they can run freely without any obstructions. For a place you can chill at while the kids work up a sweat, head to Canopy at Bishan Park or HortPark, some of the best kid-friendly cafes and restaurants that are surrounded by nature.
Not only do they have a kids' menu with dishes such as Ham & Cheese Toastie ($12) with chewy sourdough bread, but there's also a wide lawn outside that allows your kiddos to get some vitamin D after their meal. 
Bishan Park outlet
Address: 1382 Ang Mo Kio Ave 1, Bishan Park 2, Singapore 569931
Opening Hours: Mon – Fri, 9AM-11PM | Sat – Sun, 8AM-11PM
Telephone: 6556 1533
HortPark outlet
Address: 33 Hyderabad Road, #01-01 HortPark, Singapore 119578
Opening Hours: 8AM-10.30PM, Daily
Telephone: 6556 1533
---
5. Baker & Cook and Plank – Treehouse playground
---

Image credit: @bakerandcooksg
Found at the charming enclave of Dempsey Hill is Baker & Cook and Plank Sourdough Pizza, two eateries under one roof. Serving a wider combined menu including their respective specialities of artisan bakes such as their B&C Bread Basket ($10) and Sourdough Pizza (from $10), you're bound to find something to suit any dietary preference.
The kids will also get to ride dolphin see-saws and play hide-and-seek around the treehouse playground. 
Address: 30C Loewen Road, Singapore 248839
Opening Hours: 8AM-10PM, Daily
Telephone: 6251 1098
---
6. Dat Little Cafe – In-house toy shop and indoor playground
---
A haven for kids to hang out at while parents wait for their food to be served
Image credit: Bouncing Kids 
With an in-house toy shop and big indoor playground, Dat Little Cafe checks all the boxes for a fun day out with the kiddos. 
Image credit: Bouncing Kids
Their rates start from $7.50/hour – pretty worth it seeing that your young ones will get to climb, crawl, and explore to their heart's content at the playground while you kick back with a cuppa.
Address: Hougang Street 21, Block 206, #01-K2, Singapore 530206
Opening Hours: Mon-Fri 12PM-9PM | Sat & Sun 9AM-9PM
Telephone: 6285 3595
---
7. NOM – Hosting and catering for kids' birthday parties
---

Image credit: @gaylenhx
NOM is a hidden family brunch spot located in Macpherson. This bistro and bakery has a small play area with a simple masak-masak corner and mini slide modelled after the iconic Toa Payoh dragon playground. 

Image credit: @noothermeaning
Apart from the play zone, NOM also provides hosting and catering for kids' birthday parties, organising themed celebrations to suit your child's favourite Disney or cartoon characters.
Address: 400 KPE, Level 1 Macpherson Community Club, Singapore 379131
Opening Hours: Mon & Wed – Fri 12PM-10PM | Sat – Sun 11AM-10PM (Closed on Tuesdays)
Telephone: 6747 3839
---
8. Wildseed Cafe & Bar – Kid- and pet-friendly
---
Image credit: Wildseed at The Summerhouse
Apart from the fairytale-like aesthetic of Wildseed Cafe & Bar, this garden-themed establishment is also kid-friendly. Besides a dedicated kids' menu, there's also an aviation-themed playground for kids at Seletar Aerospace Park just outside, whether or not they're manifesting any pilot dreams.
Image adapted from: @luohanfish
If your family includes a loyal doggo, the good news is that the cafe is pet-friendly too. Now you can bring your kid and your furkid out for a memorable outing.
Address: 3 Park Lane, Level 1 Seletar Aerospace Drive, Singapore 798387
Opening Hours: Mon – Fri & Sun 8AM-4.30PM, 5PM-10PM | Sat 8AM-10PM
Telephone: 8126 7524
---
9. Marché Movënpick – Kids' menu & extensive play space
---

Roaming the various food stations with your little one to give them a mini adventure
Image credit: @kennysim7
Marché Movënpick might not come immediately to mind when you think of kid-friendly cafes and restaurants in Singapore. The European-style marketplace chain – with rostis so well-loved by Singaporeans – actually has a Picky Kids' menu at $14.90 for each young diner.
Your child will be able to select one main course out of a variety of options, including pizza, pasta, sweet or savoury crepes, and their iconic rosti. The meal also comes with either juice or a soft drink, and a fun-sized Mövenpick ice cream served in a waffle cone.
Image credit: Marché Movënpick
In particular, the Suntec City outlet offers the whole package to entertain your child, from highchairs and changing areas to baby service stations and kids' play corners. 
Address: 3 Temasek Boulevard, #01-612/613/614 Suntec City, Singapore 038983
Opening Hours: Mon – Thu 11AM-9.30PM | Fri 11AM-10.30PM | Sat 10AM-10.30PM | Sun 10AM-9.30PM
Telephone: 6337 3134
---
10. Privé Keppel Bay – Seaside playground & colouring activities
---

Image credit: @yuanoeij
We all yearn for an island getaway every now and then. While a yacht trip may not yet suit a child's definition of fun, Privé Keppel Bay offers an equally tranquil alternative. 
From a seaside playground to a TV playing cartoon shows, Privé Keppel Bay will surely offer your kids a whale of a time. Besides, there is also the Young Diners' 3-course set menu for $13, which includes all-time classics such as Eggs Benedict and Spaghetti Mushroom Carbonara. 
Address: 2 Keppel Bay Vista, Level 1, Marina at Keppel Bay, Singapore 098382
Opening Hours: Mon-Fri 9AM-10.30PM | Sat & Sun 8AM-10.30PM
Telephone: 6776 0777
---
Sit back and relax at these kid-friendly cafes and restaurants
---
With parenting, free time for an invigorating self-care challenge or a good dine-in meal truly comes once in a blue moon. That being said, squeezing in a brunch outing or relaxing night out is still important to maintain one's spirits.
Thankfully, with indoor playgrounds, in-house toy shops and special kids menus integrated within these cafes and restaurants, dining out with your kids can be a fun and stress-free affair. Not only will you get to recharge and savour some cafe and restaurant nosh, you and your precious tots will be spending some quality time together.
Check out other kid-friendly activities here:
---
Cover image adapted from: The Summerhouse, Bouncing Kids, @ungeroverseas, @tadcasterevents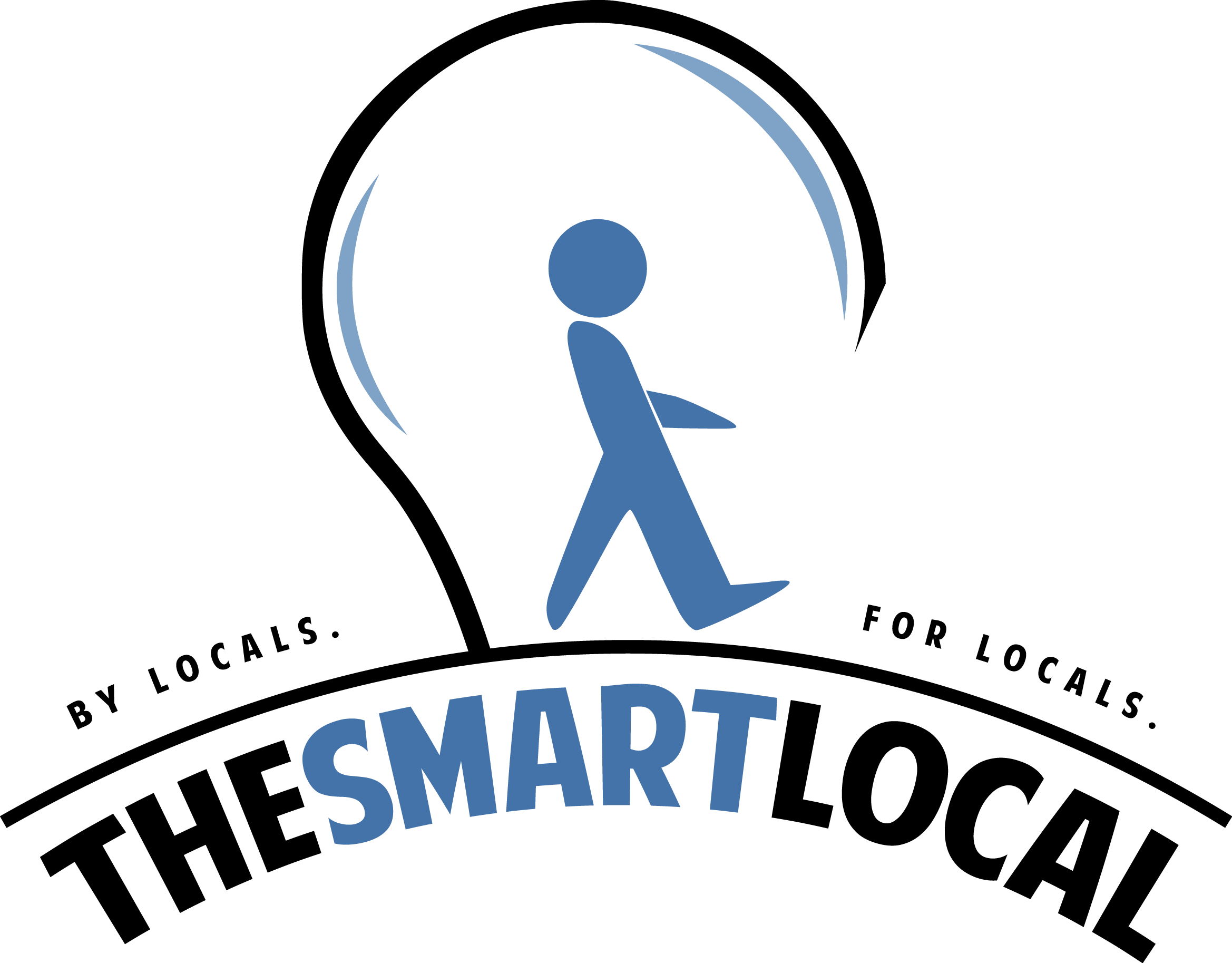 Drop us your email so you won't miss the latest news.