Cheap kids' b
aking classes in Singapore
---
If your little one likes to poke his nose as you're fussing about the kitchen, or follows Masterchef Junior with wide eyes, perhaps it's time to introduce him to baking for real. It's never early to start, and if you're worried about messing up your own kitchen – or don't have the skills yourself – sign the kids up for baking classes specially for kids.
It's a great way for your child to learn about food safety and be exposed to different flavours and textures, and he'll have a ball of a time digging into his sweet treats afterwards. Here are some of the most affordable kids' baking classes in Singapore from just $28 per class, with nothing above $50.
---
1. Genius R Us – from $30/class
---
Creative items including cakes disguised as noodles
---

Image credit: Genius R Us
With a huge variety of confections on the schedule, Genius R Us is a baking school no child will ever get bored at. From seasonal items like animal-shaped Chinese New Year tarts, to pizza, and more complex cakes that are cleverly disguised as bowls of noodles, the are always new things to try.

Image credit: Genius R Us
There are separate for kids aged 5 to 12, and toddlers below 5 so that everyone gets to learn at a suitable pace. The latter category allows entry for one accompanying parent too. Package prices start from $30/class depending on the category and number of classes bought.
These classes have a certain validity period which you can spread out however you like. Check their class schedule for upcoming classes, and make your booking based on the item your child wishes to bake.

Image credit: Genius R Us
Class sizes are kept at a maximum of 24 including parents, and kids will be split into tables of around 6 so it doesn't get too rowdy.
Address: 180 Kitchener Road, #07-08 City Square Mall, Singapore 208539
Telephone: 6634 6020
Website
---
2. onePA classes – from $31.50
---
In multiple neighbourhoods across Singapore
---

Image credit: onePA
onePA has tons of classes for all sorts of interests, and this also includes baking. While a majority of these are for adults, there are some parent-child ones for an educational bonding session with the family. Look forward to whipping up delicious goodies like Oreo cakes, cheesy cookies, and heart cupcakes, just to name a few.

Image credit: onePA
The best part is that these are scattered across Community Centres (CCs) islandwide, and you can filter out the search results based on location. Different branches might offer a different variety of classes – check out their latest ones under the "Pastry & Bakery" category here.
---
3. Doughworkz by Pastamania – from $28 
nett
/class
---
Sweet and savoury items
---

Image credit: Pastamania
Pastamania is a hit among children for their pasta and pizza dishes – and thankfully so for the parents, since the casual chain restaurant is super affordable. The classes at their Doughworkz baking school also follow a wallet-friendly price point, at just $28 nett per child, and a mere $5 for accompanying adults – the cheapest on this list.

Bunny cinnamon rolls for Easter
Image credit: @pastamaniasingapore
It's a mix of sweet and savoury items here, not limited to pasta and pizza. Some other examples include red velvet cookies, garlic pizza bread, and apple turnovers. Classes for each item run for 3 months at a go, so hop on over to their website to check it out.

DIY gelato
Image credit: @pastamaniasingapore
You can also look forward to seasonal specials for occasions like Easter, Halloween, and Christmas.
Find their list of participating outlets here.
Website
---
4
. Little Cookhouse – from $49/class
---
Confections based on popular children's books
---
Gruffalo paws shortbread cookies and Rainbow Fish Cupcakes
Image credit: Little Cookhouse, Little Cookhouse
Little bookworms would especially love Little Cookhouse, which sometimes teaches kids how to bake confections based on popular children's books like The Gruffalo and The Rainbow Fish. Classes range from $49 – $55, which is decently affordable considering that they use Montessori-based techniques. Needless to say, your children are in good hands here.
Image credit: Little Cookhouse
Other than those, most of their other classes also feature cute and imaginatively-themed items, such as We Bare Bears cupcakes and elaborate unicorn cakes that every girl will go crazy over.

Image credit: Little Cookhouse, Little Cookhouse, Little Cookhouse
Address: 321 Alexandra Road, #02-11 Alexandra Central Mall, Singapore 159971
Opening hours: Tue – Fri 2.30PM-5PM | Sat – Sun 10.30AM-5PM (Closed on Mondays)
Telephone: 8128 0129
Website
---
5. The Little Things – from $35/class
---
Operates with a "self-savvy" concept with minimal micromanaging
---

Image credit: The Little Things
The Little Things gives you flexibility in signing up for a la carte classes, instead of having to commit to whole packages. This is great for kids who are just starting out in the kitchen, and don't know if baking is something they would have sustained interest in.
Here, they follow a "self-savvy" concept, where they guide kids along and make sure safety is upheld without micromanaging too much – perfect for free-spirited children who like doing things in their own creative ways. A more hands-on approach that allows for some imagination and experimentation would also allow them to learn better.

Image credit: The Little Things
Parent-toddler workshops are available for those with younger tots who need additional help.
Classes range from $35 – $75 depending on complexity of the item, but generally you can find a good range of them at $52. Some examples of items your child will learn to make include cake pops, shepherd's pie, and banana meringue. From time to time they also have vegan treats up on the class schedule, such as chocolate amaretti cookies and raspberry scones.
Address: 244N Upper Thomson Road, Singapore 574369
Telephone: 6456 3140
Website
---
6
. SAFRA – from $30/class
---
Monthly schedule with a la carte classes
---

Image credit: SAFRA Toa Payoh
Lucky you if you have a SAFRA card, as you'll only have to pay $30 for your kids' baking classes at the country club. Non-members needn't miss out, as the public can also get in on these at $36, which is still relatively affordable.

Image credit: SAFRA Toa Payoh
Unlike most culinary schools, SAFRA offers a la carte classes which you can book at your child's whims and fancies. These are held once a month, and the schedule is already laid out for the whole year, so you can conveniently mark your calendar way in advance.
2020's schedule includes unique sounding options like Minion banana caramel pudding, Christmas wreath cheese puffs, and a handbag coconut monkey loaf specially for Mother's Day.

Image credit: SAFRA Toa Payoh
Currently, these are only held at SAFRA Jurong and Toa Payoh. Parents are welcome to accompany their kids.
---
Kids' baking classes in Singapore
---
Try signing your child up for baking classes if they need a worthy distraction from their smartphones or iPad games. These will keep their hands busy as they pick up new skills, and will hopefully ignite a new interest and hobby.
Check out our other articles on kid-friendly activities below:
---
Cover image credit: Little Cookhouse, Pastamania, Little Cookhouse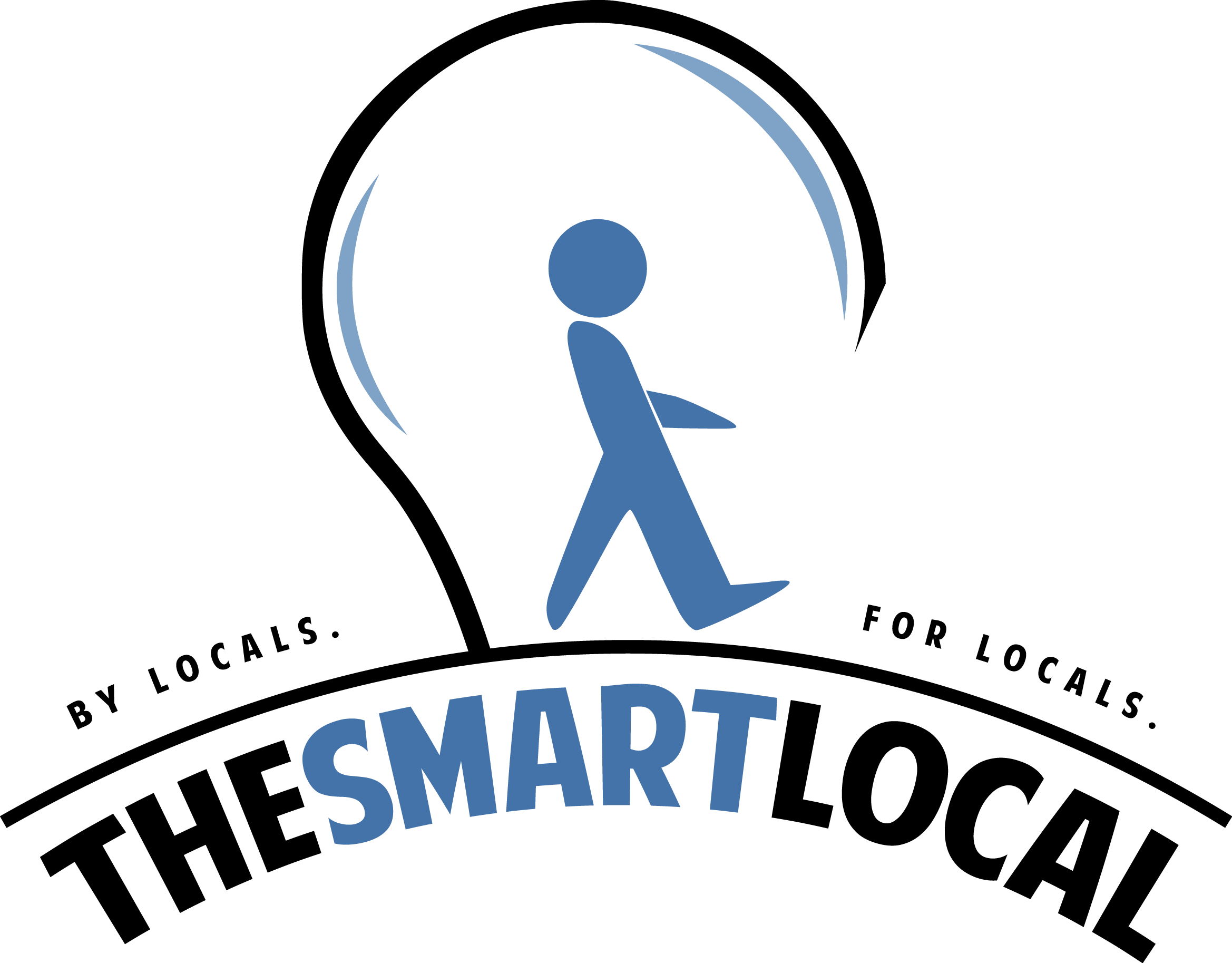 Drop us your email so you won't miss the latest news.