Tips for Singaporean Mums-To-Be
---
Whether it's your first time or you're a seasoned pro at motherhood, nothing beats the feeling of finding out you have a little ball of life thriving inside your belly. Suddenly a wave of excitement – or nausea – hits you, as you grapple with the fact that your mini-me is now on the way.
But before you jump the gun and believe the first thing you read on the internet – from the frequency of your obstetrician appointments to Medisave claims and choosing a hospital, here are some life-saving tips from actual mothers that many mums-to-be wished they knew earlier.
---
1. Getting a referral from a polyclinic can save you up to 80% in prenatal and delivery charges
---
Image adapted from: Heartbeat Bedok
So you're on a tight budget – a polyclinic referral will be your lifebuoy during pregnancy. Just pop into a polyclinic, let the doctor know how many weeks along you are, then ask for a referral to the public hospital of your choice. You'll immediately fall under the subsidised scheme. This cuts your consultation costs down from S$127.33 as a private walk-in to $29.40!
Here's what your normal delivery looks like at a public hospital under the subsidised scheme (a B2 6-bedded ward) compared to a private hospital (4-bedded ward)
Note: Prices adapted from the Ministry of Health Singapore.
---
2. Use your Medisave Maternity Package (MMP) and claim up to S$4,850
---
Image Credit: www.areyouready.sg
Having a baby in Singapore is no cheap affair. With regular prenatal visits, ad hoc tests for chromosomal abnormalities, prenatal packages, and delivery charges to account for, you can expect to part with around S$5,000 at the very minimum.
Thankfully, the government feels our pain. Save your baby the unnecessary financial stress – as a Singaporean citizen, you'll be able to use a portion of your Medisave to offset the costs of every stage of pregnancy. That's up to $900 off pre-delivery expenses, $450/day for your hospital stay, and $750 or $2,150 for a normal vaginal delivery or C-section respectively.
---
3. Opt for pay-per-visit check-ups until you find a suitable prenatal package
---
It's always important to make sure that you feel completely at ease in the hands of your obstetrician. Unlike the guaranteed cost-savings pegged to spa packages, committing yourself to a prenatal package early into your pregnancy without doing your due diligence might cause your wallet some severe damage.
There's nothing worse than locking yourself into a prenatal package at a clinic/hospital, then having a change of heart midway with no way out but to part with the money.
Tip: Analyse your exact needs and do a thorough amount of research. You might find yourself better off going for pay-per-visit check-ups until you find a obstetrician you're completely comfortable with.
---
4. You can order your own prenatal vitamins online for less
---
Image credit: mom.me
Pregnant mummies be warned – pregnancy will turn the tables on your taste buds and make you hate the food you love. The cravings of a pregnant woman are both wild and volatile. So if you're planning on eating healthy to ensure your little bubs gets all the nutrients he/she needs, don't be surprised when your body betrays you.
This is why your obstetrician will always prescribe you some prenatal vitamins in the form of calcium, DHA, and folic acid to help your baby develop to the fullness of health in spite of the morning sickness and chameleon cravings.
Tip: Over the counter prenatal supplements can set you back anywhere from S$90-S$300, but you can find a wider range of complex prenatal vitamins on online stores for a fraction of the cost that can last you throughout most of your pregnancy!
---
5. All 10 of Singapore's hospitals offer maternity tours for free
---
Image Credit: KKH
If you're still sitting on the fence as to where you should deliver your baby – you'll be glad to know that all 10 of Singapore's hospitals offer free guided maternity ward tours where you'll find out more about their services such as lactation consultations, antenatal classes, and even what's on the confinement menu after your little one pops.
Tip: Those with personal health conditions that might make for a difficult delivery can go for hospitals with multidisciplinary specialists to oversee their pregnancy.
---
6. You can opt for a water birth, home birth or hypnobirth
---
Image credit: inlightphotos
If you're one of those unconventional mums looking to break the mould, you can actually request to have your baby delivered underwater or practice hypnobirth to help facilitate a drug-free birth and alleviate labour pain in Singapore.
There are quite a few local hospitals that accommodate water births, and with limited delivery suites, you'll have to make your birthing plans early to ensure you're given a slot!
---
7. Start looking for a confinement nanny on motherhood forums early
---
Image credit: Confinement NannySOS Pte Ltd
It doesn't take motherhood for you to hear about the rigours of the 'Confinement Period'. Depending on how stringent your folks are, this can last anywhere between 1-2 months and is hailed as crucial to a mother's recovery and well-being.
Enter: Confinement Nannies. These angelic beings cook, clean, and care for babies cause we're too out of it to do the same 24/7 during the postpartum period.The good ones will even help you with your latching and breastfeeding issues.
Tip: Get a referral from other mums for good confinement nannies. It's important to look for a reliable one way before your due date; they're a rare commodity in high demand.
---
8. Join a parenting group on Facebook
---
Whether you're newly pregnant or already have a kid in tow, there're always new challenges or questions that arise during the course of parenthood.
And who better than to share advice than those who've walked down the path before? Instead of saddling your friends or colleagues constantly with stories of your kid, join a Facebook group or Whatsapp group such as 2018 SG Mummys or Stork's Nest Singapore to ask questions, share stories or stay up to date with parenting-related events.
There're even more targeted ones out there: from kid-friendly dining spots and enrichment classes, to even age-defined groups so that you can talk to like-minded parents on how it's like to send your kid to primary school.
---
Give your child the best with Johnson's
---
Every mum is bound to get kanchiong about their offspring – after all, it's a huge responsibility and honour to have someone's life in your charge. And with so many voices around giving advice on everything from medicals checkups to insurance plans, it can be hard to know what's best for your child when it comes to parenting.
One hack when it all seems complicated: pare down to the basics. Besides the above essentials, pay attention to the little things – for example, your kid's daily routines.
Make sure bathtime is a gentle affair with Johnson's Baby range, which has been known for providing what's "Always Best For Baby" for a solid 125 years and with 100% of its ingredients being tested as safe for use.
Pick from a wide range – think shampoo, baby bath and baby wash. And of course, who can forget the familiar smell of Johnson's baby powder? This iconic powder will wick off excess moisture and is hypoallergenic – phew, peace of mind. Or if the problem is dryness, slather on some baby lotion for soft and supple skin. Hey, it must be good if even adults use it.
Though the range is specially formulated for babies and their delicate skin, the products are also well suited to toddlers and even kids up to 12 years old. So, mums across the spectrum can finally sit back and relax in the fact that you're giving your kids the very best.
Rejoice, you now have one less thing to fret about in the grand challenge of parenthood.
Read on for more parenting tips and places to bring the kids:
---
This post was brought to you by Johnson's.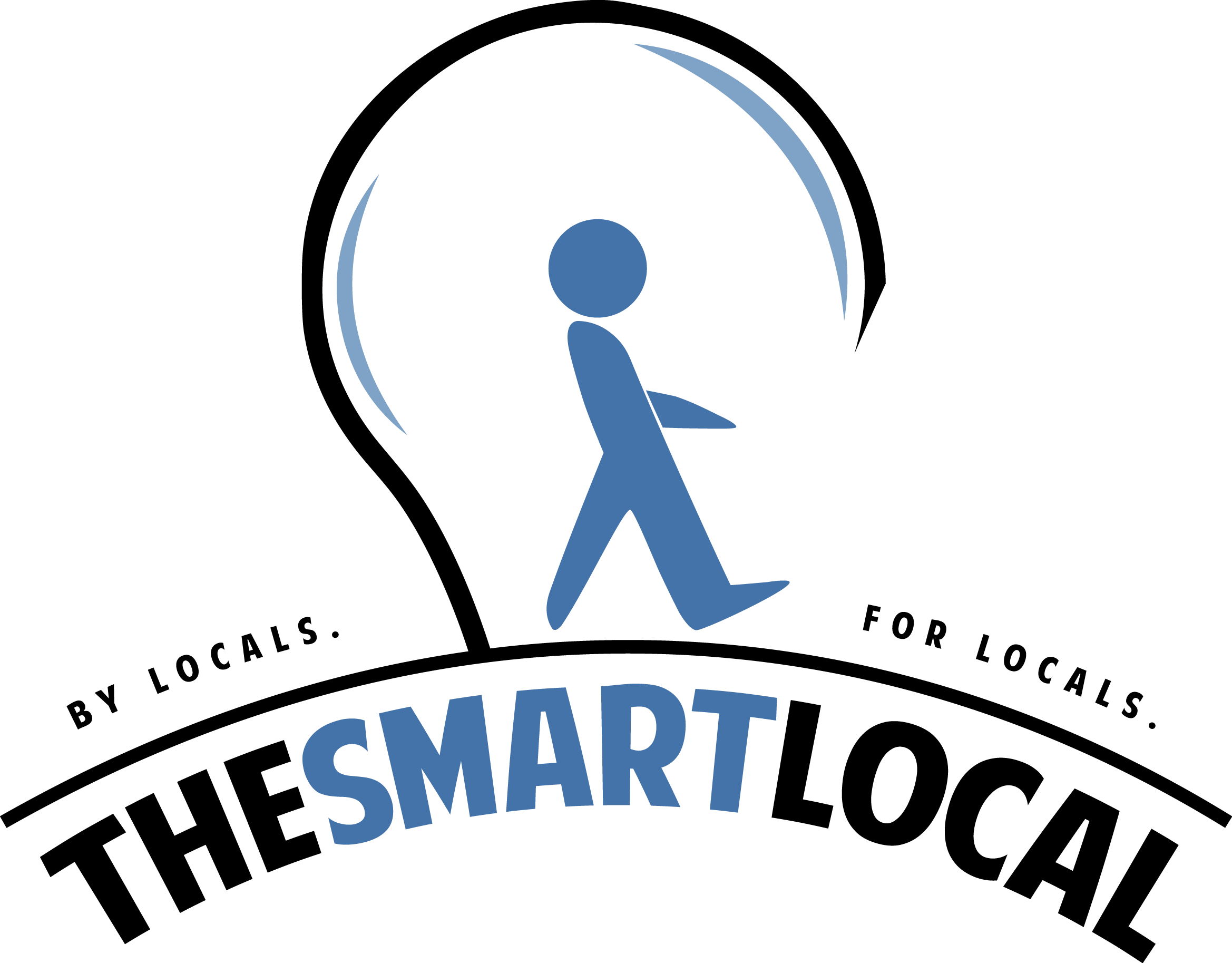 Drop us your email so you won't miss the latest news.