Highly-rated pre-schools in Singapore
---
Organic food, weekly nature walks, and ocean-themed sensory rooms – you probably didn't have these during your time as a kid. But preschools now are pretty on the ball with various education systems to children a good head start in their early years.
For all the mommies and daddies out there, here's a list of the most popular preschools in Singapore, complete with an explanation on their teaching programmes.
*Some reviews have been edited for length and clarity
**School fees are subject to change.
---
1. Maple Bear – Canadian-inspired teaching style
---
Maple Bear Bukit Timah
Image credit: Maple Bear
With more than 40 preschools dotted all around Singapore, Maple Bear merges the Canadian dynamic methodology with locally developed curriculum designed to develop your little tot's social, emotional, motor, language, and cultural skills.
They are also known for their bilingual immersion programme so if your main focus is to get your child to learn and love both English and Mandarin, this one is for you.
School fees per term: Varies, depending on branch – $1690.60 (full day) per month at Orchard branch
Address: more than 40 locations around Singapore
Telephone: 9777 4866
Website
Review: "I really like that it's clean and gets ample amounts of sunlight. My children were very attracted to the colourful environment and large play spaces. The principal showed us around and she speaks with such passion and liveliness about early education and caring for the children's development." – childlikewonder
---
2. Mahota Preschool – nature-based curriculum with farming sessions
---
Image credit: Mahota Preschool
Sometimes, learning is best done outside of the classroom. For a good dose of outdoor activity, enrol your child in Mahota Preschool. The curriculum here is nature based – with farming and cooking sessions, and weekly nature walks for your young one.
Image credit: Mahota Preschool
To complete the health and wellness-based curriculum, the school also has daily health checkups upon arrival, exercise sessions, and healthy organic meals.
Academics wise, Mahota focuses on STEM (Science, Technology, Engineering and Mathematics) and executes it through hands-on learning.
School fees per month: $1800 (full day) per month
Address: French Road, Blk 808 The Kitchener Complex #03-01, Singapore 200808
Telephone: 6291 1915
Website
---
3. The Little Skool-House – bilingual literacy-based curriculum
---
Image credit: Little Skool-House
Strong grasps on both English and Mandarin is a huge advantage. So if you want your little tot to start off on the right foot, consider Little Skool-House. Your child will be taught using stories, and they'll also try their hand at things you wouldn't expect them to do at that age, like conducting experiments or creating their own Chinese plays.
Image credit: Little Skool-House
You can find available in-house centres at notable institutions like the Ministry of Education and KK Women's and Children's Hospital, where Little Skool-House is the preschool of choice amongst folks who work there. Apart from that, they've also got 8 dedicated centres all over the island, so you can definitely find one at a spot that's convenient for you and your child.
School fees per month: From $1680 (full day)
Address: 19 locations around Singapore
Telephone: 6509 7880
Website
Review: "Anya represented her class and won first prize at Primary One level. All this would not have been possible without a solid foundation created at The Little Skool-House." – Parents of Anya Wong, age 8
---
4. Little Tykes – Snoezelen Room for mental development
---
Image credit: Little Tykes
For those living in the West, check out Little Tykes, located in the Integrated International School. The school works on the philosophy of simply letting kids be kids – a typical daily schedule there includes outdoor play, storytelling and a Mandarin class.
Image credit: Little Tykes
The facilities include a fancy Ocean Snoezelen Room, a maritime-inspired sensory room designed to deliver stimuli for mental development using effects like lighting, sound and music.
Unlike most preschools, full day sessions here are 8.30AM to 3PM and half day sessions are 8.30AM to 12.30PM
School fees per term: Varies – ranges between $6000 to $14,000 per year
Address: 41 Sunset Way, #01-01 Clementi Arcade, Singapore 597071
Telephone: 6466 4475
Website
---
5. EtonHouse – more than 20 years of experience in Singapore
---
EtonHouse Thomson Preschool and Primary School
Image credit: EtonHouse
With a longstanding 20 years in Singapore, international education group EtonHouse has a good rep among locals. The preschool follows the Reggio Emilia approach where children undergo self-directed, experiential learning where the lessons evolve based on student responses.
If you are looking for language programmes other than English and Mandarin, EtonHouse offers 7 different language programs including Malay, Hindi and Spanish.
EtonHouse at Claymore.
Image credit: EtonHouse
A bonus are the pretty interiors that resemble a dream house.
School fees per term: Varies depending on branch – from $7,132.60 (Full day) | from $6,420 (Half day) per term at Thomson Branch
Address:12 locations including Bukit Timah, Thomson and Sentosa
Telephone: 6746 3333
Website 
Review: "My son went to Etonhouse. He loved every day spent in the school. The inquiry approach is fantastic. It helped him develop his confidence and encouraged him to ask questions which I feel are the most important traits in pre-school." – Parentfirst
---
6. Mindchamps – structured, academic-oriented approach
---
Mindchamps Bukit Timah.
Image credit: MindChamps
With 32 locations spread across our little island, Mindchamps is a name that probably rings a bell with most people. With a structured, academic-focused programme, this system is good for those who want their kids to have a head start in their studies.
School fees per month: $1965 (Full day) | $1765 (Half day) per month
Address: 36 locations in Singapore
Telephone: 6828 2688
Website
Review: "I notice that most of the students in MindChamps are more mature compared to other children in the same age group. Most strangers are surprised by my child's speech, proactive behaviour and friendly attitude towards strangers." – JY2011
---
7. Kiddiwinkie Schoolhouse – experiential and investigative learning
---
Image credit: Kiddiwinkie
Kiddiwinkie Schoolhouse is all about experiential learning through outdoor play – one to look out for if you want your kids to get a healthy dose of sun and sweat every day.
With several awards under their belt for their curriculum, they offer unique programmes – like Vitamin C to develop moral values, and Playtinkers which provides hands on activities for children to explore the Sciences and Math.
School fees per term: Varies depending on branch
Address: 8 locations
Telephone:  6463 3465
Website
Review: "I'm absolutely pleased with the lovely environment of the school, the standard of teachers, and the level of care that they provide. We have weekly updates consolidated and sent out by the teachers. They also send out weekly activity schedules beforehand, so that parents know what the children will be going through." – yc_mw
---
8. Carpe Diem Preschool – strong bilingual focus
---
Image credit: Early Childhood Development Agency
Carpe Diem is another one of the most renowned preschools around – especially when it comes to their bilingual curriculum.The kids here are immersed in an environment structured to help them master English and Mandarin.
On top of that, the school has unique learning corners such as a Shakespeare Literacy Corner and Beethoven Music Corner for children to develop in areas beyond academics.
School fees per term: $1551.50 (Full day) | $1102.10 (Half day) at Queenstown branch
Address:  32 locations including Bukit Merah, Tampines and Ang Mo Kio
Website
---
9. White Lodge – play-centric learning
---
Image credit: White Lodge
White Lodge has all its 8 locations in Singapore sitting on private land with lots of indoor and outdoor space for children to run around in. Play areas here include child-safe climbing frames, trampolines and sand pits.
Image credit: White Lodge
The curriculum is based on a mix of education systems from countries like the United States, Australia and UK. What's more, they are known for their learning environment that encourages active learning through a hands on approach.
Parents can choose from 2,3 or 5 sessions per week. Full day classes go from 9AM to 2.15PM and half day classes go from 9AM to 1215PM
School fees per term: From $1,986.03 (Full day) | from $1,490.40 (Half day) for 2 sessions a week, per term at East Coast branch
Address:  5 locations including Bukit Timah, East coast and Phoenix Park
Telephone: 6255 4230
Website
---
10. Blue House Infant & Toddlers Atelier – with flexible parent-child play sessions
---
Image credit: Blue House Atelier
Spacious and brightly lit, Blue House is more than just your regular preschool. Other than the regular classes, the school has Drop In sessions where you can pop by for flexible play sessions with your child.
Image credit: Infant and Toddler Atelier
Programme wise, Blue House follows the child-directed Reggio Emilia Approach where kids will be trained to be independent learners. Classes includes messy play, drama, and music, and are conducted in both their indoor and outdoor areas.
School fees per term: From $50 per class or $480 for 12 classes | from $25 per child for Drop Ins | from $480 for 12 playgroup classes
Address: 2 Turf Club Road, Singapore 287988 | 83 Clemenceau Avenue, #01-35/36 UE Square Office Tower, Singaopore 239920
Telephone:  6734 0824 | 6235 2126
Website
Review: "Nowhere in Singapore have I found an opportunity for my child to play with such a range of materials, which was a fascinating experience for him. We've enjoyed classes, drop in sessions and birthday parties guided over the two and half years." – Rita Grewal
---
11. House on the Hill – Montessori education in a peaceful space
---
Image credit: House on the Hill
Set in a historical conservation building, House On The Hill offers a private, peaceful environment where your kid will undergo the Montessori model of education – essentially self-directed activity, hands-on learning and collaborative play.
Image credit: House on the Hill
The school is affiliated with Nienhuis Montessori, one of the most renowned of its kind in Europe. Like all schools adopting the Montessori model, classes here are mixed aged so your child will be able to play and interact with both older and younger children.
School fees per term: $1712 (Full day), per month
Address: 3 locations – Mount Sophia (Dhoby Ghaut), Balmoral Crescent (Newton), Pasir Panjang
Telephone: 6337 4635 / 6337 3940
Website
Review: "Many people asked me why my son eats vegetables and whole grains. After preschool, his classmates were amazed by his Science knowledge and he always scored between 90-95% in Math. He also never has issues with English and speaks fluently." – Leon Tan's Mommy
---
12. Children's Cove – with parent involvement opportunities
---
Image credit: Children's Cove
If you are looking to spend more time with your tots while they are in school, Children's Cove is for you. There are many opportunities here for you to have quality time with your kids during school time – from day trips to farms to designing a class activity.
Image credit: Children's Cove
Classes here are research-based, where kids learn via exploration and experimentation though both outdoor and indoor classes.
School fees per term: Varies – contact the school to find out more.
Address: 30 Orange Grove Road, #08-01, Singapore 258352 | 58 Jalan Penjara, Singapore 149382
Telephone: 6737 1690 | 6655 0077
Website
---
13. LeClare Preschool – with in-house music and arts specialists
---
Image credit: LeClare
For those who want their kid to hone their musical and artistic talent, LeClare has all the resources needed. On its grounds are a fully stocked art atelier with easels and pottery tools, as well as a music studio with guitars, pianos and drums. Plus, in-house specialists will be there to facilitate the classes.
Image credit: LeClare
After sessions of creative lessons, the kids will also be able get some physical activity and social interaction at the preschool's rooftop Adventure Park, a large and private open-air wooden playground.
School fees per term: $1780 (Full day) | $1300 (Half day)
Address: 100 Beach Road, Shaw Tower, #02-07, Singapore 189702 | Singapore Conference Hall
7 Shenton Way #01-02 Singapore 068810
Telephone: 6969 9479 | 8388 7377
Website
Review: "Do not let the fact that they're in a shopping mall or have a playground in a car park fool you. It has by far one of the best facilities I saw. – Joanna Cook
---
14. Emile Preschool – with international brain-training resources
---
Image credit: Emile Preschool
Emile Preschool was started by local professionals from NTU and NUS. Learning tools here are partly sourced from international education channels like National Geographic Kids and Oxford Reading Trees. They also take brain-training programmes from countries like Germany, Japan and Taiwan to give your child a greater head start to Primary School education.
Lunches here are both healthy and adorably designed.
Image credit: Emile Preschool
School fees per term: $1488 (Full day) | $1288 (Half day) per month
Address: 12 New Industrial Road, #01-02 & 01-03, Singapore 536202
Telephone: 6584 3668
Website
Review: "The teachers, principal and founder are very caring and patient. They listen to the parents' concerns and help the children progress. They also provide a healthy organic diet." – Valerie Lim
---
15. Pat's Schoolhouse – cooking, music, and drama classes
---
Image adapted from: Pat's Schoolhouse
At Pat's Schoolhouse, the curriculum focuses on more than just academics with blocks of time set for your child to learn other useful life skills like cooking. Kids will also be able to take a dip into the arts world with drama, music and arts and craft learning experiences.
This 30-year-old school also has developed a unique bilingual programme where classes are done in both English and Mandarin.
School fees: ~$1,979.50 (full day) per month
Address: 16 locations including Tanglin, Kovan and Lakeside
Telephone: 6781 2288
Website
Review: "My kid attends PSH at Mount Emily and she loves it. The teachers are good and class sizes small. She is clearly fond of her teachers, which speaks volumes about the level of care. I find their curriculum interesting, though not strictly academic – which I don't have a problem with as I believe in their philosophy of learning through play." – Dolphine
---
Popular preschools in Singapore with the best facilities
---
Having a little one is no easy feat, so make sure you start getting your planning done early. With word going around that parents are applying for slots in advance, you gotta make sure that you chope these highly coveted spots fast.
For more kiasu parenting tips, check out our article here.
Also check out:
---
Image adapted from (clockwise from top left): White Lodge, LeClare, The Caterpillar's Cove, EtonHouse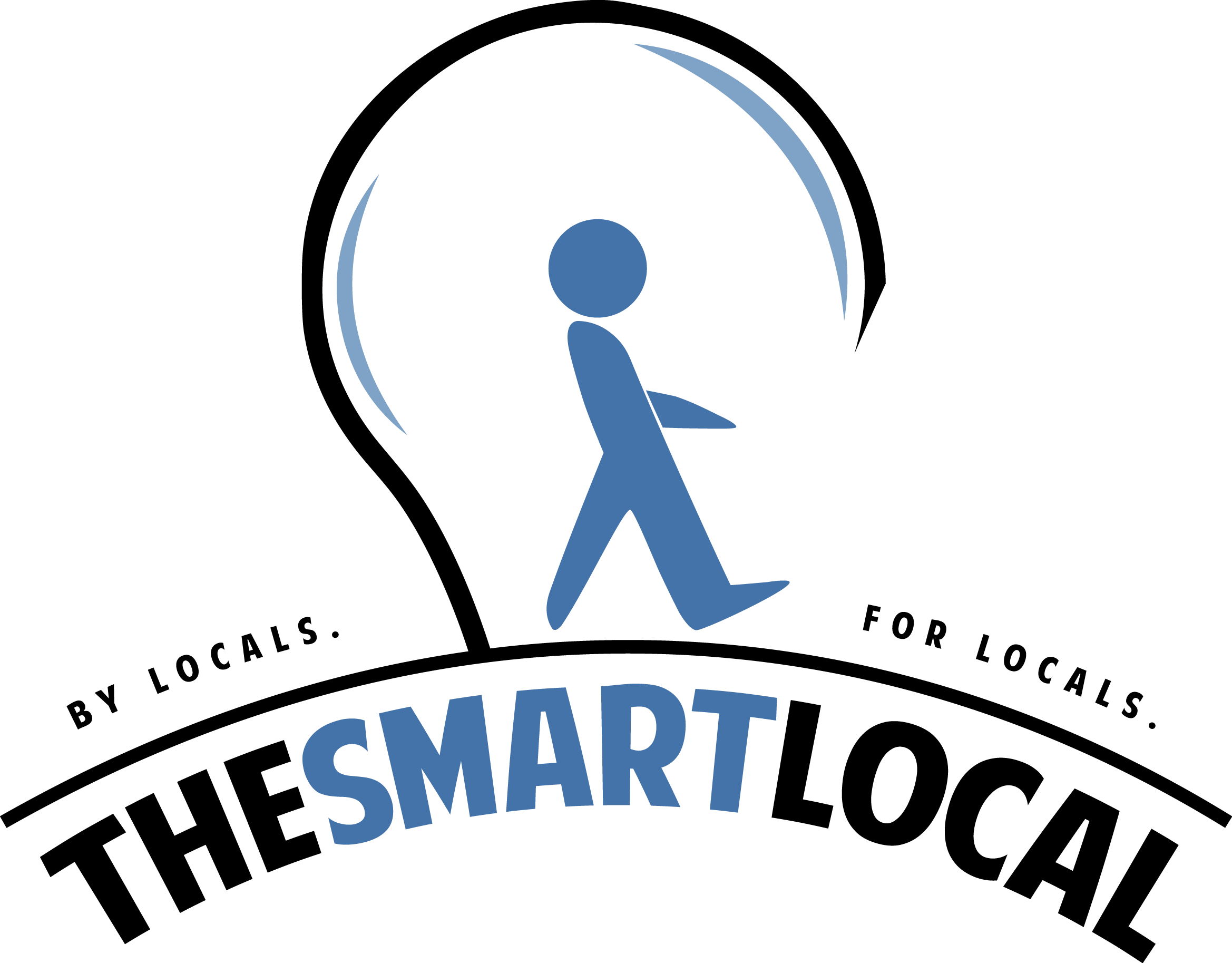 Drop us your email so you won't miss the latest news.