Embarking on a Great Beach Drive road trip in Australia
So, you've conquered the best beaches and cafes at Gold Coast and are itching for a bigger adventure – perhaps it's time to venture out further on an epic road trip. Just a 2.5h drive from GC, the Sunshine Coast is a favored weekend getaway for locals with its beautiful beaches and cooler climate. During our visit, we embarked on the Great Beach Drive – a 70KM drive along the beach from Noosa Heads to Rainbow Beach town.
From how to get there to the pit stops you can take, we've got you covered with what to expect during your first-ever Great Beach Drive road trip.
Getting there
Depending on how confident you are with your driving skills, you can choose to go on a self-drive adventure or relax in the passenger seat of a tour-guided 4WD.
Self-drive
A self-drive is recommended if you've rented a car and want to experience driving on sand. It's also a better option if you want to spend as long as you want at each pit stop without having to stick to a tight schedule. You can rent a car from companies like Avis, whose services are are available at Gold Coast airport.
The Great Beach Drive is located at the Great Sandy National Park, and you'll have to take a ferry there. From Noosa Hastings Street, drive 15 minutes to the Noosa North Shore Car Ferry at Tewantin. The ferry operates every day from 5.30AM-10.30PM, with tickets for 2-wheelers and 4-wheelers priced at AUD$7. Once you've reached the dock, drive off the ferry all the way to the coastline and take the third exit onto the beach to start your road trip!
Note: To drive on the beach, you'll have to apply for a Vehicle Access Permit (VAP) here.
4WD Tour
A tour may appeal to those who simply want everything settled for them. We opted for this fuss free option and booked a Full Day Tour (AUD$165 (~S$170.61)/ person) with Great Beach Drive 4WD Tours.
Image credit: Great Beach Drive 4WD Tours
Besides having the itinerary and meals all planned out for us, the tour also came with a free pickup from our hotel in the Sunshine Coast. Their eco-certified 4WDs were air-conditioned, spacious, and suitable for guests with a wheelchair. Though we were in the vehicle for almost 70% of the road trip, the ride was extremely comfortable!
Our tour guide was friendly and kept us entertained throughout the trip with stories of the island and the Gubbi Gubbi people.
Address: Noosa Heads, Noosa, Queensland 4557, Australia
Opening Hours: 8AM-6PM, Daily
Telephone: 1860 2493
Rates: AU$165 (~S$170.61) for adults, $45 (~S$46.53) for children under 14
Pit stops and things to do along the Great Beach Drive
1. Camp at a fishing village at Teewah Beach
Fisherman at Teewah Beach
The first part of the drive starts from Teewah Beach. A fishing spot during the day, it's also a popular camping ground for those looking for a weekend seaside getaway.
Tents and caravans at Teewah
Image credit: Brisbane Kids
On weekdays, Teewah Beach is quiet and perfect for couples who want to avoid large, noisy groups. On weekends and holidays, it's packed with party-loving campers and buzzing with music.
Rubbish bins as well as portable toilets are available around the campsite. Campfires are also allowed – but use only the pre-existing fire pits as the area is protected, and collection of firewood is illegal.
Note: To camp here, you'll have to apply for a camping permit here.
2. Have breakfast and quick swim at Honeymoon Bay
Our second stop was Honeymoon Bay, a shimmering saltwater lagoon with waters so clear we could see soldierfish crabs swimming beneath. We even caught a glimpse of the coloured cliffs in the distance. Most people we saw were swimming, while others were enjoying a picnic.
Our tour guide, Craig brought out our breakfast of lamington cakes and biscuits, with coffee and tea. As the bay is completely unshaded, it can get rather hot especially if you aren't planning to swim so make sure you have a cap!
3. Play with colourful sand at Rainbow Beach's cliffs
If we thought the coloured sand cliffs were beautiful from a distance, standing right in front of them only made the experience more surreal. With over 40 different shades of colour, these cliffs are the reason why Rainbow Beach is named as such.
Our tour guide giving us a coloured sand demonstration
When we reached, Craig collected colourful sand from the cliffs and gave us a sand demonstration by sprinkling it onto our palms. While it visually resembled a colourful rock, the sand easily crumbled back to its true form once it was touched. Interestingly it didn't even feel like sand at all, but fine and smooth – almost like powder.
Some of the more intriguing colours were black and a Teh C-like bright orange. You may be tempted to bring the colourful sand home, but do keep in mind that the place is protected and doing so will get you into a lot of trouble.
4. Lunch beside a lighthouse at Double Island Point
The highlight of our drive was lunch at Double Island Point – a coastal headland home to the longest beginner waves in Australia. Perched on the island's lookout is a picturesque lighthouse, built in 1884 but still functioning to this day.
While most vehicles aren't allowed access to the lookout, our tour guide had a special permit that allowed him to drive us up through a steep path. Even if you don't have the permit, you can park your car some distance off and take a 30-minute walk up.
At the top, we laid out our lunch made up of gourmet sandwiches, freshly cut fruit and bottled juice. Though we were seated under the hot sun, we were still able to feel the strong wind and cool sea breeze.
At the top, we had a 360 degree view of our surroundings, from the large crashing waves, to dolphins swimming in the distance. If you visit from June to November, you might even get to witness up to 15,000 humpback whales migrate towards North Queensland!
5. Ride a horse along the pink sand beach at Rainbow Beach Town
Rainbow Beach isn't just a beach, but a small town with approximately 1,000 residents. Besides swimming at the beach and skydiving, another popular activity in the town is horse riding along the pink sand.
Rates at Rainbow Beach Horse Rides start at AUD$150 (~S$155.10)/ person with bookings made in advance via their website. While wearing a sundress may make for pretty photos, the beach is extremely hot so it's best to bring a thin jacket to avoid getting sunburnt! Phones also aren't allowed during the ride, but the staff will help you take pictures.
As it was my first time riding a horse, I was quite nervous and couldn't remember much that was said during the safety demonstration. Thankfully, the staff were very patient and corrected me whenever I gave my horse incorrect instructions. The horses were also very tame and obedient, though getting them to walk into the sea was rather challenging!
Address: 23 Clarkson Dr, Rainbow Beach QLD 4581, Australia
Opening Hours: 8AM-6PM, Daily
Telephone: 1217 4337
Rates: AU$150 (~S$155.10) per person
Tips for driving on the beach
Driving on the beach is a rare adventure we'd never get to experience in Singapore, but can be risky especially for inexperienced drivers. We got our tour guide to share some tips on how to drive safely on the sands:
Drive close to the ocean where hard sand is, but avoid coming in contact with the waves
Drive only with a 4WD if it's your first beach drive
Go during weekdays when there are less people scurrying across the beach
Visit during low tide when the sand is smoother and there are less freshwater breaks
Do research online and plan your journey according to the timings of the tides
Obey the rules of the road which include wearing seat belts, no drink-driving and keeping to the speed limit
Explore the Sunshine Coast with a Great Beach Drive
Sometimes, it's the journey that matters more than the destination, and the Great Beach Drive is an experience you wouldn't want to rush through. Even as someone who isn't fond of the great outdoors, I found myself thoroughly enjoying the trip and brought home more than just an Aussie tan and pictures for Instagram.
So if you're looking for a one-of-a-kind experience only available at the Sunshine Coast, make a trip to Rainbow Beach and be awed by its sandy shores and bushland!
Scoot flies 4x weekly direct to the Gold Coast with economy FLY fare from $129* and ScootBiz from $359.
* Fares comprise of one-way air ticket and associated taxes. Blackout periods may apply during school holidays and event periods. Sale period from 11 April 10AM to 15 April 2018 11.59PM, travel by 30 Nov 2018.
---
This post was brought to you by Scoot and Tourism and Events Queensland.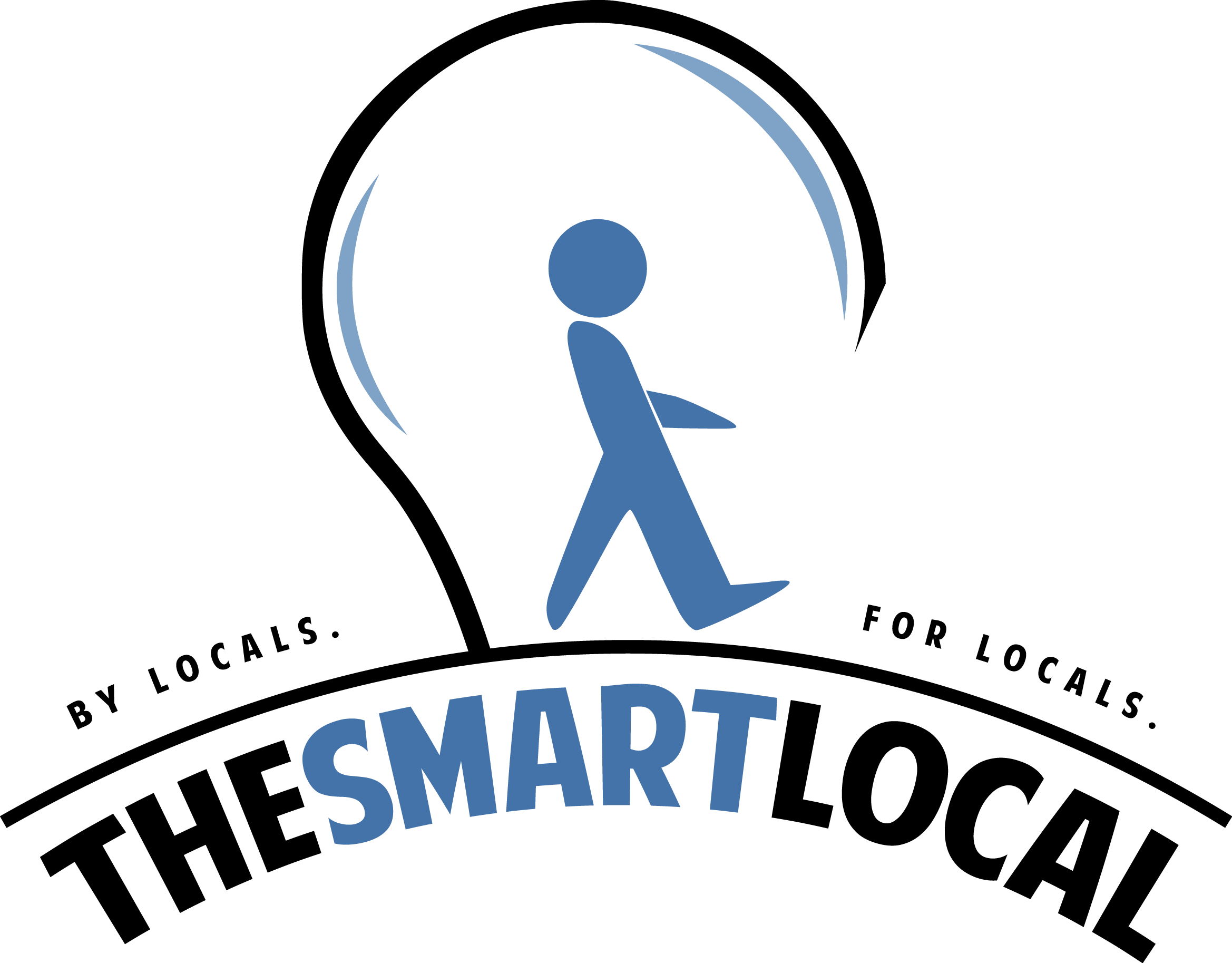 Drop us your email so you won't miss the latest news.