Commonly mispronounced food and drink words 
---
If you've already mastered the most commonly mispronounced food names, chances are you're now ordering "peet-zah" and "spuh-get-tee" with ultimate confidence. But when it comes to ordering next-level F&B items like a cup of Macchiato, we often play it safe by pointing to the item on the menu instead, afraid of potentially embarrassing ourselves with butchered pronunciation.  
In 2020, say ciao to awkward ordering experiences for good. Here are 10 food and drink words Singaporeans often mispronounce to keep in mind:
---
1. Bolognese 
---
Image credit: Eatbook
Correct pronunciation: bo-luh-nehz
Butchered version: boh-log-nees
Unlike the inevitable pasta slurping, the "G" in "bolognese" is silent. That being said, it's still a whole lot better than unintentionally ordering a plate of "baloney". 
---
2. Aglio olio
---
Correct pronunciation: eh-lio oh-lio
Butchered version: ugly-o oh-lio
What did aglio olio ever do to you? Unless you have a personal grudge against it, there's no reason to insult this delicious Italian staple by calling it ugly.
Like "bolognese", remember that the "G" in "aglio" is silent too.
---
3. Macchiato
---
Image credit: Nespresso
Correct pronunciation: mah-kee-ah-toh
Butchered version: ma-chia-toh
Topped with foamy steamed milk, a cup of macchiato hits the sweet spot between a caffeine-filled espresso and a cappuccino.
Pro tip: Whenever you catch yourself saying "ma-chia-toh", simply remember that chia seeds aren't an ingredient in a macchiato!
---
4. Gnocchi 
---

Image credit: @piccolino3068
Correct pronunciation: nyaw-key
Butchered version: knock-chee
If Italian restaurants were taking note of customers with perfect pronunciation, we'd probably be made fun of in secret for repeatedly asking for a plate of knock-chee.
Take note the next time you're about to order this: it's nyaw-key.
---
5. Affogato
---

Image credit: Nespresso
Correct pronunciation: af-fo-gah-toh
Butchered version: a-foh-get-to or ah-vo-kah-do
Forget classic Italian desserts like tiramisu and panna cotta – the affogato is a unique concoction that takes the cake. Served with creamy vanilla gelato and a shot of hot espresso, pronouncing it as ah-vo-kah-do will get you something completely different.
---
6. Espresso 
---

Image credit: Nespresso
Correct pronunciation: eh-spres-oh
Butchered version: ex-pres-oh
For most coffee lovers, a daily dose of espresso is the way to go. Needless to say, mispronouncing your fave drink every single day to your resident barista is a big no-no.
---
7. Porchetta 
---
Image credit: @aminobites
Correct pronunciation: por-ket-tah
Butchered version: por-chet-tah
No, you can't just say "I want the ang moh char siew". Known as a classic Italian roast pork dish, Porchetta is generously packed with stuffed ingredients like fennel and pork belly. 
Pro tip: Porchetta isn't exactly the most wallet-friendly dish, so remember its pronunciation by associating it with a hole in your por-ket.
---
8. Mozzarella
---
Correct pronunciation: moht-suh-reh-lah
Butchered version: moht-zar-reh-lah
Since nothing comes close to getting a satisfying cheese pull, mozzarella sticks need no introduction at the dinner table.
But there's no need to exaggerate the "zar" in "mozzarella". Keep it simple and straightforward and you'll nail how it's meant to be pronounced. 
---
9. Bruschetta
---
Correct pronunciation: bru-skeh-tah
Butchered version: bru-shet-tah
Garlic bread stacked with cheese, tomato, and herbs? Say no more. Before digging into your Italian main courses, you'll want to munch on these crispy toasted slices as they make for the perfect starter.
---
10. Ristretto 
---
Image credit: @nespresso.sg
Correct pronunciation: ree-streh-toh
Butchered version: ree-stret-toh
Fun fact: Ristretto actually means "restricted" in Italian, as less hot water and time is used when brewing it. Simply put: Less hot water used = more aromatic flavour in your cuppa. 
P.S. Act atas and earn extra brownie points on your next coffee run by rolling both "R"s in ristretto.
---
Pronouncing food and drink words correctly
---
To make all that verbal gymnastics worth it, your dish or beverage of choice should taste great. Ordering F&B items like "gnocchi" or "macchiato" can be challenging sometimes, but what isn't is enjoying a freshly brewed cup of aromatic coffee.
---
New Italian-inspired coffee range from Nespresso
---

Nespresso's Ispirazione Italiana coffee range.
Image credit: Nespresso
Macchiato, espresso, ristretto – whether coffee is a necessity or pure form of enjoyment for you, Nespresso's Italian-inspired coffee range Ispirazione Italiana offers 9 blends to choose from. Instead of travelling to Italy for a cup of freshly-brewed coffee, the range brings the coffee magic of various Italian cities to you.
Each of the blends in the range have their own unique taste and levels of intensity, but one thing they have in common? They're all inspired from the different coffee roasting traditions found in the country, from light roasts in the North to intense flavours of the South.
On top of coffees like the local favourite Ispirazione Firenze Arpeggio, this wide selection now also includes 2 new additions of Ispirazione Napoli and Ispirazione Venezia, which come in 10 capsules per sleeve ($7). 
Vibrant red and gold capsules for Ispirazione Napoli and Ispirazione Venezia respectively.
Image credit: @iilllla
As the most intense roast of the range, Ispirazione Napoli is a sure bet for a midday pick-me-up when food coma hits you out of nowhere. Alternatively, Ispirazione Venezia offers a unique fruity and floral combination, with a hint of caramel for those with a sweet tooth.
With varying intensity levels and even decaf options in this range, those who can't decide between an aromatic roast and beauty sleep won't have to. 
Nespresso Boutique at VivoCity.
Image credit: Nespresso
You can explore the Ispirazione Italiana range of coffees conveniently from Nespresso online. If you want to have a taste for yourself before you make your decision, you can also head down to any Nespresso boutique islandwide and handpick your chosen coffees!
But to truly experience the comfort of a daily brew, take home your very own Nespresso coffee machine. There is a special offer of 20% discount on selected coffee machines from now till 9th March 2020 only, so there's no better time to invest in your love for coffee.
Nespresso store locations
Raffles City

Takashimaya

ION Orchard

VivoCity

Tampines Mall (Pop-Up)
---
This post was brought to you by Nespresso.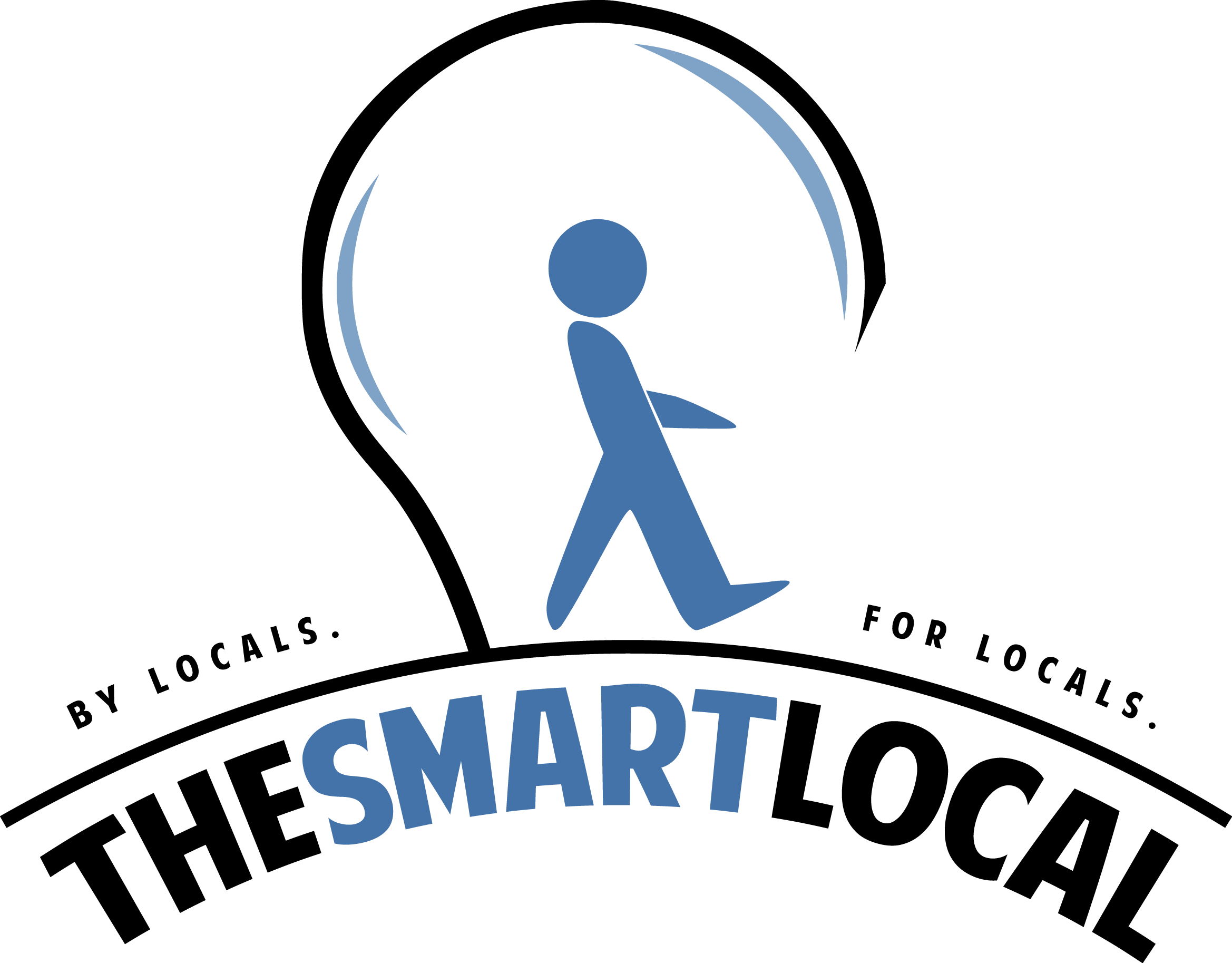 Drop us your email so you won't miss the latest news.