Studio spaces for proposals in Singapore
---
The time has come where you've decided to get down on one knee and pop the question. Alas, planning the proposal can be a hectic process, especially securing the perfect space that's free from uncontrollable elements such as rain and pesky crowds getting in the way.
Instead of playing the lottery game with the erratic weather, here are some studio spaces in Singapore you can rent for your upcoming proposal. Romantic and aesthetic? You can be sure that she'll say "yes". 
---
1. White Rabbit Hole
–
Cosy indoor garden in Chinatown
---

Image credit: White Rabbit Hole 
Take one look at White Rabbit Hole and you'd never be able to tell that it's located in the middle of bustling Chinatown. The interior is strewn with patio furniture and potted plants, somewhat reminiscent of the tea party scene from Alice In Wonderland. 
There are two spaces available for use, Classic (from $168/hour) and the smaller Petite space (from $128/hour). Both Classic and Petite spaces can be combined to form the Grande (from $228/hour). The larger Grande size would also be suitable for events like solemnisations, so bookmark this for after your SO says "yes!" 

For the garden theme proposal without the creepy-crawlies
Image credit: White Rabbit Hole
Address: 533 Upper Cross Street, #04-29, Singapore 050533
Opening hours: 9AM-10PM, Daily
Telephone: 8846 0968
Price: From $128/hour
---
2. Raw Space
–
Minimalist living room set near Dhoby Ghaut
---

Image credit: Raw Space
Studios with living room sets are great for couples who don't want to go too over-the-top with an engagement. If you need a chill space to calm your nerves, you should feel right at home at Raw Space's Lifestyle Studio that looks like an elegant holiday villa. 
The studio also has an assortment of photography equipment available for rental to capture the precious moment. 
Address: 48 Niven Road, Singapore 228396
Opening hours: 9AM-8PM, Daily
Price: From $200/2 hours ($20 cleaning fee included)
---
3. The Colossal Studio – Huge space for all your loved ones
---

Image credit: The Colossal Studio
The Colossal Studio provides a space true to its name – their Lifestyle Studio is seriously huge, at a whopping 1,600 sq ft. 
From $300/2 hours, the studio provides full access to the entire living room space, and their array of photography equipment. They also have professional-level cyclorama photo walls so you can take engagement pics worthy of a glossy magazine. 
Address: 2 Gambas Crescent, #09-23 Nordcom II, Tower 2, Singapore 757044
Opening hours: 10AM-10PM, Daily
Telephone: 9178 5981
Price: $300/2 hours
---
4. CCube – Lush views of Mount Faber as the backdrop
---

Image credit: CCube
Picture this: as you gaze into her eyes and descend on one knee, you pull out the velvet box from your pocket. Serving as a backdrop for the magical moment is a splendid view of Mount Faber. 
At the edge of Bukit Merah, CCube has a contemporary lounge space that's fit for executing your long-awaited proposal. Although the space itself is chic and modern, it's complemented by lush views of the Mount Faber greenery. Play a video montage of your relationship's milestones on their 43" TV and you're sure to move your fiancée to tears.
Address: 219 Henderson Road, #06-04, Singapore 159556
Opening hours: Mon – Fri 10AM-7PM (Closed on Saturdays & Sundays)
Telephone: 9626 3687
Price: $210/3 hours
---
5. Studio Saru – Chic boutique studio in the heart of Haji Lane
---

Image credit: Studio Saru
For those with an artsy soul, Studio Saru may very well be your top pick, with a space that resembles a modern art gallery at your disposal. It's tucked away in Haji Lane, and you won't forget that, seeing that the space has the neighbourhood's characteristic mini arch windows.

Image credit: Studio Saru
They also have a photo-taking area that's ideal for couples who love the minimalist aesthetic. Choose from 14 different backdrop colours and snap some priceless photos after your significant other says yes.
Address: 24A Bali Lane, Singapore 189860
Opening hours: 9AM-9PM, Daily
Telephone: 8499 0975
Price: From $110/2 hours
---
6. Headspace Studio – Pet-friendly, customise your own space
---

The MUJI-like studio space has woody furniture from Eloise the Brand
Image adapted from: Headspace Studio
First comes love, then comes the proposal, then comes browsing through Pinterest to plan your BTO. If you're all about elegant aesthetics, you'll feel right at home planning an engagement at Headspace Studio. 
They have MUJI-like furniture sets for you to snap some homey photos, to give yourselves a peek into your own future. Rent their Studio II (Dining and Entryway area) from $40/hour or use the entire Studio I and II (Lounge, Dining and Entryway) from $80/hour.

Image credit: @marciatan
Good news for paw-rents: their space is also pet-friendly, so your furry companions can be a part of your special occasion too. 
Address: 59 Jalan Pemimpin, #04-04B L&Y Building, Singapore 577218
Opening hours: Mon – Fri 9AM-6PM (Closed on Saturdays & Sundays)
Price: From $40/hour (excludes $20 cleaning fee)
---
7. Our Studio Space – Nordic studio with cyclorama set
---

Image adapted from: @ourstudio.space
The team behind Our Studio Space has created a Scandinavian-style living room within their studio. The cyclorama set can be decorated with their curated range of Scandinavian furniture to add a personalised #HouseGoals touch.  

The space features several Nordic-themed sets that make every corner IG-worthy
Image credit: @hannahwckm
For more dynamic use of the studio space, Level 2 is available at an additional $40/2 hours for even more Nordic-style influences. From artsy props to grand paintings, extra care has been taken to make the entire floor as aesthetically pleasing as possible.
Address: 28 Senang Crescent, #04-08, Singapore 416601
Opening hours: 10AM-10PM, Daily
Telephone: 9028 9092
Price: $120/2 hours (excludes $20 cleaning fee) 
---
8. TINKR Studios – Urban Balinese & Peranakan home studio
---

Image credit: TINKR Studios
TINKR Studios consists of two spaces to choose from – The Warehouse Studio and the House of Harmony. While the former is a commercial space presenting a modern and classy atmosphere, the latter resembles a charming Peranakan-style home.

Furkids are more than welcome to attend the proposal
Image credit: TINKR Studios
For those seeking a cosier spot to pop the big question, the owners have shared their own home in Katong at the House of Harmony. The space is furnished with elements of Balinese and Peranakan culture blended together for a modern finish. 
Address:
The Warehouse Studio: 3 Kim Chuan Lane, #03-02, Singapore 537069
House of Harmony: Katong (full address available upon booking)
Opening hours: Mon – Fri 9.30AM-6.30PM (Closed on Saturdays & Sundays)
Telephone: 9363 4960
Price: $150/3 hours
---
9. Studio Three Sixteen – Floor-to-ceiling windows for NYC vibes
---

Image credit: Studio Three Sixteen
Think floor-to-ceiling windows, sunlight peeking through, and New York City vibes. Studio Three Sixteen has got all of that set up within – surprise, surprise: the neighbourhood of Aljunied. 

The lounge corner screams NYC vibes
Image credit: Studio Three Sixteen
The studio space and its cosy lounge area and pantry for refreshments is available for use from $70/hour. The studio also provides some photography equipment you can use to document the whole experience. 
Address: 110 Lorong 23 Geylang, #07-01 Victory Centre, Singapore 388410
Opening hours: 8AM-7PM, Daily
Telephone: 8889 4084 | 9002 8492
Price: $70/hour
---
10. The Common Good – 24-hour colourful & vibrant studio
---

Instagrammable chill corners around the studio space
Image adapted from: The Common Good
The studio space by The Common Good is perfect for the fun and playful couple who wants to deviate from the typical minimalist vibe. The studio can be booked for use 24/7, if you and your partner are of the nocturnal kind.

Image credit: @thecommongood.sg
For a pre- or post-proposal feast, you won't have to worry about where to eat. The studio is surrounded by a variety of good food within the Joo Chiat area. If you prefer to whip up a meal as part of the surprise, the Lower Ground even has a fully functional kitchen that can be rented for $100/hour.
Address: 169 Joo Chiat Road, #03-01, Singapore 427729
Opening hours: 24 hours, Daily
Telephone: 9113 5980
Price: $100/hour (excludes $50 cleaning fee)
---
11. The White Dojo – Includes pool table, lounge area & cyclorama
---

Image credit: The White Dojo
The White Dojo is another studio that features a cyclorama set and is available for 24-hour booking. Their main space, Dojo 1 (from $70/hour), gives you plenty of room to execute an elaborate proposal plan. There's even a pool table for family and friends to let loose and have a game or two after the proposal. 

Image credit: The White Dojo
The lounge set is reminiscent of a modern studio apartment, especially with quirky decor like the street light prop. If you have no need for the cyclorama, the Lounge and Pantry area can be rented separately from just $200/4 hours.
Address: 61 Shun Li Industrial Park, #03-44, Singapore 417943 (Lift Lobby 3)
Opening hours: 24 hours, Daily
Telephone: 8808 8316
Price: From $200/4 hours (excluding $10 cleaning fee)
---
12. Studio Kinu – Seasonal space curation & photography packages
---

Image credit: @studiokinu.co
With its earthy palette and quirky furniture sets, the space at Studio Kinu screams "aesthetic!" Their photo sets are also specially curated by the season, such as Christmas and Chinese New Year, making it easier for you to remember your proposal date.  

Furry friends are more than welcome into the studio to be a part of the proposal
Image credit: @the.milktea.cino
The studio owner also happens to be a photographer by trade, so you can top-up a photography package to tap on his keen eye for capturing the moment.
Address: 53 Genting Lane, #03-02 Wei Her Building, Singapore 349561
Opening hours: Mon, Wed – Fri 10AM-7PM (Closed on Tuesdays, Saturdays & Sundays)
Telephone: 9727 9190
Price: $300/2 hours
---
13. Blank Box Studio – Props available for themed set ups
---

Image credit: @lensofmira
Most girls out there dream of having a fairytale element in their wedding story, from the engagement to the ceremony itself. And luckily for them, Blank Box Studio has the props and decor to make a dream-like scene.
This studio is owned by the On Staging company, known for their prop-making work. Hence, you can rest assured that their provided toolkit isn't going to consist of sub-par knick-knacks. Think wooden backboards, lush foliage, and string lights, all of high-quality and ready for you to make a picture-perfect backdrop with. 
While you're in the area, check out some of these bars in the north for the proposal after-party.
Address: 7 Mandai Link, Block B, #10-35 Mandai Connection, Singapore 728653
Opening hours: 8AM-11PM, Daily
Telephone: 9067 8966
Price: $100/hour
---
14. Haste Studio by Renticulous – Classic studio set at only $50/H
---

Image adapted from: @renticulous & @renticulous
Planning a proposal shouldn't have to break the bank. For a more budget-friendly option, Haste Studio by Renticulous offers one of the lowest rental rates, and it still includes the basic photography equipment if needed.
From $100/2 hours, the studio allows you to arrange the furniture as you like. They also provide live-streaming packages so you can stream the proposal to loved ones who can't be there in person. 
Address: 6 Ubi Road 1, #02-03, Singapore 408726
Opening hours: Mon – Fri 11.30AM-7PM | Sat & Sun 11AM-5PM
Telephone: 9728 2983
Price: Mon – Thu $100/2 hours | Fri – Sun $120/2 hours
---
Renting a studio space
---
While the proposal-planning process is altogether exhilarating and stressful, it'll be one of the days that the couple will remember for the rest of their lives. 
With perks like aesthetic setups and 24-hour access, studio spaces are attractive options to consider for when you're planning the proposal.
Here are some activities you can add to the proposal plan:
---
Cover images adapted from: @lensofmira, TINKR Studios, White Rabbit Hole, @renticulous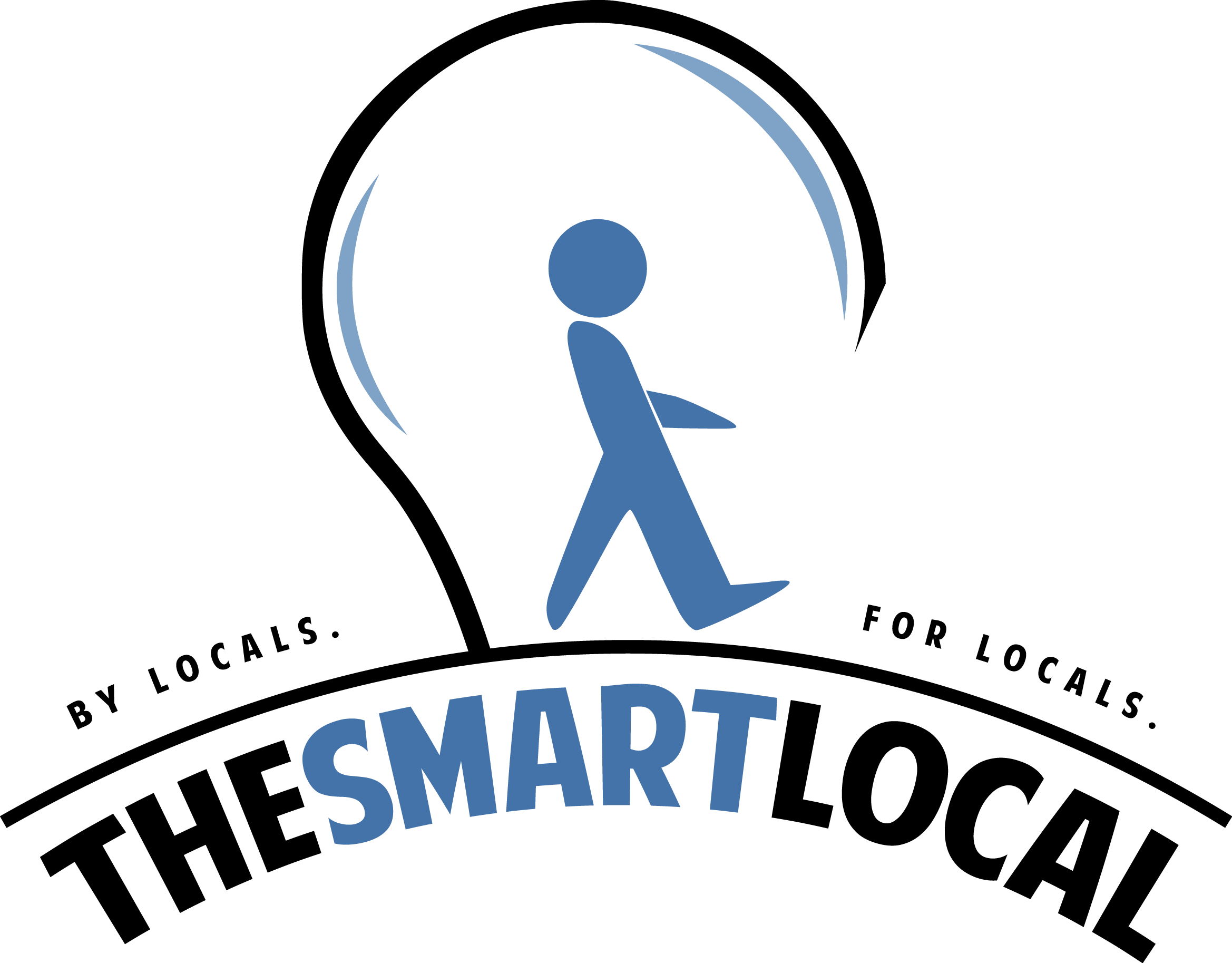 Drop us your email so you won't miss the latest news.