Things to do at Haji Lane
---
Haji Lane. Ask any millennial and they'll tell you fond stories about nights out at its lively bars or about how they found a cool vintage store they thrifted their favourite 'fits from. But despite Haji Lane being one of the most pops spots in the Bugis area, there are still things we may have missed the last time we hung out there with the kakis. 
So here are 16 fun things to check out during your next get-together at Haji Lane.
---
– Shops & activities at Haji Lane –
---
1. Bears & Friends – Unique candy flavours from Germany
---

Image credit: @pickmystar

For sweet tooths in the mood for something beary gummy, Bears & Friends has unique flavours you won't find at your neighbourhood supermarket. 
Hailing from Germany – AKA gummy central – this candy store shakes things up with flavours such as Strawberry Milkshake and Sparkling Wine, which has a little Prosecco for an added kick. Prices start from $6.50 (90g), with gummy packets and gift tins you can bring home.

The store uses natural ingredients for its gummies, with vegan-friendly options available.
Image credit: @mumscallingblog
Don't get overwhelmed if you can't decide on what flavour to get – mix and match a few and fill up a plastic cup to have it on the go. They even have seasonal candies such as Easter gummy bunnies and jelly-filled hearts for Valentine's Day.
Address: 78 Haji Lane, Singapore 189270
Opening hours: Mon-Thu 12pm-8.30pm | Fri-Sat 12pm-9pm | Sun 12pm-7pm
Contact: 9058 3345  
---
2. Meomi Cat Cafe – Cosy cat cafe with affordable food & drinks
---

Image credit: @meomicatcafe
The feline friends you'll meet at Meomi Cat Cafe are impawsibly cute. Rates start at $13/adult and $7/child with a complimentary drink for the first hour. Every half hour after that will cost you an additional $5/adult and $3/child. 
Plus, you can grab a bite from their in-house cafe if you plan to stay longer, with snacks such as Belgium Chocolate Cake ($6.50) and Belgium Waffles ($4). If you want something more filling, go for their Roast Chicken Croissant ($6) and wash it down with an assortment of teas ($2) or coffees ($2-$4).

You can bring home cute cat merch for a good cause – all proceeds to go the Cat Welfare Society.
Image credit: Chen Sherlly
Walk-ins are accepted, though space is limited to only 10 people at a time. So don't set yourself up for disappointment and book a slot early by making a reservation via Meomi Cat Cafe's Facebook page. Kids aged 7-13 will need to bring a photo ID and be accompanied by a guardian to get in.
Address: 668 North Bridge Road, Singapore 188801
Opening hours: 11am-8pm, Daily
Contact: 6296 0339 
---
3. Flame Vintage Store – Rare streetwear from big brands
---

Image credit: @flam3v
New drip alert at Flame Vintage Store. Find pieces from renowned brands like Champion, Nike, and Adidas, or if you're a high baller, Versace and Dolce & Gabbana. The store carries its stock in limited quantities, so be quick to nab something you like. 
Follow Flame Vintage's Telegram channel for updates on restocks and the latest arrivals. The store's TikTok is also known to have live biddings online, so stay tuned if you don't want to miss out on some fire deals.

Image credit: @flam3v
Those who wanna check out the quality for themselves or just window shop can look out for their flaming signboard along Haji Lane. It makes a cool backdrop for photos in your new fit too.
Address: 67 Haji Lane, Singapore 189260
Opening hours: 12pm-9pm, Daily
Contact: 9382 6149  
---
4. Crafune – DIY leather wallets, bags & watch straps
---

Image credit: @crafune
Slow down and smell the roses leather at Crafune. Making a wallet from scratch may seem like a daunting task, but Crafune has workshops to guide you along the way. These range from small accessory workshops ($85) to wallet workshops ($230) which last for about 3 hours. Sounds about right for a unique date or bonding idea.

You can make your own cardholders, money clips, and even bags – these would make for great gifts with a personal touch.
Image credit: @crafune

If you're looking to buy something without the labour, Crafune offers customisation services for their ready-made handmade crafts like debossing or hot stamping names, initials, or dates to make your item extra special. The best part? These extra touches come with no extra charge at all. For online shoppers, there's free delivery if your total comes up to more than $80.
Address: 38 Haji Lane, #02-01, Singapore 189231
Opening hours: 11am-6pm, Daily
Contact: 9107 5168 | Crafune website
---
5. What the Pug – Pug cafe with complimentary souvenir photos
---

Image credit: @watthepugcafe
Commemorate your visit to Singapore's first pug cafe What The Pug with a complimentary instant photo of you and one of the adorable pugs you'll be playing with during your visit. Each session costs $20/pax for 45 minutes and comes with a free canned drink. 

Image adapted from: @singapore.shopfronts
Reservations via What The Pug's ticket page are recommended as there are limited slots, so chope a spot in advance. Major pug lovers can also get a multi-day pass for $120 – that's 6 sessions you can share amongst friends.
Address: 80 Haji Lane, Singapore 189271
Opening hours: Tue-Sun 12pm-8pm (Closed on Mondays)
Contact: 6293 3350  
---
6. Aesthetic murals – Snap photos with Haji Lane's iconic artworks
---

Image credit: @stephipolito22
Amidst all the food, drinks, and shopping, take the time to admire some of the murals scattered all over the walls of Haji Lane. You'll find artworks inspired by Singapore's history and even pop culture classics like Ultraman. 
Go on a mini-photo shoot with a new backdrop in each photo – here are some pit stops to add to your IG adventure:
Piedra Negra – Corner of Beach Road | Junction of Ophir Road and Beach Road

Punjaby Dawat & Blu Jaz Café – 9 & 11 Bali Lane

23 Haji Lane

26 Haji Lane
---
7. Hygge – Charming lifestyle products
---

Image credit: Hygge
Once a cafe and now a lifestyle store, Hygge carries a range of charming products ranging from home decor to bags and handcrafted accessories. Their pieces are sourced from all around the region, including Singapore. For a personal touch, you can even customise names and initials on some of their items as gifts to friends. 
Address:  672 North Bridge Road, Singapore 188803
Opening hours: 12pm-6.30pm, Daily
Contact: 8163 1893  
---
8. SUPERWASTED – Upcycled clothes with different pieces weekly
---

Denim overalls made from upcycled materials.
Image credit: @superwastedstore
You don't have to feel guilty about buying new clothes again when shopping for your next fit at SUPERWASTED. They specialise in breathing new life into old clothes and materials through upcycling, like making a bag out of old jeans. 

Image credit: @superwastedstore
You'll be able to spot the store from a mile away with its rainbow storefront and shopping bags hanging outside. The window display also features a new item every week if you need some inspo on what to get.
Address: 16 Haji Lane, Singapore 189209
Opening hours: 12pm-9pm, Daily
Contact: 9246 0138 
---
– Food at Haji Lane –
---
9. Black Sheep & Co Bar – Craft beer & local bar snacks
---

Image credit: @t.n.r.t
We've all turned to our trusty pints of Guinness or Heineken, but switch things up with craft beers on tap at Black Sheep & Co. They've got beers from London, the US, and even their own local brew. This cosy bar is a great place for a chill drinking session and a bit less havoc than some of the other bars in the area.

Image credit: @eddio
For those who enjoy IPAs, the Hazy Jane ($15/pint) is a light beer from England with fruity notes. Stout lovers can try The Gipsy Hill Glimmer ($17/pint) which has hints of coffee and vanilla.
Drinking on an empty stomach is a recipe for a hectic night out, so try some of their locally inspired bites like Chilli Cheese Naan ($6.90) or Sambal Scampi ($12.90) – a little twist to sambal prawns. 
Address: 26 Haji Lane, Singapore 189219
Opening hours: Mon-Thu 2pm-12am | Fri-Sun 12pm-12am
Contact: 9003 6045  
---
10. Habibi-san – Middle Eastern & Japanese omakase-style dining
---

Image credit: @dinnersswithus
With a name like Habibi-san, one would be curious as to just what kind of food to expect. Their menu features a blend of Middle Eastern and Japanese flavours, as well as daily specials for something new with each visit. 
Their Babaganoush ($12) isn't just your usual eggplant and tahini – it comes with a Japanese sesame sauce as well as fried chicken skin on top to give it an extra depth of flavour. You've also got the Seaweed Chicken Tsukune ($14) that's meatballs and shawarma paired with citrussy yuzu mayo and roasted seaweed.

The restaurant has seating options for various group sizes too.
Image credit: @thetravellingspud, @thetravellingspud
Those who simply don't know what to choose can opt for their omakase experience ($65-$98 per guest), where the chefs will pick out dishes for you to try. You'll need a partner in crime though, as a minimum of 2 guests is required.
Address: 55 Haji Lane, Singapore 189248
Opening hours: Tue-Sun 5.30pm-10.30pm (Closed on Mondays)
Contact: 6298 0838
---
11. I Am… – Netherlands-inspired Halal cafe
---

Image credit: I am…
Take a quick trip to the Netherlands at I Am…, where even the toilet signs are in Dutch. There's also a cosy second floor for bigger groups if you and the gang want to chill over a longer dinner sesh.

Bitterballen.
Image credit: amaiaki chiaki
Their menu will have you spoilt for choice with over 100 food and drink options. These include Dutch classics like Bitterballen ($10.90), which are meatballs with a mustard sauce. They also have Fries & Mayo (from $7.90) inspired by the Dutch frietssaus that's similar to mayo.
Address: 674 North Bridge Road, Singapore 188804
Opening hours: Tue-Thu 11am-10pm | Fri-Sat 11am-11.30pm | Sun 11am-9pm (Closed on Mondays)
Contact: 6295 5509  
---
12. Piedra Negra – Affordable Mexican food at Haji Lane
---

Image credit: Piedra Negara
The colourful lights and neon decor at Piedra Negara naturally draw a crowd, making it one of Haji Lane's more popular eateries. Whether it's for a night out over drinks or a hearty dinner, Piedra Negara is a great option for fans of Mexican cuisine. 
Their sizable portions make get you your money's worth, so order some loaded Nachos (from $11.90) or Enchiladas (from $13.90) to share with the gang.

Image credit: @alethnagitnev 
Fresh guac is a must-have – especially so at Piedra Negra where the staff make it right in front of you. Using a mortar and pestle, they'll grind the ingredients right at your table, so you know it's as fresh as it can get. They've also got live performances on Friday nights, so take a mini Mexican vacation to celebrate your next TGIF.
Address: 241 Beach Road, Singapore 189753
Opening hours: 12pm-12am, Daily
Contact: 9199 0610 
---
13. 3 Of Cups bar – Quirky tarot-inspired drinks & free readings
---
You don't need to look for any signs to know that you'll have a fun time at 3 Of Cups, where mystery awaits with their tarot-themed cocktails. If you're feeling adventurous, you can pick from a deck of tarot cards to get a corresponding surprise cocktail.

The High Priestess cocktail ($20).
Image adapted from: @wjs86, Ng Wan Keat
Get ready for drinks like The Devil ($21) and The Hermit ($22), with the former containing chilli padi while The Hermit uses curry leaves. You can try some of their Magic Mushrooms ($5) if you're feeling peckish. And no, it's not what you're thinking – these are deep-fried mushrooms to munch on that are totally SFW. 
If the universe is telling you to save money, you can order 3 drinks and get a free tarot reading on Wednesdays, Fridays, and Saturdays from 7.30pm onwards. Sceptics and believers alike can walk away feeling enlightened, though it might just be the booze talking.
Address: 53 Haji Lane, Singapore 189246
Opening hours: 5pm-12am, Daily
Contact: 9246 0138 | 3 Of Cups website
---
14. Nirvana Dessert Cafe – Affordable souffle pancakes from $9
---

Your photo gallery will be filled with dessert pics after a trip here.
Image credit: @nirvanadessertcafe, @nirvanadessertcafe
You can have a feast for your eyes before digging into desserts at Nirvana Dessert Cafe. For just $9, get 3 pieces of fluffy Souffle Pancakes that come with berries and a choice of maple, chocolate or salted caramel syrup. Their Egglet waffles with ice cream ($10) are also pretty popular and come in a waffle cone loaded with toppings like marshmallows and berries.
They also have the popular Japanese dessert, Daifuku mochi, with unique flavours like Oreo, choco hazelnut and Milo. At $3-$3.50 per piece, mix and match your favourite flavours. 
Address: 37 Haji Lane, Level 1, Singapore 189230
Opening hours: Sun-Mon & Wed-Thu 1pm-10pm | Fri-Sat 1pm-11pm (Closed on Tuesdays)
Contact: 9880 5983 
---
15.  Momolato – Keto-friendly & vegan ice cream
---

Image credit: @momolatosg

Eat all the ice cream you want guilt-free thanks to Momolato's keto and vegan options. This halal-certified cafe puts out some pretty experimental flavours for a period of time like Laksa and Goat Cheese & Cherries if you're up for something different. 
Their signature flavours start at $4.90/scoop, premium at $5.50/scoop and Keto options at $7.40/scoop.

Image credit: Momolato
Keto doesn't mean less flavour either – indulge in a scoop of Salted Caramel with Cookies ($21/pint) or Korean Strawberry Cheesecake Swirl ($21/pint) without interrupting your diet. They've also got whole gelato cakes with flavours like Honey Chamomile Lychee Rose ($69) to buy for celebrations.
Address: 34 Haji Lane, Singapore 189227
Opening hours: Sun-Thu 12pm-11pm | Fri-Sat 12pm-2am
Contact: 9679 7268  
---
16. Blu Jaz Cafe – Haji Lane's iconic jazz bar
---

Image credit: Blu Jaz Cafe
Talk about Haji Lane and someone is bound to mention Blu Jaz Cafe. A Haji Lane classic that's loved by regulars, this is one of the few bars in Singapore that showcases live jazz music. 
Enjoy the tunes with some of their Indian dishes, like Amritsari Paneer Tikka ($11.90) which is cottage cheese cubes with spices and veggies, or Katsuri Malai Tikka ($13.90) with grilled chicken cubes marinated in yoghurt and spices.
Address: 11 Bali Lane, Historic Kampong Glam, Singapore 189848
Opening hours: 12pm-1.30am, Daily
Contact: 9710 6156  
---
Bonus: Kampong Gelam Ramadan Bazaar – Over 80 stalls
---

Image adapted from: Eatbook
From 17th March to 22nd April 2023, stop by the Kampong Gelam Ramadan Bazaar for some hype stalls and food trucks. With over 80 stalls to pop by, it'll be bazaar if you can't find something you like. 
Get a bucket of chendol for just $5 from Sofnade or some hotdogs (from $11.90) from Frank On Wheels with interesting toppings like mentaiko sauce or dendeng chilli beef.
Check out our guide to Kampong Gelam Ramadan Bazaar 2023.
Dates: Now till 16th April 2023
---
What to do at Haji Lane, Singapore
---
Hanging out at malls or heading down to Clarke Quay for nightlife has been the go-to for many Singaporeans. And while Haji Lane is up there on the list for a lot of us, check out its lesser-known spots and you might just end up finding a new corner for you and your friends to call your own.
For other entertainment guides to Singapore, check out:
---
Cover image adapted from: @stephipolito22, @dinnersswithus, @meomicatcafe
Originally published by Sheann Neo on 20th August 2020. Last updated by Raiz Redwan on 3rd April 2023.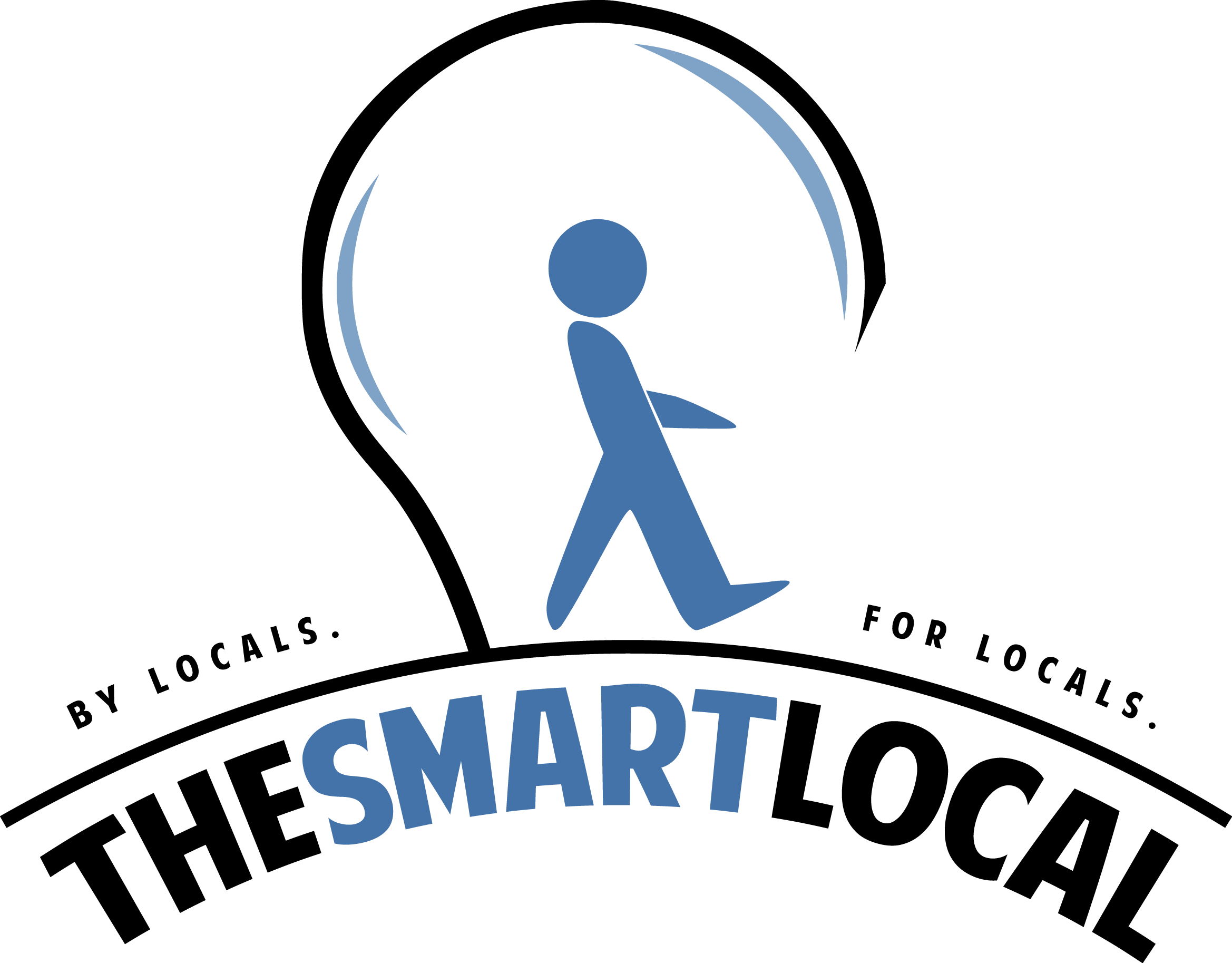 Drop us your email so you won't miss the latest news.