New cafes in Bangkok for your next cafe-hopping expedition
With more and more cafes popping up within this bustling city, we have yet another new addition to our never-ending Bangkok agenda that is: cafe hopping.
For those of us who simply don't know where to start, we've got your backs: from mermaid-themed to spa-like sanctuary, we've uncovered some of the newest and quirkiest cafes in town that will guarantee you an affordable yet unforgettable experience for your senses.
1. Mermaid Castle Siam
If you're whole-heartedly embracing that mermaid / unicorn trend, or if you're a die-hard Little Mermaid fan, stepping into this fantastical cafe will be no less than a dream come true.
This set even comes with Hot Cocoa or Hot Tea served in a Mrs Potts and Chip tea set, which was definitely the highlight for me!
To get a taste of their famous desserts, try their Signature Set (590 baht) – three tiers of "Mermaid shells" – paddlepop frosting sandwiched between 2 cookies, – Mermaid vanilla cupcakes, and waffles with ice cream.
After noticing this drink on virtually every table, we had to order their sinfully sweet Strawberry Vanilla Frappe (150 baht) – a neon concoction of pink, blue and purple vanilla milkshake covered in whipped cream and rainbow sprinkles – the embodiment of happiness in a glass.
Do note that the other Mermaid Island Cafe in Ek Charoen – an hour's drive away from Bangkok City – has relocated to this present outlet and is now not open for business.
Address: Opposite 228 Siam Square Soi 2, Pathum Wan, Bangkok, Thailand 10330
Opening hours: 11.30AM-9.30PM
Telephone: +66 93 982 4022
2. Perhaps Rabbits'
For all the Disney-lovers out there, you gotta come to Perhaps Rabbits'. This Alice in Wonderland themed cafe will no doubt take your breath away with its magical interior and other-worldly desserts. With sweeping, tear-jerking movie soundtrack music blasting from the speakers, you'll feel as though you've just set foot onto the set of a Disney movie.
Savour their super insta-worthy desserts beneath these gorgeous pink leaves and bask in its eccentric interior – from gorgeous Alice in Wonderland murals to countless movie references – that could've been designed by the Mad Hatter himself.
We ordered their best selling Rabbit Hole Mud Cake (160 baht) which features a melt-in-your-mouth dark chocolate cake in the shape of a tree stump sprinkled with flowers on the side.
And don't miss out on their signature Chocolate Devil Milkshake (140 baht) – topped with a dollop of whipped cream, wafer rolls, and an Oreo cookie – guaranteed to satisfy the sweetest of taste buds.
Address: 33 Sukhumvit 38 Alley, Khwaeng Phra Khanong, Khet Khlong Toei, Krung Thep Maha Nakhon 10110, Thailand
Opening hours: 10AM-8PM, Daily
Telephone: +66 96 616 3314
3. SHUGAA
This modern contemporary cafe sporting a huge glass entrance, pastel-toned minimalist interior, marble table tops, and a quirky spiral staircase is the epitome of aesthetics.
Perfect for a brief respite from the afternoon heat and for satisfying your sweet tooth, this cafe – fittingly named SHUGAA – is famous for their made-to-order fondant cakes and intricately designed desserts.
Drench this gold-dusted ball of dark chocolate mousse in caramel sauce and sink your fork into it to be pleasantly surprised with peach slices inside!
We tried their signature Mirror Mirror On The Wall (285 baht), a Snow White-inspired dessert complete with a fondant witch's hat, a mirror-glazed dark chocolate mousse, and chocolate crumble "soil" all meticulously arranged on a log plate.
This Polar Bolar (185 baht) croissant dessert is the epitome of "too good eat".
Nestled in the middle of a matcha-coated croissant, this cute little polar bear made of vanilla ice cream and white chocolate ears and mouth tastes as good as it looks – its hard to see how anyone could bear to devour a face like that.
Wash your sweet desserts down with a refreshing Beer Plum Plum (130 baht) – a Japanese plum soda topped with cheesy foam and our favorite childhood popping candy – or a Gen-Ki (165 baht) matcha green tea topped with Rice Krispies, brown sugar, and Azuki Panna Cotta.
Address: 27 The Residence at 61 Bldg., Sukhumvit soi 61, Klongtan-nua, Wattana, Bangkok 10110, Thailand
Opening hours: 10AM-8PM, Daily
Telephone: +66 2 381 5940
4. ONCE Cafe & Cuisine
Surrounded by rows and rows of shops at Siam Square, ONCE Cafe & Cuisine is the perfect post-shopping dessert place after a productive day of retail therapy.
This cafe's pastel pink interior with flamingos at every corner, indoor palm trees, and cacti artwork everywhere gives off on-point summer-y vibes that even a Cali girl will be jealous of.
Famed for their sweet treats, ONCE does a colorful array of desserts ranging from egglette waffle towers, to bingsu, and brightly-coloured beverages.
We ordered the 4-scoops, 3-layer egglette waffle tower (350 baht) which was perfect for sharing between 2-3 people. These mouth-watering towers consist of alternating layers of egg-shaped waffles and ice cream, and customizable toppings, sauces, and ice cream flavours.
We also ordered the Happy Berry Bingsu (325 baht) – a monstrous medley of strawberries and raspberries, sponge-y and light cheesecake, berry ice cream, and milky shaved ice – a tangy concoction guaranteed to tingle your taste buds.
And not forgetting the star of the show, the Italian Soda Explosion (185 baht) – featuring a pink cotton candy cloud hovering over an interesting blend of strawberry soda, blue Hawaii sorbet, and topped off with a dollop of whipped cream and egglette waffle.
Address: 228 Siam Square Soi 2, Pathum Wan, Bangkok 10330, Thailand
Opening hours: 12PM-9.30PM, Daily
Telephone: +66 84 777 7322
5. Karmakamet Diner
This greenhouse concealed in a zen Japanese garden doubles as a cafe and an essential oils shop – which explains why I was immediately consumed by a wave of aromatic scents as I set foot inside.
It's not just the beautiful scent of the cafe that lures you in; everything about its charming, rustic interior is so meticulously put together that you'll spend your entire meal there just taking it in. From coasters made from envelopes, to shelves lined with glass bottles, this place is truly #cafegoals.
Don't despair if you come in in the evening and miss their famous Strawberry in The Clouds cotton candy dessert (390 baht) that's part of their lunch menu from 4PM-5.30PM.
You can still cozy up in their romantic, dimly lit evening setting and enjoy their dinner menu from 6-10PM, which includes exquisite desserts like the Baked Salt Neng Lee Pineapple (410 baht) – a peculiar combination of tart redwine-hibiscus reduction, longan, and vanilla ice cream – and the Traditional Orange Creme brûlée (350 baht) – delectable orange- flavored burnt sugar atop a smooth, creamy base, with a syrupy baby tomatoes on the side.
Also, take your pick from their signature non-alcoholic Refreshing Remedies drinks menu. Their Milky Way Story (250 baht) – a glorious concoction of apple juice, cream, raisin cinnamon, and nutmeg – is unlike any regular apple juice you've ever tasted.
Address: 30/1 Soi Metheenivet Khwaeng Khlong Tan, Khet Khlong Toei, Krung Thep Maha Nakhon 10110, Thailand.
Opening hours: 10AM-11.30PM, Daily
Telephone: +66 2613 1397
6. The Never Ending Summer
Nestled in a quiet corner of The Jam Cafe plaza near the Chao Phraya river, you'll find this industrial warehouse-turned-cafe concealed behind some lush greenery
This rustic cafe certainly lives up to its name. With draping fern adorning its walls and high beamed ceilings with skylights flooding the space with natural light, you'll feel as though you're dining in the open outdoors during a summer's day that you'd never want to end.
If you're as kaypoh as me, you can even peek to see what the chefs are cooking up in their open concept kitchen.
For starters, try their Super Crispy Omelette with Pork Crackling (240 baht) that is unlike any regular omelette you've ever tasted. The golden brown, crisped-to-perfection scrambled egg garnished with fried pork lard simply melts in your mouth with every forkful.
Also, try their Pork Crackling Fried Rice (240 baht) with fried pork lard, cashews, and chopped green chili on the side for that extra kick – a savoury alternative to the ubiquitous tangy pineapple fried rice.
Address: 41/5 Charoen Nakhon Rd, Khlong San, Bangkok 10600, Thailand
Opening hours: 11AM-11PM, Daily
Telephone: +66 2 861 0953
7. Fill in the blank
As you enter this cosy cafe, prepare to be WOW-ed by its impeccable MUJI-inspired interior that'll make you feel as though you're dining in someone's Scandinavian-minimalist living room.
Top left: Huevos Rancheros Farmer's Breakfast
Fancy a twist to the regular salt-and-pepper scrambled eggs? Try their sizzling Huevos Rancheros Farmer's Breakfast (320 baht) featuring scrambled eggs infused with tangy tomato sauce and aromatic spices, and served in a hot skillet with tortillas on the side to soak up all that juicy goodness.
For a heavier meal to still your rumbling tummy, their creamy Quinoa Chicken Avocado Fettuccini (280 baht) is the perfect dish for those of us who've jumped on the quinoa and avocado bandwagon. This unexpectedly aromatic dish is drenched with a light cream that won't leave you feeling gelat.
Do not leave without trying their Salted Caramel Popcorn Milkshake (185 baht) – a heavenly vanilla milkshake topped with a generous serving of salted popcorn drizzled with caramel, plus an extra glass of salted caramel popcorn on the side!
Address: 28/10 Sukhumvit 61 Alley, Khwaeng Khlong Tan Nuea, Khet Watthana, Krung Thep Maha Nakhon 10110, Thailand
Opening hours: Tuesday – Sunday, 8AM-7PM | Closed on Mondays
Telephone: +66 2 390 1087
8. (Un)fashion Cafe
Don't be fooled by its unassuming name – this cafe is far from unfashionable. With canvas and cushion lined seats and wooden cutlery, fairy lights, and vine trellises dangling from the ceiling, this bohemian-themed cafe will surprise you with its European aesthetic, you'll have a hard time believing that you're still in Bangkok.
Located just a few doors down from Perhaps Rabbits', you'll find that this cafe also doubles up as a general store. Besides their charming decor, (Un)fashion Cafe also serves up a wide range of cuisines, – from Thai to Western, and even Korean – that will leave you spoilt for choice.
For those who love a good ol' Korean stew, try their piping hot Kimchi Pot with Cheese (290 baht) – the perfect comfort food on a rainy day. This cheesy kimchi broth is a perfect mix of savory and sour, but be warned – its spiciness ain't for the faint-hearted!
If you're craving a less spicy variation of the Kimchi Soup, try their flavorful Kano Pat Plahmuk Kai Kam (220 baht) – or spicy fried rice packed with squid and fish slices and fried with salted egg yolk.
We also ordered their crispy thin-crusted Smoked Salmon Pizza (340 baht) topped with a generous serving of smoked salmon, rocket salad, and smokey shaved mozzarella – a perfect not-too-filling starter dish for sharing.
Address: 10 Soi Sukhumvit 63, Khlong Tan Nuea, Watthana, Bangkok 10110, Thailand
Opening hours: 12PM-9PM, Daily
Telephone: +66 2 726 9592
9. Patom Organic Living
Surrounded by lush greenery, this glass house cafe certainly lives up to its name of an organic cafe.
As you walk up the narrow pathway to enter the cafe, you'll first be greeted with an array of body care products, such as their Jasmine Shower Gel (120 baht) and Mon Rose Soap (120 baht) all carefully arranged on tables made from tree stumps.
Besides coffeehouse drinks like Mocha (95 baht) and Hot Chocolate (95 baht), you can also browse through shelves of organic products for sale, like their packaged organic tom yum, organic jasmine rice and a selection of their organic teas, as well as a freezer brimming with fresh organic local produce such as pumpkins, vegetables, and organic guava juice grown by farmers in the Sam Pran province of Bangkok.
Patom Organic Living's unique architecture not only uses renewable, sustainable and environmentally-friendly building materials, but also boasts a distinctive, contemporary interior in contrast to the building's angular structure, such as a sleek wooden spiral staircase, and beneath it a cylindrical structure where you can place your orders.
This organic oasis also supports local farmers by getting their handpicked Arabica Coffee Beans from Chiang dao in Northern Thailand, and also their fresh produce from local farmers.
Address: 9/2 Soi Sukhumvit 49/6, Sukhumvit, Bangkok 10110
Opening hours: Tue – Sun: 8AM-6.30PM | Closed on Mondays
Telephone: +66 2 084 8649
10. Hands and Heart Cafe
This marble-esqe monochromatic cafe will see many minimalist fanatics and hype beasts and baes flocking here for their bleached-white aesthetic.
But more than just aesthetics, hands and heart cafe also serves up some mean caffeine. From their signature Very Thai cold brew coffee (140 baht), to their Matcha Green Tea (180 baht) , to their signature Pu-Erh infused tea (140 baht), come here for a white-out, caffeine soaked experience
Address: 33 Sukhumvit 38 Alley, Khwaeng Phra Khanong, Khet Khlong Toei, Krung Thep Maha Nakhon 10110, Thailand
Opening hours: 7AM-7PM, Daily
Cafe-hopping your way through Bangkok with AirAsia
Since eating is our national sport, these additions to our Bangkok to-do list is about to make your upcoming trip way more fulfilling. Now that you're armed with the knowledge of these new cafes in Bangkok, it's time to go forth and begin your cafe-hopping adventure for an experience you cannot find in Tiong Bahru.
With AirAsia's affordable return flights to Bangkok for as low as $51, you don't have to worry about busting your budget even before you get there.
Image credit: Tourism Authority of Thailand Singapore Office and AirAsia
What's more, SAFRA members can now redeem a free Thai Massage and $50 Cold Storage vouchers just by booking your AirAsia flights to Bangkok and other cities in Thailand from 28th August – 5th September 2017 sponsored by the Tourism Authority of Thailand Singapore office. For more details of this promotion, click here!
---
This post was brought to you by Amazing Thailand.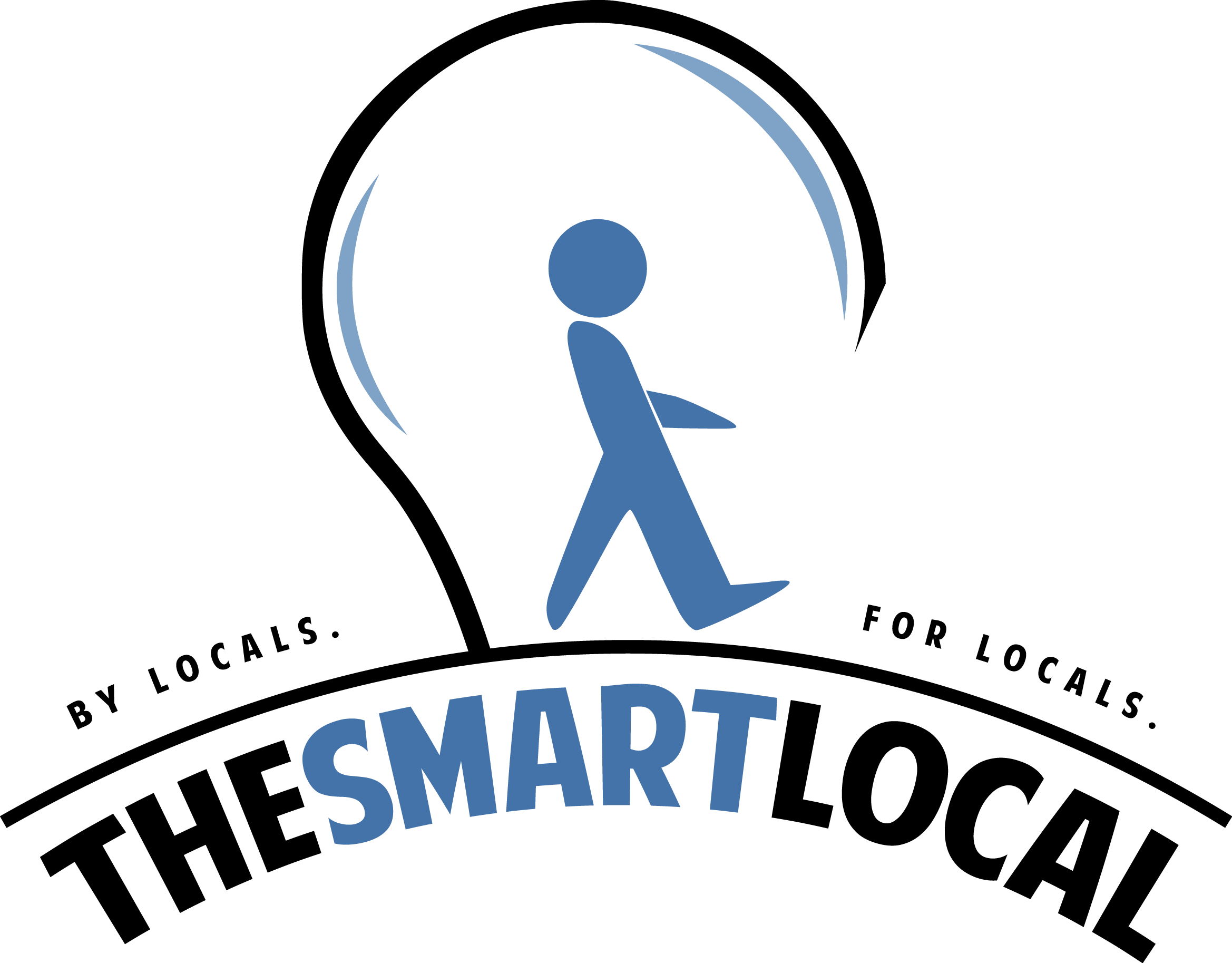 Drop us your email so you won't miss the latest news.