Pretty cafes to visit in Taipei
We all know that Taipei is famous for its iconic toilet-themed restaurant. But beyond the poop-shaped ice-cream and toilet bowl hot pots are many other yummy dishes waiting to be devoured in the Taiwanese city.
Night markets are great for affordable local eats, but if you need a little break after munching on fried chicken and smelly tofu for a couple of days in a row, here are some lesser-known cafes in Taipei to check out.
P.S: Read our article on fun budget-friendly activities in Taipei here.
1. Hërs biströ – quirky-looking desserts and affordable cocktails
Other than the rose-adorned feature wall outside that's popular with the ladies, we're not sure what exactly makes Hërs biströ, well, for "her". But don't worry guys, despite its name, the cafe welcomes you too.
Many of the drinks here come with great presentation – like the Iced Fruity Tea (180NTD / S$8.09), served in a gold pineapple flask. The invigorating concoction has a strong taste of guava, and inside you'll find apple cubes which you can scoop up and eat.
If you prefer something milky, try the Earth Smoothie (130NTD / S$5.84) – a mix of calpis and cream served in a spherical cup.
We also tried the Mocha Tiramisu (180NTD / S$8.09), which was dusted in matcha powder and decorated with animal toppers to give the appearance of a lawn. The sponge cake was well-soaked with just the right amount of coffee – strong enough but not too bitter.
For extra buzz, you can get affordable cocktails here for about 200NTD (S$8.99), along with bar bites like Crispy Taro Balls (150NTD / $6.74), Bacon Shrimp (250NTD / S$11.24), and Crispy Chicken (150 / $6.74).
Hërs biströ (她/的餐酒)
Address: No. 4, Alley 22, Lane 553, Section 4, Zhongxiao East Road, Xinyi District, Taipei City, Taiwan 110
Opening hours: Mon-Sat: 12PM-10PM | Sun: 12PM-9PM
Telephone: +886 2 2746 9892
2. Fuji Flower – a mini "jungle" with balanced meals full of greens
It's impossible to miss Fuji Flower even from afar – the entire storefront is shrouded in various types of fresh flowers and leafy plants. After walking through the mini "jungle", you'll be met with a cosy wooden interior decked out in bouquets and flower crowns, all of which are for sale.
In line with the whole nature theme, dishes here come with a good helping of greens, sometimes topped with flowers. For a healthy protein fix, try their Smoked Salmon Salad (270NTD / S$12.13), which comes with an additional jar of veggies for extra fibre. They also serve sandwiches and savoury croissants from (230-260NTD / S$10.34-11.68).
Almost too pretty to eat is their jelly (260NTD / S$11.68), which is what I'd imagine the food of fairies to look like. Vanilla pudding and clear jello encase flower petals and fruit chunks (kiwi, orange, blueberries), making for a refreshing and delicate piece of edible art.
Wash that down with one of their unique floral/fruity teas for 200NTD (S$8.99) per pot. Flavours include Mangosteen Mate Tea, Organic Rose Cornflower Green Tea, and Peach Pineapple Fruit Tea.
Fuji Flower Cafe
Address: No. 49-1, Alley 22, Lane 553, Section 4, Zhongxiao East Road, Xinyi District, Taipei City, Taiwan 110
Opening hours: Tue-Sun: 11.30AM-9PM (Closed on Mondays)
Telephone: +886 2 2764 8655
3. YumYum Deli – American diner-inspired, with 14 types of grilled cheese
YumYum Deli's philosophy: "Life is better with a grilled cheese in hand". We have to politely disagree, though – we prefer it in our tummies. *ba dum tss* You'll see that slogan plastered on the white tiled wall at the waiting area outside, which also doubles up as a good photo spot.
Other flavours include Braised Pork (200NTD / S$8.99) and Taiwanese Garlic Sausage (180NTD / S$8.09).
No prizes for guessing that a fave here is the Grilled Cheese Sandwich – 14 variations of it, to be exact. We had the Philly Cheesesteak (200NTD / S$8.99), and were surprised to find that the beef and veg had a slight oriental flavour. Nevertheless, the meat was tender and generously cheesy.
The green tea beverage is milky and not too bitter, and comes with a cloud of cotton candy for you to sweeten it up according to your preference.
But what steals the show are their creatively presented drinks and desserts. Rescue the Polar Bear (195NTD / S$8.76) is a soda topped with bear- and seal-shaped gummies, and the mild Green Tea with Milk and Marshmallow (190NTD / S$8.54) features a marshmallow chicken "swimming" within the glass.
The inside of the cafe borrows elements from the classic retro American diner – neon lights, splashes of red, and framed vintage comics. We're guessing the owner is a bit of an Americanophile, 'cause there's even an entire shelf dedicated to USA-made paraphernalia like Dr Pepper, A&W Root Beer, and Cornflakes.
Image credit: @cisforcarrie
YumYum Deli
Address: No. 12, Alley 32, Lane 216, Section 4, Zhongxiao East Road, Da'an District, Taipei City, Taiwan 106
Opening hours: Daily, 11AM-10PM
Telephone: +886 2 2752 3551
4. White Whale Cafe – florist-cafe with duo-cup teas
You're not entirely wrong if you walk past White Whale Cafe thinking it's a florist. It shares space with White Flower, which sells blooms in all hues of the rainbow – adding a romantic stroke of colour to the simple whitewashed interior. In the same vein of being minimalist, the dreamy spot only has a handful of tables, so it's definitely peaceful.
White Whale Cafe specialises in tea (from 35NTD / S$1.57) and since we couldn't settle on just one flavour, we got a refreshing duo cup of Apple Earl Grey and Strawberry Tea (90NTD / S$4.04). The food selection here is small, mostly comprising sweet treats. We suggest you skip those – our apple and pineapple cupcake was palatable but tiny, and the 150NTD (S$6.74) price tag was not justified.
The entrace is pretty enough to be a wedding photoshoot backdrop
Go straight for their pork pie (180NTD / $8.09) instead – it was warm, buttery, and made for a filling meal for this small eater.
White Whale Cafe (白色鯨魚)
Address: No. 2, Alley 54, Lane 63, Section 2, Dunhua South Road, Da'an District, Taipei City, Taiwan 106
Opening hours: Daily, 11AM-9PM
Telephone: +886 2 2703 0217
5. Ori Dream Food – hearty Western dishes
Ori Dream Food isn't one of those cafes that brands itself as "Insta-worthy", so don't expect a minimalist pastel interior. Instead, it's cosy and kitschy, with colourful balloons and pop art lining its walls – spot the cheeky Snow White portrait! If you're all about seriously pigging out on hearty Western dishes, this is the place to be.
The sinful burger also comes with a big heaping of lettuce and a fruit skewer so you'll have a balanced meal
Dig right into their Surf and Turf Mentaiko Beef Burger (320NTD / S$14.38). Dayum, that meat patty is THICK, and stacked onto the bun with cheese, mushroom, and an apple slice which balances out the rich flavours. Don't bother trying to stuff the whole mentaiko sauce-drenched ensemble into your mouth – it's way too huge for that.
What had me completely sold was their Mexico Chicken with Spicy Sauce Pizza (195NTD / $8.76). Boy, did it fire up our taste buds – in every sense of the phrase. Topped with jalapenos, chicken chunks, and different types of cheese, the pizza also had a spicy base of chilli paste and herbs – a thin crust allowed these strong flavours to further stand out.
End off your meal with their Toffee Volcanic Brioche (250NTD / S$11.24), a sizeable dessert which the staff kindly helped us dissect into neat portions.

Hidden below the conical brioche top is a toffee candy layer
The best way to eat this is to remove the top portion, crack the candy, and put the accompanying scoop of ice cream in the hollow (after removing the dry ice cup of course). It'll melt into the inner layers of custard and black sugar gummy which has a nian gao-like texture.
OriDream Food (歐維聚)
Address: No. 20, Lane 553, Section 4, Zhongxiao East Road, Xinyi District, Taipei City, Taiwan 110
Opening hours: Sun-Thu: 12PM-9PM | Fri-Sat: 12PM-10PM
Telephone: +886 2 6617 8668
Cafe hopping in Taipei
If you find yourself craving for something other than beef noodles and sinful fried grub during your next Taipei trip, you know where to head to for some good ol' burgers, salads, and Western confections.
Taipei's cafe scene has been booming, and there are loads of other such eateries hidden in the city's alleys fit for a cafe-hopping adventure – you just have to explore. Let us know in the comments section below if there are any others we should check out!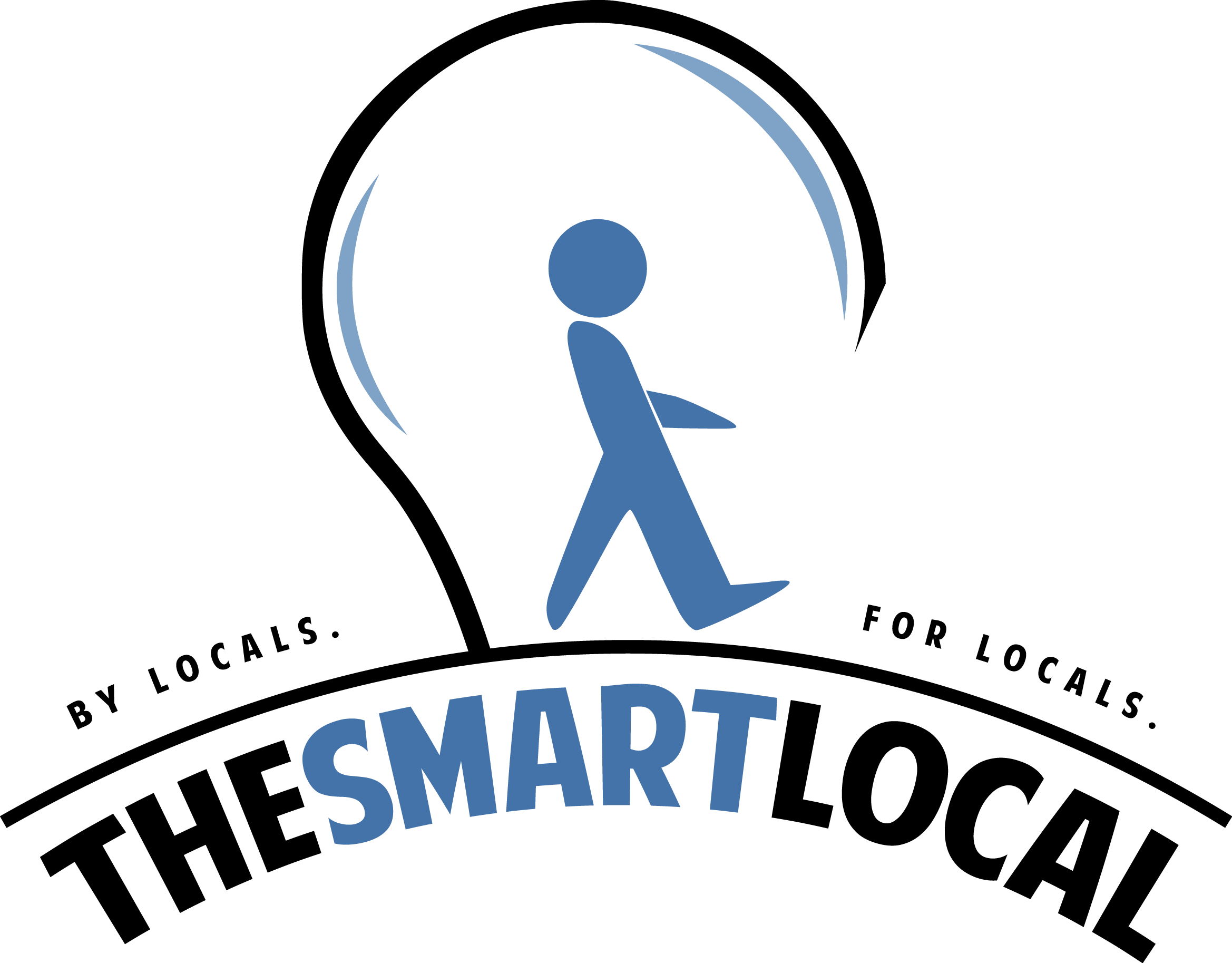 Drop us your email so you won't miss the latest news.