A True Foodie Paradise
As a holiday destination, Taipei is synonymous with one thing: Food.
If you're a complete newbie, like me, to this eclectic land of bustling streets and awesome night markets, the sheer variety of food may stun you. Almost everything is delicious in Taipei, but for an absolutely phenomenal food experience, there are some things that you have to include in your food-slaying hitlist.
With only 5 days to spend in this food-crazed city, all thanks to Scoot, Tiffany and I had only one goal in mind: To experience the best that Taipei has to offer, bite by bite. We hunted through the countless lanes that map out the city, sussed out out-of-the-way cafes and burnt our sleep time combing through night markets. And of course, stuffed ourselves silly at every opportunity. All in the pursuit of glorious food.
This beginner's guide may not cover every single amazing thing, but if you only have a limited number of days to explore Taipei, it will cover all the bases.
Here are 21 of the greatest eats from this land of smiles and street food galore. From old-school eateries to hole-in-the-wall hipster cafes, this guide will take you through the very best of Taipei's eats and treats. We've broken it down for you:
1. Taipei Night Markets
2. The Local Offerings
3. Snacks and Street Eats
4. Cafes
5. Sweet Stuff
You'll never go hungry in Taipei. Ever.
NIGHT MARKETS
If you visit Taipei, you head to the night markets. This rule is unquestionable.
There are several night markets scattered all over the city, and each of them has their own quirks and specialities. Unless you're staying for a week or more, it's near-impossible to squeeze them all into your travel itinerary.
The 3 night markets in this section make a great "tasting platter" – an introduction to the tons of dazzling sights and snacks that Taipei's night markets have to offer. This guide will take you through what to expect, the highlights, and some tips on how to make the most out of your night market visits.
So be prepared to stay out late, you've got some night market-conquering to do!
Tonghua Night Market: For A Mix of Popular and Unique Street Eats
Also known as Linjiang Street Night Market, Tonghua Night Market is located less than a kilometer from the nearest train station. The street comes alive as night falls, transforming the peaceful lane into a carnival of different sights and aromas as the different vendors start pouring in to set up shop.
Tonghua is an excellent first-time night market for those who are totally new to Taiwan. It isn't as massive as Shilin, nor is it as quaint as Ningxia.
A medium-sized night market with great quality food, Tonghua slots itself neatly in between, in terms of size and street food variety.
You'll be struck by a tidal wave of sights and scents as you venture deeper into the market. There are so many street snacks, from soup-filled, crispy-bottomed sheng jian bao (similar to pan-fried xiaolongbao), to sticky-sweet candied fruit on a stick.
Traveller Tip: To maximise stomach space, walk down the whole street before you start buying anything! This way, you'll give yourself some time to take in all the stunning street food.
Here are some highlights from Tonghua to look out for!
Liu Sha Fritter (5 for 100 TWD, $4.20 SGD)
Let that liu sha flow
All liu sha lovers out there, this crispy, gold-filled donut is calling your name. Fried fresh to order, the filling is hot, silky and creamy-sweet; a far cry from the salty, distinctly buttery flavor of most salted egg dishes.
The MUST TRY Peanut Brittle Ice-Cream Spring Roll (40 TWD, $1.20 SGD)
If there's one thing that you die-die must hunt down at Tonghua, it's this unique, odd-sounding Taiwanese treat: The famous 花生捲加冰淇淋.
This snack can be roughly translated to "Peanut Roll with Ice-Cream". Sounds simple, but there is more to this dessert than meets the eye.
You'll be amazed by the level of complexity in this seemingly-simple dessert.
Sandy piles of peanut brittle shavings and coriander sprigs are layered on a dough skin, along with 3 scoops of yam, pineapple and red bean ice-cream.
Coriander, caramel and ice-cream sound like a very strange combination, but hold your judgement till you take your first bite. The herby coriander hits your palate like a breeze of fresh spring air, and the sweet, snowflake-like peanut shavings add an addictive sandiness on top of the smooth ice-cream. This is fresh, creative, and totally ingenious.
Even if you dislike the pungent herb, do not request to leave it out. I repeat, DO NOT LEAVE IT OUT. If any of the components are missing, this dessert won't be the same.
Spring and summer transformed into a street snack. Don't leave Taipei without giving this a shot.
With an interesting mix of stalls, amongst which you can find popular night market staples alongside the more unique local bites, Tonghua Night Market is definitely worth the trip.
Traveller Tip: Most of the street food vendors usually arrive past 7 pm, so you should only head down around then.
Address: Alley 1, Lane 40, Linjiang St, Da'an District, Taipei City, Taiwan 106
Opening Hours: Daily: 5 p.m. onwards
How To Get There: Take the Tamsui-Xinyi Line to Xinyi Anhe Station, and head out from Exit 4. Walk down Xinyi Road, and turn into Tonghua Street. Continue down, and you'll hit the entrance of the Tonghua Night Market in no time. Look out for the lit up night market arch!
2. Shilin Night Market: For A Crazy-Huge Variety Of Street Food
Some Taipei holiday veterans may have the opinion that Shilin Night Market is overrated and touristy, but trust me, you have to experience Shilin at least once in your life. With both a street level and underground section, this is by far the largest night market in Taipei.
Source
On The Surface
The sheer variety and quantity of the street food offered at Shilin is INSANE, with the road to the main part of Shilin Night Market paved on all sides with food stands.
Try not to get derailed by the sudden onslaught of delicious aromas and tantalizing sights. A common first-time mistake would be to stuff yourself silly at all the stalls leading to Shilin before you even reach the main part of the market. Do buy some snacks to sample, but remember- Self control is key!
We did succumb to temptation with this GIANT grilled squid (100 TWD, $4.20 SGD).
No regrets, this squid is perfectly seasoned with furikake, and the charred calamari ends are crisp and addictively smokey.
Out of all the wonderful street eats that we stuffed ourselves with, here are some of our favorites!
Raohe Pepper Bun, Or Hu Jiao Bing (50 TWD, $2.10 SGD)
Although technically not from Shilin, the queue for this crispy oven-roasted bun easily stretches halfway down the street.
Charred and crispy on the outside, filled with peppery char siew on the inside. This is a giant char siew bao on crack.
Peanut Shaved Ice from the famous Xin Fa Ting (70 TWD, $2.95 SGD)
This super popular shaved ice store can get really packed, but thankfully you can opt for takeaway!
Peanut Shaved Ice on the street
Topped with rainbow sprinkles, this dessert of peanut-infused ribbons is almost ethereal. Every bite so incredibly airy and out-of-this world fluffy that this monster tub will be gone so fast, you won't even have time to share.
Shilin's Underground
Save some space, as there's a second part to Shilin Night Market.
Food as far as the eye can see.
Taiwan's version of our or-luak (oyster omelette)
In the making: "Da Bing Bao Xiao Bing", or literally, "Big Bun Wrapping Small Bun"
This is made by pounding a crispy disc of fried pastry dough with a mallet, before wrapping the smashed pastry in a popiah-like skin.
Source
Traveller Tip: The best way to tackle Shilin's crazy patchwork of streets is to start from the street beginning with the massively popular Hot Star fried chicken stall, and then work your way in from there.
Address: No. 101, Jihe Rd, Shilin District, Taipei City, Taiwan 111
Opening Hours: Tues – Sun: 6 a.m. – 2 a.m. ; Mon: 2 p.m. – 2 a.m.
How To Get There: Take the Tamsui-Xinyi Line to Jiantan Station. From there, you'll seeing signboards pointing you in the direction of Shilin Night Market. It's impossible to get lost.
3. Ningxia Night Market: Enjoy Freshly Grilled Seafood And Other Taiwanese Delights At This Local Favorite
Ningxia Night Market is one of the smaller night markets in Taipei, only consisting of one long, narrow street. However, don't demean Ningxia based on it's size. It's extremely popular with the locals, and for good reasons too. With tons of unique seafood-based snacks and dishes, Ningxia is the place to head to if you're a seafood-lover.
On a Saturday night, the narrow lane way is packed. Do be warned, it can be quite a bit of a squeeze. However, despite the apparent chaos, human traffic flows in a surprisingly organized manner.
Here are some of the highlights from Ningxia Night Market!
Cheese-Mentaiko Grilled Shellfish (40 TWD, $1.70 SGD)
"Seafood Shell": Pieces of mystery shellfish are mixed with a creamy mentaiko sauce, before the mixture is stuffed back into the shells, topped with cheese and grilled till bubbling.

Hot, creamy mentaiko sauce, and a melted cheese crust. So shiok.
Deep Fried Stuffed Squid (120 TWD, $5 SGD)
If you like calamari, you will love the Deep Fried Stuffed Squid: A whole battered squid stuffed with celery, carrot and cucumber sticks, before being deep-fried to a golden-brown perfection.
This monster calamari was consumed in no time.
Giant Deep-Fried Seafood Wanton (50 TWD, $2.10 SGD)
One of the more unique street snacks can be spotted at a stall selling Giant Deep Fried Seafood Wontons (50 TWD). This massive fried dumpling is way bigger than any wanton you've ever seen before, even larger than a baseball.

The giant wantons come stuffed with a mix of minced vegetables, a whole egg, and your choice of either shrimp or oysters.

This is like eating an inverted seafood/oyster omelette. Delicious.
Freshly-Grilled Seafood Galore
There are several stalls displaying an ocean's catch worth of seafood on ice at the night market, from huge crab claws to fresh juicy scallops.

Amazingly juicy giant prawns

Fresh off the grill!
To order, just point at whatever seafood your heart desires, and the stall owner will grill it up on the spot for you! You can have your skewers to go, or you can head to the back of the stalls, where there are tables set up for patrons to enjoy their fresh seafood.
Opt for the dine-in option. Take it from us, slurping up freshly-shucked oysters and cracking off huge prawn heads, while trying to navigate a bustling night market, can be quite a challenge.
Custard Apple (100 TWD, $4.20 SGD)

The soft, creamy custard apple will make a welcome break from all the savoury seafood that you'll be steadily consuming over the course of the night.
Liu Yu Zi (20 TWD, $0.80 SGD)
Notice the tiny stall with a humongous queue? That's the famous Liu Yu Zi stall, which sells a special taro fritter that's stuffed with salted egg yolk and pork floss. Do take note that there is a minimum order of 2 pieces per customer!
A huge order of liu yu zi being prepped.
The purple-hued liu yu zi is crispy on the outside and wonderfully moist on the inside, with slight chewiness in the taro-based dough. What makes this fritter so interesting is the incorporation of pork floss, which adds a delicious savoriness on top of the taro's milky sweetness.
It's worth queuing for, at least once.
Traveller Tip: Save this as your last stop, and grab a seafood skewer or custard apple to munch on as you wait.
Although much smaller and not as glitzy as Tonghua and Shilin, this local hidden gem of a night market is definitely more interesting. The quality of the food here is better overall as well. For a not-so-typical night market experience, check out Ningxia Night Market.
Address: Ningxia Road, Datong District, Taipei City, Taiwan 103
Opening Hours: Daily: 5.30 p.m. – 12 a.m.
How To Get There: Take the Songshan-Xindian Line to Zhongshan Station, and head out Exit 4. Walk down Nanjing West Road until you hit a circus in the road, from there, you should be able to spot the arch marking out Ningxia Night Market.
Local Stuff
"When in Taipei, eat as the Taiwanese do."
There's no substitute for good ol' local food. To really get a taste of a city's heritage and culture, you've got to go local.
This section introduces some of the best local Taiwanese dining experiences you can embark on during your first trip. From a mind-blowing fish market adventure like you've never experienced before, to a simple but terrific traditional sit-down breakfast feast, there's so much that Taipei has to offer.
4. Queue with the locals for a heart-warming traditional breakfast
No Taipei trip is complete without having an authentic sit-down local breakfast with all the trimmings. And that's exactly what you'll find at Fu Hang Dou Jiang.
Fu Hang Dou Jiang is just a stall in the food court, but you'll notice that the whole space is packed with people enjoying hot trays of food from the popular breakfast joint.
Even on a weekday, Fu Hang Dou Jiang will still be packed, with a queue extending out the door and down the staircase! Thankfully, this line moves quickly, and you should be able to reach the ordering counter in under 30 minutes.
Fu Hang is bound to get way more crowded on weekends, so head there on a weekday if you can.
You can observe the kitchen staff hard at work, deftly stuffing baos by hand and cutting up sticks of fresh you tiao dough for the wok.
Remember to settle on what you want to get before you reach the counter! Don't be that blur sotong tourist who disrupts the efficient flow of the cafeteria-style system by hemming and hawing the moment the server asks for your order.

Our whole breakfast bill came up to a total of 105 TWD, or $4.40 SGD!
Shaobing, a type of roasted layered flatbread, is a Taiwanese breakfast staple. Fu Hang's shaobing came piping hot with a slightly sweet, crispy glazed top sprinkled with toasted sesame seeds. A bite of this revealed amazingly fluffy layers scattered throughout with spring onions.
Buttery and slightly savory, this was heavenly soaked in Sweet Dou Jiang (soy milk). This Taiwanese soybean milk was thicker and more creamy than the kind that you'll find in Singapore, making the sweet bowl of milky goodness a lot more satisfying.
The Salty Dou Jiang is completely different from it's sweet counterpart, with a thick custard-like texture reminiscent of steamed egg. Topped with crispy you tiao and spring onions, this breakfast option is perfect for those looking for a comforting, tummy-warming dish.
Saving the best for last: the crispy golden-brown Youtiao. This freshly-fried cruller was incredibly light and crackly, a world away from many doughy, overly-greasy versions. Eaten with a spoonful of sweet dou jiang, this is really the ultimate comfort dish.

Whoever it was who came up with the idea of pairing this hot crispy fritter with cold creamy soymilk, I salute you.
Address: No. 108, 2nd Floor Section 1 Zhongxiao East Road, Zhongzheng District, 100 Taipei City, Taiwan
Opening Hours: Tues – Sun: 5.30 am – 12.30 pm; Closed on Mondays
How To Get There: Take the Bannan Line to the Shandao Temple Station, and head to the HuaShan Market. Fu Hang Dou Jiang is located on the 2nd floor of the HuaShan Market Building; you'll have to find the side door with a staircase that will take you up to the foodcourt area.
5. Enjoy A Xiao Long Bao Feast That Is Cheaper, But Just As Good As Ding Tai Fung's
If you're craving for a basket of hot, soup-packed xiao long bao (abbreviated "XLB"), Hang Zhou Xiao Long Tang Bao is just the place for you. Located just a short walk from the Chiang Kai Shek Memorial Hall, this local restaurant specializes in the popular soup dumplings. Many locals profess that they favor Hang Zhou over the other restaurants selling XLB, including our taxi driver!
This place serves their Xiao Long Tang Bao (8 for 140 TWD, $5.88 SGD) and other steamed dumplings at a lower price as compared to their competitors, but the quality and taste of their XLB are just as good. Maybe even better.

Don't expect to get a seat immediately; Hang Zhou is still very popular with locals and tourists alike.

Hang Zhou's namesake Xiao Long Tang Bao: Pristine pouches of soupy goodness.
Filled with melt-in-your-mouth meat filling and bursting with a light yet flavorful broth, each delicate dumpling was juicy and delectably delicious. This basket will be polished off in record time.
While you're at Hang Zhou, don't miss their Crabmeat and Shrimp Siew Mai (4 for 90 TWD, $3.70 SGD) either.

Siew Mai? Siew MINE.
Don't be fooled by their small size. Each crab-roe crowned siew mai packs a sweet punch with its juicy seafood and minced pork stuffing and slippery wanton skin. No hard, dry or "porky" tasting siew mai for us.
Head to Hang Zhou for a more authentic, local dining experience that you might miss out on at chain restaurants.
Plus, there's no need to queue for 2 hours. A girl needs her dumplings.
Traveller Tip: Come at an off-peak hour (5 p.m. is good), and you should be able to get a seat quickly.
Address: No. 19, Section 2, Hangzhou S Rd, Da'an District, Taipei City, 106
Opening Hours: Daily: 11 a.m. – 12 a.m.
How To Get There: Take the Tamsui-Xinyi Line or the Songshan-Xindian Line to Chiang Kai-shek Memorial Hall Station. Head down Linsen South Road, and turn right down Aiguo East Road until you hit Hangzhou South Road. Continue down Hangzhou South Road in the direction of the girls' school to reach Hang Zhou Xiao Long Tang Bao.
6. Wolf Down Some Of Taipei's Best Niu Rou Mian At A Tiny Street Side Eatery
Taiwan is famous for its niu rou mian, a soup noodle dish with a rich, intensely-flavorful beef broth. Many even consider it to be the country's national dish!
It's near-impossible to try all the niu rou mian shops in Taipei. Several high-end restaurants claim to serve the best niu rou mian in Taipei, with one such restaurant even pricing their rendition at a staggering 888 TWD ($37 SGD). Imagine that!
However, the true front runners in the niu rou mian race are humble establishments such as Lin Dong Fang Niu Rou Mian. In terms of quality, price and taste, their aromatic beef noodles certainly lives up to its hype. It's sold at a much more reasonable price too.
At Lin Dong Fang, order a steaming metal bowl of their signature Large Beef Noodles (180 TWD, $5.50 SGD) to share with your travel buddy.
Look at that huge portion!
A sip of the beef broth will win you over immediately: Light yet supremely flavorful, with an intense umami-filled body. The noodles are slippery-smooth and delightfully chewy, while the thick beef slices are so well-stewed that they melt in your mouth the moment you take a bite.
There is also the option for brisket meat, as well as various types of xiao cai (appetizers), which you can enjoy alongside your noodles.
Warning: The eatery is rather small, so you might have trouble finding seats if you arrive in a large group. To avoid this, come in the mid-afternoon, when they are less busy. Alternatively, head here for a sumptuous midnight supper; their stall remains open until 3 a.m.!
Address: No. 274, Section 2, Bade Rd, Zhongshan District, Taipei City, Taiwan 104
Opening Hours: Mon – Sat: 11 a.m. – 3 a.m.
How To Get There: Take the Bannan Line to Zhongxiao Fuxing Station, and head out Exit 1. Walk down the length of Andong Street, cross the Taipei City East-West Expressway, and continue straight till you reach Lin Dong Fang.
7. Get A Fabulous Sushi and Sashimi Feast From Aquatic Addiction, For Less Than $20 SGD Per Person!
If you're a huge fan of Japanese food, particularly the seafood offerings, you won't regret making a trip down to Aquatic Addiction at the Taipei Fish Market for a sashimi-sushi brunch.
With huge seafood-filled tanks containing all kinds of live critters, from tiny clams to gigantic lobsters, Aquatic Addiction is every seafood lover's paradise.

Be sure to check out the massive live crabs.

Huge whole lobsters on ice.
The old Taipei fish market was redeveloped as the Aquatic Addiction Development by Mitsui group a few years back, and the variety here is simply stunning. Fix your eyes on trays upon trays of premium uni, king crabs, palm-sized scallops and so on. Everything goes at an exceedingly reasonable price!
Crazy crayfish halves for less than $20
If you're too lazy to cook up your own seafood feast, Aquatic Addiction had more than just fresh seafood; they have restaurants built right into the development itself! Here, you can enjoy your seafood in any style.
Boiled into a hearty bowl of steaming somen noodles

Skillfully sliced into platters of beautiful sushi
As an alternative to dining in, head down to the takeaway section, where you'll be greeted by the most beautiful sight: Counters filled with glistening boxes of freshly sliced sashimi and sushi!

For the size and portions given, the takeaway sets at Aquatic Addiction are an absolute steal.
After piling your cart high with sushi and sashimi platters, head outside to the outdoor seats. You're sure to be famished after a whole morning of trekking to and exploring the market, so reward yourself with a mega sushi-sashimi brunch.

Clockwise from the top: Mixed Sushi Platter, Maguro and Salmon Sashimi, Grilled Giant Prawn Skewers, Giant Prawn Sashimi.
If you're always torn between your loves for salmon and tuna, the Maguro and Salmon Sashimi (320 TWD, $9.85 SGD) is an obvious choice for you. The sashimi slices are thick and super generous; more than double the portions that restaurants back home usually serve! For some of the sweetest, most delicious prawns that you'll find outside of Japan, get the Giant Prawn Sashimi (320 TWD), which is melt-in-your-mouth fresh, and full of umami seafood essence.

Everything is so delicious you'll polish the food off, down to the last grain of vinegared rice.
The Mixed Sushi Platter (350 TWD, $10.80 SGD) has an incredible variety, and is an incredible deal to boot. You'll get anago (freshwater eel), chutoro (fatty tuna), hamachi (yellowtail), negitoro (minced fatty tuna), ikura (salmon roe) and more, all artfully arranged into vibrant rows.
Honestly, there's no such thing as too much sushi.
Warning: Aquatic Addiction can get terrifically crowded on during the weekend. Visit early on a weekday morning instead.
Address: No. 18, Alley 2, Lane 410, Minzu E Rd, Zhongshan District, Taipei City, Taiwan 104
Opening Hours: Daily: 6 a.m. – 12 a.m.
How To Get There: Take the Zhonghe-Xinlu Line to Xingtian Temple Station. From there, take Bus No. 642 for 3 stops, and alight at the Taipei Fish Market.
SNACKS AND STREET EATS
Taipei's street food game is so strong, that this vibrant city is considered to be one of the greatest street food capitals in the world. This section gives you the low-down on some of the amazing snacks that you can grab and go to fuel your adventures around Taipei.
Grab whatever catches your eye, whether it's a box of cute, squishy mochi, or steaming sticks of pig's blood pudding. With all sorts of nibbles available at every turn and corner, it's impossible to run out of options in this street food mecca.
8. Try IJYSHENG's Phenomenal Handmade Mochi- And Bring A Box Home To Spread The Love
If you're a die-hard fan of the chewy treat, IJYSHENG's handmade mochi is something that you CANNOT miss out on. Aside from their fragrant award-winning buns and pastries, this popular bakery is lauded for their delicious mochi.

The scent of freshly baked pastries is impossible to miss.
Unlike the more common machine-made mochi, IJYSHENG makes their Signature Mochi (14 TWD, $0.59 SGD) by hand. Take your pick from their range of freshly-made mochi displayed in the chilled glass case. With Taiwanese favorites like Peanut With Purple Rice to the Japanese-inspired Matcha Red Bean, you'll be all ready to buy up the whole lot.

Clockwise from the top: Peanut, Maple Walnut, Matcha and Adzuki Beans, Black Sesame.
There are two outstanding things about IJYSHENG's mochi.
Firstly, its size. Each mochi is huge; about the size of my palm, and near-bursting with delicious filling.
Secondly, the mochi skin. IJYSHENG is truly in a class of its own. Very lightly sweet and almost crystalline in appearance, the mochi skin melts in your mouth like snowflakes on a warm windowpane, while somehow retaining a bouncy, addictive chewiness.
Now for the best part: Each piece costs less than 60 cents. LESS THAN 60 CENTS!!!

Black Sesame Mochi: Sandy and deeply fragrant, black-sesame lovers will swoon over this.

Walnut Maple Mochi: Creamy-smooth on the inside, soft, maple-infused skin on the outside.
You can buy a box of mochi home to share! Note that it has to be consumed within 3 days of purchase. DO NOT refrigerate it, for the bouncy, silky-soft texture of the mochi skin to be preserved.
Needless to say, I returned on our last day in Taipei and bought two whole boxes for home. Prepare to fight your friends and family for the last piece.
Address: No. 2, 2nd Floor, Beiping West Road (Taipei Railway Station), Zhongzheng District, Taipei City 100, Taiwan
Opening Hours: 10.00am-10.00pm, daily
How To Get There: Take the Bannan Line or the Shongshan-Xindian Line to Taipei Main Station. From the subway, navigate your way underground to the Old Taipei Railway Station, or head to the street surface and cross over from there. Head up the escalator near the Japanese confectionary stores to the 2nd Floor, and look out for the pink and red IJYSHENG storefront.
9. Sample Some Of Taipei's Best Dorayaki
Who would have thought that you would find this sweet Japanese staple here in Taipei?
Sin-ya Dorayaki (red bean pancake) is touted to make the best dorayaki in Taipei, and you have to try this for yourself.
This Dorayaki (TWD 40, $1.70) is eaten cold, with a centre of sweet red bean paste and fresh cream, making it rather different from the usual warm, anko-stuffed Japanese version. The dorayaki is sold frozen, which locks in its freshness, making it the perfect take-home dessert for customers.
Perfect for breakfast, as a mid-day treat, and even a late-night snack.
Traveller Tip: If you want to eat it immediately, leave the dorayaki in its bag for at least 10 minutes, until it thaws. Do a spot of window-shopping in the meantime.
Even if you forget about it, or decide to save it for the next day, you'll be glad to know that the pancake's exterior still remains very fluffy and tender.
Address: Basement of Y-3 Taipei Sogo, No. 300, Section 3, Zhongxiao East Road, Da'an District, Taipei City, Taiwan 106
Opening Hours: Sun – Thurs: 11 a.m. – 9.30 p.m.; Fri – Sat: 11 a.m. – 10 p.m.
How To Get There: Take the Bannan Line to the Zhongxiao Fuxing Station. Head straight to the basement of Sogo from the underground station, where you'll find Sin-ya's store nestled amongst the colourful Japanese confectionary shops.
10. Slurp Up A Steaming Bowl Of Mee Sua At The Famous Ah Zhong Mian Xian
Where there's good food, there'll be a crowd. To spot Ah Zhong Mian Xian, all you have to do is look out for a bunch of people standing around, slurping noodles from a white and red paper bowl. Located in the heart of Xi Men Ding amongst the trendy clothing stores, Ah Zhong Mian Xian is just the place to head to, for a break from all the shopping.
For less than $2, you'll get a piping hot bowl of slippery smooth mee sua, at a super affordable price.
Grab a bowl of steaming mee sua and join the throngs of locals and tourists crowding around the store front. Not in the least bit mushy, the noodles were silky-soft while retaining a pleasant bite. Paired with the hot umami-rich bonito broth and chewy pieces of stewed pig intestine, this mee sua makes for a deeply satisfying, slurp-worthy street snack.
Warning: This streetside stall has no tables; only a limited number of small plastic stools. So be prepared to stand.
Address: No.8-1 Emei Street, East Xi Men Ding Pedestrian Area , Taipei, Taiwan
Opening Hours: Mon – Thurs: 11 a.m. – 10.30 pm. ; Fri- Sun: 11. Am.m – 11 p.m.
How To Get There: Take the Bannan Line or the Shongshan-Xindian Line to Ximen Station, and exit through Exit 6. Head into Xi Men Ding, and navigate your way to Ah Zhong's.
11. Savor A Stick of Hot, Freshly Grilled Taiwanese Mochi As You Explore XMD
The true origins of mochi are contentious; some say it was first made in Korea, while others insist that it has its roots in China. Regardless, it's hard not to fall in love with this sticky-sweet rice cake.
Every Asian country has their own take on the popular mochi. From our local peanut-coated muah chee to the Korean sweet bean-stuffed chapssaltteok (red bean filled rice cake), you can find countless different variations of this traditional snack.
Taiwan is no different, and they themselves have become quite famous for their local muahji. One interesting version that every first-timer in Taipei has got to try, is this Grilled Mochi (30 TWD, $1.25 SGD.
This lantern-adorned stand is known for their freshly grilled mochi skewers.
Watch the stall-keeper work his magic on the mochi skewers
The rectangular Taiwanese grilled mochi is heated on the grill till it puffs up, before being flattened out with a metal spatula. This process is repeated, resulting in the final product: A steaming hot, impressively puffy stick of golden-brown grilled mochi, which is then doused in a sauce of your choice.
For sweet tooths, we recommend getting a stick of Black Sesame and Taiwanese Black Sugar mochi. Even if sweet stuff isn't for you, the snack also comes in savory flavors like teriyaki and seaweed. We imagine that cheese mochi would be rather fabulous.
Taiwanese Black Sugar and Black Sesame Mochi Skewers, fresh off the charcoal grill.
Address: 49 Er Mei Street, Ximending, Taipei, Taiwan
Opening Hours: Irregular, but tentatively around 12 p.m.
How To Get There: Take the Bannan Line or the Shongshan-Xindian Line to Ximen Station, and exit through Exit 6. Make your way down Xi Men Ding, towards the Body Shop outlet. The mochi stall is next to it.
CAFES
This section is for all you cafe-hopping addicts. Not many people would immediately think of "cafes" when Taipei comes to mind, but this eclectic city actually holds a treasure trove of cafes and patisseries, just waiting to be explored.
All the cafes in this section have a quirky, unique touch to each of them, and are 100% worth the venture. Ain't nobody got time for generic, mediocre cafes.
12. Delight In Some Of The Best Lattes In Taipei
Don't waste your money on over-priced, subpar coffee. Compared to the usual expensive coffeehouse chains, Wilbeck Coffee's drinks come at half the price, and are twice as good.
Wilbeck Coffee is a tiny cafe tucked away at the end of Kaifeng Street. With narrow wooden floorboards, exposed brick walls and faded old-school paraphernalia hung up everywhere, this takeaway joint exudes a distinct hipster vibe.
Light Cafe Latte and Black Sesame Latte
They even had a whole wall papered with messages from satisfied customers
For a simple morning pick-me-up, grab a steaming cup of their Light Cafe Latte (60 TWD for 8 oz., $2.50 SGD). This is perfect if you like your coffee smooth and creamy, down to the last drop.
If traditional lattes and espressos are too mainstream for you, Wilbeck also serves up a series of flavored lattes, in unusual flavors like Banana Chocolate and Baileys. They even have a Sesame Latte (75 TWD for 12 oz., $3.15 SDG). If you can't get enough of the bittersweet, earthy Asian flavor, you have to give this a shot.
Head down to Wilbeck Coffee for some very, very good coffee to jumpstart an early morning of exploration around the city.
Address: No. 26-7, Xinyang St, Zhongzheng District, Taipei City, Taiwan 100
Opening Hours: Mon – Fri: 7.30 a.m. – 8 p.m. ; Sat- Sun: 8 a.m. – 8 p.m.
How To Get There: Take the Tamsui-Xinyi Line to Taipei Main Station. Head south on Gongyuan Road. and turn on to Xiyang Road (the row with a Family Mart).
13. Chow Down On Oregon's Famous Voodoo Donuts, Without Having To Fly All The Way To The States
The Voodoo Donut craze is absolutely insane over in the US, with the lines for their sweet pastries stretching on for blocks. Now that Voodoo Donut's first ever international store has opened in Taipei, you'll be able to check out what the craze is all about!
Voodoo Donuts pride themselves on churning out fresh and edgy donut creations to satisfy every sweet tooth out there. With donut varieties ranging from the enigmatic "No Name" to the eyebrow-raising "Dirty Old Bastard", you'll feel indecision rise the very moment you set your eyes on their chalkboard menu.
Try this colourful trio: The Voodoo Doll (85 TWD, $3.50 SGD), The Dirty Old Bastard (65 TWD, SGD $2.70 SGD), and The Loop (52 TWD, $2.20 SGD).
The Loop is "raised"(yeasted) donut, with a delightfully chewy base and encrusted with crunchy rainbow cereal. Order this for a throwback to those long-gone childhood days, filled with sugary bowls of Froot Loop cereal and Saturday morning cartoons.
Word has it that the tongue-in-cheek Dirty Old Bastard donut is one of the best-sellers over in Oregon, and it's easy to understand why. The foolproof combination of chocolate icing, oreo chunks, and creamy peanut butter drizzle sounds and smells too good to resist.
If sweeter, more decadent donuts are your thing, grab the Voodoo Donut: a raspberry jam-filled classic cake donut coated in a dark glaze.
Overall, their yeasted donuts score better, with their addictive, chewy consistency. Each donut is the perfect size; not too big, which will leave you with some space for more rounds of cafe-hopping without feeling overstuffed.
A bonus would be the pretty bakery space, which is designed in accordance to the Voodoo Donut stores in the States. With plenty of natural sunlight from the wide bay window and the smell of fresh risen dough wafting through the cafe, who knew that we could get a slice of Seattle right here in Asia?
Address: No. 28, Lane 553, Section 4, Zhongxiao E Rd, Xinyi District, Taipei City, Taiwan 110
Opening Hours: Sun – Mon: 12 p.m. – 10 p.m. ; Tues – Sat: Opens 24 Hours
How To Get There: Take the Bannan Line to the Taipei City Hall Station. Head north on Section 4, Zhongxiao East Road, and look out for a sign stating "Zhongxiao E Road Lane 553". Turn down that lane, and head down to Voodoo Donuts.
14. Admire Some Adorable Latte Art In A Cafe Worthy Of A Taiwanese TV Drama
Tucked in a secluded lane on Anhe Road, not far from Taipei's Voodoo Donut outpost, Longtimeago Cafe is an all-blue affair with a gorgeous facade that's all kinds of whimsical. Cosy yet spacious, with touches of greenery and rustic furniture pieces, you'll immediately feel at home in this vibrant space.

Caramel Macchiato and Japanese Matcha Coffee Latte
The cute kitty-cat adorned Caramel Macchiato (150 TWD, $6.30 SGD) is lightly sweet with delicious notes of burnt caramel coming through, down to the last drop. Much more authentic than the saccharine-sweet, mass-produced versions.
For a Japan-ified yuanyang or kopi cham (a coffee and milk tea mixture), get a warm cup of Matcha Coffee Latte (150 TWD, $6.30 SGD). The unlikely pairing of coffee and earthy-sweet matcha is perfect for green tea lovers looking for a stronger caffeine kick.
Major plus points for the too-cute-to-be-sipped latte art.

Pick a sunny outdoor table, order your favorite cuppa, and pretend you're in your very own drama.
Fun Fact: This pretty cafe was a filming location for the Taiwanese drama 极光之爱 (Endless Nights In Aurora), starring Rainie Yang.
Address: Lane 21, Section 1, Anhe Road, 9號 Da'an District 106, Taiwan, Taipei City
Opening Hours: Daily: 11.30 a.m. – 8.30 p.m.
How To Get There: Take the Bannan Line to Zhongxiao Dunhua Station. Head out Exit 4, and walk straight down Zhongxiao East Road Lane 146. Turn onto Anhe Road, and the cafe will be on Lane 21 Section 2. You can't miss its bright blue exterior.
15. Eat Green At The Gorgeous SEASON Artisan Patissier with Their "Plant" Dessert
SEASON Artisan Patissier is well-known throughout Taipei for being one of the city's top patisseries.

Spoil yourself with the array of beautiful garden-inspired bakes and cakes
Start off with a smoky pot of their signature tea: The Wedding Imperial (200 TWD, $8.40).
The tea has a unique brewing method – black tea is infused with caramel smoke, which imparts a very distinct caramel taste without overwhelming the tea with the distracting sweetness of actual caramel.
This ingenious brewing technique works wonders in bringing out the lovely vanilla and burnt caramel undertones in the tea. Avid tea drinkers will enjoy this smoky beverage.

One of their most-raved about plated desserts: The mysterious sounding "Plant".
You're sure to have encountered many different variations of "flowerpot desserts" in Singapore, from flower-topped tiramisu to "Pot-Bingsu" (a korean shaved ice dessert in disguise).
If you think that SEASON's plant-lookalike dessert is no different from the typical flowerpot desserts back home, you're about to be proven wrong. What takes SEASON's "Plant" (350 TWD, $14.70 SGD) to the next level is its creative construction and the quality in the ingredients, making it one of the most enticing, premium-tasting flowerpot desserts out there.

The frozen dessert consists of 5 layers: Chocolate sponge, chocolate biscuits, mint ice cream with popping candy, caramel, and a chocolate "soil" topping.
The light mint ice-cream is a literal explosion in your mouth. Studded with bits of popping-candy, the crackling sensation will take you back to your childhood days of Magic Dust popping candy lollipops.
Be sure to dig your spoon all the way into the pot to get all the layers in each scoop! Delicate yet flavorful, dark but incredibly refreshing, the "Plant" dessert from SEASON is certainly worth its price tag.
Address: No. 22, Alley 2, Lane 39, Mingshui Rd, Zhongshan District, Taipei City, Taiwan 104
Opening Hours: Daily: 10 a.m. – 6 p.m.
How To Get There: Take the Wenhu Line to Dazhi Station, and head out Exit 3. From Alley 41, Lane 458 Beinan Road, turn into Lane 518, and then turn right onto Alley 47, Lane 458 till you hit American Club Taipei. Turn into Mingshui Road, where you'll find SEASON.
16. Enjoy A Tea Break At The Quaint Kuroshio Cafe, With Their Awesome Tarts and Cakes
Kickstart your afternoon cafe-hopping stint in Yong Kang Street at the quirky Kuroshio Cafe. With their interesting beverages and unpretentiously delicious bakes, this rustic, timeless cafe is beyond just a pretty space.

Teatime! Featuring the Kushiro Iced Tea and Bailey's Cafe Latte
Who says booze can't be sipped during the day? Kuroshio's rendition of the classic Bailey's Latte (150 TWD, $6.30 SGD) makes for a great pick-me-up on a sleepy afternoon; silky-smooth, with a distinct Irish-cream fragrance. Don't expect to get a regular iced tea with an order of the Kuroshio Iced Tea(120 TWD). A shot of fizzy soda water transforms your tea into a refreshing, sunset-shaded drink.
Check out the bakes of the day, which are displayed on a chalkboard on the front porch. If you're lucky enough, you might be able to score a slice of Salted Caramel Apple Pie (160 TWD, $6.70 SGD) and Blueberry Walnut Coffee Cake (140 TWD, $5.90 SGD ).

With a crispy caramelized walnut-sugar topping and scattered throughout with juicy blueberries, the purple-hued Blueberry Walnut Cake exemplifies beauty in simplicity.

The Salted Caramel Apple Pie is a touch different from your usual fruit pastry, with a ribbon of thick salted caramel running through the chunky apple pie filling.
Address: No. 9-1, Lane 141, Section 1, Heping E Rd, Da'an District, Taipei City, Taiwan 106
Opening Hours: Tues – Sun: 1 p.m. – 12 a.m.; Closed on Mondays
How To Get There: Take the Zonghe Xinlu Line or Shongshan Zindian Line to Guting Station. Exit through Exit 8, and head down Section 1 Heping East Road and turn down Lane 141. Alternatively, Kuroshio can be reached from Yongkang Street.
17. Experience A Stunning Avant Garde Bistro Like No Other
HuaShan Creative Park is known for being a space that showcases the artsy and avant garde. VVG Thinking, a bistro located in the heart of this creative complex, is a dining space that encaptures this concept to a T.

From the moment you enter, you'll feel as though you've stepped through a portal to an alternate dimension!
A tall metal staircase led up to the 2nd Floor, where the VVG lifestyle store is.

Design-wise, the interior of VVG Thinking is a seamless blend of Victorian and New Age, with a touch of Steampunk thrown in.
Break for dinner in the beautiful bistro dining space. Here are our 2 top picks from their French-inspired menu: The Saffron Seafood (685 TWD, $21 SGD), and the Duck Confit with Juniper Berry Marinade Sauce (745 TWD, $22.90 SGD).
The Saffron Seafood is a fragrant bouillabaisse – a traditional French stew originating from Provence – filled generously with king prawns, mussels, clams, fish chunks and calamari. Light yet very flavorful, this bright-tasting stew is infused with an exquisite sweetness from the seafood and saffron infusion.
The Duck Confit comes beautifully plated, with the whole duck leg perched atop a creamy bed of pureed potatoes, scattered with edible petals and sprigs of fresh thyme. Crispy-skinned and heart-meltingly tender, what sets this confit apart from the rest, is the unique juniper berry sauce, which adds a refreshing tanginess to the creamy duck meat.
After a satisfying dinner, head up the metal stairs to explore the Lifestyle shop section of VVG Thinking.
You could get lost for hours, just browsing through the ceiling high bookshelves and cluttered tables.
Traveller Tip: If you're having trouble navigating the maze of lanes that make up HuaShan Park, Google Maps will be your guide.
Address: HuaShan 1914 Cultural Creative Park, No. 1, Bade Road Section 1 , Hangzhou North Road, Zhongzheng District, Taipei City, Taiwan
Opening Hours: Daily: 12 p.m. – 9 p.m.
How To Get There: Take the Bannan Line to Shandao Temple Station. HuaShan Park, where VVG Bistro is located, is 500m from Exit 6 of the station. The bistro is located in one of the secluded lanes; a good way to spot it is to look out for the red brick wall with the red VVG flags outside.
BONUS CAFE: Cosy Up To Some Adorable Cats At The Minimal Cafe
This isn't your typical cat cafe.
At most animal cafes, the highlight for their customers would be getting some cuddle-time with the cute critters, rather than their menu items. However, The Minimal Cafe is different, in that they remains focused on serving well-pressed coffee beverages without over-selling the "cat-cafe" aspect of their establishment.

There's nothing like a cute kitty for brightening up your day.
Cinnamon Cappuccino
The Cinnamon Cappuccino (140 TWD) comes with a cap of thick, frothy milk foam and a dusting of fragrant ground cinnamon. The cinnamon spice adds a sweet autumn-y kick to the robust beverage; just the thing for a slow, breezy afternoon.
None of the cats appear stressed out or "over-petted", and are allowed to roam the cafe freely. Some felines will even curl up on the shiny espresso press for a quick cat-nap! Despite the meandering cats, the cafe is clean and fresh-smelling, with no detectable cat litter odor or furballs.
If a cat clambers on to you, begging to be cuddled, the cafe might make an exception to their "no picking up the cats" rule!
If you're looking for a cosy place where you can enjoy a cup of very decent coffee, and don't mind having an adorable cat snuggled up at your feet, The Minimal Cafe is definitely a space to check out in Taipei.
Address: No. 42, Lane 2, Taishun St, Da'an District, Taipei City, Taiwan 106
Opening Hours: Daily: 12 p.m. – 11 p.m.
How To Get There: Take the Zhonghe-Xinlu Line to Guting Station. Head east along Heping East Road, and turn into Longshan Street. Continue straight down and you'll hit the mouth of Taishun Street Lane 2 in a few minutes.
Sweet Stuff
18. Visit The Old-School Snow King Ice Cream For 73 Unique Ice Cream Flavors, From Peanut To Pork Floss
Every Taipei resident knows Snow King Ice Cream. This establishment has been churning out their signature ice cream for almost 70 years now! Despite recent renovations that have given Snow King a more modern look, it hasn't lost its retro vibe, which comes through in the faded newspaper clippings plastered on the wall.
Even Snow King's menu remains the same as it was, 69 years ago.
There's an interesting backstory to the savory ice-cream flavors that Snow King offers: The founder of Snow King originally created them for his diabetic patients, so that they would be able to enjoy his desserts, without worrying about the sugar!
If you are unsure of which of the 73 flavours to pick from, go for 2 of their most popular flavors: Pork Floss (125 TWD, $5.25 SGD) and Watermelon (90 TWD, $3.78 SGD).
Eat the Pork Floss icecream first before moving on to the Watermelon. It's like having the main course before the dessert!
Watermelon and Pork Floss Ice-Cream
For all those who wonder what Pork Floss ice-cream tastes like, it has a strong, distinctly meaty flavor, with bits of actual pork floss folded in for an added kick. This salty ice-cream can be quite heavy on the palate, so be sure to share this with a friend!
Neither a sorbet, nor a slushy, the subtly milky Watermelon Ice Cream will be a welcome palate-refresher after your "main course" of Pork Floss ice-cream.
We practically licked the cups clean.
The ice-cream at Snow King was so good, we couldn't help but head for Round 2.

Taro and Kiwi Ice-Creams
Imagine a kiwi fruit without the sharp sourness, which has been transfigured into a softer-than-snowflakes frozen treat. That's what you'll get when you take your first bite of Snow King's Kiwi Ice-Cream (95 TWD).
If you live for taro milk tea, the Taro Ice-Cream (95 TWD) will be the ice-cream of your dreams. This Taiwanese version is made with condensed milk, giving it a light, milky flavor that's reminiscent of the popular bubble tea.
Snow King's ice-cream is so light and refreshing that you'll just want to order more and more. With 73 flavors to sample, keep them scoops coming.
Gotta catch 'em all.
Address: No. 65 Wuchang St, Section 1, Zhongzheng District, Taipei, Taiwan
Opening Hours: Daily: 12 p.m. – 8 p.m.
How To Get There: Take the Bannan Line or the Shongshan-Xindian Line to Ximen Station, and exit through Exit 5. Walk straight down Zhonghua Road (in the direction away from Party World), and then turn into Wuchang Street.
19. Up Your Ice-Cream Game, With Exotic Soft-Serve And Gelato Flavors
Source
After a whole morning of cafe-hopping and exploring the countless lanes along Yongkang Street, you'll be desperate for something cold and sweet to beat the noontime heat.
Stop by 8% Ice, a sleek ice-cream parlor known for their range of creative, sophisticated-sounding soft-serves and gelatos, like Chocolate with Whisky and Hazelnut, and Earl Grey with Limoncello. When in doubt, get one of their blackboard signature flavors, such as the Blackcurrant with Rose gelato.

Blackcurrant and Rose: Think of this as a swanky, upgraded combo of your favourite bandung and Ribena.

Assam Tea and Pink Guava: The essence of Asia, in a cone.
Creamier than your typical soft-serve, each Soft-Serve ice-cream cone costs 100 TWD, or $4.20 SGD. You could opt for single flavors, but why stick at one, when you can have a mix of both?
The exotic assam tea and pink guava combination is inexplicably delicious, with buttery, mellow notes from the black tea, and a bright kick from the guava fruit. Don't be afraid of trying new flavors or unusual-sounding combinations. It often works out impeccably.
Address: No. 6, Lane 13 Yongkang St, Da'an District, Taipei City, Taiwan 106
Opening Hours: Daily: 12 p.m. – 10 p.m.
How To Get There: From YongKang Street, head around the corner of the bright-yellow Smoothie House, and look out for the sleek black 8% Ice signage.
20. Try The Smooth-As-Silk Taiwanese Almond Desserts
If you've always loved Chinese almond desserts, and can't get enough of this fragrant Asian flavor, Yu's Almond Tofu is a dessert dream come true. This Taiwanese speciality could be a game changer for those who aren't fans of almond-flavored dessert, or for those who have never sampled it in their life.
With interesting dessert options rarely found elsewhere, like almond milk panna cotta, almond "tofu", and even homemade almond milk ice-cream, you'll be curious to try everything.
Every almond-based dessert that you can imagine, and more.
Get the best of both worlds with one hot dessert and one cold dessert.
The namesake Sweet Almond Tofu with Hot Almond Soup (75 TWD) is an absolute must-try.
Yu's signature almond "tofu" is entirely different from the firm-but-fragile agar agar jelly and silken tau huay that we're all familiar with.
This is instead bouncy and "QQ" – a term that describes a desirable springy texture-, with a unique stickiness in each bite. Paired with the thick creamy almond soup and crunchy crushed almonds, this dessert is all kinds of addictive.
The brightly coloured Cold Almond Milk With Taro Balls, Mixed Fruit, Herbal Jelly and Rice Balls (80 TWD)
This will be the one of the most delicious almond milk you'll ever taste. Richly infused with the fragrance of Chinese almonds, with a natural sweetness that's superbly refreshing.
Chinese almond milk goes beyond being just yummy; the aromatic drink is fortified with vitamins, and is said to do wonders for your complexion too! So do your hair and skin a favor, and enjoy more of this cooling midsummer treat.
Address: No. 101 Hengyang Rd, Zhongzheng District, Taipei City, Taiwan 100
Opening Hours: Daily: 10.30 a.m. – 10.30 p.m.
How To Get There: Take the Bannan Line or the Shongshan-Xindian Line to Ximen Station. Head out Exit 4, which will take you to Party World side of the street. Yu's Almond Tofu is just a few meters from the station exit.
Take On Taipei, One Morsel At A Time
So there you have it, your beginner's guide to Taipei's extraordinary eats and terrific treats.
The city is amazing for exploring on foot, and you'll definitely need to replenish all that energy spent from the hours of walking. So get started on this guide, and get down to some seriously sumptuous Taiwanese grub.
Rest assured, no stomach space will go to waste.
Scoot Off To Your Next Overseas Adventure
All thanks to Scoot, for making this terrific Taipei trip possible. It was all my foodie dreams come true. Not only did I get to experience the beautiful, bustling Taiwanese city for the first time, I also had a wonderful first-time flight on Scoot.
If you're heading to your next destination on a red-eye flight, like I did, Scoot's new fleet of 787 Dreamliners are a heaven-send. With spacious, super-comfortable seating, as well as quieter engines and mood lighting, your journey through the sky is guaranteed to be nothing short of cosy. You can even opt for a snooze kit, or seats with fully-adjustable headrests to help you catch some shut eye.
Source
Take it from me, there's no need to scale back your Day One itinerary to make up for a lack of sleep on the previous night's flight. With all the ultra-comfy perks of flying with Scoot, you'll touchdown bright-eyed from a great night's rest, all ready to tackle the city!
The best part is that even with their aircraft fleet upgrade, Scoot's airfares remain just as low as ever. All this food is too good to keep to ourselves, and since we love our readers so much, we'd like to share some of it with you – #dontsayTSLbojio. For those dreaming of eating their way through the city, from now till the 19th of June, get 20% off your Scoot flight to Taipei with the code TSLSCOOT. So book your tickets, pack your bags, and prepare yourself for a culinary adventure like no other!
Update on 10 March 2017: This promocode is now invalid.
This post was brought to you by Scoot.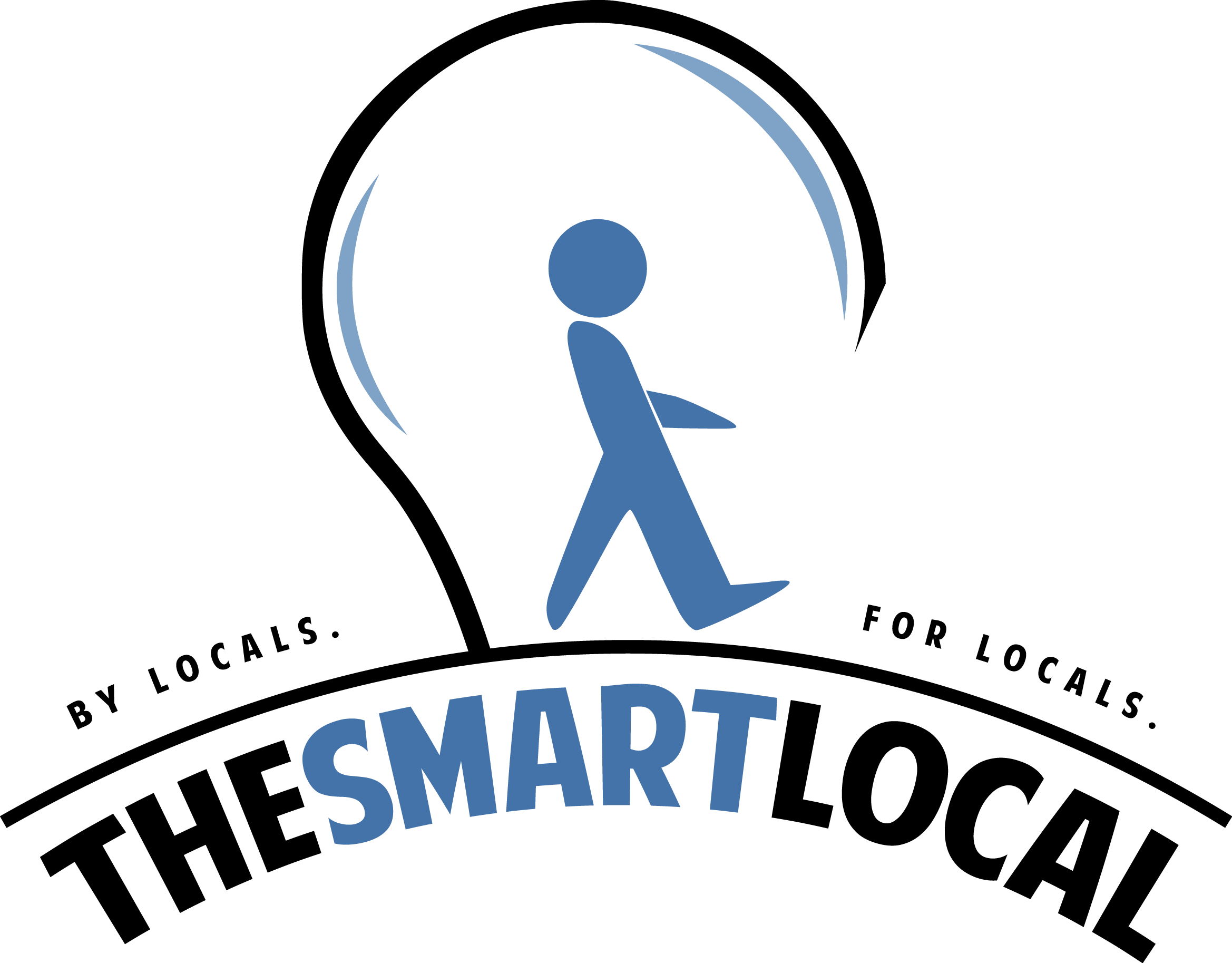 Drop us your email so you won't miss the latest news.